This guide includes a list of the most important off-page SEO factors.
Below, you'll find details of the off-page SEO activities you need to address to boost your visibility in search results, drive more traffic to your website, and increase your brand awareness and reputation.
You'll also find a section with links to further resources that can help expand your knowledge on off-page SEO elements and how to apply them to your website during a link building campaign.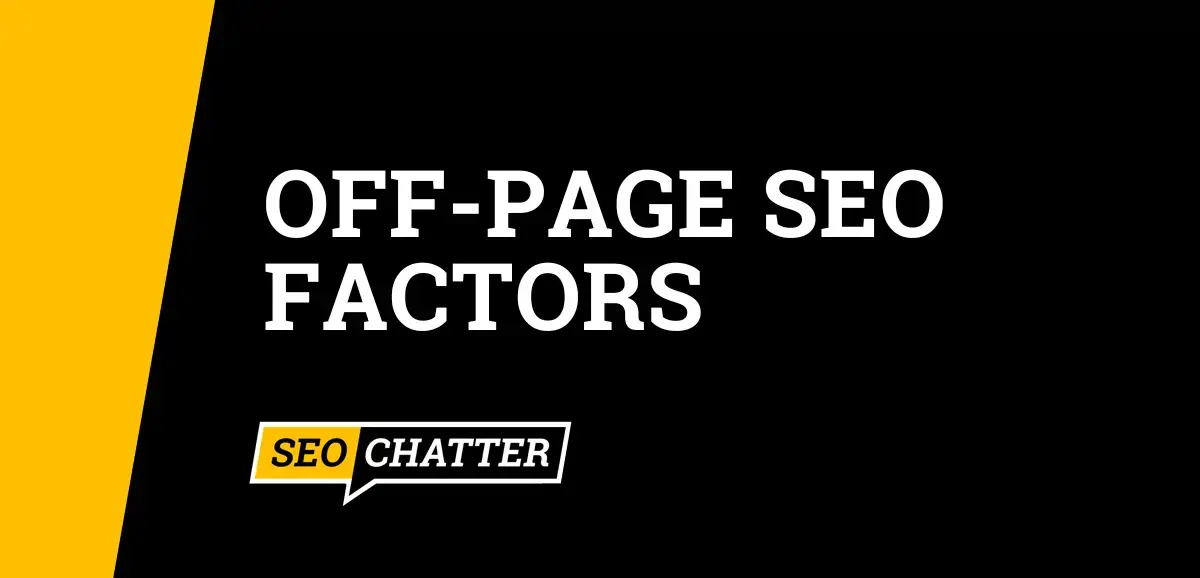 Off-Page SEO Factors List
1. Number of Referring Domains
The most important off-page SEO factor on this list is the number of referring domains pointing to a web page. The term, "referring domains" refers to individual websites that include a backlink to the target URL on a site.
For example, if a web page only has one third-party website linking to it, then that page only has one referring domain. But if the web page has five external sites linking back to the URL, then it would have five referring domains.
Out of all the elements in this off-page SEO guide, the number of referring domains a URL receives is the most effective metric for increasing rankings and growing organic visibility in the search engine results pages (SERPs). The greater the number of high-quality referring domains that link to a web page, the more likely it is that search engines like Google, Yahoo, and Bing will view the content as authoritative and relevant for the target keywords.
2. Total Backlinks
Another important off-page SEO component is the total number of backlinks pointing to a web page. The quantity of backlinks a URL receives is factored into the ranking algorithms because it indicates the popularity of the content.
The more backlinks a web page gets from high-quality websites, the higher the URL will rank in the SERPs. This includes receiving more than one backlink from the same referring domain. Backlink quantity is valuable for off-page SEO because it represents a "vote of confidence" from one site to another. Therefore, the more times a domain links out to a target web page, the more votes it is casting for that content.
For example, a web page may only have a single referring domain but have a total of 10 or more backlinks. That's because the domain is linking to the same URL from multiple different pages on the site.
A good practice for off-page SEO is to acquire as many backlinks as you can from across a site with high Domain Authority. Don't just limit your link building campaign to getting a single link from each domain. Capitalize on the quantity element of backlinks that is part of the ranking algorithm systems.
3. Linking Page Authority
Next up on this off-page SEO list is the Page Authority of the link web page. Google uses a PageRank algorithm to help determine the ranking positions for each URL in the SERPs for relevant search queries. PageRank is an off-page SEO factor that measures the importance of web pages based on the quality and quantity of the inbound links the URL receives.
More importantly, some of the PageRank value from the originating URL gets transferred to external web pages through backlinks if the links are set to dofollow. This process of passing link equity is what helps Google's algorithm understand which pages on the Internet are high value for search engine users.
Now, none of us have access to Google's PageRank algorithm system; however, SEO tool providers like Moz have developed a Page Authority (PA) score to help estimate the PageRank value of each web page on the Internet using a proprietary set of factors that correlate well with Google's system.
Therefore, your goal for off-page SEO is to get web pages with high Page Authority metrics to link to your content in the form of a backlink. The more high PA links your web page receives, the higher it can rank in the SERPs for its target keywords.
4. Link Anchor Text
The link anchor text of incoming links to a URL is another top parameter of off-page SEO. In fact, Google officials have publicly stated that the anchor text of links is one of the most important off-page SEO activities that determine the relevancy of a target page for its intended keywords.
Anchor text is the visible, clickable text in a hyperlink that is used to link one page to another. The words used in the anchor text help Google and other search engines like Yahoo and Bing understand what topics the page being linked to is about.
For example, if many websites are linking to a page with the anchor text "best keyword research tools", then Google will infer that the page being linked to is relevant to keyword research tools and may rank it higher in the search engine results for related queries.
Contrast that to a page that receives backlinks from a large number of websites with anchor text like "click here" which doesn't give Google's search engine algorithm any context about what the target URL is about.
What this boils down to is that the anchor text of the backlinks is a strong off-page SEO ranking factor. And the best combination for off-site optimization is to get links from other website URLs with high Page Authority that consist of an exact match or partial match anchor text for the target keywords you want the page to rank for in the SERPs.
5. Link Relevancy
After the link anchor text, the next most important element of off-page SEO is the relevancy of the link to the target page.
The late Bill Slawski, who was a world-renowned SEO expert for analyzing Google patents, discovered an interesting reference about annotation text in Google's anchor text indexing patent.
In this blog post on Go Fish Digital, Bill says: "One of the noticeable things that is new in the claims in this continuation patent is the mention of Annotation text, within a certain distance from anchor text for a link, which could influence what a page that is being linked to maybe about."
The SEO theory here for anchor text optimization is that the keyword in the backlink is not the only signal the ranking algorithm system takes into consideration when passing PageRank to a web page. It seems that the words within a certain distance of the anchor text are also indexed to better understand the meaning of the linked page.
Based on that discovery, you don't want to get backlinks from a random paragraph in the linking content. Instead, you want to make sure that the text surrounding that link also includes relevant phrases and terms associated with the anchor text because the surrounding annotation text may be stored along with it in Google's index.
Obviously, the annotation text and link relevancy are not always under your control when your content receives natural backlinks, but if you can contact the linking site owner and ask them to move the link, or add additional keyword-optimized context surrounding the link, then it's worth a try to improve the off-page SEO signals.
6. Internal Links to the Page
This is another top off-page SEO element that can help improve the quality of the inbound links your content receives, and ultimately, the ranking positions in the search engines.
Google has clearly stated that the more internal links a web page receives, the more important you're signaling that content is for your users. That's why having orphan pages on your site with no internal links can affect the rankings of those pages in the SERPs.
Additionally, internal links also help distribute Page Authority and ranking power throughout your website. There have been many SEO case studies on this topic and the conclusions are almost always the same: URLs that receive the most internal links from other high PA pages often rank higher in the SERPs for their target SEO keywords.
What this factor means for off-page SEO is that you want the page that's linking to your website to have a good number of internal links pointing to it to help boost its ranking power. You don't want backlinks coming from orphan pages on third-party sites.
7. Link Placement
Next up on this off-page SEO elements list is the link placement for inbound links which impacts the rankings of a target URL in the SERPs.
Google's PageRank algorithm was initially designed around the idea of the Random Surfer Model. This model ranked web pages based on the probability that a visitor who is following links at random might end up on a particular page.
In 2016, Google replaced the Random Surfer Model with the Reasonable Surfer Model, which determines the probability that a user will click on specific links based on their features, such as placement on the page, color, size, font style, and anchor text. Essentially, the Reasonable Surfer Model reflects that not all hyperlinks are equally likely to be followed, and the amount of PageRank passed along is based on the probability of a user actually clicking on the link to visit the target page.
What this means for your off-page SEO activities during a link building campaign is that you want inbound links that are more likely to be clicked on to send PageRank value for SEO. Ideally, this would include context backlinks within the top section of the body content where visitors are mostly like to view and engage with the link; not backlinks placed in the footer, sidebar, or bottom of the web page where users will ignore them.
8. Referral Traffic
Another important off-page SEO component is the amount of referral traffic that comes through a backlink. Although it's not a confirmed ranking factor by Google officials, there's a strong correlation that backlinks from a URL that sends a high number of referral traffic is a stronger link than one that doesn't send any traffic at all.
This concept aligns with the previously mentioned off-page optimization factor for link placement based on the Reasonable Surfer Model: backlinks that are more likely to be clicked on will send more referral traffic, which in turn, should pass more PageRank value for SEO.
9. Link Decay
Link decay is one of the most important off-page SEO factors that can affect the long-term rankings of a target web page. Link decay is a term used to describe what happens when backlinks that a URL has received slowly disappear over time.
Link decay is bad for off-page SEO because it leads to a decrease in the total number of referring domains and backlinks pointing to a URL which are two of the top factors you've learned about earlier on this off-page SEO list. 
 When backlinks decay, it can signal to search engines that your content is no longer valuable or relevant, which can lead to a decrease in your website's rankings in the SERPs. Therefore, you want to monitor the backlink profile for your most important web pages and make sure that those URLs are getting a steady flow of fresh backlinks to help maintain current ranking positions.
10. Local Off-Page SEO Factors
If you're operating a business that serves local customers, then focusing on local off-page SEO ranking factors will be crucial to your success. This includes setting up and optimizing local business profiles on Google Business, Bing Places, Apple Maps, and similar sites to give your website the opportunity to rank for local search results.
Without an optimized business profile on those top platforms, your business will not be eligible for display in the Local Pack that appears at the top of the organic search results when potential customers are searching for local services.
As explained in our local search optimization guide, there are three pillars of a good local search strategy:
Proximity: How close your business is to the searcher's location.
Prominence: How prominent the relevant keywords are in the business profile listing.
Relevance: How relevant the overall business is to the search query based on topical authority and localized content that can be crawled on the website.
To achieve higher rankings for a business with off-page SEO for local marketing, you can also read our complete guide on how to add keywords to Google Business which can be applied to other platforms like Bing Places and Apple Maps to help improve your local rankings results.
11. Citations
A citation is an online reference of a business's name, address, and phone number (commonly referred to as NAP) that's displayed on a third-party website. Citations also include the homepage URL for the business.
Citations are important for local search engine optimization because citations send off-site signals to search engine algorithms that a business truly exists. Citations also confirm the NAP information for a business that is stored in the Google Knowledge Graph, a database of billions of facts about people, places, and things.
Therefore, you should actively build citations on websites like Yelp, YellowPages, Foursquare, Local.com, MerchantCircle, Hotfrog, Manta, and MapQuest to improve the off-site SEO signals for the business.
12. Social Shares
Although the off-page SEO ranking power of social media shares is still up for debate (some say it increases rankings while others say it has no effect), you should still make this an important part of your link building strategy.
The fact is that social media shares can result in more visibility for your content which can lead to more organic backlinks over time. If people regularly share and engage with your content on social media, it's a sign that they find it valuable and worth reading, which are key signs of it being link-worthy.
Typically, high-quality content does well on both social media and search engines, so if your content gets a lot of likes, shares, and comments on social platforms such as Twitter, Facebook, Reddit, and Pinterest, then it has a good probability of attracting more backlinks and rising to the top of the search results.
13. Online Reviews
Obviously, there are many off-page SEO parameters you have no control over, and that's certainly the case when it comes to online reviews. When you place your business information on sites like Google Business, Bing Places, Yelp, and the abundance of other high-quality profile creation sites, you open yourself up to receiving feedback about your products and services.
Several local SEO studies have discovered that businesses that receive at least 10 verified Google reviews achieve higher rankings for localized search results. Additionally, there are diminishing returns for any reviews your business gets over that threshold; meaning that acquiring more than 10 reviews won't offer any additional SEO boost.
The number of positive reviews a Google Business Profile receives and whether the business owner actively responds to customer reviews also correlate positively with higher rankings in the SERPs.
Therefore, if local SEO is important for your business, then you should work on these relevant off-page SEO activities to help improve organic rankings and visibility.
14. Brand Mentions
A brand mention is just what it sounds like: a mention of your brand on a web page, social media post, or other types of online content.
Brand mentions differ from backlinks as a mention doesn't have to include a hyperlink. A brand mention is simply a text reference to your brand on a third-party site and doesn't count toward the total number of links in the backlink profile. However, mentions are still beneficial because they are evidence that people are talking about your brand online.
In recent years, brand mentions have started to become more influential on search engine rankings, with a positive mention from a reputable source helping to benefit your off-site SEO signals that are attributed to expertise, authoritativeness, and trust (E-A-T) that are referenced in Google's Search Quality Raters Guidelines.
Companies like Sparktoro even suggest that inferred links (or brand mentions) will replace the Google Link Graph entirely in the future as explained in this article.
Although this seems like another one of those elements of off-page SEO that are entirely beyond your control, that isn't necessarily the case. Using tools like Google Alerts and social media listening tools such as Reputation or Sprout Social makes it easy to track online mentions of your brand so that you can respond to them.
If your brand is mentioned on social media, it's an ideal opportunity to engage with your audience and build relationships by following up with a response and/or posting a relevant link back to your website.
If an unlinked brand mention occurs on a website, you can reach out to the site owner to ask about turning that brand mention into a backlink.
You might also consider building relationships with influencers in your industry to increase the chance of getting a positive brand mention from those people which can lead to brand searches on platforms like Google, Yahoo, and Bing, and ultimately, to more users visiting your website and/or linking to it from their own sites.
15. Link Velocity
A final factor for off-page SEO is link velocity which refers to the speed at which your web page acquires new backlinks.
In general, a higher link velocity usually corresponds to better rankings in search engines like Google because its algorithms calculate the popularity and relevance of each web page by counting the number of other web pages pointing to it (i.e., referring domains and a total number of backlinks previously discussed in this off-page SEO list).
While link velocity is not always a direct ranking factor in itself, the velocity of backlinks a web page receives can be factored into the final ranking positions. It's not uncommon for a URL to jump to the top of the SERPs after it acquires a large number of backlinks in a short time period.
A classic example of this off-page SEO component occurring in real-time is when a major brand, product, or service has a breakout moment in the news or other media outlets. A large influx of backlinks will be created to the domain or a specific URL which can dramatically boost the rankings for that content in the search engines.
As explained in this other guide on how long do backlinks take to work, you can speed up the effect your backlinks have for off-page SEO by increasing the link velocity. If you get a large number of backlinks in a short time period, you'll typically see faster results of the backlinks working to increase your ranking positions in the SERPs for competitive keywords. Plus, you'll see much larger effects over time as the SEO power of those links compound on each other.
Learn More About Off-Page SEO
The links below explain more about off-page SEO and how to use it effectively for your website. Use these resources to expand your knowledge on the subject.
Off-Page SEO Factors Summary
I hope you enjoyed this guide to off-page SEO factors.
As you discovered, there are many crucial off-page SEO activities to consider, including the number of referring domains, total backlinks, linking Page Authority, link anchor text, link relevancy, internal links to the page, link placement, referral traffic, link decay, local off-page SEO factors, citations, social shares, online reviews, brand mentions, and link velocity. By addressing each of these off-page SEO ranking factors, you'll be priming your website for success in terms of higher rankings and more organic search traffic.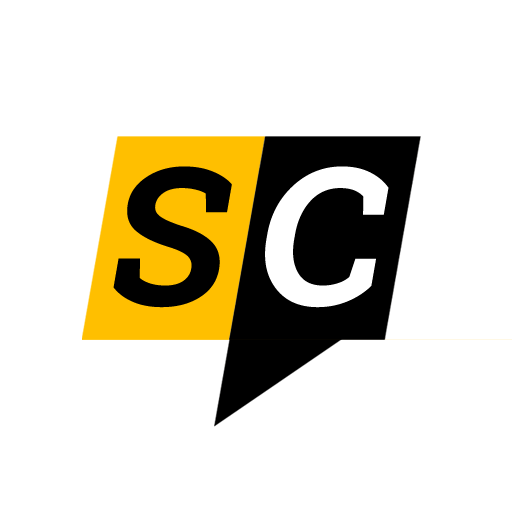 The Editorial Staff at SEO Chatter is a team of search engine optimization and digital marketing experts led by Stephen Hockman with more than 15 years of experience in search engine marketing. We publish guides on the fundamentals of SEO for beginner marketers.