In this article, you'll learn about YouTube backlinks for SEO.
YouTube link building is a powerful digital marketing strategy you can use to increase exposure for your content, build quality backlinks to your website or blog, and create more awareness of your brand with your target audience.
As you know, backlinks are one of the top ranking factors for Google, Yahoo, and Bing, and this guide will show you how to use YouTube to build high quality backlinks to increase your website's domain authority and page authority metrics for better search engine optimization.
What Are YouTube Backlinks?
YouTube backlinks are links that are directed towards your website from YouTube and can be dofollow or nofollow links. A YouTube backlink can be created on user profiles, custom links, video descriptions, comments, cards, and end screens.
You can learn more about what are YouTube backlinks here if you want a more in-depth explanation.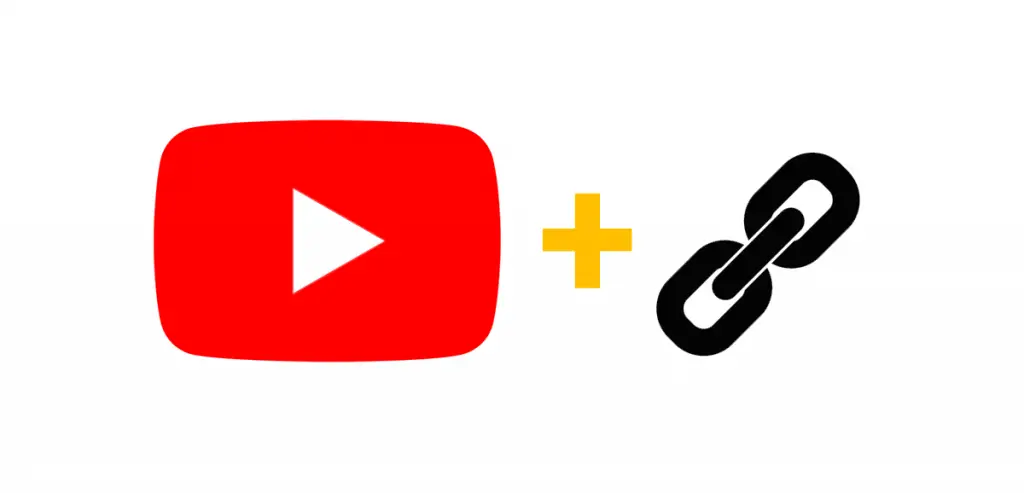 YouTube Link Building Guide
1. Create a Personal YouTube Account
The first step in YouTube link building is to create a personal account. This allows you to create backlinks on your own personal YouTube channel.
Follow these steps to create a personal YouTube account:
Sign into your Google account.
Go to YouTube.
In the top right corner, click "Sign In".
Click "Create Account".
Choose "For Myself."
After you've set up a new account, you can create a YouTube channel to build backlinks to your website as mentioned in the later steps of this guide. Note: If you need help coming up with a YouTube niche idea, then check out this related guide on the best niches for YouTube.
2. Create a YouTube Brand Account
A second way to get YouTube backlinks for SEO is to set up a Brand account.
Brand accounts are specifically for your brand and separate from your personal account. This type of account allows you to do link building as your brand name and serves as another way to double up your backlinking efforts.
Also, if a YouTube channel is linked to a Brand account, multiple users can manage that channel from their own personal Google accounts. This feature is important if you have a digital marketing team or will be outsourcing your YouTube SEO at some point in the future.
Follow these steps to create a Brand YouTube account:
Sign into your Google account.
Go to YouTube.
Navigate to your channel list.
Click "Create a New Channel".
Fill out the details to name the Brand Account and verify your account.
Click "Create" to create your new Brand Account that includes its own channel.
3. Put Backlinks On Your Channel About Page
This step for adding YouTube backlinks works for both personal and Brand channels.
Go to your YouTube channel.
Click on the "Customize Channel" button.
Click on the "Basic Info" tab.
Scroll down to the "Links" section.
Add up to five URL backlinks to any web pages you choose.
4. Add Backlinks to Your Channel Banner
After you've followed the link building steps in the previous tip, you can get extra value out of those backlinks by adding them to your channel Banner.
To do this, just scroll down to the "Links on Banner" section and choose how many links you want to show (1-5) on your YouTube channel banner. These backlinks will then appear as icons on the banner.
5. Put a Link In the YouTube Video Description
YouTube videos descriptions are the most popular place to create backlinks for a website. And you can put as many links as you'd like in each video description field as long as you don't exceed the 5,000 characters (about 800 words).
However, you don't just want to create a long list of links. Instead, it's better for SEO to surround your backlinks with relevant keywords to help improve the topical relevance of the links for off-page search engine optimization.
Google's algorithm will read the surrounding text and use it to help index the target URL for appropriate keywords. The technical term for this concept is "annotation text", which can be read about in this Anchor Text Indexing Guide by Bill Slawski.
Note: You can also check out this other guide that shows you how to add keywords in YouTube video description to help improve the SEO ranking performance on the platform. This strategy is also beneficial for increasing the visibility for YouTube Advanced Search Filters.
6. Post Backlinks In Video Comments
Commenting on your own videos and other people's videos is another place you can use for YouTube link building. Just make sure not to spam the comments with links or your account will get flagged.
If your comments are helpful for other users, then it can be a powerful way to drive targeted traffic back to a specific page on your website in addition to building the backlink for SEO.
A good habit to get into to power this YouTube backlinking strategy is to create at least one new backlink per day or 3 per week by finding relevant videos to make a thoughtful comment on along with a backlink to a relevant URL on your website.
7. Add Links to YouTube Cards
YouTube Cards are clickable call-to-actions (CTAs) you can add to your own videos that take viewers to another video, channel, or website. You can use this feature for link building by adding links to your own videos that lead back to your site.
However, the YouTube Card feature is only available to channels that are signed up for the YouTube Partner Program. Also, you can only link out to the website connected with your account; not any site on the Internet.
You can add YouTube Cards to your videos during the uploading process or by editing an existing video and clicking on the "Cards" button that appears on the right-hand side of the editor screen underneath "End Screens" and the "Playlists" dropdown menu.
8. Add Links to YouTube End Screens
YouTube also has a feature called End Screens that appears in the last 5-20 seconds of a video. This is another place you can use for SEO link building by adding your website's hyperlink to one of the end screen placeholders.
However, just like the YouTube Cards feature mentioned in the previous tip, only channels in the YouTube Partner Program can link out to other websites on an end screen, and the site must be connected to the account.
If you qualify for this feature, then you can add an End Screen with your website link during the video uploading process or by clicking on the "End Screens" button that appears on the right-hand side of the editor screen underneath the "Playlists" dropdown menu.
9. Build Backlinks to Your YouTube Videos
Up until this part of the guide, you've learned only how to create backlinks to your website from YouTube. And by default, those links will have some SEO power because they're coming from a high domain authority website.
But you shouldn't just stop there.
You should also build backlinks to your YouTube videos and/or channel to increase the page authority of those URLs. A URL that has a higher page authority passes more link equity through the backlinks on the page to improve the PageRank value of the linked page for SEO.
In other words, the more quality backlinks a YouTube video URL has, the more impact it can have on the web pages it's linking out to. You want the strongest links possible pointing to your website and this other guide on how to create backlinks for YouTube videos gives you all of the steps to do just that.
You can also read this other social media link building guide for tips on creating backlinks on Facebook, Instagram, LinkedIn, Pinterest, Reddit, and Twitter.
10. Stay Active On YouTube
The final tip for using YouTube backlinks for SEO is all about being consistent. If you really want to get the most out of your YouTube link building experience, then it's essential to stay active on the platform and build as many backlinks as you can.
However, you should also work on creating a good YouTube channel that provides valuable content for your industry because that will help your website gain more organic backlinks and direct traffic.
Popular YouTube channels can be a goldmine for passive improvements for SEO because they increase brand awareness and the number of other relevant website owners and bloggers who will naturally link to your video URLs and web pages to improve the off-page search engine optimization metrics.
Is YouTube Good for Backlinks?
YouTube is good for backlinks because there are many places you can add backlinks on the YouTube platform to drive new traffic to your website and increase your website's backlink profile score for SEO. YouTube is a valuable platform for both brand awareness and link building.
Are YouTube Backlinks Dofollow?
YouTube backlinks are dofollow when they are inserted on a YouTube channel profile, custom links section, video cards, and end screens. If you inspect the HTML code for these areas, you will not see the rel="nofollow" attribute, which technically makes them dofollow links.
However, these dofollow backlinks are also coded with a redirect in the URL which can impact the total SEO value of the link. A definitive answer from Google or YouTube's user documentation could not be found online to verify how much link equity is lost during the redirect process.
Do YouTube Links Help SEO?
YouTube links do help SEO because these links are part of your website's backlink profile. Any site you can build quality and relevant links, like YouTube links, is good for your SEO performance, search engine visibility, and referral traffic.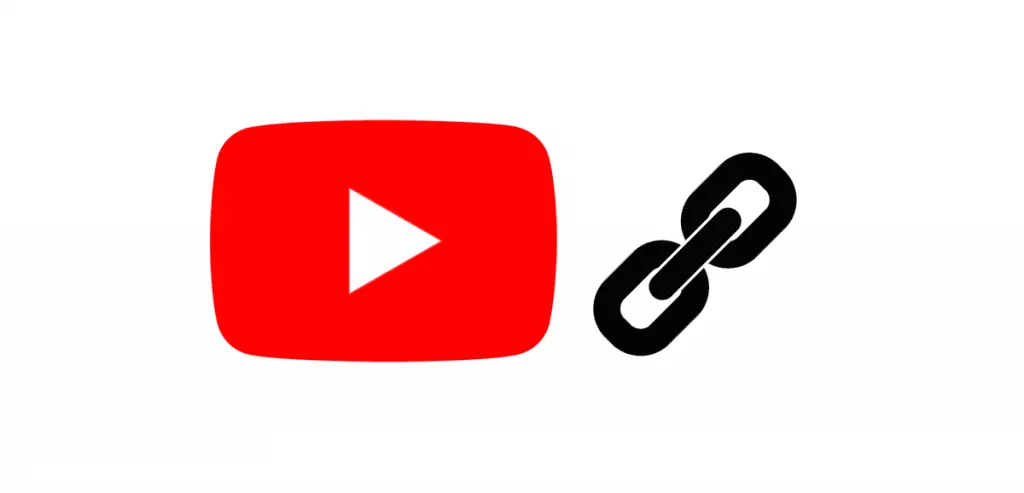 YouTube Backlinks for SEO Summary
I hope you enjoyed this guide on YouTube backlinks for SEO.
As you discovered, there are a number of ways for how to get backlinks from YouTube for your website. And if you follow the tips outlined in this YouTube link building guide, then you can improve the overall visibility and organic reach of your content for SEO and branding purposes.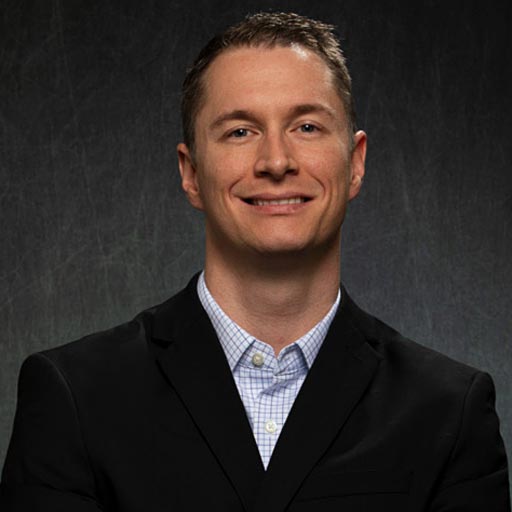 Stephen Hockman is an entrepreneur and founder of SEO Chatter. He specializes in search engine optimization and digital marketing and has been fascinated with SEO since 2005. His goal is to share the best tips and news about search engine marketing to help you get more website traffic.