This guide includes a list of the best niches for YouTube with the highest paying CPM rates.
Below, you'll find this page divided into four sections: the first part includes the top 25 niches for YouTube to help you come up with new channel ideas, and the second part lists the 20 most profitable YouTube niches based on user demand and advertiser spending. The third section provides a table with the highest CPM YouTube niches to compare, and the fourth part includes the top factors that can affect how much you can get paid on YouTube.
Consider this your ultimate guide to the best YouTube niches that can deliver highest paying CPM rates for video creators.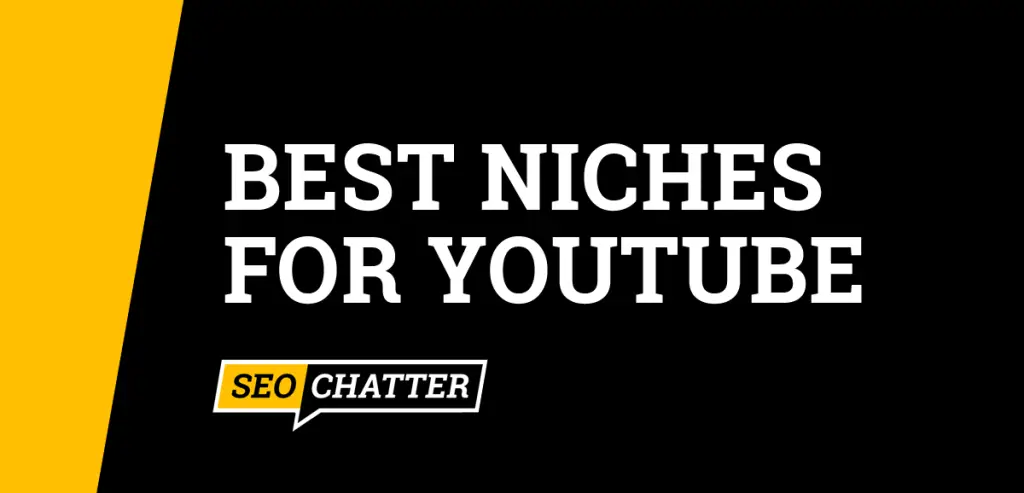 Best Niches for YouTube
1. Law
Topping the list of the best niche for YouTube is a channel that shares information about the law. Especially content that helps users understand their rights under the law in regard to accidents, injuries, and malpractice.
Google Ads reports an average of $40 to $450 for each cost-per-click (CPC) which means YouTube channels that focus on the law have the highest CPMs per 1,000 video views. To maximize your earnings, make sure to turn on each ad type: pre-roll, mid-roll, and post-roll ads.
2. Making Money Online
Next up on this list of the top niches for YouTube is a channel devoted to making money online. Users want to learn proven strategies from videos and YouTube shorts on how to make money from their homes using the Internet.
The search term, "make money online YouTube" has an upper bid of $36 CPC. And if you add the word "fast" to money-making keywords, then advertisers are willing to pay up to $30 for each ad click. Plus, there are many more high CPM keywords people are searching for on YouTube with the word fast in them, such as "earn fast cash online", "get paid online fast", "ways to make money online fast", etc.
According to creators, average YouTube CPM rates are $13. But you can further increase your earnings by adding links to affiliate products in the YouTube video descriptions. Many creators use the Amazon Associates program for this purpose which pays between 1% to 4% for each affiliate sale.
3. Digital Marketing
Another one of the most profitable YouTube niches is digital marketing tips, especially on the topics of SEO and social media marketing (two of the hottest business channel ideas on YouTube).
Topics associated with creating a digital content marketing strategy in general earn up to $233 per click from advertisers. Social media content strategies have an upper bid of $366. And ads targeting SEO keyword analysis have the highest cost of up to $605 per click.
As you can see, getting into the digital marketing niche on YouTube can be very profitable because it's one of the highest paying niches on YouTube. There's a lot of money being spent in this space to acquire customers, which means you can earn a high CPM for each 1,000 video views.
4. Personal Finance
If you're passionate about personal finance or have expertise in financial advising, then you can earn a good amount of money from this YouTube niche. Google Ads reports an average of $10 to $45 CPC for keywords related to financial advising. And research shows that personal finance channels can earn between $5 to $12 CPM on YouTube on average.
5. Investments
If financial topics are of interest or you and/or you have credentials as a certified financial planner or analyst, then one of the best YouTube niches you can get into is sharing information about investments. Advertisers are willing to spend between $11 to $50 on average for ads related to keywords about stock picks, investment advice, retirement tips, and financial news. This means that investment-related YouTube channels can have high CPM rates.
6. Technology & Gadgets
If technology and gadgets are your things, then one of the most profitable niches on YouTube to get into is posting videos and YouTube shorts that review and show users how to use various gadgets, gizmos, and gear. The sky is the limit for the idea you choose for your channel because users are looking for all sorts of videos about technology and gadgets, such as wearable technology, photography equipment, laptop reviews and repair, smartphone tutorials, home gadgets, etc.
Just pick the niche that appeals the most to you and start creating videos on that topic. Popular creators report earning YouTube CPM rates between $2 to $7 CPM in the technology and gadget space.
7. Lifestyle Vlog
A lifestyle vlog documents your everyday life on video. And it can be one of the best niches for a YouTube channel for you to start if you have a particular type of lifestyle to share with the world. Examples of lifestyle channel ideas include nomad, lavish, rural, western, city, bachelor, frugal, modest, expensive, RVing, bohemian, urban, mountain, military, beach, etc.
Millions of people enjoy watching lifestyle videos because it helps them feel like they're not alone in their journey through life. And the more relatable your YouTube videos are to a specific audience, the more views you'll get through binge-watching which can also lead to making more money with YouTube ads.
On average, lifestyle YouTubers earn about $3 CPM. A good way to increase those earnings further is to include affiliate links in the video descriptions for products that relate to your type of lifestyle. And the higher priced those products are, the more money you'll make in commissions.
8. Fashion
Fashion YouTube channels can be wildly successful regardless if you're a male or female YouTuber. One of the highest paying niches on YouTube for Fashionistas is try-on hauls, which is where you show users how you put on or use the clothing you've purchased.
The average rate for this top YouTube niche is $3 CPM. However, if you're channel becomes extremely popular, then major fashion brands may reach out to you as a sponsor for these types of videos to get paid product placements. Also, bikini and lingerie try-ons tend to be the highest CPM niches in fashion where advertisers are willing to pay between $15 to $45 CPC.
9. Cooking
Millions of people flock to YouTube every day to watch cooking videos for recipes, meal planning, food ideas, inspiration, and to improve their cooking skills. And these types of channels that rack up video views can be profitable with average CPM rates of $2.
10. Education
Educational content can be one of the highest CPM YouTube niches when it's done right. And you don't have to be the next Ted-Ed, National Geographic, or The Backyard Scientist type of channel. Some of the most popular (and highest paying) YouTube creators focus on educational content for kids. They post videos to help children learn about concepts that are taught in schools related to math, science, history, biology, chemistry, space, etc. Even just teaching kids songs can be a high-paying niche on YouTube because videos like those get watched over and over again while earning the creator ad revenue on each play.
11. Fitness
Fitness is another good niche for YouTube because there are so many different sub-niches to create a channel on. People enjoy going to YouTube to find inspiration and tips on various workout routines related to popular fitness programs like Peloton, Body Pump, CrossFit, and Barre3, as well as training styles like pilates, bodybuilding, yoga, high-intensity interval training, power building, etc.
Earning rates for fitness channels range from $1 to $100 CPM depending on the type of video created and the keywords associated with it. Typically, advertisers pay the most money for videos that they can promote fitness equipment and personal training services on.
12. Video Games
Do you enjoy playing video games? If so, you could get paid by YouTube to record your gaming sessions as videos. That's what popular gaming YouTubers like VanossGaming do. Essentially, you just document your playthrough of a game and make funny and helpful commentary. You can even cut the gaming videos up into YouTube shorts to earn additional revenue for little extra work. Average CPM rates are between $1 to $2 for these types of channels.
13. Home Improvement
The home improvement niche is another top idea for a YouTube channel. Millions of homeowners go to YouTube every day to get help with renovation projects and house maintenance tips. Plus, you can choose any sub-niche you want to focus on that interests you, like kitchens, bathrooms, appliances, decks, garages, plumbing, electrical wiring, roofing, painting, etc.
Advertisers pay between $7 to $36 CPC according to Google Ads, which makes the home improvement niche a fairly profitable niche to be in on YouTube. Plus, if you can make long-form videos that teach users how to do something related to the home, then that can increase your CPM rates as more ads can be shown throughout the video.
14. Unboxing
People love watching unboxing videos where a YouTuber unpacks a product and discusses what's inside the box and how the item works. These voyeurism videos are insanely popular and tend to rack up high video view counts to earn money from ads on YouTube.
A good strategy for this top YouTube niche is to focus on a specific brand, type of product, or niche. That way users come to expect certain types of unboxing videos from your channel as opposed to a scattering of items. Also, similar to other niches mentioned on this page, an easy way to increase earnings for an unboxing YouTube channel is to include affiliate links to the products being unboxed in the video descriptions for users to click on and buy the items.
15. Fails
Fail videos are an easy—and profitable—way to use YouTube as a creator. Watching people make mistakes or mishaps has a natural virality to it. You can compile funny videos from social media channels and other YouTube accounts (with permission) into a longer stream for users to watch. Fail Army is one of the most popular channels that use this strategy. Additionally, you can add your own commentary to the videos like Tosh.0. Note: Copyright laws vary by country so make sure to abide by the laws in your location. In the United States, works of commentary, criticism, research, teaching, or news reporting may be considered fair use.
16. Pranks
Pranks are similar to fail videos but you're sharing funny pranks that are pulled on people. These types of videos go viral more easily when the prank elicits a strong emotional reaction.
17. Reactions
Reaction videos is another good YouTube niche to get into. With a reaction video, you're filming yourself reacting to hot topics in pop culture and news. Earnings vary but you can expect around $1 to $2 CPM on average for these types of channels.
18. Travel Vlogging
Do you like to travel? If so, you can make a lot of profit from YouTube ads by documenting your journey on a travel vlog. The keyword "Viator tours", for example, has an upper bid amount of $1,000 CPC on Google Ads. And "Walt Disney cruise" has a high $364 CPC value. However, "things to do in New York" costs around $1 CPC. So the type of travel and area you choose will impact the CPM rates. To maximize your earnings, you can promote affiliate offers in the video descriptions for hotels, flights, and car rental services.
19. Makeup Tutorials
It's estimated that YouTubers like Huda Kattan and Mari Maria earn between $75,000 to $165,000 just from their makeup tutorial videos posted on YouTube, Instagram, and Tik Tok. And while you may not be the next Huda or Mari any time soon, makeup tutorial videos are a good YouTube niche to get into because they can be highly profitable as a creator.
The average CPM for makeup tutorials is between $0.50 to $3. Earnings vary based on video length, quality, channel popularity, associated makeup brands, and season.
20. Dashcam Videos
Dashcam videos are some of the most popular and best types of content on YouTube for car enthusiasts. A case in point is dashcam videos that show sports cars drifting around turns. Also popular are videos that document road rage, accidents, and street racing with high-performance vehicles.
21. Motivational Channel
Creating a YouTube channel that includes motivational videos is a great way to earn a lot of views and money from ads. People enjoy watching videos that motivate and inspire them to take action in their life or business; making it one of the top niches on YouTube to get into.
An easy way to start this type of channel is to take the audio from popular speeches and combine it with stock footage and text overlays. High views will matter a lot here though because motivational videos tend to be on the lower end of earnings; around $0.50 to $1 CPM on average.
22. Life Hacks & Crafts
Life hacks and craft videos are wildly popular on YouTube. They also get shared on social media and embedded on other users' websites to help increase your video view counts and earnings. A life hack is any trick, shortcut, skill, or novelty method that increases productivity and efficiency in any area of life or business. And crafts as exactly what they sound like: crafts that people can follow along to create.
People like to learn cool things that make life easier and more enjoyable and create new crafts from everyday objects. Check out YouTubers 123 GO! Genius and 5-Minute Crafts for inspiration on the types of videos to make for this YouTube niche.
23. Software Reviews
A large number of people use YouTube to research software before purchasing it. They want to know how it works and what it can do to make sure they're getting the right software for their needs. You can create a software review channel that provides tutorials and/or expresses your opinions about popular software for business or personal use.
The average CPM for software review channels varies based on the demand and the product brand. For example, the upper bid for the keyword phrase "NetSuite CRM review" is $1,000, but "Adobe Premiere Pro review" is only $19 CPC. You can expect between $0.50 to $3 per 1,000 views on average moderately priced software.
24. Cryptocurrency
Cryptocurrency is a hot industry right now with a lot of advertising money being pumped into it. Therefore, creating a YouTube channel on crypto information could be a good idea for you if you have an interest in this niche. Crypto keywords on Google Ads average around $13 CPC, which means you can expect between $0.50 to $2 CPM on YouTube.
25. Niche Podcast Interviews
An easy YouTube niche idea that doesn't require much upfront investment or editing skills is podcast interviews. Essentially, you pick a niche like any of the ones mentioned in this best YouTube niches guide, and then interview the top influencers in that industry. You can then get paid with YouTube through pre-roll, mid-roll, and post-roll ads just for having a conversation with other people and documenting it for users to enjoy.
Most Profitable YouTube Niches
The most profitable YouTube niches based on popular types of videos and CPC rates include:
Google Product Tutorials
Software Reviews
Mortgage Rates
Law
Fitness
Digital Marketing
Celebrity Gossip
Commentary
Educational
Home Improvement
Gaming
Tutorials
Unboxing
Comedy
Kids Songs
Cooking
Life Hacks
Crafts
Motivational
Music Playlists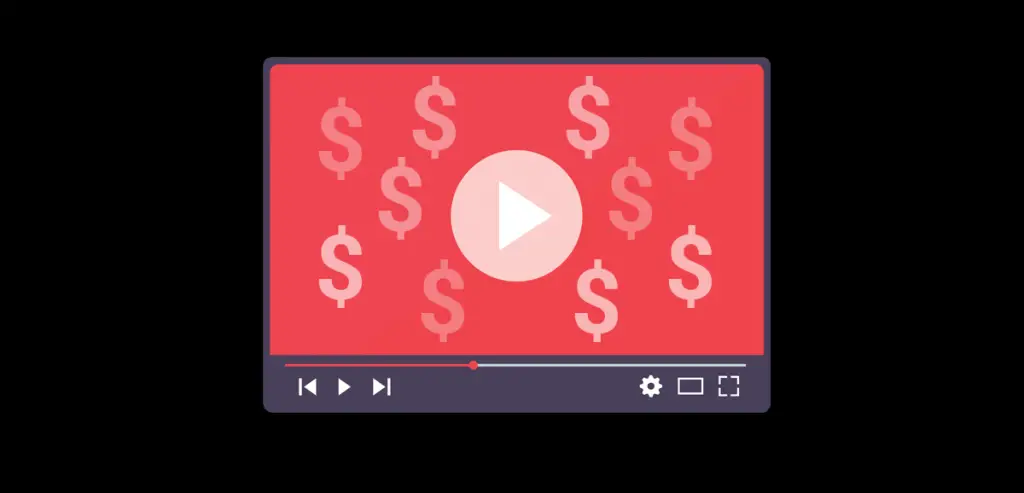 Highest CPM YouTube Niches
Here's a list of the highest CPM YouTube niches based on Google Ads cost-per-click data:
| Niche | Low Bid | High Bid |
| --- | --- | --- |
| Google Workspace | $2 | $1,000 |
| Software Reviews | $15 | $1,000 |
| Mortgage Loans | $22 | $460 |
| Law | $40 | $450 |
| Fitness Equipment | $3 | $450 |
| Social Media Marketing | $5 | $366 |
| Office 365 | $52 | $365 |
| Structured Settlements | $50 | $320 |
| Insurance | $20 | $300 |
| Credit Cards | $5 | $330 |
| Digital Marketing | $76 | $233 |
| Affiliate Marketing | $4 | $200 |
| Hosting | $5 | $150 |
| Business Management | $23 | $122 |
| SEO | $10 | $100 |
| Debt Relief | $24 | $90 |
| Air Conditioning | $8 | $90 |
| Real Estate | $4 | $84 |
| Casino | $9 | $60 |
| Investments | $11 | $50 |
| Auto Repair | $4 | $47 |
| Personal Finance | $10 | $45 |
| Making Money Online | $2 | $36 |
| Home Improvement | $7 | $36 |
| Drop Shipping | $9 | $30 |
Note: Low Bid refers to the lowest amount an advertiser must pay to have their ads shown on Google's ad network for exposure. High Bid refers to the highest amount an advertiser will pay on the network. Typically, the higher the top bid, the better the CPM can be for YouTube videos because it's a profitable niche for advertisers. However, keep in mind that CPMs will vary based on a number of factors.
Factors That Affect YouTube Niche Earnings & CPM Rates
The amount of money you can earn from a YouTube niche varies depending on these factors:
Niche: Certain niches pay higher CPM rates than others based on user demand and spending levels by advertisers. For example, the law niche tends to pay higher than the craft niche.
Video Topic: Each topic has a different level of user interest and will affect CPM earnings. For example, a review video on Google Workspace that encourages people to buy the software may earn more than a tutorial video that shows current customers how to use it.
Content Type: Videos that have commercial intent often earn more than informational-based content.
Video Length: Longer videos can play more ads, which results in more revenue for the creator.
Viewer Location: Each country has a varying level of CPMs based on spending habits. A niche that attracts US traffic, for example, has the highest paying viewers while niches that attract traffic from India are significantly lower.
End Screens and Cards: Videos that include end screens and cards that encourage users to watch related videos on the channel can increase the average earnings per visitor for the YouTube channel.
If you want to increase earnings for your YouTube shorts and videos, then make sure to focus your efforts on the highest paying niches on YouTube as well as long-form videos on topics with high commercial intent.
Now that you've discovered what the top YouTube niches are, you hopefully have a better idea of the type of channel you want to create. To start monetizing your channel; however, you'll need to set up a Google AdSense account. Check out this other guide on how to create an AdSense account for YouTube and this page with tips on how to add keywords to YouTube video description to help improve its rankings and visibility on the platform.
Also, if you have an associated website for your brand, then you'll want to read this page on creating YouTube backlinks for SEO. It includes a complete link building strategy to create high quality links from the platform to your site.
Additionally, this other page on YouTube Advanced Search Operators is a good resource to understand how users filter content on the platform, which can help you decide which parameters to add to your videos to get the most visibility on the search engine.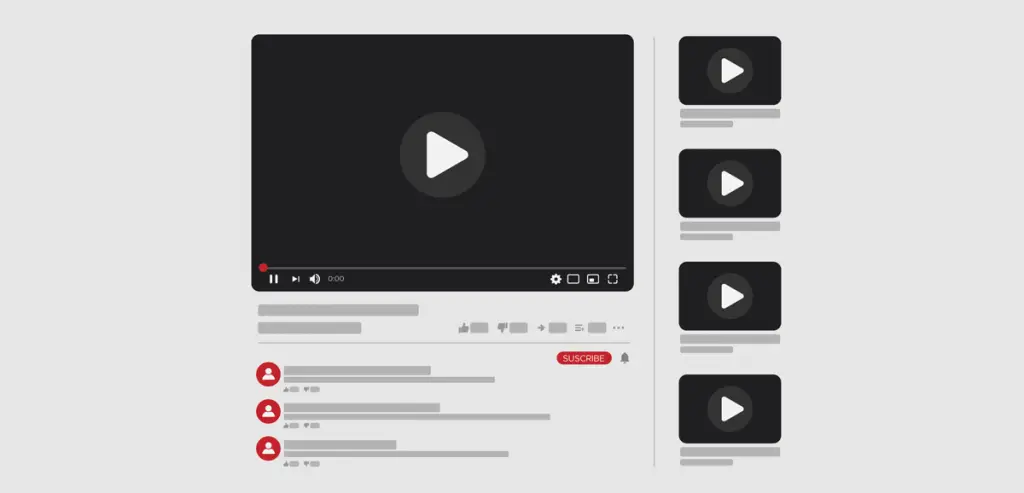 Niches for YouTube With Highest Paying CPM Rates Summary
I hope you enjoyed this guide on the best niches for YouTube with the highest paying rates.
As you discovered, the most profitable YouTube niches include categories with high user demand and advertiser spending, such as law, making money online, digital marketing, personal finance, education, home improvement, unboxing, and comedy. And the highest CPM YouTube niches are based on topics like expensive software, mortgage loans, and fitness equipment.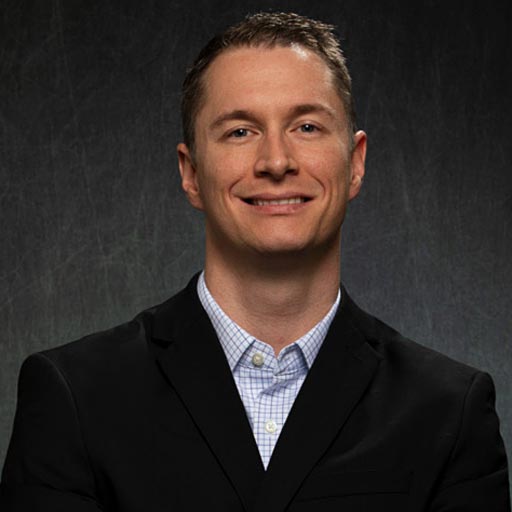 Stephen Hockman is an entrepreneur and founder of SEO Chatter. He specializes in search engine optimization and digital marketing and has been fascinated with SEO since 2005. His goal is to share the best tips and news about search engine marketing to help you get more website traffic.