Vision
To be the most comprehensive website for teaching the fundamentals of SEO.
Mission
To organize the fundamental information about SEO so it's freely accessible and easy to understand for beginner marketers.
As a content curator and independent publisher, SEO Chatter is dedicated to sharing the best SEO news, tips, and articles that help people improve their knowledge about search engine marketing so they can increase the organic rankings and traffic for their websites in search engines like Google, Yahoo, and Bing.
Founder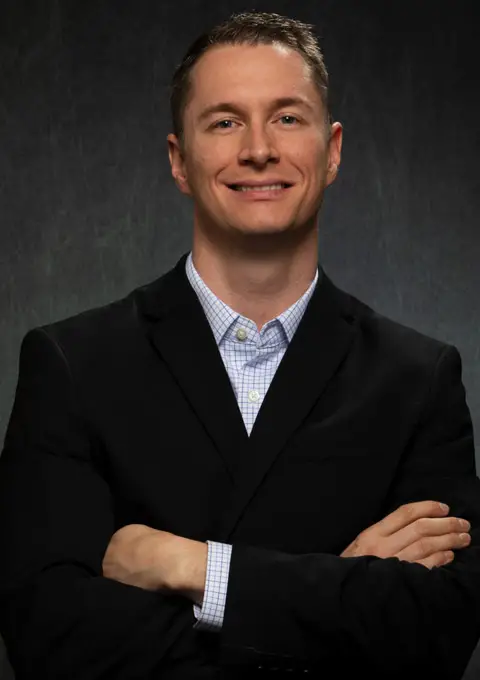 Stephen Hockman is the founder of SEO Chatter. He has been fascinated with SEO since 2005, which is the year he started his first website.
Over the last decade and a half, Stephen has spent most of his waking hours consuming SEO content in the form of news, tips, and strategies from the top professionals in this field and applying that knowledge to maximize the rankings, traffic, and earnings of his own personal sites.
One of the biggest struggles Stephen faced throughout his journey in the search engine marketing field was the need to visit numerous websites every day to get the latest news and tips to use in his SEO arsenal; a process that's both time-consuming and exhausting. As a result, he wanted to fix that problem for himself and other digital marketers.
The idea for SEO Chatter came to Stephen after talking with a fellow SEO about a popular news aggregation site called The Drudge Report. After examining the content of the site, Stephen thought that a similar concept could work in the SEO industry by providing the latest news and tips in one central location for the people who loved learning about search engine optimization as much as he does. That way, online marketers and site owners wouldn't have to scour through hundreds of different websites to get their top questions answered about search engine marketing.
SEO Chatter was created be a one-stop source for the best search engine marketing content on the web. Stephen is constantly tweaking the format and trying to find out which news, tips, and strategies are the topics his readers like to read and engage with the most. That way, he can provide a better user experience and deliver the best SEO content on the web to those who crave it.
You can visit Stephen Hockman's author page to read his published articles on SEO Chatter and visit the Stephen Hockman bio page to learn more about his expertise and education. If you have any questions about the website or just want to offer some feedback, you can contact Stephen through any of these SEO Chatter profiles:
SEO Chatter Google News Publication
If you want to follow SEO Chatter on your Google News aggregator, then you can do that here:
Where Has SEO Chatter Been Featured?
What Can You Expect from SEO Chatter?
There are three main reasons why you should come to SEO Chatter every day: 
Daily SEO news being curated from around the web.
Daily SEO tips from industry experts in search engine optimization.
Weekly SEO advice from SEO Chatter on the blog.
Daily SEO News from Around the Web
Each weekday, SEO Chatter features breaking news, updates, and trends in search engine marketing that are being discussed throughout the industry. The purpose is to give you instant access to all of the top sources that report on SEO without having to track that information down yourself.
The latest SEO news that is curated for you includes:
Search Engine Land
Search Engine Journal
Search Engine Roundtable
If you want fresh news content each weekday, then SEO Chatter is the site to visit on a daily basis.
Weekly SEO Advice on the Blog
Each week, SEO Chatter publishes its own actionable advice about search engine marketing on the blog. The goal is to help both beginners and advanced marketers get the most out of their efforts when it comes to optimizing their sites for rankings, traffic, and conversions.
The SEO blog includes topics like:
Bing SEO
Copywriting SEO
Ecommerce SEO
Google SEO
International SEO
Local SEO
Link Building SEO
On-Page SEO
SEO Keyword Research
Yahoo SEO
YouTube SEO
General SEO
and More
If you want to learn a variety of methods for using search engine optimization to increase your site's traffic and performance, then SEO Chatter can give you the weekly dose of content you need to stay on top of your game.
Hopefully, you'll come to enjoy SEO Chatter as your favorite place to get your daily fix of SEO news and tips that you can use to increase your own site's rankings, traffic, and earnings.
101 West Frederick Street, #309B
Staunton, VA 24401
540-476-1488