How would you like to read the best social media marketing case studies ever published?
More importantly, how would you like to copy the best practices in social media marketing that are based on real-world examples and not just theory?
Below, you'll find a list of the top 20 social media case study examples along with the results and key findings. By studying these social media marketing studies and applying the lessons learned on your own accounts, you can hopefully achieve similar results.
Social Media Case Study Examples
The case study shows how Walker Sands implemented a premium Twitter microcontent program for Semrush, a global leader in digital marketing software. Semrush needed a strategic social media marketing partner to help distinguish its brand from competitors, drive a higher engagement rate among its target audience, and build brand loyalty. In this case study, you'll find out how the social strategy focused on three things: using humor, embedding the brand in trending conversations, and focusing on the audience's interests over marketing messages. The result was an increase of more than 793,500 impressions, 34,800 engagements, and a 4.4% average engagement rate.
This is a popular case study to learn valuable insights for B2C marketing. During Super Bowl XLVII, the lights went out in the football stadium and the Oreo brand went viral with a single tweet that said "Power out? No problem. You can still dunk in the dark." Read the historical account of that famous social media marketing moment from the people who lived through it so you can gather ideas on how to be better prepared for future social media campaigns that you can take advantage of in real-time.
In this social media case study example, you'll find out how Buffer cut its Facebook posting frequency by 50% but increased the average weekly reach and engagement by 3X. Hint: The strategy had to do with creating fewer, better-quality posts, that were aimed at gaining higher engagement.
This is a good social media marketing case study for marketers who use Pinterest. Discover how Chillital went from 0 to 9 million engaged audience members and 268 million impressions. You'll learn about the step-by-step research process of finding where your audience lives and breathes content, get a detailed analysis of how the author used Pinterest to generate brand awareness, and learn about using community-driven content promotion to scale social media results.
With the use of TikTok on the rise, social media case studies are now being shared about how to get the most value out of marketing on this platform. This one, in particular, is good to read because it explains how Bumble, a dating app, used TikTok more effectively by following the mantra, "Don't Make Ads, Make TikToks". This case study in social media marketing resulted in a 5X increase in app installs and a 64% decrease in cost-per-registration.
Check out this case study to find out how the Make-A-Wish Foundation increased its social media reach, audience, and engagement by partnering with Disney in a Share Your Ears campaign. The strategy was simple: ask people to take a photo of themselves wearing Mickey Mouse ears, post it on social media with the hashtag #ShareYouEars, and a $5 donation would be made to Make-A-Wish. The results were unbelievable with over 1.7 million posted photos and 420 million social media impressions. This led to a 15% audience increase on Facebook and a 13% audience increase on Instagram with a total increase of 330% in social media reach and a 554% increase in engagement during the campaign.
This example includes three of the best social media case studies from Finalsite, a marketing agency for educational institutions. It shows the power of social media advertising to increase website traffic and enrollment. One case study, in particular, shows how a limited budget of $350 per month increased website sessions by 515%, more than 2,200 clicks on the apply button for a study abroad application, 2,419 views on the request information page, and 575 views on the application process page.
Client Case Studies – LYFE Marketing Social Media Case Study
LYFE Marketing is a social media management company that helps clients gain new customers, generate sales, and increase brand exposure online. This page includes several of its top social media marketing case studies along with the approach and key results from each campaign. It's packed with screenshots of the social media posts and engagement metrics so you can understand how each strategy worked for success, and get inspiration for your own campaigns.
This is a good case study about finding the right balance between organic reach with social media posts and paid reach with social media marketing ads. You'll find out how Vertex Marketing helped a local kitchen and bath remodeling business increase the number of leads by 3X. As for the return on investment (ROI) for this campaign, each lead for the client was worth about $10,000. The result was 6,628 audience reach, $12.43 average cost per conversion, and 18 conversions.
This is one of Marketing 360's case study examples that demonstrates the effectiveness of a Facebook ads sales funnel for B2B marketing. An ads funnel is a series of social media advertisements that target a specific audience at each stage of the buyer's journey. By mapping out the buyer's journey and creating a social media marketing ad campaign for each stage, you can guide new leads through the sales funnel and turn them into paying customers. This case study resulted in a 235% increase in conversions for a truck lift manufacturer.
This is one of the best social media marketing case studies available online for businesses in the hospitality industry. Find out how Meliá Hotels International incorporated social media directly into its business model, both as a channel for client communication and as a platform to listen and learn about client needs and preferences. As a result, Meliá Hotel's social media following grew from 5 million to 6 million in six months; an increase of more than 15%.
This is a good case study for understanding the effect social media can have on SEO. By building links for a web page on social media channels like Facebook, Twitter, Pinterest, LinkedIn, etc, the rankings for long tail keywords improved in Google's search engine.
As the title of this social media case study example suggests, you'll learn how Maria Peagler helped a vacation rental get 96 clicks out of 3,274 audience reach on a single Facebook ad; about a 2.9% click-through rate (CTR). What's most important about this B2C example is those clicks were of the highest quality the client could receive because Maria dug into the analytics to find out the best time during the day to post the ad and the perfect age groups to target while also using specific language to only drive clicks that would more likely convert.
Inside this case study, you'll find out how the City of Vienna uses a simple social media content aggregator to display its Instagram feed on the website. This basic marketing strategy harnesses the power of user-generated content to gain more followers and keep in touch with previous visitors to increase brand awareness and repeat visits.
This is an in-depth case study on social media marketing with Instagram. You'll discover how Vulpine Interactive was able to turn an existing, unmanaged account into a strong company asset for Sixthreezero, a bicycling company that uses ecommerce to drive sales. There was a lot of strategy and planning that went into growing the account by 39%, increasing website traffic from Instagram by over 300%, and achieving 77,659 total engagements. Inside, you'll get the complete social strategy, tactics, key performance indicators (KPIs), and results
If you're looking for social media case study examples for Twitter using both organic and paid ads, then this page has everything you need. It includes Twitter's top marketing success stories for you to get new ideas for your own B2C and B2B marketing campaigns.
This is a case study page by SmartInsights with an overview of how 3 big brands use Pinterest for marketing. Although it's a quick read, you can learn some valuable tactics that Nordstrom, Sephora, and Petplan are using to market their brands on this social media platform.
If you're looking for the best social media case studies for TikTok, then this list by Chatdesk is an excellent resource. It includes more than 25 examples from big brands like Starbucks, Redbull, Spikeball, Crocs, Guess Jeans, and Gym Shark. Give it a read to find out exactly how these brands use TikTok effectively to scale their businesses.
Want to learn how to use Reddit to market your business online? This new social media marketing case study page by Reddit called "Meet Your Maker" showcases the people behind some of the most innovative and creative brand activations on our platform. Examples include campaigns by Adobe, Capcom, and noosa Yoghurt.
With more than 75% of college students using Snapchat on a daily basis, it became clear that Boston University had to make this platform a primary marketing channel. This social media case study outlines all of the top strategies Boston University uses to connect with prospective and current students.
Now, if you're looking for more digital marketing ideas, then make sure to check out these other related guides: SEO case studies with data on improving organic search engine optimization, PPC case studies for paid search examples, email marketing case studies, affiliate marketing case studies, content marketing case studies, and general digital marketing case studies.
What Is a Social Media Case Study?
A social media case study is an in-depth study of social media marketing in a real-world context. It can focus on one social media tactic or a group of social media strategies to find out what works in social media marketing to promote a product or service.
Are Case Studies Good for Social Media Marketing?
Case studies are good for social media because you can learn about how to do social media marketing in an effective way. Instead of just studying the theory of social media, you can learn from real examples that applied social media marketing methods to achieve success.
Summary for Social Media Marketing Case Studies
I hope you enjoyed this list of the best social media marketing case study examples that are based on real-world results and not just theory.
As you discovered, the social media case studies above demonstrated many different ways to perform well on social platforms. By studying the key findings from these case study examples, and applying the methods learned to your own accounts, you can hopefully achieve the same positive outcome. New social media case studies are being published every month and I'll continue to update this list as they become available. So keep checking back to read the current sources of information on social media.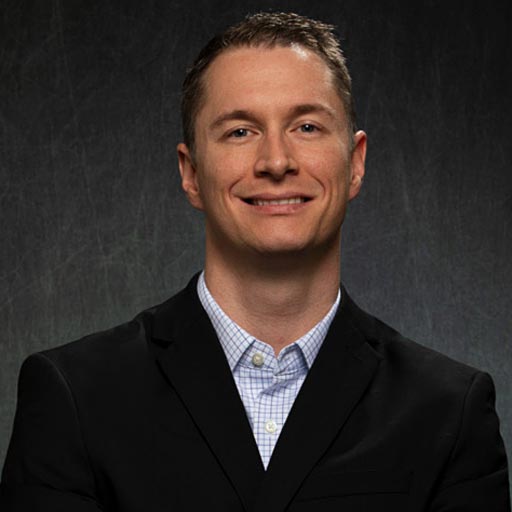 Stephen Hockman is an entrepreneur and founder of SEO Chatter. He specializes in search engine optimization and digital marketing and has been fascinated with SEO since 2005. His goal is to share the best tips and news about search engine marketing to help you get more website traffic.