How would you like to read the best content marketing case studies ever published?
More importantly, how would you like to copy the best practices for a good content strategy that are based on real-world examples and not just theory.
If that sounds, good then you'll get a lot of value out of this post.
Below, you'll find a list of the top 21 content marketing case studies along with the results and key findings from each example. By studying these content marketing case study examples and applying the lessons learned in your own content strategy, you can hopefully achieve similar results to increase your return on investment (ROI).
When you're done reading these content marketing success case studies, make sure to check out my other SEO case study page to find data on improving organic search engine optimization, this PPC case study for paid search examples, email marketing case study examples, social media marketing case study page, digital marketing case study list, and this affiliate marketing case study page for expert data on that type of business.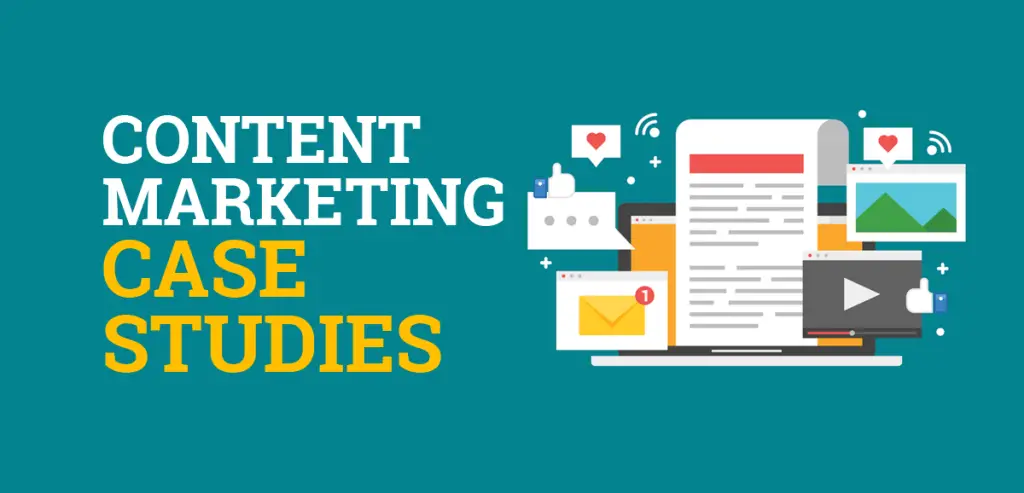 Content Marketing Case Studies
Learn how Omniscient Digital used a four-part approach to grow AppSumo's organic website traffic by 843% and the revenue from that traffic by 340$. Includes details on the research process, content strategy development, content production, and building backlinks to those web pages.
In this case study, you'll learn how the owner of Your Therapy Source made a simple change in how she approached her content marketing strategy with email. And set up basic abandoned cart automation to recapture lost sales for her digital products. Overall, the owner experienced these gains: 2,000% return on investment for her Active Campaign subscription, 30% revenue from the automation sequence, and 50% sales from weekly emails.
The top goals for this content marketing case study were to gain the attention of more local publishers and increase website traffic. To do that, Fractl used Instagram for the content strategy by pulling data from Instagram's API to identify places where people take the most photos. The agency then turned that data into a series of infographic charts and shared some of the best Instagram photos in the published article. This resulted in around 40,000 social shares, a 40% increase in organic search traffic, and 300 story placements on local and national websites like Yahoo, AOL, Business Insider, Fast Company, NBC News, Pop Sugar, The Daily Mail, Today, Boston.com, the Chicago Sun-Times, The Palm Beach Post, and the Houston Chronicle. You can see the example content here: The Most Instagrammed Locations.
In this case study, you'll learn how Optimist took a startup called College Raptor from 0 to 100,000 organic sessions per month. It focuses on the big-picture strategy that was used to achieve that result and explains why it worked. You'll learn what successful content creation and promotion for startups look like in this example.
If you're in the pet niche and looking for content marketing case studies that can help you grow your animal website, then this article by Contently can help. Inside, you'll learn how the company used a content strategy to increase website traffic by 30% for the American Kennel Club to attract both new puppy owners and seasoned dog-lovers which resulted in $26.6 million in content value.
In this content strategy case study, you'll discover how eLearning Industry worked with Influence&Co to develop a guest posting strategy for SEO that increased website traffic by 77% and year-over-year growth of 227%.
Beacons Point partners with B2B companies in software and technology to execute results-driven content campaigns. Here, you'll learn how this company discerned the right market for alwaysAI software company, target those people with the content they wanted, and transform the audience into an avid user base using a well-researched strategy and content planning process. In the end, alwaysAI got 3,532 new beta users, 20,000 monthly website sessions, and a 2,021% increase in traffic in 10 months.
Check out this case study to find out how the American Egg Board (AEB) worked with Rise Interactive to develop a content-based strategy involving a site-wide keyword strategy and website architecture to maximize the brand's search engine rankings. As a result, the AEB had a 22% improvement in website traffic, an 87% increase in mobile traffic, and a 39% rise in recipe sharing.
In this case study, you'll learn how Top Rank Marketing used a combination of several marketing resources (e.g., content, SEO, social media, and influencers) to help Introhive get more organic traffic to its site to create a higher demand for its SaaS product and improve the brand's overall digital visibility. This campaign generated an increase in 452% organic search traffic and an uplift of the average session duration by 155%.
This shows the power of using eBooks in your content strategy to increase SEO search visibility and produce strong, shareable content that improves brand awareness.
Client Case Studies – Proximity Marketing Content Marketing Case Study
Proximity Marketing is a digital marketing agency that helps clients gain new customers, generate new sales leads, and increase brand exposure online. This page includes a list of the top content marketing case studies along with the approach and key results from each campaign.
This is another case study examples page with B2B business results from Madison Mile Media. It includes in-depth details for all types of content marketing for brands like Texas Instruments, Aventis Systems, Barron Designs, U.S. Dermatology Partners, and more.
This is one of the best content marketing case studies available online that shows the true power of using the storytelling approach using owned media rather than paid marketing channels. In this case study, you'll discover how Capgemini used customer-centric content to based on a simple solution: answering customers' questions in a way that was also enjoyable to read. The results? A microsite that attracted more than 350,000 unique visitors who stayed for an average of 4 minutes and more than 1.8 million content shares on LinkedIn.
This is a powerful content strategy case study for local businesses. It was published by Pet Sitters Ireland on Mark Shaefer's blog. By using a basic blogging content strategy to answer common questions pet owners in Ireland had several times per week, this business reached more than 10,000 website visitors per month in 18 months and developed a Facebook following of more than 30,000 fans.
This is a short case study that reveals how Foundation helped a CRM company generate 1,230,000 total visits from content alone. Other interesting statistics include gaining more than 4,500 links from DA40+ sites and increasing monthly organic search traffic from 92,000 to 322,000 per month.
Ridester is a B2C website that provides in-depth guides on the rideshare and delivery industry. The competition was increasing and their online growth was staggering, so Intergrowth used a three-pronged approach to improve the business. Learn about those data-backed strategies that were based on SEO, new content ideation, updating old articles, and building backlinks.
As the title of this content strategy case study suggests, Apollo Digital walks you through the entire process of how this digital marketing agency earned $50,000 from a single blog post. Inside, you'll learn how to create epic content, everything it did to promote the article, and get a copy of the 10+ step content promotion checklist.
Inside this case study, you'll find out core principles behind the Starbucks marketing strategy that nearly any brand can borrow and implement. Includes tips on the effectiveness of branding, content, and consistency.
---
What Is a Content Marketing Case Study?
A content marketing case study explains the process a business went through with a client to help them achieve specific results. Content marketing case studies provide a detailed examination of a particular content strategy within a real-world context to prove how effective it was for the client.
Are Case Studies Good for Content Marketing?
Case studies are good for content marketing because you can learn how to do content marketing in a more effective way. Instead of just studying the theory of content marketing, you can learn from real content strategy campaigns to find out what methods deliver a higher return on investment.
Content Marketing Case Study Examples Summary
I hope you enjoyed this list of the best content marketing case studies that are based on real-world results and not just theory.
As you discovered, the content marketing case study examples above demonstrated many different ways to implement an effective content strategy. By studying the key findings from these examples, and applying the methods learned to your own business and website, you can hopefully achieve the same positive outcome with your content marketing efforts.
New content strategy success case studies are being published every month and I'll continue to update this list as they become available. So keep checking back to read the current sources of information on content marketing.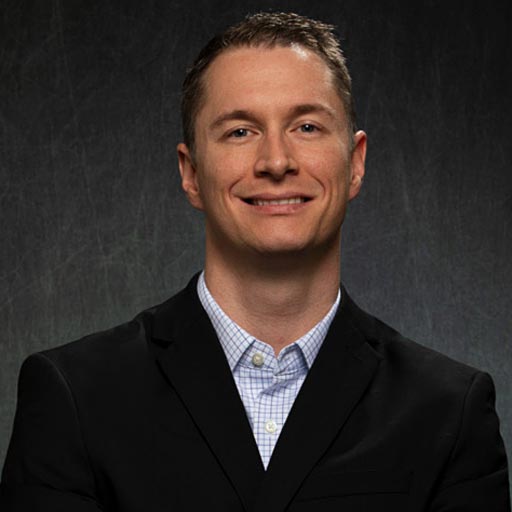 Stephen Hockman is an entrepreneur and founder of SEO Chatter. He specializes in search engine optimization and digital marketing and has been fascinated with SEO since 2005. His goal is to share the best tips and news about search engine marketing to help you get more website traffic.