How would you like to read the best PPC case studies ever published?
More importantly, how would you like to copy the best practices in pay-per-click advertising that are based on real-world examples and not just theory.
If that sounds, good then you'll get a lot of value out of this post.
Below, you'll find a list of the top 21 PPC case studies along with the results and key findings from each example. By studying these PPC case study examples and applying the lessons learned in your own paid search campaigns, you can hopefully achieve similar results to increase your return on investment (ROI).
When you're done reading these PPC success case studies, make sure to check out my other SEO case studies page to find data on improving organic search engine optimization, this content marketing case studies page, general digital marketing case studies, email marketing case studies, social media marketing case studies, or this affiliate marketing case studies page if you want expert data on that type of business. There's also a guide on SEO vs PPC if you want to understand the differences between each digital marketing strategy.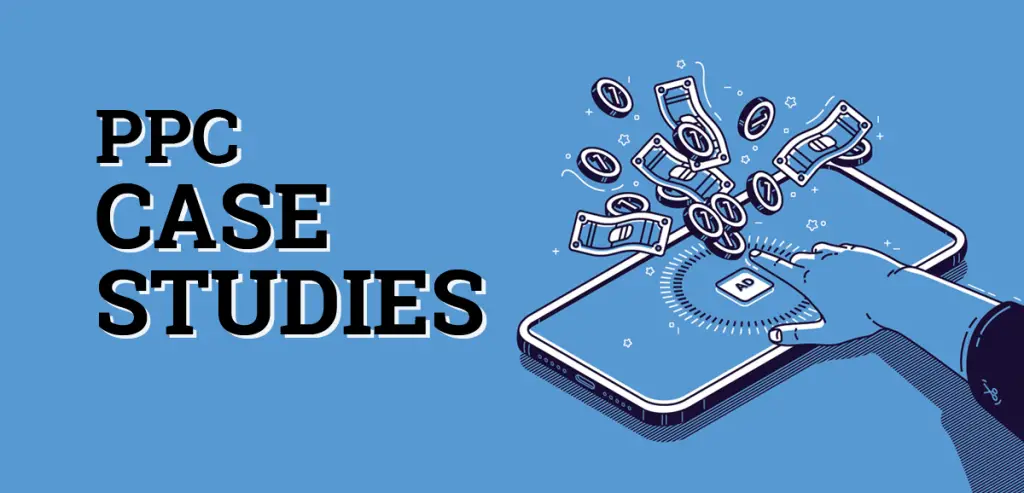 PPC Case Studies
Learn how Adshark helped dogIDS, an e-commerce manufacturer and retailer of personalized dog collars and tags, achieve high ROI on their paid search campaigns by analyzing historical search terms, categories, and product performance. This strategy helped the Adshark segment dogIDs Google Shopping campaigns in a way that allowed for better bid and budget management.
49% Decrease In CPA – Captivate Search Marketing PPC Case Study
Find out how a marketing agency helped the Women's Institute for Health (WIFH) in Atlanta, Georgia, decrease their cost per acquisition (CPA) from $98 to $50 with a strategic optimization in Google Adwords.
Forbes Magazine is an American business magazine, which has been in circulation for over 100 years. The top goals for this PPC case study were to grow subscribers and increase paid subscriptions. In addition to PPC optimization to attract a broad range of ages, income levels, and genders, Adventure Media also used a strategic video marketing campaign to bring in a new wave of college graduates.
Boohoo is a British online fashion retailer that has been recognized by top consumer titles like Reveal, Heat, and Cosmopolitan magazines. When Boohoo came to Click Consult, the retailer had been running its own PPC campaigns for 18 months and seeing poor results (PPC revenue had fallen by 26% YOY). In this case study, you'll learn how Click Consult achieved a 139% ROI on ad spend and a 431% increase in UK non-branded PPC revenue.
Shape.io is an online service that helps digital advertisers scale their businesses more efficiently and profitably with our suite of budget management, spend automation, performance reporting, and ADI tools. This page includes a list of PPC case studies by clients that use Shape.io for their pay-per-click ad management.
In this PPC case study, you'll discover how PPC Geeks improved Natural Nutrients Google Ads campaigns to achieve a dramatic increase in revenue (5,789%) and ROAS (3,197%) year over year. Example strategies include granular campaign extension, single keyword ad groups, ad copy A/B testing, KPI focused ROAS, conversion rate optimization, and more.
To help its client achieve their pay-per-click advertising goals, this digital marketing team focused on driving sales through advanced shopping campaigns and branded search campaigns with both Google Ads and Microsoft Ads. The result: a 56% revenue increase year-over-year along with a 26% increase in customer transactions.
A lack of conversions and poor ROI are common problems for many B2B PPC campaigns. Because of this, Recevent was only achieving a 2.83% conversion rate on its ads. After working with SevenAtoms to improve the account structure, create optimized landing pages, improve ad spend, and modify the keyword set, Recevent experienced a boost in conversion rates from 2.83% to 11.04% (a 290% increase). Check out this case study to find out how they did it as well as how they cut cost per conversion from $183.13 to $39.85 (a 78% decrease).
In this case study, you'll learn how Denver PPC partnered with an eCommerce company to help triple conversions from 231 to 614 during a Google Ad campaign. Key strategies included campaign optimization, improving ROAS rating, boosting clicks, and lowering cost per conversion (CPC).
$2.8 Million Google Ads Campaign – Bigflare PPC Case Study
How would you like to know how a digital marketing agency scaled a sporting goods store's Google Ad campaign from nearly nothing to $2.8 million in revenue? That's exactly what you'll get in this PPC case study by Bigflare. Learn all about the challenge and what the agency did to increase ROAS by 6X on Gili Sports' Google Ads.
The Wool Company is a family-owned business that provides clothing and home accessories made of Merino wool, cashmere, and sheepskin. With low ROAS and high CPC, the PPC strategy the company was using at the time was ineffective in competing against bigger brands. In this case study, you'll learn how Scandiweb approached the problem and which key performance indicators (KPIs) were used to track improvements.
There are not many public higher education PPC case studies available online, which makes this research valuable to learn from. In this case study, you'll discover how Creative Website Marketing rebooted a university's student acquisition PPC strategy to generate a high-performing return on ad spend of $57 for every $1 of media spend invested in Google Ads.
This is a powerful case study for local businesses.  Nearly 90% of this accounting firm's monthly ad spend budget was being wasted on irrelevant calls from people looking for entirely different services, other local businesses, and other specific accountants. 250Digital turned things around by improving keyword selection for ads and creating specific landing pages to generate a 958% increase in conversions.
In this case study, you'll find out how The Hoth helped a used auto dealer use Google Ads to dramatically increase their business. The auto dealer had spent over $70,000 in paid ads in just over 6 years with a very low interaction rate. Discover how The Hoth turned things around for this dealer in 90 days by generating 752 new leads.
As the name suggests, PPC.co is fully invested in paid search management for its clients. And in this particular case study for a furniture store, the agency achieved a conversion rate improvement of 56.16% and a revenue increase of 66.84% from $474,912.92 to $792,345.54.
This PPC case study shows the power of using PPC automation for an ecommerce rug company that sells products through Amazon.
The film studio client was struggling to optimize their paid search campaigns based on iTunes downloads. So it sought out a digital marketing company that could establish a more optimized strategy in Google AdWords and Bing Ads to increase their title conversion rates.
Find out how a bankruptcy lawyer got a 24% conversion rate by working with ClicksGeeks on a targeted pay-per-click ad campaign.
This link includes a list of pay-per-click case studies by No Boundaries Marketing Group. You'll find multiple pay-per-click case studies for local businesses in the following categories: dental, plumbing, event planning, auto dealerships, bus rentals, and liquor stores.
MCS Cleaning is a family-run business providing domestic and commercial cleaning services. When MCS Cleaning came to Exposure Ninja, it was only getting 0-2 leads per day across all marketing channels. After just one month with Exposure Ninja, MCS Cleaning got 15 new leads from their strategic PPC campaign. During months two to three, a stream of 20-40 new leads was acquired.
Challenged to hit a Virtual Summit target of 500 attendees, Digital Gearbox used one simple strategy to make that happen: Google's Discovery ads format. Check out this short case study on PPC to find out how this new ad format worked.
---
What Is a PPC Case Study?
A PPC case study is an in-depth study of pay-per-click advertising in a real-world context. It can focus on one PPC tactic or a group of PPC strategies to find out what works in pay-per-click advertising to increase revenue from paid search ads.
Are Case Studies Good for PPC?
Case studies are good for PPC because you can learn about how to do pay-per-click advertising in an effective way. Instead of just studying the theory of PPC, you can learn from real PPC campaigns to find out what strategies deliver a higher return on investment.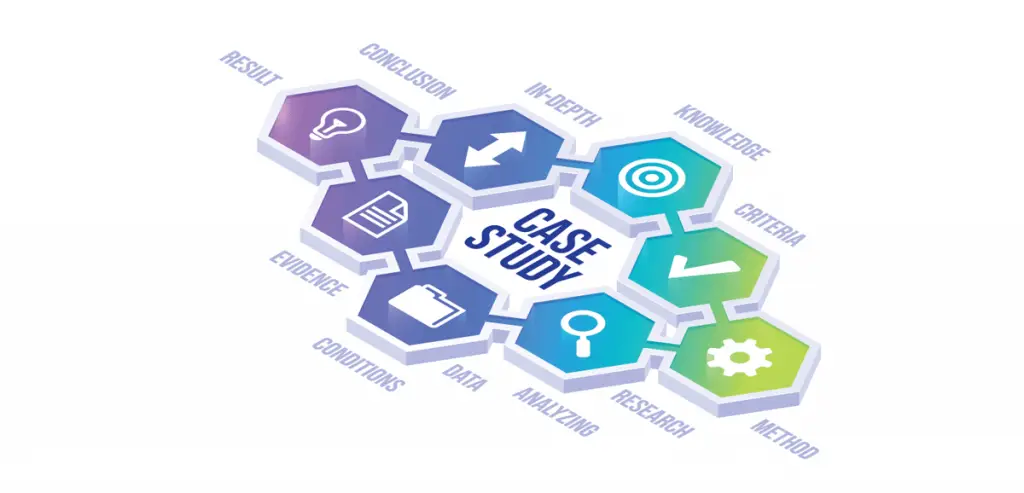 PPC Case Study Examples Summary
I hope you enjoyed this list of the best PPC case studies that are based on real-world results and not just theory.
As you discovered, the PPC case study examples above demonstrated many different ways to perform well with pay-per-click advertising. By studying the key findings from these examples, and applying the methods learned to your own site, you can hopefully achieve the same positive outcome with your paid search campaigns.
New PPC success case studies are being published every month and I'll continue to update this list as they become available. So keep checking back to read the current sources of information on pay-per-click advertising.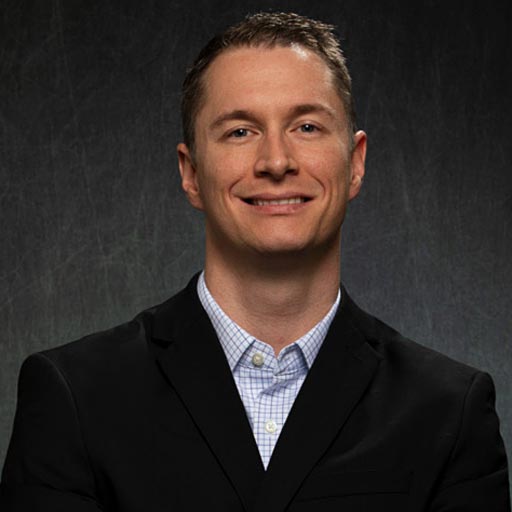 Stephen Hockman is an entrepreneur and founder of SEO Chatter. He specializes in search engine optimization and digital marketing and has been fascinated with SEO since 2005. His goal is to share the best tips and news about search engine marketing to help you get more website traffic.