How would you like to read the best digital marketing case studies ever published?
More importantly, how would you like to copy the best practices for online marketing that are based on real-world examples and not just theory.
If that sounds, good then you'll get a lot of value out of this post.
Below, you'll find a list of the top 35 online marketing case studies along with the results and key findings from each example. There are 5 sections in total covering the different aspects of digital marketing, including content marketing, SEO, PPC, social media, email, video, and affiliate. Within each section is also a link to find even more expert insights and data examples on that particular topic.
By studying these Internet marketing case study examples and applying the lessons learned in your own digital campaigns, you can hopefully achieve similar results to speed up your online success.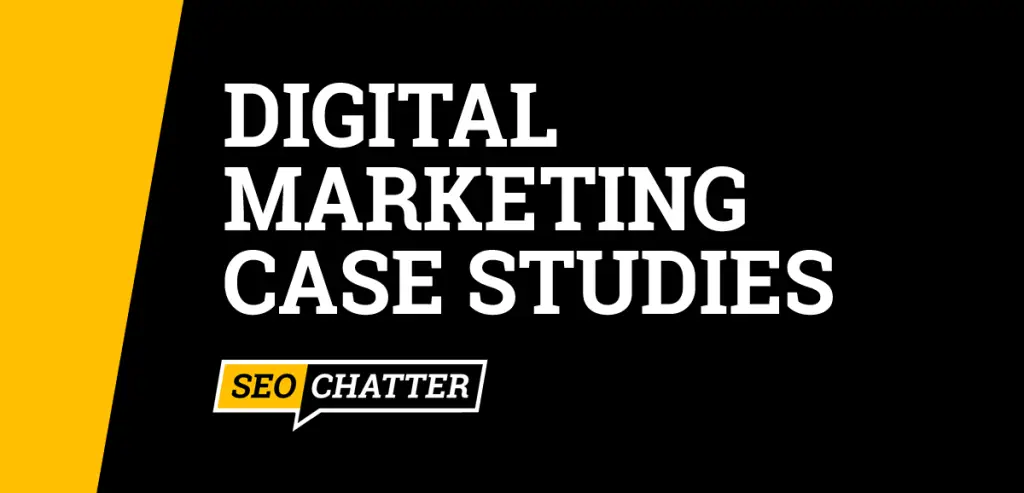 Digital Marketing Case Studies
Content Marketing Case Studies
In this digital marketing case study, you'll find out how Omniscient Digital used a four-part approach to grow AppSumo's organic website traffic by 843% and the revenue from that traffic by 340$. Includes details on the research process, strategy development, content production, and building links to those web pages.
This online marketing case study example shows you how Optimist took a startup called College Raptor from 0 to 100,000 organic sessions per month. It focuses on the big-picture strategy that was used to achieve that result and explains why it worked. This is a good case study example that demonstrates what successful content creation and promotion look like for startup businesses.
If you're in the animal niche and looking for good Internet marketing case studies that can help you grow your website with content creation, then this article by Contently can help. Inside, you'll learn how the company used a digital content strategy to increase website traffic by 30% for the American Kennel Club. This method attracted both new puppy owners and seasoned dog lovers and resulted in $26.6 million in content value.
Beacons Point is a digital marketing agency that partners with B2B companies in software and technology to execute results-driven online campaigns. In this case study example, you'll learn how Beacons Point discerned the right market for alwaysAI, a software company, to target prospects with the content they wanted, and transform the audience into an avid user base using a well-researched Internet strategy and content planning process. As a result, alwaysAI gained 3,532 new beta users, 20,000 monthly website sessions, and a 2,021% increase in traffic within just 10 months.
In this case study, you'll learn how Top Rank Marketing used a combination of several digital marketing resources (e.g., content, SEO, social media, and influencers) to help Introhive get more organic traffic to its site to create a higher demand for its SaaS product and improve the brand's overall digital visibility. This online marketing campaign increased organic search traffic by 452% and raised the average session duration by 155%.
Check out the full list of 15+ Content Marketing Case Studies here.
SEO Marketing Case Studies
Learn how Brian Dean from Backlinko used the "Skyscraper Technique 2.0" to increase his organic SEO traffic to one of his web pages by 652%. It's also the same approach that helped a brand new post hit the #1 spot on Google within a few weeks. This online marketing case study example is full of screenshots, key findings, and guided steps for you to follow.
This digital marketing case study example focuses on Northmill, a Fintech company founded in Stockholm. It reveals how you can analyze your top business competitors to develop higher-quality SEO content that can gain a large amount of traffic and convert those readers into customers. Read this case study to find out exactly what Northmill did during the search engine optimization campaign to go from 126 unique visitors to 121,883 in under 6 months.
In this case study, you'll get complete details on the challenges, limits, budgets, and timeframes for a client in the property industry that went from 0 clicks per day to 300-400 on average with only 60 pieces of content on the website. This is a good SEO marketing case study for any business that's on a tight budget.
This is one of the best digital marketing case studies for e-commerce using SEO. Inside, you'll learn how an e-commerce client grew its traffic by 417% in 8 months. You'll get the exact SEO strategies deployed, content improvements, and backlink marketing tactics. The results speak for themselves: an extra $48,000 in additional monthly revenue was achieved for a total of 112% increase in overall revenue using a strategic online marketing strategy.
In this case study, you'll learn a repeatable 6-step process that one digital marketer used to get his client to #1 in Google using SEO. This strategy helped him outrank major digital media brands like Mashable, and increase organic website traffic by 11,065% in just 6 months.
Check out the full list of 25+ SEO Case Studies here.
Pay-Per-Click (PPC) Marketing Case Studies
Learn how Adshark helped dogIDS, an e-commerce manufacturer and retailer of personalized dog collars and tags, achieve a high return on investment (ROI) for their pay-per-click (PPC) campaigns by analyzing historical search terms, categories, and product performance. This case study example demonstrates how Adshark segmented dogIDs Google Shopping campaigns in a way that allowed for better online bid and budget management.
49% Decrease In CPA – Captivate Search Digital Marketing Case Study
In this case study, you'll find out how Captivate Search, an Internet marketing agency, helped the Women's Institute for Health (WIFH) in Atlanta, Georgia, decrease their cost per acquisition (CPA) from $98 to $50 with a strategic PPC optimization in Google Adwords.
Forbes Magazine has been in circulation for over 100 years; however, with print subscriptions on the decline, the company had to get strategic about bringing in new digital customers. The top goals for this online marketing case study were to increase the number of paid subscriptions. In addition to PPC optimization to attract a broad range of ages, income levels, and genders, Adventure Media also used a strategic video marketing campaign to bring in a new wave of college graduates.
Boohoo is a British online fashion retailer that has been recognized by top consumer titles like Reveal, Heat, and Cosmopolitan magazines. When Boohoo came to Click Consult, the retailer had been running its own paid digital marketing campaigns for 18 months and seeing poor results (PPC revenue had fallen by 26% YOY). In this example case study, you'll learn how Click Consult achieved a 139% ROI on online ad spend and a 431% increase in UK non-branded PPC revenue.
Discover how PPC Geeks improved the Google Ads campaigns for Natural Nutrients and achieved a dramatic increase in revenue (5,789%) and ROAS (3,197%) year over year. Example paid marketing strategies include granular campaign extension, single keyword ad groups, ad copy A/B testing, KPI-focused ROAS, conversion rate optimization, and more.
Check out the full list of 20+ PPC Case Studies here.
Social Media Marketing Case Studies
Semrush is a global leader in digital marketing software; however, the company needed a strategic partner to help distinguish its brand from competitors, drive a higher engagement rate among its target audience, and build brand loyalty. In this case study, you'll find out how Walker Sands implemented a premium Twitter microcontent program for Semrush that focused on three things: using humor, embedding the brand in trending conversations, and focusing on the audience's interests over marketing messages. The result was an increase of more than 793,500 impressions, 34,800 engagements, and a 4.4% average engagement rate.
During Super Bowl XLVII, the lights went out in the stadium and the Oreo brand went viral with a single tweet that said "Power out? No problem. You can still dunk in the dark." Read the historical account of that famous digital marketing moment from the people who lived through it so you can gather insights on how to be better prepared for your future online marketing campaigns that you can take advantage of in real-time.
In this case study, you'll find out how Buffer cut its Facebook posting frequency by 50% but increased the average weekly reach and engagement by 3X. Hint: The strategy had to do with creating fewer, better-quality posts, that were aimed at gaining higher engagement.
This is a good digital marketing case study example for marketers who use Pinterest. Discover how Chillital went from 0 to 9 million engaged audience members and 268 million impressions. You'll learn about the step-by-step research process of finding where your audience lives and breathes content, get a detailed analysis of how the author used Pinterest to generate brand awareness, and learn about using community-driven content promotion to scale online results.
Find out how Bumble, a dating app, used TikTok more effectively for social media marketing by following the mantra, "Don't Make Ads, Make TikToks". This case study in digital marketing resulted in a 5X increase in app installs and a 64% decrease in cost-per-registration.
Check out the full list of 20+ Social Media Case Studies here.
Email Marketing Case Studies
This digital marketing case study on email has it all: tips, templates, and code to create a successful email campaign. Discover how Harry's, a men's grooming brand, launched its brand online and how it collected nearly 100,000 email addresses in one week. You'll learn everything they did using the marketing power of the Internet and email so you can try to replicate the results.
President Obama's election has been cited as one of the best digital marketing campaigns in history. And a big part of that success was from strategic email campaigns. Most of the $690 million dollars Obama raised online came from fundraising emails. In this case study example, you'll learn about the rigorous experimentation conducted by a large team of analysts and the strategies that made this Internet campaign so successful.
This is one of the best digital marketing case studies on email that any business can learn from no matter the size of the email list. Inside, you'll find out how Mailigen used one simple tactic to increase open rates from 20% to 29% that can work with any email software.
This is one of the top online marketing case studies that prove why you shouldn't send out a one-size-fits-all message to your mailing list. It's a great case study to read about using a year-in-review email campaign to increase user consumption. As a result, Peacock experienced a 25% reduction in customer churn over 30 days, 6% free-to-paid upgrade rates, and a two-point lift in return rate when it came to returning to the service to view content.
In this case study example by Vero, you'll get a complete analysis of Amazon's email experience for the user. It takes you from the initial subscriber welcome message to email receipts, shipping updates, thank you content, invites, Black Friday deals, the review email, and more. There are loads of data in this case study and useful tips you can gain and use for your own email campaigns to have better success.
Check out the full list of 15+ Email Marketing Case Studies here.
Video Marketing Case Studies
During the rise of #OpenToWork movement that hit the world during the COVID layoff, one digital marketer named Katie got creative to make herself stand out from the crowd for potential employers. Find out how Katie approached video in digital marketing to amass 800 video views, 54 comments, and 100 new connections. This case study includes simple tips you can also use to get noticed on LinkedIn with the power of video.
Dove launched an online marketing campaign called "Dove Real Beauty Sketches", which was a three-minute YouTube film about how women view themselves. The goal was to ignite a global conversation about the definition of beauty, and this case study proves how video in Internet marketing helped Dove reach their goal. During its launch, the video received 163 million global views, topped the Cannes YouTube Ads Leaderboard, and won the Titanium Grand Prix at the Cannes Lions International Festival of Creativity. Find out how a combination of great content, YouTube Brand Channels, YouTube Ads, and Google Ads led to this beautiful success.
The ultra-famous Dollar Shave Club was a club that no one had heard about before the release of a single video. And within 72 hours, the brand went insanely viral and had more than 12,000 orders for its product. In this case study, you'll get a complete analysis of the video that made the Dollar Shave Club one of the most talked about companies in Internet marketing that profits from selling $1 razors.
Although it's impossible to guarantee that a musical artist or song will go viral, there is a lot to be learned from examples that have gone viral. In this case study, you'll discover the common threads in every viral music marketing campaign so you can try to use the same strategies for your own music or apply them to an online business.
In this example, you'll find out how Vireo Video helped the "We Are The Davises" YouTube channel 10X its video views. The digital marketing strategy and execution succeeded in driving over 1.2 million subscribers and over 60 million monthly views within 4 months. Inside, you'll learn about the initial challenges, strategy solutions, and results.
Affiliate Marketing Case Studies
Follow the steps Contentellect has taken to grow an affiliate marketing website from $0 to $10k a month in under 24 months. Includes a breakdown of the monthly costs, income, and traffic.
In this case study, you'll learn how the owners of Finvsfin.com scaled their affiliate website from $0 to $20,0000 per month in one year. Includes strategies on keyword research, how to structure content, ways to attract backlinks, optimization tactics to grow traffic, and more.
This case study example explains how the site owner made $16,433 from a single affiliate product. The information and steps revealed in this digital marketing case study can be applied to any niche.
This is one of the best online marketing case studies for affiliate marketers. Dom Wells from Human Proof Designs posted complete details on the Fat Stacks Blog with example content types, content timelines, link types, and link timelines to help other affiliates improve their sites to make more money on the Internet.
In this case study, you'll learn how NichePie took a famous affiliate marketing website called 10Beasts to $4,500 in monthly earnings in just 4 months. The site then went on to make $40,000 by month 8 and kept growing. Luqman Khan, the owner, eventually sold the affiliate site for over half-a-million dollars. Inside this Internet marketing case study example, you'll get important insights into the keyword research process, site structure, content setup, SEO, and link building process. This article also includes a lot of screenshots to help you follow along with the online journey to success.
Check out the full list of 10+ Affiliate Marketing Case Studies here.
What Is a Digital Marketing Case Study?
A digital marketing case study is an in-depth study of digital marketing in a real-world context. It can focus on one digital marketing tactic or a group of strategies to find out what works in online marketing to provide quantifiable results on the Internet.
Are Case Studies Good for Digital Marketing?
Case studies are good for digital marketing because you can learn about how to do digital marketing in an effective way. Instead of just studying the theory of digital marketing, you can learn from real examples that applied online methods to achieve success.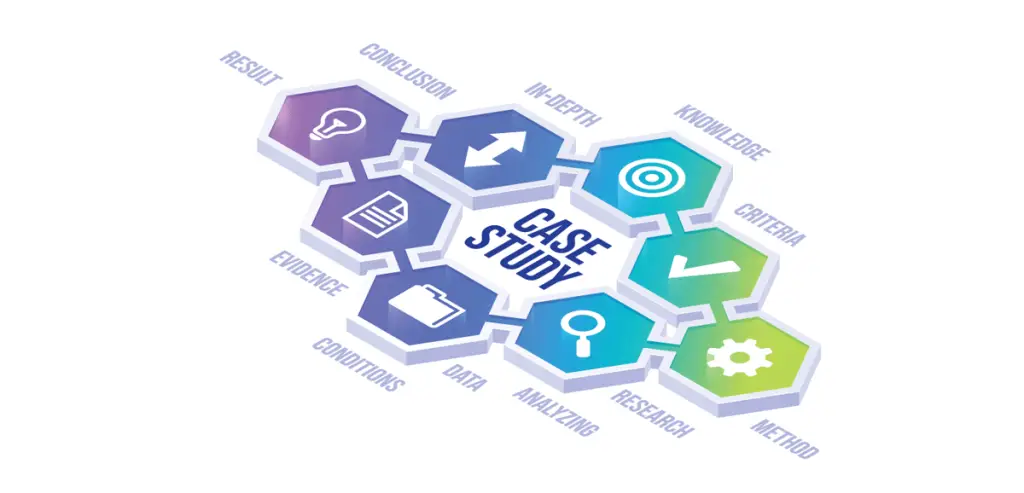 Digital Marketing Case Study Examples Summary
I hope you enjoyed this list of the best digital marketing case studies that are based on real-world results and not just theory.
As you discovered, the digital marketing case study examples above demonstrated many different ways to implement an effective online strategy. By studying the key findings from these Internet marketing examples, and applying the methods learned to your own business, you can hopefully achieve the same positive outcome.
New online marketing case studies are being published every month and I'll continue to update this list as they become available. So keep checking back to read the current sources of information on digital marketing.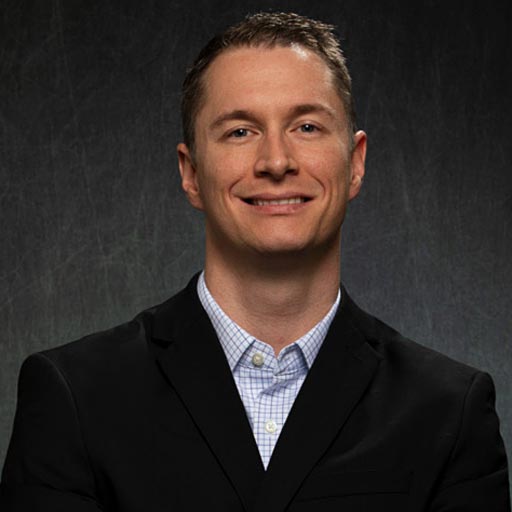 Stephen Hockman is an entrepreneur and founder of SEO Chatter. He specializes in search engine optimization and digital marketing and has been fascinated with SEO since 2005. His goal is to share the best tips and news about search engine marketing to help you get more website traffic.