How would you like to read the best SEO case studies ever published?
More importantly, how would you like to copy the best practices in search engine optimization that are based on real-world examples and not just theory?
Below, you'll find a list of the top 30 SEO case study examples along with the results and key findings. By studying these SEO case studies and applying the lessons learned on your own site, you can hopefully achieve similar results for your SEO campaigns.
Top SEO Case Studies
Learn how Brian Dean used the "Skyscraper Technique 2.0" to increase his organic SEO traffic to one of his web pages by 652%. This same approach helped a brand new post hit the #1 spot in Google within a few weeks. The case study is full of screenshots, key findings, and guided steps for you to follow.
SEO Investment – Google Search Central Case Study
Find out how an investment in SEO and implementing applicable structured data can improve user experience and increase organic traffic on Google Search.
See how Nathan Gotch used 9-step approach to create a squeeze page that converts at 74.5%. The tactics revealed in this case study also boosted another one of the pages by 69%, so you know it's a proven method that works.
This SEO case study example focuses on Northmill, a Fintech company founded in Stockholm. It reveals how you can analyze your business competitors to develop higher-quality content that will gain a huge amount of traffic and convert those readers into customers. Read it to find out exactly what Northmill did during an SEO campaign to go from 126 unique visitors to 121,883 in under 6 months.
This case study was a partnership between SEO Chatter and Keyword Chef. It shows you how much organic traffic and money was earned by publishing 45 blog posts based on keywords found with the Keyword Chef tool. You'll also discover the steps taken to get those posts to rank in the top 10 positions on Google within 24 hours or less after publishing.
Find out complete details on the challenges, limits, budgets, and timeframes for a client that went from 0 clicks per day to now 300-400 on average with only 60 pieces of content on the site.
This is one of the best SEO case studies for e-commerce. Inside, you'll learn how an e-commerce client grew their traffic by 417% in 8 months. You'll get the exact SEO strategies deployed, content improvements, and backlink tactics. The results speak for themselves: an extra $48,000 in additional monthly revenue was achieved for a total of 112% increase in overall revenue.
Diggity Marketing is also featured on my SEO secrets page and is a good resource for more SEO success case studies.
In this SEO case study, you'll learn a repeatable 6-step process that one SEO marketer used to get his client to #1 in Google. This strategy helped him outrank big name brands like Mashable, and increase organic traffic by 11,065% in just 6 months.
Get a complete month-by-month breakdown of how one business bought a website on Flippa and scaled it for a $175,000 exit. You'll learn every step they took with SEO and site improvements from day one of the purchase at $23,000 and the sale 22 months later, all while making $100,938 revenue on top of the final sales price.
Find out how long it really takes for a keyword to hit the first page of Google in this case study. SEO for a new post can take some time to kick in before the page generates thousands of visitors from search. But how long do you have to wait? Is it one week, 30 days, or longer? Read this data-packed example to find out as well as get actionable steps you can take to speed up the ranking process.
This company tracked a strong correlation between a spike in traffic from a Reddit post to an increase in Google rankings for an ultra-competitive keyword. Find out how they experienced a boost from the 74th position to the 8th in Google search results in just one day.
This is an ongoing case study of a website built on an aged domain. In this first post, you'll learn how the aged domain was resurrected and what SEO steps were taken in the first month to generate $780.
Learn how having large images in Discover on Google can improve click-through rates and increase visits to publisher websites.
The author of this case study took a site from 20,000 monthly visitors to over 150,000 (a 600% increase) with mostly on-page SEO updates and internal linking methods. He even unpublished 90% of the content on the blog. Learn the four SEO techniques that he used in the right way to explode the search traffic.
This case study talks about how to improve local SEO for a business. It uses the example of a local taxi company in a competitive market. Local SEO can be tough to crack because you're dealing with two sets of algorithms: organic search results and maps; and maps can be fairly tricky to get ranked in. Find out what courses of action the author took to get this taxi business to appear within the local map pack for almost all main search queries within the city itself.
This is an interesting case study on SEO because the site that was studied had increased organically from 7,000 visitors per month to about 68,000 between January to April. The site owner was doing a lot of things right but many simple things were also being done wrong. Find out here how you don't need fancy SEO tricks to get high rankings and traffic to your blog or website. Once the author performed a technical SEO audit and put into place some off-page optimization strategies like link velocity, anchor text ratios, and relevance, the site's traffic quadrupled in the next 6 months.
In this case study, you'll learn five essential steps to optimize your blog posts to rank in the first #2 results on Google. The author used these same methods to rank above 1 million competing pages. She talks about using medium tail keywords, Google's predictive search queries, strategic keyword placement, and more.
Matthew Woodward is an expert in search engine optimization and he publishes a lot of SEO case study examples. This one in particular is worth the read because it shows you how SEO doesn't have to be complicated to get exponential results. Inside, you'll learn how to create a strong plan of action based on 7 steps. Using these same strategies in this case study, the author We increased traffic on an affiliate website from 2,732 visitors per month to 38,420 in just 8 months (14x higher or 1,306% to be exact).
This is an SEO case study for the American Egg Board (AEB), a U.S. The AEB is best known for its long-running slogan, "The Incredible, Edible Egg", and the Just Mayo scandal. The AEB relies heavily on organic traffic to drive awareness; however, it was experiencing a steady decline in traffic and organic visibility, year-over-year. Learn how the Rise Interactive agency used an integrated site-wide keyword strategy, an SEO-first approach on the site structure, and ways to capitalize existing SEO equity to generate an 87% increase in mobile traffic and 22% improvement in desktop traffic.
This is one of the shortest and best SEO case studies you'll ever find. You can read through it in under 3 minutes. But don't let the length fool you; the data and actionable takeaways are priceless. Discover how Innovatech Labs, a leading analytical laboratory in Minnesota, used an integrated keyword-driven blog strategy that consisted of a five-step targeted plan to generate an increase of 58% traffic to the blog. As an indirect improvement, the site also received a 33% growth in newsroom traffic to qualified product pages and 19% increase in overall pageviews.
The client behind this case study is Wastecycle, a sustainable waste management company that provides a recycling and waste management service. Wastecyle wanted to get more business by reaching customers looking for local skip hire and Hallam digital marketing agency provided local SEO strategies to achieve this goal. Read the SEO case study to find out how the agency generated an 87% increase in organic visitors in local cities, 150% increase in clicks for the targeted term "skip hire", and 297 varied phrases achieving page one rankings on Google.
This case study is a few years old but everything in it still highly relevant for today. Find out how a link building company used a 3-step strategy to rank on the first page of Google for four target keywords and in the top 3 results for two of those keywords. The case study explains the way the company built links, what pages were targeted, the anchor text used, and the timelines for each phase.
This is a good SEO success case study to read because it focuses on Google penalty removals. You can skim through in less than one minute too. Design Modo, a resource for digital designers and developers, had an apparent partial penalty that had gradually decreased its organic traffic month on month. Reposition SEO agency got involved and found out that the root of the penalty was due to Design Modo's outbound links rather than the usual inbound links. After a few tweaks and a reconsideration request to Google, the organic traffic increased 61.79% along with an 86% improvement in all keyword rankings.
This case study follows the journey of Oji Vape, a wholesale vaping supplied company, that initially got burned by an agency that used outdated SEO tactics that no longer applied to Google's constantly evolving algorithms. After switching to Victorious SEO agency, Oji Vape experienced a 555% increase in organic visitors within 8 months. This has translated to a 745% improvement in goal completions that took into account sales inquiries by phone and online form submissions. Find out what Victorious did to achieve these amazing results.
This case study goes beyond SEO tactics and enters the realm of conducting a good content strategy. The B2B furniture supplier client had invested in search engine optimization for a few years with a primary focus on link building. But the newly hired agency felt like the furniture company needed to diversify its SEO strategy in order to remain competitive in the organic search results and acquire new customers that were not familiar with the brand. After a bit of work, the agency achieved these results: 34,878 organic entrances to blog posts (48% of all organic traffic), increased conversions from blog entrances by 70%, 74 keywords on page one of Google search results, and 13 featured snippet results.
This case study examines the SEO results from 3 different websites, in 3 totally different niches, that all have different conversion metrics for "success." Learn what steps were taken to run an SEO campaign for each website to meet the key goals for success.
In this case study, you'll learn about Wall Street Oasis, an online community focused on careers in finance with over 2 million visits per month. Inside, you'll discover two of the site's main SEO problems as a large forum with over 200,000 URLs and the simple solutions that helped it regain its growth trajectory.
This case study focuses on Field & Lawn, a marquee hire company that operates throughout the UK. As a result of the hired agency's efforts, Field & Lawn saw a 48% increase in Year-on-Year traffic, a 5% reduction in bounce rate, and a significant ranking improvement for almost all 42 targeted keywords. Find out what methods were used to gain these increases in visibility and how you can copy them for your own success.
In this SEO case study, you'll discover exactly how Shane Barker ranked 1800+ keywords on the first page of Google search results. He outlines a 6-step strategy that any business can use to achieve similar metrics. What's also nice about this case study is that the author has a lengthy FAQ section at the end where he answers common questions people have about the methods used for growth with search engine optimization.
In this SEO case study, you'll discover the step-by-step formula of the entire search engine optimization process that Apollo Digital uses to rank its clients' websites. This study in particle focuses on a SaaS business process management software and how it went from around 8,000 monthly visitors to about 200,000 in less than 2 years. You'll get everything explained in detail like the content writing process, interlinking strategies, visual improvements, headline tweaking, and of course, SEO tactics.
Read More Case Study Examples
I also have more digital marketing case studies with real results from other industry experts that you can study and use to improve your online marketing campaigns:
---
What Is an SEO Case Study?
An SEO case study is an in-depth study of search engine optimization in a real-world context. It can focus on one SEO tactic or a group of SEO strategies to find out what works in search engine optimization to improve traffic and organic visibility.
Are Case Studies Good for SEO?
Case studies are good for SEO because you can learn about how to do search engine optimization in an effective way. Instead of just studying the theory of SEO, you can learn from real examples that applied SEO methods to achieve success.
In addition to learning from case studies, you can also get valuable insights from my SEO books list that contains expert search engine optimization training.
Summary for SEO Case Studies
I hope you enjoyed this list of the best SEO case studies that are based on real-world results and not just theory.
As you discovered, the SEO case study examples above demonstrated many different ways to perform well in search engines. By studying the key findings from these examples, and applying the methods learned to your own site, you can hopefully achieve the same positive outcome. New SEO success case studies are being published every month and I'll continue to update this list as they become available. So keep checking back to read the current sources of information on search engine optimization.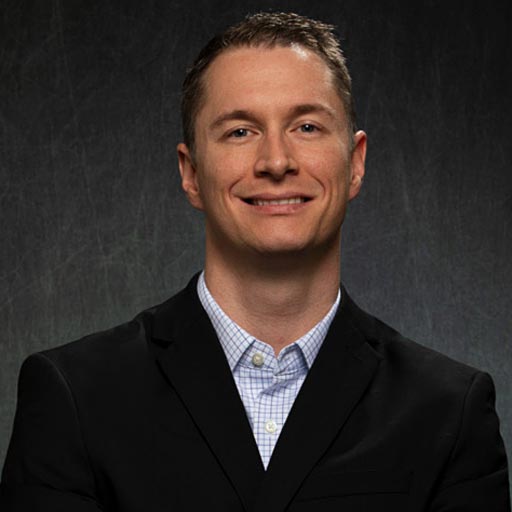 Stephen Hockman is an entrepreneur and founder of SEO Chatter. He specializes in search engine optimization and digital marketing and has been fascinated with SEO since 2005. His goal is to share the best tips and news about search engine marketing to help you get more website traffic.