In this article, you'll find a list of the top benefits of Google My Business.
Also known as GMB, or simply Google Business, this unique profile and business listing feature on Google offers tremendous value for digital marketing.
As you'll discover below, the most important Google My Business advantages include attracting more target customers, getting listed in Google Maps, improving your local SEO (search engine optimization), and increasing conversions.
And if you don't have a Google Business listing registered for your company yet—no matter if it's a small business or large corporation—this list of GMB benefits will hopefully convince you to set one up today.
What Is Google My Business?
Google My Business is an online tool that allows businesses and organizations to manage their online presence across Google Search and Google Maps. The purpose of Google My Business is to help local businesses achieve higher visibility for relevant local searches.
In November 2021, Google rebranded Google My Business to Google Business Profile. Therefore, you'll often see those two terms being used interchangeably online and in publications. GMB is the acronym for Google My Business, which is also commonly used for this Google property.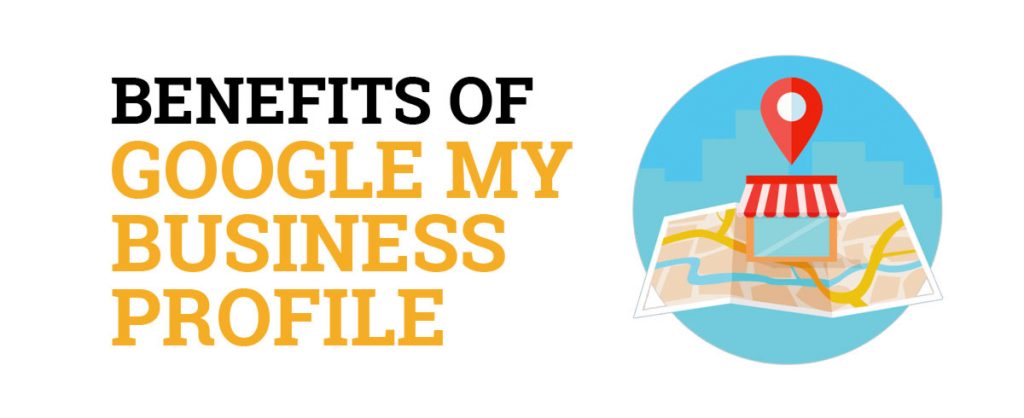 Benefits of Google My Business
1. Google My Business Is Free
One of the top benefits of Google My Business is that it's absolutely free for anyone to register and use for their company. This includes sole proprietors, partnerships, limited liability companies (LLCs), and corporations.
Go to google.com/business/ to get your free Google Business Profile for your storefront or service area. You can also get step-by-step instructions on Profile set up by visiting this other guide on how to create Google My Business account.
2. GMB Adds Your Business to Google Maps
Another one of the most important GMB benefits is that a Busines Profile adds your business's location to Google Maps. The obvious advantage here is that potential customers can then find your storefront or business address without having to know your official website address.
But the even better part of getting added to Google Maps is that Google provides messaging capabilities in Maps that allow you to communicate with customers in real-time. Businesses with a verified Gooby My Business Profile can message people directly from the Google Maps app, which is the preferred method of communication for a lot of people through their mobile devices.
3. Google Business Profile Puts You In Local Pack Listings
Being added to Google Maps is an obvious advantage for any company. But one of the not so obvious Google Business benefits is getting your company featured in the Local Pack Listings.
Google's Local Pack (also known as the 3-Pack) is a unique feature in Search that lists three local business listings above the organic search results. This means that your company can rank in the top-most position on Google without having to compete for one of the top 10 organic positions, which, in some markets, can be very hard to do without having a large budget to pay for professional search engine optimization.
What many business owners are not aware of is that just by creating a Google Business Profile listing, you increase your chances of being featured in Google's Local 3-Pack. In fact, the SEO experts at Moz report that Google My Business signals account for 25% of the ranking algorithm for the Local 3-Pack. The other top signals include the quality of backlinks to your website, the number of online reviews, and good on-page SEO optimization.
However, it all starts with setting up your Business Profile to improve your odds of ranking in the Local 3-Pack position on Google Search. And my other guide on how to add keywords to Google My Business can help you improve your chances even more of securing those top spots.
4. Google My Business Listings Give Higher Visibility Benefits
If you combine the previous two Google My Business advantages (being featured in Maps and the Local 3-Pack), you'll quickly realize the major visibility benefits these features can offer your company.
The Google Local Pack takes up a large section of the organic Google search results, and it's the first thing every user will see when they perform a local search query. Additionally, the Local Pack and Google Maps give users essential information they need about your business under your listing.
These visibility features include:
Business name
Review star ratings
Price range
Street address
Phone number
Business hours
Website link
Directions
On Google Maps, Business Profiles also include a question and answer section, photos, popular times based on visitor data, linked social media profiles, and more. A GMB Profile is one of the top ways for how to get backlinks from Google to improve your website's PageRank for SEO.
5. GMB Creates Advantages with Customers
According to Google, the two highly important Google Business benefits of completing your profile include:
Customers are 2.7 times more likely to consider a business reputable if they find a complete Business Profile on Google Search and Maps.
Customers are 70% more likely to visit and 50% more likely to consider purchasing from businesses with a complete Business Profile.
One of the toughest parts of running a company is building trust with your potential customers. And a Google My Business listing can help instill confidence in people that your company is trustworthy and credible to do business with.
6. Google Business Profile Lets People Leave Reviews
In today's fast-paced business world where every company claims that its product or service is the "best", it's obvious why there has been a massive rise in consumer skepticism. It's also clear why so many consumers look for reviews before making a final purchasing decision.
According to a survey conducted by Dimensional Research, 90% of respondents who recalled reading online reviews claimed that positive reviews influenced their buying decisions, while 86% said negative reviews impacted their choice of what products or services to purchase.
Additionally, Shopify data reveals about 68% of consumers will read four or more online reviews before they can trust a business.
Fortunately, Google Business Profiles allow your people to leave reviews of your company that appear on your listing. Plus, you, as the business owner, can reply to those comments. This public review feature can work to your advantage by helping potential customers see how good your products and services are as well as how you respond to both positive and negative review comments.
As you can see, Google My Business reviews are a great way to improve your branding and create a more positive positioning in the market.
7. Google My Business Ratings Increase Conversions
Expanding on the previous benefit of Google My Business about reviews, the star ratings your Profile receives can increase conversions for your company. A business with 50 reviews and a 4.5-star rating, for example, will have an easier time converting new leads into buying customers because there's social proof (i.e., intrinsic trust) attached to those positive ratings.
8. GMB Photos Offer Many Benefits
By setting up a Google My Business Profile, you can add photos to your listing that can further improve customer relations.
The top three GMB benefits of adding photos to your profile include:
Improved Brand Awareness: Customers can more easily identify your brand when you upload images of your logo.
Increased Engagement: By adding interior and exterior photos, images of your most popular products, pictures from recent events, etc, people can visualize your establishment and experience what it's like to be a customer before they visit your location.
More Trust: Adding a multitude of photos to your Profile that represent your business can further increase the trust people have for your company. Brands that are transparent, and demonstrate they have nothing to hide, build more authenticity among consumers.
9. Google Business Profile Is an Official Website For Your Company
If you're a new business owner, you may not have a website yet. And if that's the case, one of the top Google Business benefits you'll enjoy is that you can create a free, and official, website for your company in a matter of minutes.
This Google GMB guide on how to get started with a website has the complete step-by-step process for setting up a mobile-optimized site to represent your business. But essentially, the guide Google will automatically use the information and photos from your Business Profile to create a site that you can customize with themes, photos, and text.
10. Google My Business Is Free Advertising (Major Benefit)
Running a Google Ads campaign is a popular strategy for getting a business listed at the top of the search results pages. However, this costs money, and for some competitive keyword phrases, a single user click can cost $50 or more. (See this related guide on the types of keywords in Google Ads you can use for these campaigns.)
But creating and optimizing a Google My Business listing, on the other hand, offers you a free form of advertising on Google that gives you targeted exposure on the search engine without any cost. See this related Google My Business optimization checklist for a complete list of steps you can take to optimize your listing for SEO.
As mentioned in this other article on Google My Business pricing about how much does Google My Business cost, digital marketing companies charge several hundred dollars per month to manage your GMB listings, so doing this work yourself is very cost-effective.
11. GMB Can Increase Website Traffic
If you consider all of the advantages listed so far in this guide, it's clear to see just how much a GMB profile can increase your website traffic. This single Google property can help an unlimited number of people find your business online and click over to view your website.
And the more website visitors your business gets, the more opportunities you have to convert those users into customers. So the benefit of having a Google My Business Profile is immensely valuable for gaining more organic search traffic to your website that you don't have to pay for.
12. Google Business Profile Provides Customer Insight Benefits
How would you like to know more about your customers without having to conduct surveys or ask each person who walks through your front door?
Well, Google Business Profiles can give you important insights into your customers without ever having to interact directly with them.
Inside your GMB account, you get access to a powerful set of analytics that can give you a deeper understanding of your customer base and how well your listing is performing in the search results. You can then take this data to make improvements to your business, customer relations, and the Profile listing to get more clicks.
The key insights you can gain from your Google My Business Profile account include:
Views: A report of the number of times your profile, photos, and posts have been seen by searchers.
Search Queries: A list of keywords searchers are using to find your business online.
Engagement: An analysis of which Business posts are getting the most activity from searchers. GMB has a feature that allows you to share messages (i.e., posts) that show up in the local panel on Google Search and on Google Maps for people to see.
Audience: A breakdown of the age, gender, and location of searchers who discover your Google Business listing.
Website Clicks: A report of the number of people who are clicking over to visit your website from your Google Profile listing.
13. Google My Business Increases Brand Engagement
A powerful aspect of having a Google My Business listing is that it increases the engagement people have with your brand online. Plus, a lot of that engagement happens on Google's search engine.
Earlier in this post, we mentioned a Moz report on Google My Business ranking signals. Another key part of how Google's local ranking algorithm works for the Local Pack is Behavioral Signals at 9.56%, which are based on engagement. These activity metrics include click-through rate, mobile clicks to call, and check-ins.
14. GMB Helps People Find Your Storefront
If your business depends on walk-in customers, then maximizing the benefits of SEO with an optimized GMB Profile is essential for helping people find your storefront. According to Safari Digital, "97% of users searched online to find a local business." So the evidence is clear that a GMB profile is crucial for any business owner with a storefront who wants to get found by more local customers.
15. Google Business Profile Improves Search Engine Rankings
As you discovered throughout this list of Google My Business advantages, there are many ways that a GMB listing can improve your search engine rankings. This is especially true for local SEO.
By having a Google Business Profile, your local business is more likely to appear in the search engine when people are searching for nearby businesses using Google Search and Google Maps. And this is the ultimate goal of any search engine optimization strategy: to increase your rankings in Google as much as possible at the lowest cost.
You can check out this other guide on the benefits of local SEO which includes a detailed strategy for helping your GMB listing rank higher in the search engines for localized searches.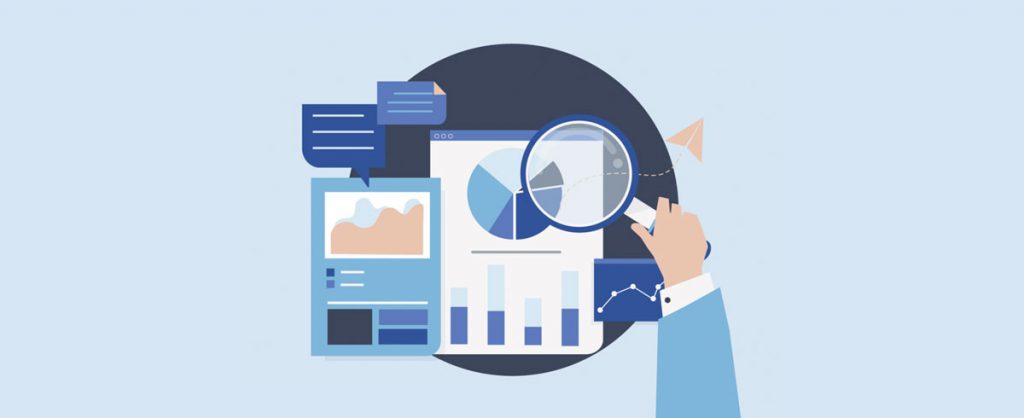 More Google Business Profile Advantages
If the above list of benefits were not enough to convince you to set up a Google Business Profile, then I encourage you to consider these additional advantages of having a GMB listing:
Now that you know the perks of having a Google My Business Profile, you can visit this other page with instructions on how to register your business on Google to get started with creating your listing. Or learn the intricate details about how does Google My Business work.
Benefits of Google My Business (GMB) Summary
I hope you enjoyed this guide on the top benefits of Google My Business.
As you discovered, there are many Google My Business advantages you can obtain by simply setting up a GMB profile for your company. The most common Google Business benefits include more targeted customers, getting your location listed in Google Maps, improving your website's local SEO, and experiencing an increase in conversions.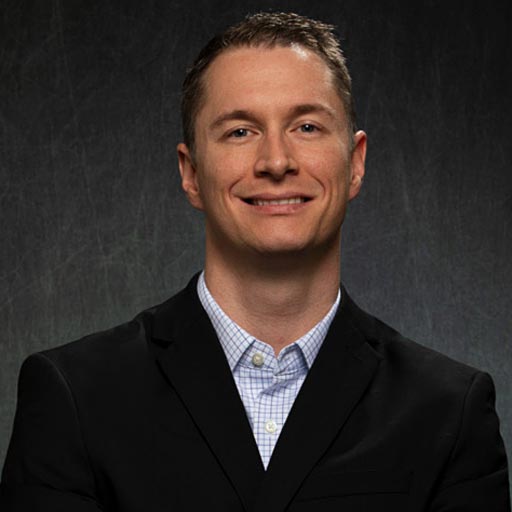 Stephen Hockman is an entrepreneur and founder of SEO Chatter. He specializes in search engine optimization and digital marketing and has been fascinated with SEO since 2005. His goal is to share the best tips and news about search engine marketing to help you get more website traffic.