This guide explains how to register your business on Google.
Below, you'll find a step-by-step tutorial on how to register a company on Google so it can be displayed in Google's search engine and Google Maps for local customers to find. Registering and verifying your business is important for local search engine optimization (SEO) because it increases the online visibility of your company to help you reach a large number of potential customers.
As you'll quickly discover, registering a company on Google only takes a few minutes. So let's get to it!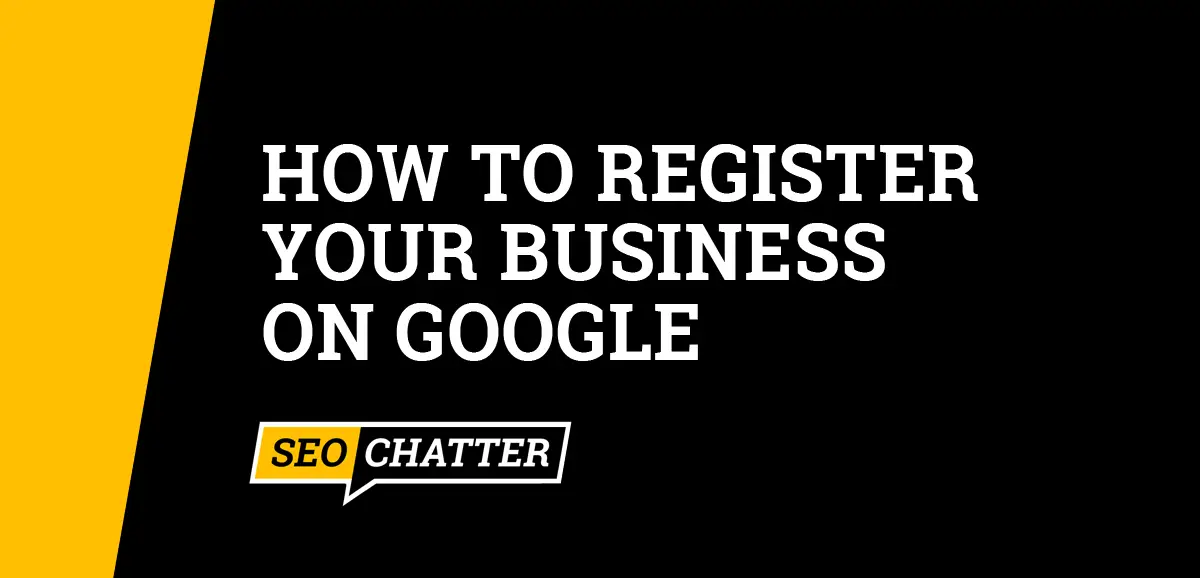 How to Register Your Business On Google
1. Sign In to Your Google Account
The first step for how to register your business on Google is to sign in to your existing Google account here: accounts.google.com. If you don't have a current Google account or Gmail address, then sign up for a new account using your business email domain.
2. Register With Google Business
The next step to register a business on Google is to add or claim your Business Profile by visiting this link: business.google.com/create. In some instances, a company may already be listed on Google but not yet registered by the business owner. In other cases, you need to add the business to Google by creating a new Business Profile.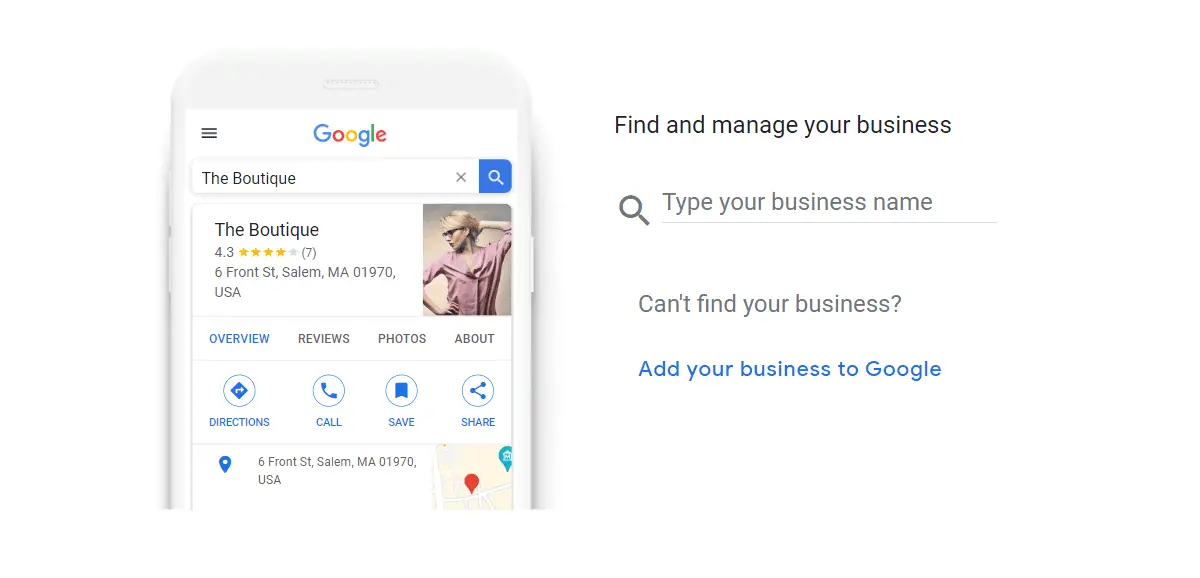 You should first try to find your company by typing your business name into the search field. If it's already on Google, then you'll see the name displayed. Select it to start the registration process. You may be asked to confirm your identity to gain permission to manage the Google Business Profile. Verification is made through a phone call, text, or email where you'll receive a confirmation code.
If you can't find your business, then click on the "Add your business to Google" link to set up a new listing. More details on this process will be explained next.
3. Add Your Business Information
Whether you need to register your company on Google or claim an existing listing, you'll be taken through the same steps to add your business information.
To complete this step, you'll need to provide the following company details:
Business Name
Business Type
Business Category
Business Address
Service Area (if applicable)
Website URL (if applicable)
4. Choose a Verification Method
Google verifies all business registrations to avoid spam and maintain the integrity of all Business Profiles. You can choose to verify your account now or later; however, if you do not verify your registration information, then any edits you make to your listing will not be visible to customers until you complete the verification step.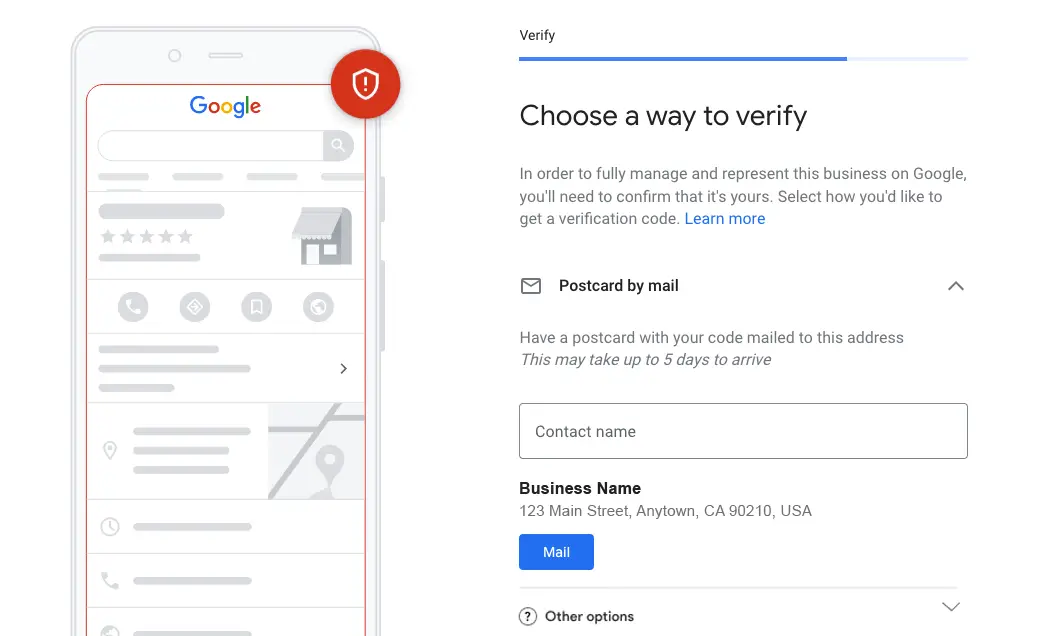 Each business will be given different options to verify its details depending on the company type and the categories it belongs to for selling products and services. The verification methods include:
Postcard
Phone or text
Email
Video recording
Live video call
Instant verification with Google Search Console
Verifying your company can be immediate or take up to seven business days on average as explained in this other guide on how long does Google my Business verification take. Once your business is verified, you'll get a notification.
5. Complete the Registration Process
After you've verified your business, the final step to register your company on Google is to customize your Profile with the following attributes, which you'll be presented with to complete your business listing's setup:
Turning messaging on or off to communicate with customers.
Adding a business description.
Posting business hours.
Uploading photos and videos.
Note: Any of these customizations can be skipped during registration and you can come back to them later when you're ready to update them on your Google Business Profile. This also applies to companies and shops that are added through Google Maps. See this related page on how to register your business on Google Maps for more details.
Is It Free to Register Your Business On Google?
It is free to register your business on Google and there is no cost to manage your profile on Google Search or Maps. Google encourages business owners to add and claim their profiles to connect with customers, post updates, list products and services, and accept online orders.
Now, one way to improve your Google Business Profile to attract more customers is to optimize it for SEO. You can check out this related guide on how to add keywords to Google My Business as well as this Google My Business Optimization Checklist for tips on increasing the rankings of your listing for relevant keywords in Google Search and Maps.
Also, if you ever need help from Google on setting up your listing, then check out this page on how to contact Google My Business for the available support options.
Register Your Business On Google Summary
I hope you enjoyed this guide on how to register a business on Google.
As you discovered, the process for how to register a company on Google includes a few steps to get the business listed on Google's search engine and Google Maps: signing in to your Google account, registering the Business Profile, verifying the location, and optimizing the listing for SEO. Do those things and you'll have your business registered in Google within a few minutes time.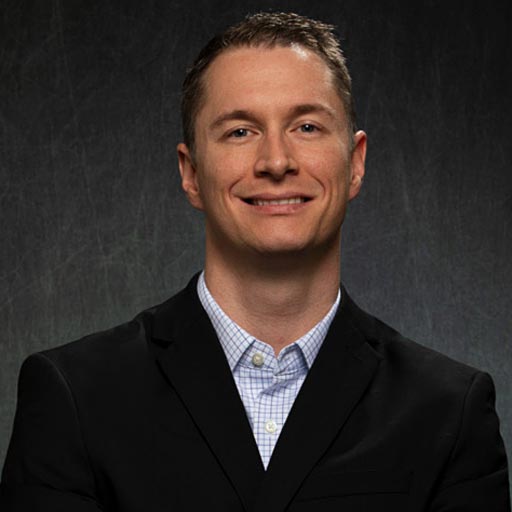 Stephen Hockman is an entrepreneur and founder of SEO Chatter. He specializes in search engine optimization and digital marketing and has been fascinated with SEO since 2005. His goal is to share the best tips and news about search engine marketing to help you get more website traffic.