This guide includes a list of image submission sites.
In total, you'll find 46 of the best image submission websites you can use for digital marketing to build quality backlinks for off-page search engine optimization (SEO) with photos, infographics, and artwork to drive more targeted website traffic to your business.
This page is divided into two sections: the first part includes the 25 top image submission sites based on Domain Authority, trust, and audience reach, and the second part lists 21 more free image sharing sites for SEO and digital marketing campaigns; making 46 websites in total on this image submission list.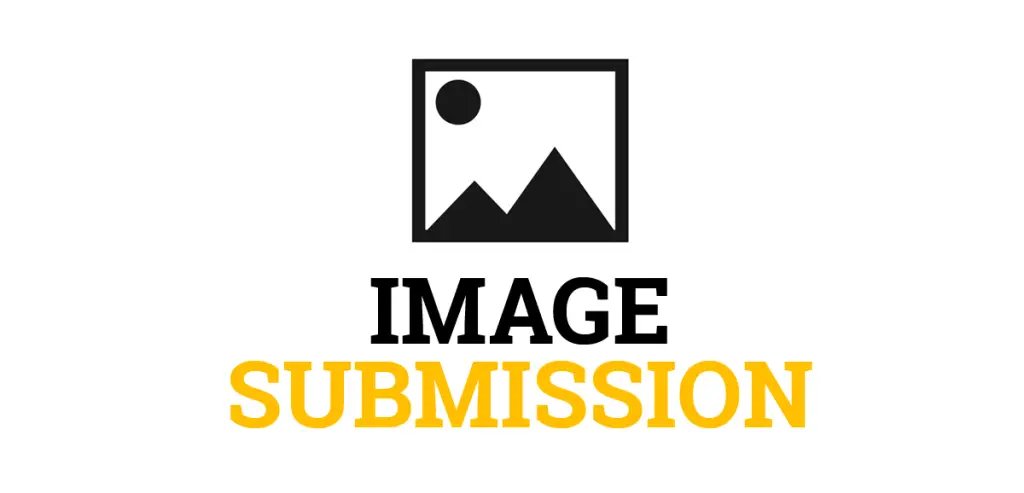 What Is Image Submission?
Image submission is the process of submitting your images to third-party sites to boost online visibility. Image submissions are a type of off-page SEO activity that builds backlinks and gets referral traffic to a website to help improve its ranking position in the search engine results pages (SERPs).
There are three main types of photo sharing sites you can use for SEO:
Dofollow Image Sharing Sites: These websites allow you to upload an infographic, photo, or artwork and add a hyperlink to the image to create a dofollow backlink to your site.
Image Hosting Sites: These websites let you upload an image and then add a backlink in its description to your site.
Copyright-Free Image Submission Sites: These websites are used to share your images publicly for others to use for free and often without attribution. You typically cannot add a hyperlink to the image or in the description; however, you can add a backlink to your website in your personal profile.
Top Image Submission Sites List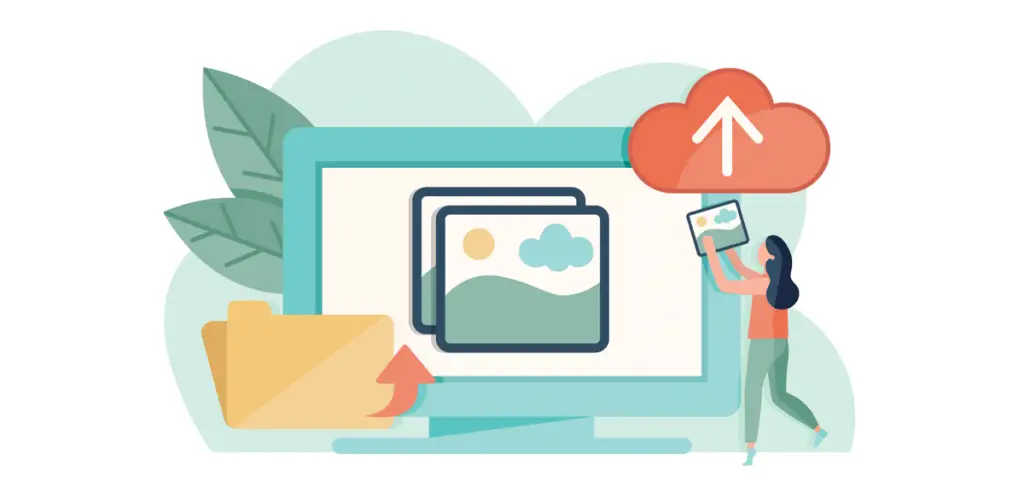 More Free Image Submission Sites
Here's a list of more free image submission sites you can use to add your infographics, photos, and images to third-party websites for off-page SEO to build backlinks and gain more traffic for your website:
pexels.com
freeimages.com
visualhunt.com
behance.net
revuwire.com
infographicplaza.com
dailyinfographic.com
visualattic.com
galleryr.org
slideshare.net
lkrllc.com
weheartit.com
tinypic.com
imageshack.com
photobucket.com
burst.shopify.com
foodiesfeed.com
freestocks.org
skitterphoto.com
lifeofpix.com
shutterfly.com (use the free image sharing site feature)
What Is the Best Image Submission Website?
The best image submission website is Flickr, followed by 500px and MorgueFile. These image submission websites have a high Domain Authority, established trust, and a large audience.
Below is a general overview of the top 10 image submission sites for SEO and link building purposes. If you want to learn more about the other 15 best image sharing sites for SEO listed in the table above, then scroll back up and click on those links. All-in-all there are 46 websites listed on this page for you to use for search engine optimization to generate higher rankings and more traffic for your website.
1. Flickr
Flickr is the top image submission sites on the Internet. It's free to use and has a high Domain Authority of 90 for SEO. The best way to use Flickr for photo sharing to get backlinks is to add a link to your website in each image description along with a request for photo credit to use the image for free. Many bloggers and website owners will comply with this request by citing your website with its links as the photo source.
2. 500px
500px is the next best image submission websites with a high Domain Authority. Similar to Flickr, you can add website backlinks in the image descriptions.
3. MorgueFile
Next up in our image submission site list is MorgueFile. It's a free photo archive you can sign up for, add your images, and use for SEO link building purposes.
4. Pinterest
Pinterest ranks high in every image sharing sites list because it's the classic social network for posting photos, infographics, and images of all types. Each image you upload to Pinterest includes a hyperlink back to a URL on your website. See these related guides on Pinterest backlinks for SEO and setting up a Pinterest SEO strategy.
5. Pixabay
Pixabay is one of the most popular free image submission sites for people who want to share their images with the world at no charge. It's also a good site to use for brand exposure while also putting a backlink to your website on your profile page. You can add pictures and vectors to this site.
6. Unsplash
Unsplash is next on our image submission list because it's very similar to Pixabay. However, Unsplash is primarily for adding pictures; not vector images. So keep that in mind when you're using this image sharing site.
7. Fotki
Fotki is one of the best image submission sites on the web that's easy to register for, upload photos to, and build backlinks to your website on your "About Me" page.
8. Exposure
Exposure is one of the most professional image sharing sites for SEO. It's a modern publishing platform for visual storytellers that has several paid subscription plans. You can use it to build your own image portfolio and link back to your website.
9. ImgBB
ImgBB is a free image hosting service and one of the most popular image submission sites for SEO.
10. Tumblr
Tumblr is a microblogging site that allows you to share photos and images while also adding backlinks to your site. See this related guide on microblogging sites to find out all of the top platforms you can use for micro blog marketing.
Now, if you want to build even more high quality backlinks to your site using other types of submission sites, then check out these other pages: article submission websites, blog submission websites, business listing websites, directory submission websites, forum submission websites, infographic submission websites, PDF submission websites, ping submission websites, PPT submission websites, profile submission sites, social bookmarking websites, video submission websites, and this list of the best advertising websites.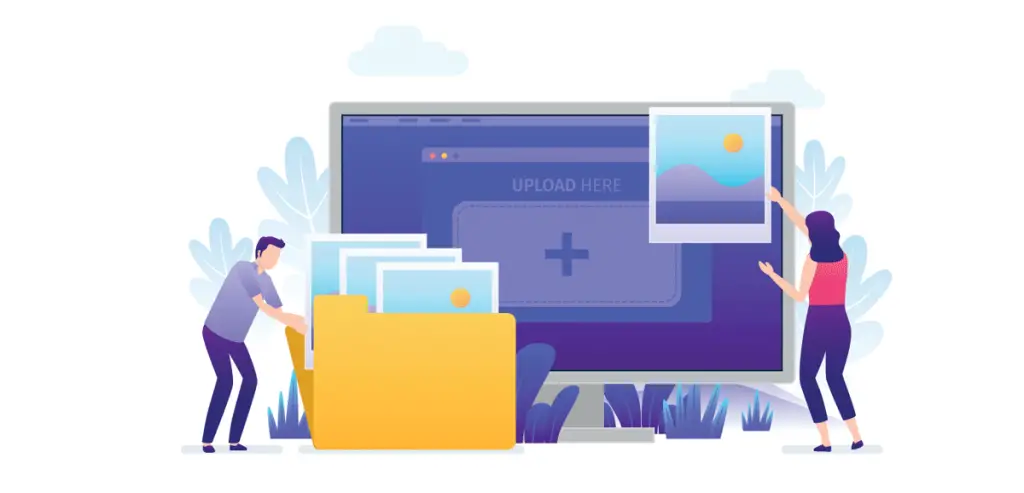 Image Submission Sites for SEO Summary
I hope you enjoyed this list of image submission sites.
As you discovered, there are many free image submission websites you can use for your business and several sites in particular are considered to be the top image sharing sites for SEO link building. Just pick and choose the websites you like best from this list (or use them all) to help improve the off-page SEO signals for your site through backlinks to get higher rankings and more targeted SEO traffic from search engines like Google, Yahoo, and Bing.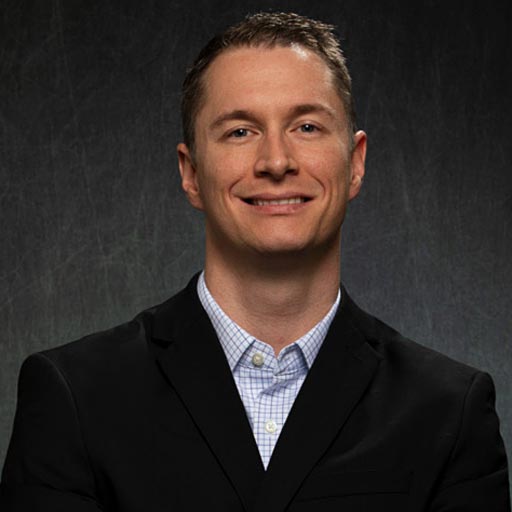 Stephen Hockman is an entrepreneur and founder of SEO Chatter. He specializes in search engine optimization and digital marketing and has been fascinated with SEO since 2005. His goal is to share the best tips and news about search engine marketing to help you get more website traffic.