This guide includes a list of infographic submission sites.
In total, you'll find 35 infographic submission websites you can use to build quality backlinks for off-page search engine optimization (SEO) and to drive more targeted website traffic to your data visualization designs.
This page is divided into two sections: the first part includes the top 25 infographic submission platforms based on Domain Authority and audience reach, and the second part lists 10 more free infographic submission sites you can use for your digital marketing and SEO campaigns; making 35 infographic sharing sites in total.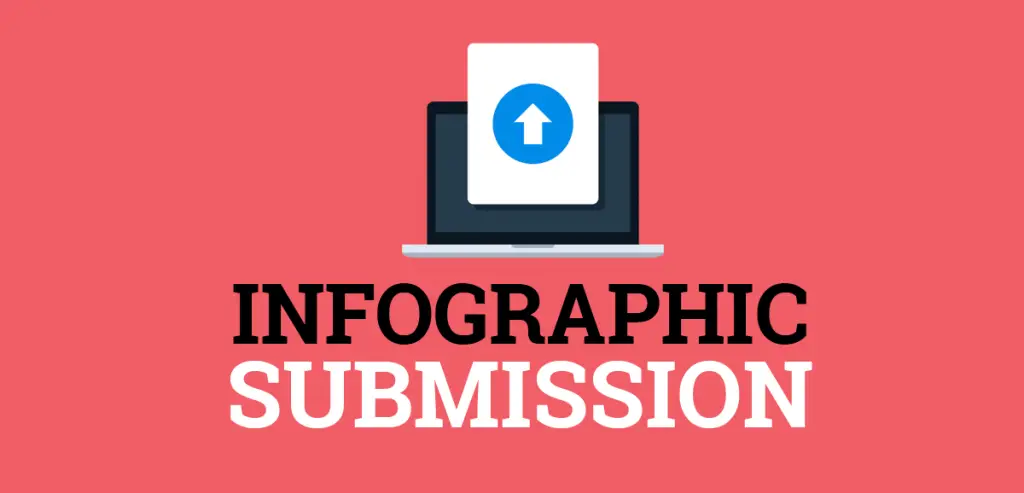 What Is Infographic Submission?
Infographic submission is the process of submitting your infographics to third-party sites to increase visibility and generate high-quality backlinks. Infographic submissions are a type of off-page SEO activity that can help improve your website's ranking position and brand visibility in the search engine results pages (SERPs).
Designing and submitting infographics to various websites is a good way to promote your business and increase the number of backlinks to your site. Other webmasters who want to publish your infographic on their website are instructed to cite your URL as the source on the infographic sharing sites. This means those websites get free content to share with their visitors while giving your site a backlink for credit as the creator.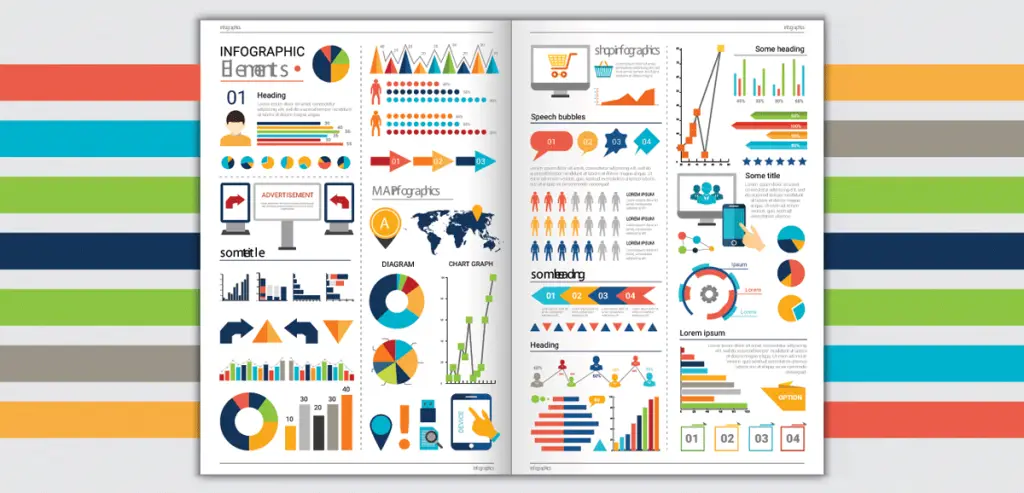 Top Infographic Submission Sites
More Free Infographic Submission Sites
Here's a list of more free infographic submission sites you can use to add your infographics to third-party websites for off-page SEO and to gain more brand awareness and traffic for your website.
infographiclabs.com
submitinfographics.com
infographicsarchive.com
loveinfographics.com
infographiclist.com
videoinfographic.com
ucollectinfographics.info
lkrllc.com
scribd.com
9gag.com
If you want tips on all the ways you can use infographics for SEO link building, then check out this other article on how to get backlinks from infographics. It mentions effective digital marketing strategies to build links with infographics in addition to using infographic sharing sites.
What Is the Best Infographic Submission Website?
The best infographic submission website is Visual.ly, followed by Reddit and Cool Infographics. These infographic submission websites have high Domain Authority and a large audience for sharing visual content.
Below is a general overview of the top 10 free infographic submission sites you can use to submit your infographic content. If you want to learn more about the other 15 best infographic sharing sites listed in the table above, then scroll back up and click on those links. All-in-all there are 35 websites listed on this page for you to use for link building for SEO, generating more traffic to your website, and increasing brand awareness.
1. Visual.ly
Visual.ly is the top infographic submission sites on the Internet that has a highly active community for sharing data visualization designs. With Visual.ly, you can create a portfolio of infographics that include backlink details in the description for how to properly cite your website as the source. There's also a source link in the sidebar that creates a fresh backlink from the platform. Plus, you can use your profile for link building by adding hyperlinks to your site's homepage and social media accounts.
2. Reddit Infographics
The next best infographic submission sites is Reddit which has a subreddit for infographics. Just keep in mind that there are certain rules you must follow to get your infographic accepted into this subreddit that are listed on the submission page. For example, don't be too self-promotional or promote a single company or product.
3. Cool Infographics
Cool Infographics is one of the most popular websites on this infographic submission sites list. Founded in 2007, this website highlights some of the best examples of data visualizations and infographics. It's a free, unpaid infographics gallery that can expose your content to the world.
4. Infographic Reviews
Infographic Reviews is the top infographic submission websites for getting your content rated and reviewed by others. The team will rate your infographic design on a scale between 0-5 and users can also submit a rating on the quality of your visual content. It's a good site for getting feedback about your infographics as well as building a high quality backlink for SEO on the site and encouraging other webmasters to embed the graphic on their sites while linking back to your domain.
5. Infographic Bee
Infographic Bee is one of the most simple to use free infographic submission sites online. The homepage of this site has a high Page Authority score which is good for passing internal PageRank for SEO to the backlink in your infographic's description. There are two ways to submit your infographics for inclusion on this site. The free option can take several weeks for approval and the paid option guarantees an express review within 2-4 days plus sharing your web page on Infographic Bee's social media channels for more visibility.
6. Daily Infographic
Daily Infographic features infographic designs and data visualizations to help you learn something new every day. The site offers both free and paid plans for infographic submission in SEO. Depending on the plan you choose, you'll either get a nofollow link or a dofollow backlink for your infographic web page. Social promotion and a listing on the homepage are also added benefits for higher-priced plans.
7. Infographic Journal
Next up on our infographic submission list is Infographic Journal. This site is a project by SearchRank, which is a digital marketing agency located in Arizona. It serves as an infographic archive that focuses on showcasing the best infographics on the Internet.
8. Infographics Showcase
Infographic Showcase is another infographic sharing sites that's dedicated to showcasing the best infographics and data visualization on the web. It has good Domain Authority, Page Authority, Citation Flow, and Trust Flow scores; however, submission is not free and does require a $50 payment.
9. Graphs.net
Graphs.net aims to provide the latest infographics on various topics. It has a high Domain Authority score of 50 and a Page Authority score of 53 for the homepage. Submission is not free though. Packages start at $25 and go up to $99 depending on the level of and quality of link building you require for your infographic and website. There are various options for nofollow links and dofollow backlinks to infographic source page URL and domain homepage.
10. Infographic Plaza
Infographic Plaza is another data visualization site to consider for SEO and brand awareness. What makes this site different from the other infographic sharing sites on this list is the addition of an infographic distribution service. Not only can you get your visual design added to Infographic Plaza's site, but it can also be manually submitted to other websites on the Internet for additional backlinks to improve your site's off-page search engine optimization.
Now, in addition to submitting your infographics to third-party sites, you can also build backlinks with other types of submission websites. Check out these blog submission websites, business listing websites, directory submission websites, forum submission websites, image submission websites, PDF submission websites, PPT submission websites, profile creation websites, social bookmarking websites, video submission websites, and free indexing sites for more digital marketing options.
Infographic Submission Sites Summary
I hope you enjoyed this list of infographic submission sites.
As you discovered, there are many free infographic websites you can use for your business and several sites in particular are considered to be the top infographic sharing sites for SEO link building. Just pick and choose the websites you like best from this list for infographic promotion (or use them all) to help improve the brand awareness for your data visualization content, control more SERP real estate, and get more targeted SEO traffic from search engines like Google, Yahoo, and Bing.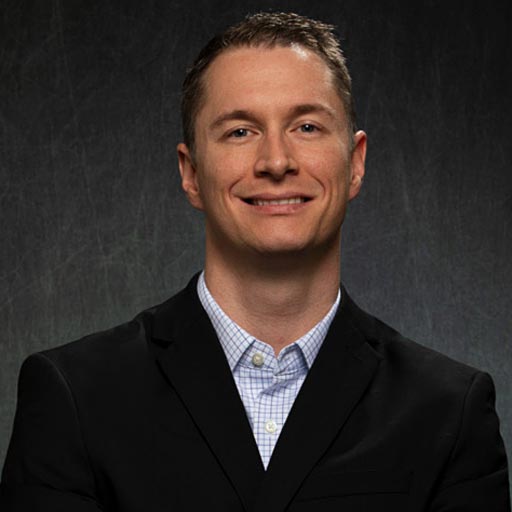 Stephen Hockman is an entrepreneur and founder of SEO Chatter. He specializes in search engine optimization and digital marketing and has been fascinated with SEO since 2005. His goal is to share the best tips and news about search engine marketing to help you get more website traffic.