This guide includes a list of PDF submission sites.
In total, you'll find 35 PDF submission websites you can use for digital marketing to build quality backlinks for off-page search engine optimization (SEO) with documents to drive more targeted website traffic to your business.
This page is divided into two sections: the first part includes the top 25 PDF submission sites based on high DA (Domain Authority), PA (PageRank), trust, and audience reach, and the second part lists 10 more free PDF sharing sites you can use for your digital marketing and SEO campaigns; making 35 websites in total on this PDF submission list.
What Is PDF Submission?
PDF submission is the process of submitting your PDF documents to third-party sites to boost online visibility. PDF submissions are a type of off-page SEO technique for getting backlinks and referral traffic to your website while also increasing exposure for your PDFs in the search engine index.
Top PDF Submission Sites
More Free PDF Submission Sites
Here's a list of more free PDF submission sites you can use to share your documents on third-party websites for off-page SEO to build backlinks and gain more traffic for your website:
gamefront.com
hightail.com
wetransfer.com
2shared.com
box.net
dropbox.com
onedrive.com
pinpdf.com
depositfiles.com
mediafire.com
What Is the Best PDF Submission Website?
The best image submission website is SlideShare, followed by Scribd and ISSUU. These image submission websites have a high Domain Authority, established trust, and a large audience.
Below is a general overview of the top 10 PDF submission sites for SEO and link building purposes. If you want to learn more about the other 15 best PDF sharing sites listed in the table above, then scroll back up and click on those links. All-in-all there are 35 websites listed on this page for you to use for search engine optimization to generate higher rankings and more traffic for your website.
1. SlideShare
SlideShare is the top PDF sharing sites online. You can use it to upload files privately or publicly; however, only public PDF documents will be indexed in search engines like Google, Yahoo, and Bing for users to find on the Internet and to pass PageRank value of SEO.
2. Scribd
Scribd is the next best submission websites you can use to share your content online. It is a vast digital library for all types of documents. A subscription is not required for Scribd to upload PDF files and many documents can also be read and shared without a subscription.
3. ISSUU
Next up on our PDF submission list is ISSUU which is one of the most popular document submission sites on the Internet. You can upload, enhance, convert, and share your PDF files quickly and easily while also turning them into magazine-style content for added appeal to generate high quality backlinks.
4. Google Drive
Google Drive is another platform you can use for PDF submission in SEO. With Google Drive, you can create a folder, make it public, and then upload your PDF files (also set to public permissions) that can be indexed in the search engine. Backlinks embedded in machine-readable PDF documents are also crawlable and can transfer PageRank value for SEO.
5. Calaméo
Calaméo is a free document publishing platform that creates interactive web publications in real-time. It's combination of features makes it one of the best free PDF submission sites you can use for increasing search engine visibility, rankings, and traffic for your website. Paid plans are also available if you want enhanced functionality with your account.
6. Smashwords
Smashwords is a  free ebook publishing and distribution platform that you can use to share your PDF files on the web for instant backlinks. It's also a good website to use for link building because qualified readers who find your content to be valuable may also link back to the PDF file on Smashwords or to the individual hyperlinks you include within the document.
7. 4Shared
4Shared is a free online file-sharing service that provides storage for all types of documents, including PDF files. Simply upload your content and wait for it to be crawled and indexed by Google.
8. Zoho
Zoho is a company that makes web-based business tools. And one area of its site called Zoho Docs which is accessible under WorkDrive that enables you to share and manage your PDF documents online. You can sign up for free and use this service for link building and getting your PDF files to index in major search engines like Google, Yahoo, and Bing for additional SERP visibility.
9. PingPDF
PingPDF is a site for submission site for PDFs that many people use for SEO. It's a simple site to use too. Just upload your keyword-optimized PDF file and wait for the backlinks to get crawled and indexed in the SERPs.
10. pCloud
pCloud is a personal cloud space where you can store all of your files and folders. It's especially useful for link building and brand awareness because the PDF documents can be indexed in the search engines. pCloud also has a unique feature where you can set an expiration date for your PDFs so they can be removed from search after a set date. pCloud offers free storage for Apple and Android users; however, desktop users will need to invest in a paid plan to use the service.
Optimizing a PDF Document for SEO
To get the most value out of PDF document sharing sites, you need to optimize your files for SEO. Below are some tips on how to create and upload a PDF file that maximizes search engine optimization.
Create a high-quality PDF file with expert-written content.
Write at least 500 words of content.
Include relevant keywords you want the PDF file to rank for in the search engines without keyword stuffing.
Include 1-3 hyperlinks with keyword-optimized anchor text to build contextual backlinks to your website.
Use ALT text for images in the PDF file.
Convert the PDF to machine readable text using software like Adobe Acrobat's OCR (Optical Character Recognition). Otherwise, the PDF file will look like an image and the text cannot be crawled and indexed for SEO purposes.
Write a keyword-optimized title for the PDF when sharing it on a PDF submission site.
Include relevant keyword tags on PDF submission websites that include this feature.
Share your PDF on as many PDF document submission sites as possible to help it get indexed in search engines like Google, Yahoo, and Bing.
If you want to check to see if your PDF file has been indexed in Google, then visit this other guide on how to search for PDF file on Google to learn how to use search operators to find the document in the search engine.
Now that you know how to optimize a PDF file for a document sharing site, you may also be interested in these related lists for building high quality backlinks using other types of submission websites, including article submission sites list, blog submission sites list, business directories list, directory submission sites list, forum submission sites list, image submission sites list, infographic submission sites list, PPT submission sites list, profile creation sites list, social bookmarking sites list, video submission sites list, and free indexing sites list.
PDF Submission Sites Summary
I hope you enjoyed this list of PDF submission sites.
As you discovered, there are many free PDF submission websites you can use for your business and several sites in particular are considered to be the top PDF sharing sites for SEO link building. Just pick and choose the websites you like best from this list (or use them all) to help improve the off-page SEO signals for your site through backlinks to get higher rankings and more targeted SEO traffic from search engines like Google, Yahoo, and Bing.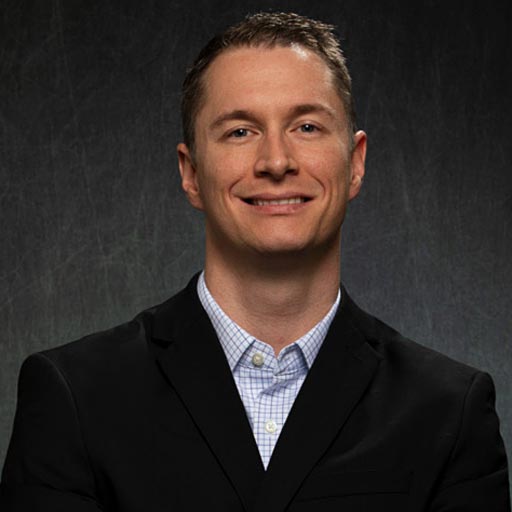 Stephen Hockman is an entrepreneur and founder of SEO Chatter. He specializes in search engine optimization and digital marketing and has been fascinated with SEO since 2005. His goal is to share the best tips and news about search engine marketing to help you get more website traffic.