In this guide, you'll learn how to write SEO friendly content.
As you'll discover below, the basic process for how to write SEO friendly blog posts and articles starts with keyword research and understanding user search intent, then uses a variety of methods to optimize the content for search engines like Google, Yahoo, and Bing.
By the end of this step-by-step guide, you'll know how to write an SEO friendly article that can rank higher in the search engine results pages (SERPs) for your target keywords. Consider this your ultimate list of tips and advice for writing better SEO writing.
How to Write SEO Friendly Content
1. Choose the Right SEO Keywords
The first step for how to write SEO friendly content is to choose the right SEO keywords to target for your blog posts and articles.
Picking target keywords to focus on is important because this guides the entire writing process and ensures you're writing content that users are actually searching for on Google, Yahoo, and Bing.
The best place to start is with a keyword research tool like KWFinder, Ubersuggest, or Google Keyword Planner. These tools can help you uncover good search terms to target for your content by using a "seed keyword" to generate relevant ideas. Then, based on SEO metrics like keyword competition and monthly search volume, you can choose the optimal search terms to target based on your website's Domain Authority and long-term content goals.
If you need help with this step, then you can check out my Keyword Accelerator Playbook to learn a proven process for finding the best—and easiest to rank—keywords that are perfect for your individual blog or website.
2. Identify User Search Intent
The next step in the writing process is to identify the user search intent for your target keywords.
A common mistake beginners make is not formatting their content in a way that matches user search intent. And when this happens, the article or blog is not SEO friendly enough for the search engine algorithms to rank it high in the search engines for the target keywords.
There are three common types of user search intent:
Informational Intent: The user wants to get specific information about a topic or have their questions answered.
Transactional: The user wants to make an online purchase or read reviews before buying something.
Navigational: The user is looking for a particular website, brand, product, or service and wants to go directly to that web page.
Based on the user search intent, search engines like Google will display different types of content in the search engine results pages (SERPs). For example, the article you're reading right now has informational intent. And the keyword you typed into Google to find it most likely started with "how to". If you scan the SERPs, you'll notice that all of the top-ranking articles (including this one) are informational-based with step-by-step instructions or tips on how to write content that is SEO friendly. It's long-form text with very few images and no direct product links.
Now, compare that to a transactional keyword phrase such as "best SEO books to buy". The SERP results look much different and the ranking blog posts and articles are formatted as list-style content with multiple book recommendations, individual book reviews, book cover images, and links to purchase the SEO books.
As you can see, each keyword Google ranks content that is SEO friendly which also matches the format and structure its algorithm has determined is the best match for the user search intent. Therefore, you need to make sure your articles and blog posts do the same.
To do that, just do a quick search on Google to find out what type of content it's favoring for your target keyword. Then make something similar.
3. Create An SEO Friendly Content Structure
The next step for how to write SEO friendly blog posts is to create a good content structure for your articles.
After going through step 2 above, you'll already know the basic format for how your content should be structured based on the user search intent. However, there are a few key elements you need to pay attention to in order to make your content the friendliest it can be for the search engine crawlers.
Essentially, you want your SEO content to have three sections:
Introduction
Main body content
Summary
Additionally, you want to structure the outline properly with the following HTML subheading tags:
H2: Use this subheading to break up the main ideas in your content.
H3: Use this subheading to add sub-points under your H2 tags.
H4: Use this subheading to add sub-points under your H3 tags.
H5: Use this subheading to add sub-points under your H4 tags.
H6: Use this subheading to add sub-points under your H5 tags.
If you look at the outline of this blog post, you'll see that it follows this SEO friendly structure. After the introduction, there's a main H2 subheading that's followed by 15 H3 subheadings that explain the sub-points of the main topic. Next, there are additional H2 subheadings that answer related questions to the main topic of writing SEO friendly blog posts and articles. Finally, there's a summary paragraph.
This content doesn't include any H4 to H6 tags; however, your article could have those HTML elements if you find it's necessary to write sub-points under other sub-points. But just make sure you structure your content correctly with these subheadings based on the article topics and not as stylized elements. Otherwise, you could confuse the search engine crawlers as to what your article is really about and how it should be indexed in the SERPs.
4. Pick the Best Article Length
Once your article has the basic structure in place, the next step you should follow before actually writing the SEO content is to pick the best length for it.
In my other guide on choosing the best SEO word count minimum for your articles, I explain how blog posts should be at least 1,000 words to get indexed and ranked properly for their target keywords. Other types of content, like product overview pages, for example, can be much shorter and still rank high in the search engines.
Another article explains the ideal blog post length for SEO which is between 2,100 to 2,400 words.
You can check out those other blog posts for more details on this topic or just get a feel for how long your SEO content should be by analyzing the competitors in SERPs. It may be a 1,500-word article, 3,000-word blog post, or 5,000-word piece of content based on what Google's algorithm is preferring to show users in the SERPs for specific search queries.
5. Write the SEO Friendly Blog Post or Article
By this point, you know how to prepare yourself for how to write SEO friendly article based on keyword selection, matching user search intent, creating a good content structure, and picking the right article length.
Now, you just need to write the blog post or article.
Go through and fill out each section of your content outline without worrying about inserting your SEO keywords. Write for humans first, then optimize the content for the search engine crawlers as explained in the next step.
6. Add SEO Keywords to the Content
With your first draft complete, the next step is to add your SEO keywords to the content.
Go back through your article or blog post and look for areas where you can add your target keywords in a natural way. Don't just force them into random sentences.
As explained in this other post on how to put keywords in an article, you want to put the exact match keyword phrase for each search term you're targeting in these areas:
Introduction
Main body content
Headings
Summary
However, you don't want to overoptimize your on-page SEO, otherwise, Google, Yahoo, or Bing may devalue your rankings. So make sure to follow the guidelines in that linked post for the best practices for on-page SEO.
7. Optimize for Featured Snippets
After you've gone back through and included your SEO keywords in the article, the next step for writing SEO friendly content is to find sections you can optimize for Google's Featured Snippets.
Featured Snippets are highlighted excerpts from indexed content that appears at the top of Google's search results pages and is known as "Position 0". These Featured Snippets provide users with a quick answer to their search query and can drive a lot of quality traffic to your website.
There are four common formats for Featured Snippets:
Paragraphs: This is a 45 to 50-word snippet that provides users with a brief definition or answer for the topic.
List: This is a bulleted or numbered list that shows the steps of a process or identifies items in a product list.
Table: This is a two or three-column table that helps users visualize data for different types of comparisons.
Video: If Google's algorithm determines that a video provides the best answer for a user's search query, then it will place a video in the Featured Snippet position (typically from YouTube).
To optimize your content for Featured Snippets, you should go back to Google and do a search for your target SEO keywords. This will show you what type of Featured Snippet is being displayed for that search query. Next, you'll want to add something similar to your blog posts and articles to help improve your chances of ranking your content in that position.
If you see a table, for example, include a table with similar data in your article with a relevant H2 tag above it. If you see a paragraph snippet, analyze the bolded words being used and try to write a better (and more SEO friendly) paragraph with a keyword-optimized H2 tag above it to hopefully grab that Featured Snippet spot.
8. Add SEO Friendly Images
At this point, you've completed the bulk of the writing process. Now, you need to go back through your article and add SEO friendly images to further improve the relevancy of the content for your target keywords.
Image optimization is not only great for on-page search engine optimization but it also helps your blog posts and articles get additional traffic from Google Image Search. The images you optimize for SEO can rank in the Image search engine to drive more qualified traffic to your website.
A good rule of thumb is to add one image for each keyword you're targeting in the content to make it the most friendly for SEO. For example, if you're targeting 3 keywords in a blog post, then make sure to have 3 images uploaded to the page.
As for the best practices for image optimization, follow these basic guidelines:
Use the keyword in the image filename.
Insert the keyword in the image ALT tag while also describing it accurately for screen readers.
Add the keyword to the image metadata if you have access to editing software like Photoshop or GIMP.
9. Add Relevant Internal Links
Another important step for writing SEO friendly blog posts and articles is to add internal links to other relevant articles.
By adding internal links like this, you're adding to the expertise, trust, and authority (E-A-T) factors that Google's algorithm takes into consideration when indexing and ranking content in the SERPs.
High-quality and trustworthy articles often have internal links that improve the user experience, which is a signal that Google can measure. These links also help improve the topical relevance of the page by connecting it to other related content. You can read more about this idea of creating a topic cluster content strategy here.
You can see that I've followed this same advice throughout this entire article by linking other relevant pages on the SEO Chatter website.
10. Add Authority Outbound Links
Another good tip for improving the SEO friendliness of your articles is to add authority outbound links throughout the content. This means linking out to high-quality sources that are relevant to the topics discussed on the page.
Reboot Online Marketing Ltd conducted an outbound linking experiment (twice) that revealed external links can help improve a web page's rankings. However, this 2016 article on Search Engine Roundtable indicates otherwise (i.e., John Mueller said links to specific websites are not a ranking factor).
But in this July 2019 Google Webmasters video, John Mueller said: "Linking to other websites is a great way to provide value to your users. Oftentimes, links help users to find out more, to check out your sources, and to better understand how your content is relevant to the questions that they have."
Now, regardless if linking out to other websites is a direct ranking factor or not, the fact is that user experience and the value provided to users is Google's top priority. Therefore, adding outbound links to highly relevant, and high-authority, websites is a great way to provide extra value to your visitors that can be rewarded with higher rankings for your blog posts and articles in the SERPs.
So just add these links naturally throughout the content without any specific number to aim for. As you can see in this section of the content, I linked out 3 times because it was necessary to back up my ideas with quality citations.
11. Make the Meta Tags SEO Friendly
Once you've followed all of the previous steps of this guide, and have your content written as SEO friendly as possible, the next thing you should do is optimize the meta tags. This includes the meta title tag and meta description for the article.
The meta title tag appears in Google's search engine results pages as the title for your indexed web page. The meta description shows up as the short summary of the content.
You'll need an SEO plugin like Yoast, RankMath, or All In One SEO if you're using the WordPress content management system to write optimized meta tags for your content because that feature is not available by default. After one of those plugins is installed, you can make adjustments to the meta title tag and meta description.
The basic strategy here is to include your main SEO keyword as close as possible to the start of your meta title tag and keep the total length of this text less than 60 characters. You also want to put your keyword in the meta description field and limit its length to 160 characters.
Now, Google may or may show your optimized meta description based on the search query the content is ranking for, but you don't need to worry about that. The SEO relevancy has already been established by inserting your keyword into that field.
As for the meta title tag, Google will more often than not deliver the customized SEO information you wrote as long as you follow the additional step for the H1 tag as mentioned next.
12. Optimize the H1 Page Title
If you're serious about writing SEO friendly articles, then you need to know how to optimize the H1 tag properly. You can read my complete guide on SEO H1 tag best practices or just follow this simple tip for your blog posts:
Copy your SEO friendly meta title tag into the H1 tag, which is typically your blog post or article title. That's it.
By using this strategy, you're practically forcing Google to use your meta title as is. Otherwise, the search engine may rewrite your meta title or swap it out with your H1 tag that may or may not be well-optimized for your target keywords.
13. Create An SEO Optimized URL
The URL structure of your blog posts and articles is also important for SEO. To optimize this HTML attribute to make it as friendly as possible for the search engines, all you need to do is put your main target keyword in the URL.
For example, the URL for the article "What Is SEO Content?" is simply /what-is-seo-content/. You can clearly see what the target keyword phrase is just by looking at the SEO optimized URL.
14. Review the Content
Before you click the publish button for your new article or blog post, you should do a final review of the content. Go back through and check to make sure you followed every step of this guide and put all of the best practices into place for SEO friendliness.
It's easy to miss things when you're writing a long article, but having every important component of a properly optimized piece of content can ensure your blog post has the best chance of ranking higher in the SERPs from start.
15. Publish the Blog Post or Article
The final step is to publish your content on the website. And once it's live, you can open up other relevant articles to add keyword-optimized internal links (mentioned in step 9) to help add topical relevance to your newly published blog post.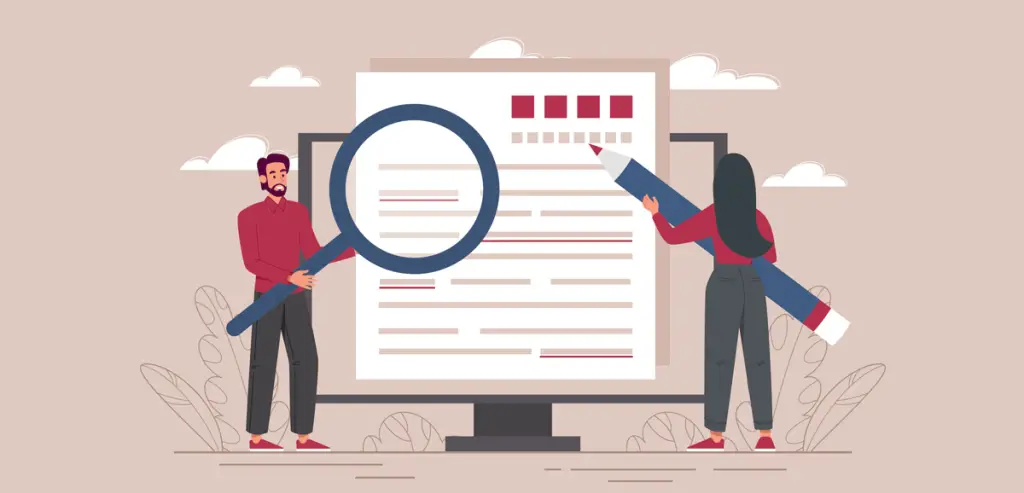 What Is An SEO Friendly Blog?
An SEO friendly blog is a blog that contains user-friendly blog posts that are optimized for SEO to help the content rank on the first page of search engines like Google. SEO friendly blog posts contain your target keywords but without keyword-stuffing.
What Is An SEO Friendly Article?
An SEO friendly article is a type of content that's written in a way that helps the search engines rank it high in the SERPs. Articles that are SEO friendly include target keywords on the page, match the search intent of the user, and contain high-quality content.
How Do I Know If My Article Is SEO Friendly?
You know an article is SEO friendly if it contains keywords that are relevant to the page's topic, is structured correctly to match user search intent, has keyword-optimized headings, and SEO friendly metadata. You can also check and verify the friendliness of an SEO article using a variety of tools.
SEO Friendly Blog Posts & Article Writing Tools
Below is a list of tools you can use to check, verify, and write SEO friendly blog posts, articles, and other types of content for your website.
Clearscope
Frase
Grammarly
Hemingway App
Page Optimizer Pro
Searchmetrics Content Experience
Semrush Writing Assistant
Surfer SEO Content Editor
Text Optimizer
WebSite Auditor Content Editor
Yoast Real-Time Content Analysis
Learn More About SEO Friendly Writing
The links below explain more about SEO friendly content to help you better optimize your articles and blog posts. Use these resources to expand your knowledge on the subject.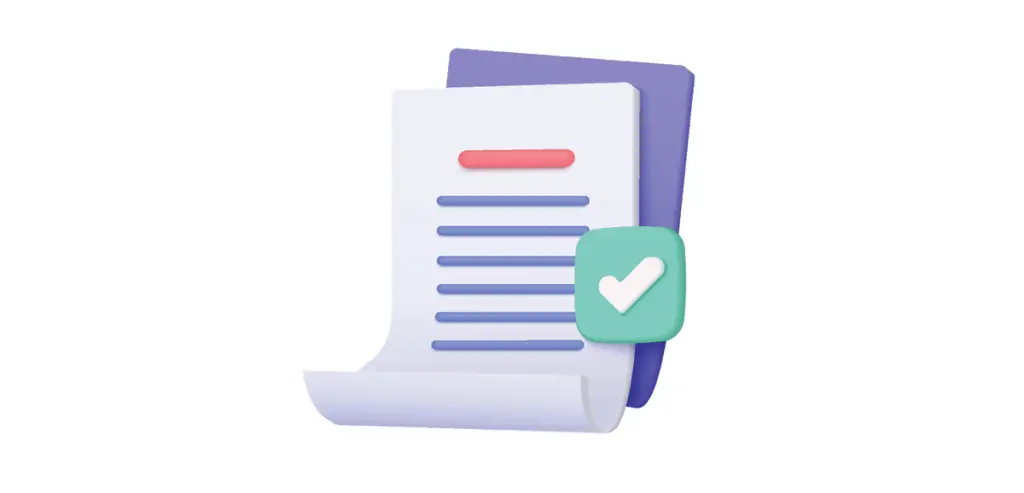 Writing SEO Friendly Content Summary
I hope you enjoyed this guide on how to write SEO friendly content.
As you discovered, the basic process for how to write SEO friendly blog posts and articles includes proper keyword research, followed by user intent analysis, then adding SEO keywords in the right locations throughout the content. The tips on this page explained how to write an SEO friendly article; however, there are also effective writing assistant tools you can use to check and verify your content is well-optimized for search engines like Google, Yahoo, and Bing.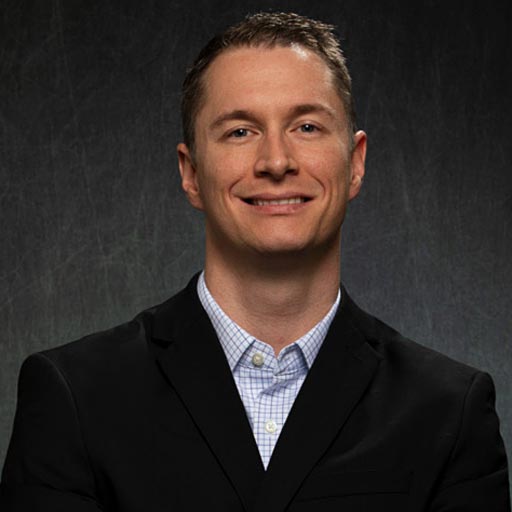 Stephen Hockman is an entrepreneur and founder of SEO Chatter. He specializes in search engine optimization and digital marketing and has been fascinated with SEO since 2005. His goal is to share the best tips and news about search engine marketing to help you get more website traffic.