In this article, we'll answer the question, "what is Domain Authority?"
Which is also known as DA in SEO (search engine optimization).
But we'll go beyond just the definition of what does Domain Authority mean. You'll also understand what is a good Domain Authority to achieve for your website as well the various metrics that affect the DA score.
Finally, you'll get a list of tips on how to improve your website's DA so you increase your domain rating score to get higher rankings in search engines like Google, Yahoo, and Bing.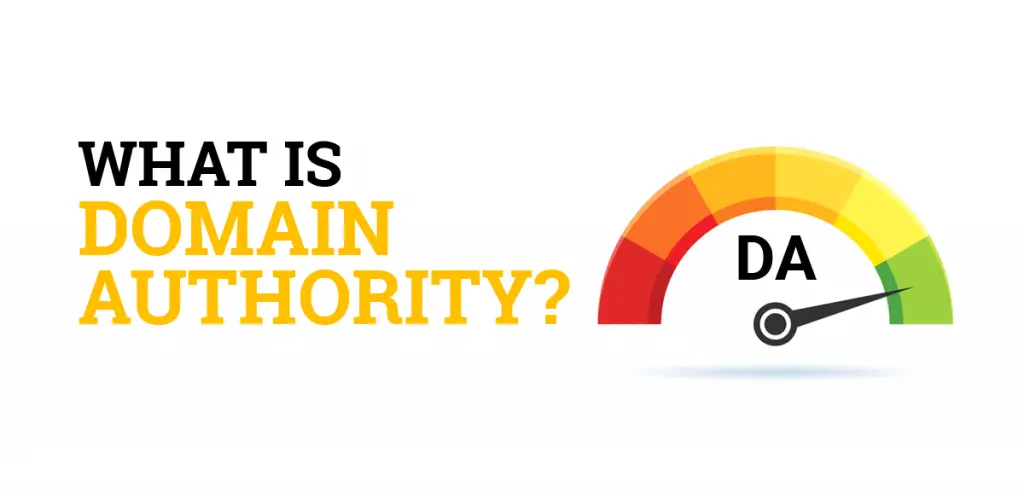 What Is Domain Authority?
Domain Authority is a search engine ranking score that estimates how well a website will rank in the search engine results pages (SERPs). Domain Authority (or DA) was developed by Moz and scores range from 1 to 100, with higher DA scores indicating a better possibility of ranking.
What Is Considered a High DA?
A high DA score is 60 and above on the Domain Authority scale. High DA scores correspond to a greater likelihood of a website ranking high in the search engine results pages for its target keywords.
Websites with the highest DA scores include Google, Facebook, Twitter, YouTube, Microsoft, WordPress, and Wikipedia. See this related guide with a list of high Domain Authority backlinks you can build for your website.
What Is a Good Domain Authority?
A good domain authority is between 50 to 60 on the DA scale. Good domain authority corresponds to a website ranking being able to compete in the search engine results pages for moderately competitive keywords.
Is DA Important for SEO?
Domain Authority is important for SEO because it closely represents the ranking capability of a website. Domain Authority is a widely accepted score for SEO experts and link builders in measuring a website's performance.
A high DA website typically ranks better than a low DA website with SEO. But keep in mind that DA is an SEO performance indicator by third-party software (Moz). DA is not a metric that Google uses to determine rankings in its algorithm.
DA in SEO alone has no direct effect on the SERPs. But if you take a closer look at high-ranking websites, you'll see that they have a great domain rating. Therefore, you should work to increase your website's Domain Authority and Page Authority (another Moz metric) because it will often help your content to rank higher on search engine result pages for your target keywords. (See this article: what are DA backlinks for more details.)
What Affects Domain Authority?
Domain Age
Domain age often has an impact on Domain Authority. If a domain were registered long ago, it would likely have more authority than competitors. However, it's not as simple as it sounds.
The domain has to be active to have any effect on DA. For example, a domain that was registered back in 2016 but had not been used until 2020 will develop age but not Domain Authority.
It's true that SEO experts and bloggers prefer to link to a website with a higher Domain score and age because it indicates a higher quality site. Often Domain Age serves to build the trust and credibility you need to earn relevant backlinks.
There's some correlation evidence that Domain Age is a ranking factor between DA and keyword rankings. But it may not be a useful metric compared to other Domain Authority measures. Using a long-term SEO strategy to increase DA rather than shortcuts is more effective. 
For example, buying old inactive domains won't help your website rank any faster. How long you have the domain registered also doesn't factor into Google ranking decisions. Instead, you want a domain with age that has also been active since registration and accumulating backlinks through referring domains.
Number of Referring Domains
Referring domains (or linking domains) are websites that link out to your website. Basically, these are domains or sites from which your website has at least one URL (or backlink).
After analyzing a billion pages on the Internet, Ahrefs discovered an interesting relationship between referring domains and SEO. A shocking 90.63% of content gets zero organic traffic from Google, many of which have no linking domains.
Therefore, the more referring domains your web pages have, the more search traffic your website will receive. In the long term, referring domains increase your website's DA.  
That's why you should focus on getting a good number of root domains linking to your website by following the latest SEO guidelines. Make sure to use a Domain Authority checker tool to have a clear idea about your current website authority and track how it changes over time as you accumulate more linking domains.
You can check how many referring domains you have with the following backlink analysis tools: Ahrefs, Semrush, or LinkMiner. And to increase the number of linking domains, you'll want to use sources like HARO, SourceBottle, Buzzstream, and other journalism services, as well as write relevant content, contribute to other sites, and, more importantly, tap into PR networks to increase your total links.
Total Number of Backlinks
More backlinks can level up your Domain Authority even if they come from the same referring domains. Therefore, you should focus on building large quantities of backlinks from high DA websites that have relevance to your own niche. If you have a good number of backlinks from credible websites, you too can have a higher score.
When it comes to accumulating backlinks, marketers often argue what is more important: backlink quality or quantity? The answer is high-quality backlinks make a much bigger difference in your backlink profile and rankings.
For example, when a high Domain Authority website links to your content, it can pull your site up the search results, even if you only get a single backlink. But when a low DA spam website does the same in large quantities, it can have zero effect and/or get your site penalized by Google. So you should remove harmful backlinks from your backlink profile and, at the same time, have high DA sites link out to your page to increase your Domain Authority.
How to Improve Domain Authority
Get More High Authority Links
High authority backlinks will get you one step closer to improving Domain Authority. A great way to develop greater page authority is to get links from high DA blogs, large publications, and relevant industry websites.
That's where HARO comes in with editorial links. Touted as the "Tinder" for getting links and resources, HARO is a goldmine for building white hat SEO backlinks from highly authoritative channels.
Another sure-fire way to rake in authoritative backlinks is to create high quality content with the help of SEO and content grading tools. Your goal here should be to create the best content possible on a topic so that more reputable sites link out to your web pages as a way to improve Domain Authority and attract traffic.
See these guides on how to get Wikipedia backlinks, how to get .gov backlinks, and how to get .edu backlinks for tips on building these types of powerful DA links.
Also, keep an eye on the weekly link roundup of the highest trending posts of your target keywords and niche. As the SEO specialist Rand Fishkin once said: "Links from your site encourage links to your site." So it pays off to mention other bloggers and influencers in your content and let them know about it to help with your link hunt.
You may also want to check out this guide on how to get high quality backlinks which includes a number of different ways to build good links during a link building campaign.
Get Fewer Spammy Links
As a part of your link-building strategy, you should identify and remove bad backlinks as early as possible because toxic links like this could be dragging down your rankings.
And if Google finds out that you're the one who created these spammy links as a way to manipulate PageRank, then you could get a manual action penalty. Or simply get a ranking demotion in the SERPs during an algorithm update.
Therefore, you should make it a quarterly habit to download the backlink profile of your website and analyze your spam score using an SEO tool like Moz. Once you identify the culprits, disavow the bad links directly from Google Search Console; better if you can contact the webmaster and ask them to remove the link themselves.
At the end of the day, it's good to avoid black hat SEO tactics. Reason number one: they never work in the long term, and reason number two: they lower a website's SEO ranking. 
Get More Traffic Driving Links
So, you've done the keyword research, got a few high authority links, and are all set to see your Domain Authority grow. But here's the thing, you forgot one of the most important bits about improving Domain Authority for beginners.
Attracting links that drive real traffic is more important than getting a bunch of useless URLs from other websites. Your goal should be to get both a high DA link and a mention that delivers traffic to your linked page.
So, how do you know that a particular link is better than the next? There's a simple method you can use to identify high authority links that can increase your page authority and send you qualified traffic.
Pay attention to the linking page's inbound and outbound links. If it has a lot of incoming links, then it will likely rank higher in the SERPS and give your backlink more exposure. But if there are a large number of outbound links on the page, then your link may have a lower chance of getting clicked on the drive traffic.
Ideally, you want a backlink on a URL that's on a high domain authority website with a high number of incoming links and a low number of outgoing links.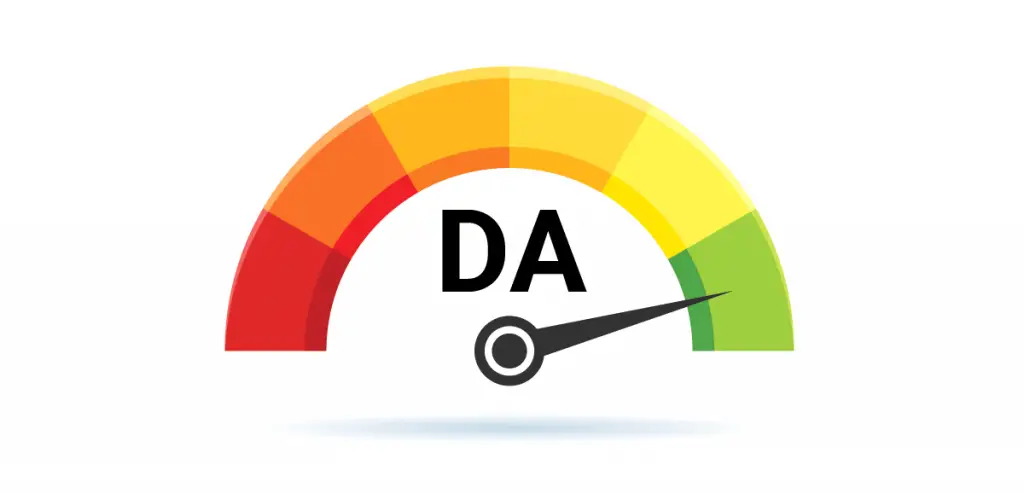 Domain Authority (DA) In SEO Summary
I hope you enjoyed this guide answering the question about what is Domain Authority.
As you discovered, Domain Authority means a score between 1 to 100 and it often correlates with how well a website will rank in the search engine results pages. Therefore, a high DA in SEO can improve the search engine visibility for an entire website. That's why it's important to work on getting a good Domain Authority for your site using the tips outlined above.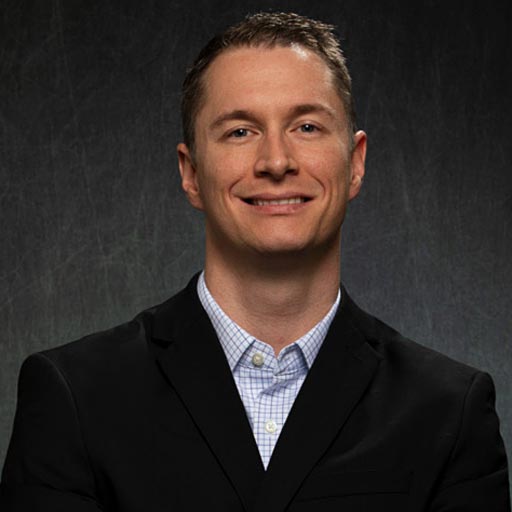 Stephen Hockman is an entrepreneur and founder of SEO Chatter. He specializes in search engine optimization and digital marketing and has been fascinated with SEO since 2005. His goal is to share the best tips and news about search engine marketing to help you get more website traffic.