In this article, we'll answer the question, "what is a backlink profile?"
But we'll also go beyond just the definition of a backlink profile.
You'll also learn what makes a good backlink versus a bad backlink as well as the steps for how to analyze a backlink profile to measure the quality of a website's links.
The goal here is to help you understand the fundamentals of backlinks analysis so you can get the most out of your link building and website auditing efforts.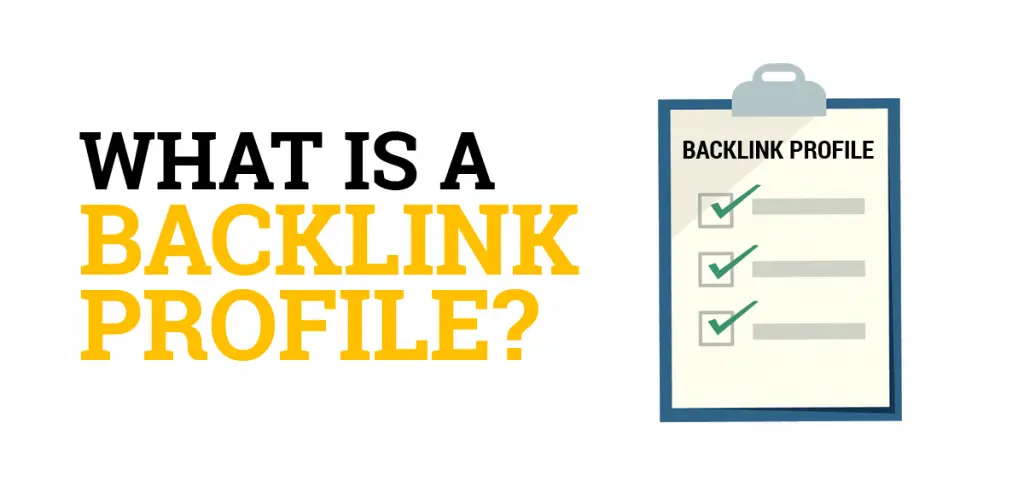 What Is a Backlink Profile?
A backlink profile is the collection of links from other websites that direct visitors to your site. Backlink profiles consist of both good and bad links that are based on the domain authority, relevance, type, and anchor text ratio for the backlinks.
What Is a Good Backlink Profile?
Many High Authority Backlinks
Keeping up with Google's ever-changing page ranking algorithms requires creating a natural backlink profile comprising high authority backlinks.
High authority backlinks improve off-page SEO metrics and pass higher PageRank value to the target website. Getting a backlink from websites that have high domain authority and trust can help convince the algorithm that your content is also authoritative and trustworthy.
Therefore, you should always try to increase the number of high PR backlinks to your site using a variety of methods for link building, including the tips outlined in this other guide on how to create high quality backlinks.
Good Relevant Backlinks
Relevance is also an indicator that a website has a good backlink profile.
An increase in backlinks from other relevant websites infers that your site possesses valuable, educational, and authoritative content worth ranking well on search engine results pages (SERPs)for your keyword phrases.
Google's ranking algorithms aim to deliver the best results for users by serving up the best URLs based on relevance backlinks, content quality, and on-page SEO. So getting adding backlinks to a website's profile from relevant subject matter can positively impact your Google rankings.
Variety of Link Types
A healthy backlink profile will contain a variety of link types, including dofollow links, nofollow links, editorial links, acknowledgments, badges, image links, etc. It will also have a mixture of high authority and low authority links.
It would be unnatural for a website to only have one type of backlink or only high domain authority backlinks in the profile. Therefore, a variety of link types indicates that the links were obtained through organic and natural means.
Good Backlink Anchor Text Ratio
Anchor text ratio refers to the distribution of anchor texts in the backlink profile. And a good anchor text ratio shows that quality link building has been done for the website.
A good backlink profile for the homepage consists of 80-95% branded, natural, or URL anchor text, 10% with the keyword phrase mixed with the anchor, and 5% exact match keywords in the backlink.
As for the inner pages of a website, a good ratio for anchor text includes 35-45% branded, natural, or URL anchor text, 50-60% with the keyword phrase mixed with the anchor, and up to 10% exact match keywords in the backlink.
No Link Spam Schemes
Backlinks are one of the most important off-page optimization signals for SEO and a profile that's devoid of too many toxic backlinks and other types of bad backlinks means the site is in a healthy state for search engine optimization.
Google's Spam Updates continue to remove low-value links from the profiles of ranking of websites to establish correct ranking positions for each URL in the SERPs. And having too many spammy backlinks can significantly undermine your SEO efforts.
What Is a Bad Backlink Profile?
Zero to Few High Authority Backlinks
A bad backlink profile will have zero to few high authority backlinks pointing to the website. Having so few links with high domain authority indicates that the site may not be a trusted resource yet.
You want to aim to get backlinks from high domain authority (DA) sites with a DA score between 50 to 100 to help improve your website's positions in the SERPs.
Mostly Backlinks from Non-Relevant Sites
Having too many irrelevant links in your backlink profile can work against your website and lower its Google rankings. Sites with a lot of non-relevant links can indicate that the backlinks were created for the sole purpose of manipulating PageRank for the target site.
Typically, sites that are relevant to each other or within the same niche will link to each other. But non-relevant sites often don't link to other non-relevant sites unless a link scheme is being put into place.
Not Much Variation In Link Types
A backlink profile that has too many of the same type of links can be bad for the website because it looks like the backlinks were created on purpose to improve PageRank.
A healthy backlink profile attracts a wide variety of link types, such as dofollow and nofollow links, naked URLs, branded anchors, and even unlinked mentions without a noticeable pattern in the links.
Bad Backlink Anchor Text Ratio
A bad backlink anchor text ratio can undermine your SEO campaign because indicates that you've used paid-link building strategies. And an unnatural anchor text ratio can handicap your search engine performance.
A common sign of a bad backlink profile is having too many exact match or partial match keyword anchors that lead to a web page that's trying to rank higher in the SERPs for those terms.
Obvious Link Spam Schemes
Any backlink profile that shows a large number of links that are intended to manipulate a site's rankings in Google search results is a red flag that a link spam scheme is being used. Examples of these types of schemes include excessive link exchanges, PBN backlinks, hidden links, doorway pages, site-wide footer links, etc.
How Do You Analyze a Backlink Profile?
Analyze the Number of Referring Domains
The first step for how to analyze a backlink profile is to check the number of referring domains for the website.
Using a backlink analysis tool like Ahrefs, Semrush, or LinkMiner, you can analyze the URLs that make up the incoming links. (Check out this other page for a list of free backlink checker tools you can use to get started.)
The total of unique referring domains is a better SEO metric than the link count (mentioned next) because multiple backlinks can come from the same domain. And each subsequent link tends to have a drop off in value for PageRank.
Check the Total Number of Backlinks
Even though there's no formula for determining the total number of backlinks your website needs to rank highly in the SERPs, a higher number of links does often indicate better search engine performance.
Therefore, analyzing the total number of backlinks from every referring domain is another good metric to track when auditing a backlink profile.
Inspect the Anchor Text Variation
Inspecting the anchor text variation will help you discover if any keyword phrase or term is being overused in the backlink anchor texts. Finding a high percentage of one or more anchor text may trigger Google to penalize your website for over-optimization, so you should work to diversify this ratio to a healthy state.
Analyze Backlink Velocity (Freshness)
Backlink velocity refers to the speed at which backlinks are added to your website over a specified duration. A steady increase in backlink velocity means the website is getting a good number of fresh links each month.
However, a big spike in backlinks is not always a bad sign. Sometimes a website experiences a large surge of incoming links when an article goes viral, the business gets media attention, or some other event occurs that increases link velocity in a short period of time.
Check Backlink Quality
The domain authority and page authority scores for a website indicate a backlink's quality. Therefore, you should analyze the backlink profile to check the quality of the incoming links.
Keep in mind that assessing backlink quality also involves analyzing the link's relevance, type, and anchor text. If too many low quality backlinks are discovered during a backlink audit, it could be the root cause for a low SERP presence and you should work to remove them from the backlink profile.
Backlink Profile Summary
I hope you enjoyed this guide answering the question about what is a backlink profile.
As you discovered, a backlink profile consists of all links pointing to a domain, and a good profile will include quality backlinks from high authority sites that are relevant as well as a good mix of link types and anchor text that is not over-optimized in an unnatural way for SEO.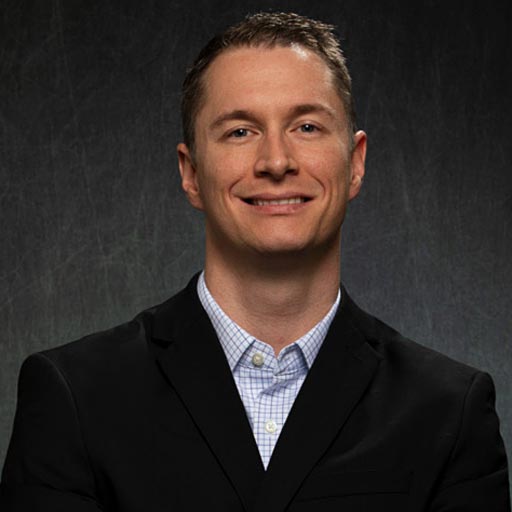 Stephen Hockman is an entrepreneur and founder of SEO Chatter. He specializes in search engine optimization and digital marketing and has been fascinated with SEO since 2005. His goal is to share the best tips and news about search engine marketing to help you get more website traffic.