In this article, we'll answer the question, "what are bad backlinks?"
In addition to the definition of bad backlinks, we'll also cover the most common types of bad backlinks in search engine optimization (SEO) and tips on how to remove them from your website's link profile.
This short, yet informative guide, will help you understand the basics of bad links in SEO so you can work to eliminate them from your site to improve rankings and traffic in search engines like Google, Yahoo, and Bing.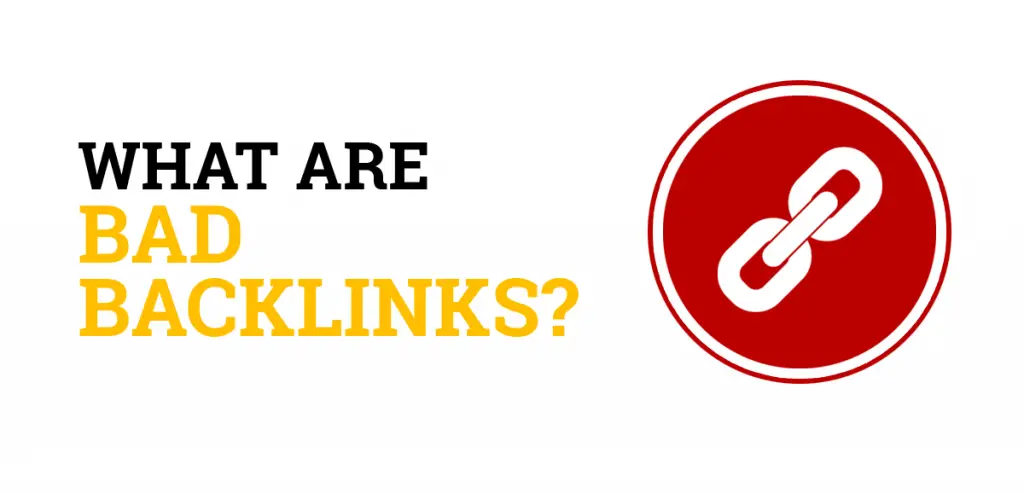 What Are Bad Backlinks?
Bad backlinks are links that come from a not-so-trusted website and having too many bad backlinks can harm your rankings in the search engines. If the algorithm detects that you have resorted to unnatural or suspicious means to acquire those links, then your site can be penalized or deindexed.
Types of Bad Backlinks
Links from low quality directories or forums.
Links from spun content published on other websites.
Links created through link exchanges.
Links created through 301 redirects can be labeled as bad toxic links.
Links in high quantites with exact match keyword anchor text.
Links inside blog comments with keyword-rich anchor text.
Links from websites that are not in Google's index.
Links from other sites you create for the sole purpose of creating backlinks.
Links from bad quality content posted on other websites.
Links from web pages with no topical relevance to the linked page.
Links in the site-wide footers or sidebars of other sites.
Links that were purchased but not labeled as sponsored or a nofollow link.
Links created through link wheels (site A links to site B that links to site C, etc.)
Links hidden in the text, HTML code, or images are a sneaky form of bad link spamming.
Finding Bad Backlinks
There are two primary ways for finding bad backlinks:
Google Search Console: This is a manual and free process. Go to the "Links Report" section and then click on the "Top Linking Sites" box to pull up a full report of the websites linking to your property. Then, inspect each site one-by-one to see if it looks like a bad link or not.
SEO Backlink Audit Tool: This is an automatic process that requries payment for a software like Ahrefs, Moz, or Semrush. Each of these SEO tools has a feature that flags links that fit their metrics as a bad backlinks that you may want to get rid of.
Removing Bad Backlinks from Your Website
There are five steps for removing bad backlinks from your website's link profile.
Find all of the bad backlink sources
Make a list of the links to remove
Send a link removal request to webmasters
Submit a disavow file to Google
Monitor the removal requests
See the complete guide for how to remove bad backlinks to learn more about each step so you can clean up any bad backlinks pointing to your site.
Bad Backlinks Summary
I hope you enjoyed this guide answering the question about what are bad backlinks.
As you discovered, bad links come in various types and are typically any backlink you've purchased or acquired through unnatural means to manipulate the search engine rankings for a website.
If you've created bad backlinks for SEO purposes or discovered a large number of poor-quality links in your website's backlink profile, then you should try to remove them to protect the integrity of your site.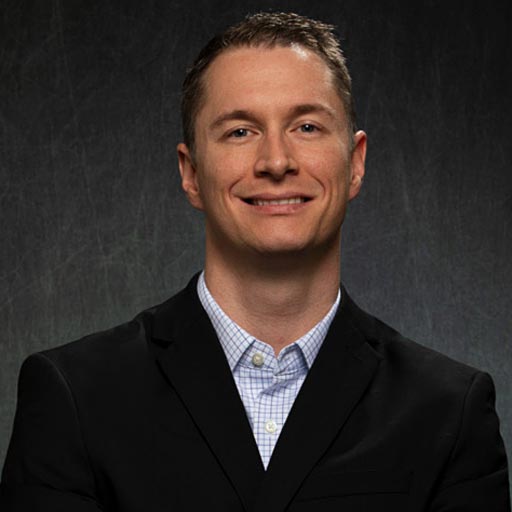 Stephen Hockman is an entrepreneur and founder of SEO Chatter. He specializes in search engine optimization and digital marketing and has been fascinated with SEO since 2005. His goal is to share the best tips and news about search engine marketing to help you get more website traffic.