In this article, you'll learn how to remove bad backlinks from a website.
As you'll discover below, there are only 5 steps you need to take for how to remove toxic backlinks from Google that are marked as spam or low quality.
The steps outlined in this tutorial can help you get rid of bad backlinks that may be harming your search engine optimization (SEO) performance which you didn't create as well cleaning up a bad link profile from purchased links that led to a manual action penalty from Google.
Consider this your ultimate guide for how to remove spam backlinks and unnatural links to help increase your website rankings and traffic as fast as possible.
What Is A Bad Backlink?
Bad backlinks are links that search engines consider to be poor quality, toxic, or spam and lower your appearance in search engine results. A large number of bad backlinks can lower Google's opinion of your site and weaken your website's SEO performance.
As explained in this article on what are toxic backlinks, a bad backlink display signs of low quality or spam, including:
Links from sites that only exist to link out to other sites for SEO purposes.
Links from poor quality content.
Links from web pages that are not topically relevant to the target site or page.
Links from low quality directories or forums.
Links from spun content on other websites.
Links created through link exchanges.
Links in high quantites with exact match keyword anchor text.
Links inside blog comments with keyword-rich anchor text.

Links from websites that are not in Google's index.

Links in the footers or sidebars of other sites.

Links that were purchased but not labeled as sponsored

or nofollow backlink are classic forms of link spam.
How to Remove Bad Backlinks (Toxic & Spam)
1. Find Your Bad, Toxic & Spam Backlinks
The first step for how to remove bad backlinks is to identify the bad links pointing to your website.
You can do this in two ways:
Manually with Google Search Console by going to the "Links Report" and clicking on the "Top Linking Sites" section to inspect each website that makes up your backlink profile.
Automatically using an SEO auditing tool like Ahrefs, Moz, or Semrush. Each of these tools has a feature that flags links that fit their metrics as a toxic backlink.
Note: Here's a full list of free backlink analysis tools you can use for this process.
2. Make a List of Bad Backlinks to Remove
The next step how to remove toxic backlinks that could be harming your site's search engine rankings is to make a list of all of the links that look bad or spammy.
You can keep track of this list in an Excel file or Google Sheet or use the tagging and tracking features available in the various SEO auditing tools.
3. Send a Bad Backlink Removal Request Email
Before you do anything else, Google recommends that you remove as many spammy or low-quality links from the web as possible by contacting the website owners and/or taking them down from properties you control.
In many cases, you won't be able to find the contact information of the person who has access to the bad backlink because these types of sites use fake personas and/or incorrect email addresses.
However, you still need to perform this action and document that you've tried to contact the site owner for the backlink removal. This record is important if you've reived a manual action penalty from Google in Search Console.
4. Submit a Disavow File to Google for Toxic & Spam Backlinks
The next step for how to remove spam backlinks is to use Google's Disavow Tool.
This advanced tool allows you to identify URLs of the questionable pages or domains that are linking to your site so Google's search engine crawlers will ignore them and not count them against your website's reputation.
Google only recommends you disavow bad backlinks if the following two statements are true:
You have a considerable number of spammy, artificial, or low-quality links pointing to your site.
AND, The links have caused a manual action, or likely will cause a manual action, on your site.
If your backlinks fall into those two categories, then the steps below are what you should follow for how to remove bad backlinks from your link profile:
Assemble your list of pages or domains to disavow in a text file that you will upload to Google.
Specify one URL or domain to disavow per line. You cannot disavow an entire subpath, such as example.com/en/.
To disavow a domain (or subdomain) prefix it with "domain:", for example: domain:example.com.
The file must be a text file encoded in UTF-8 or 7-bit ASCII.
The file name must end in .txt.
Go to the disavow links tool page.
Select the correct website property from the property list.
Click the button to upload your list.
Choose the disavow file from your local computer as directed.
Example Disavow File for Bad Backlinks:
# One domain to disavow
domain:example.com

# Two pages to disavow
https://example.com/pagename/toxic-comment.html
https://example.com/blog/spam-link.html
Note: If you used the Links Report in Google Search Console to find the spam backlinks for your website, then you can download the data from that report to use for your disavow file by clicking on the export button. Just make sure to remove any URLs from the downloaded file that you don't want to disavow as bad, toxic, or spammy. Otherwise, you could lose valuable PageRank for SEO that those backlinks are transferring to your site.
5. Monitor Your Backlink Removal Requests
The last step of toxic backlink removal is to monitor any responses you receive from the website owners and document those emails if you're sending a reconsideration request to Google for a manual action penalty.
Having a record of the bad backlinks and email exchanges is important because you can attach that information to your reconsideration letter. Google wants to see all of the steps you took to fix your bad and spam backlinks, including the back-and-forth emails and submission of the disavow file.
However, keep in mind that you will not receive any correspondence from Google about the status of your disavow file submission and it can take a few days to process and up to 2-3 months for you to start seeing results for the ranking of your website in the search engine.
If the links you disavowed get removed from your site's backlink profile, then you should see a positive increase in organic keyword rankings and traffic to indicate that the file has been processed by Google's algorithm.
How Do I Check for Spam Backlinks?
To check for spam backlinks you need to look at the anchor text of the links pointing to your website and the source of those backlinks. You can check for spam backlinks in the Link Reports section of Google Search Console or use a backlink auditing tool.
As explained previously in this guide, if you're using Google Search console to find and remove spam backlinks, then navigate to the Top Linking Sites section of this tool to see a list of your website's referring domains. Here, you can scan for bad and toxic backlinks that may be coming into your site and negatively affecting its search engine optimization performance.
Should I Remove Toxic or Spammy Backlinks?
You should remove toxic and spammy backlinks if you're seeing a negative impact on your website's search engine rankings or if you received a manual penalty in Google Search Console. Removing bad, toxic, and spammy backlinks can help to lift a manual or algorithmic penalty on your site.
If you work with an SEO agency, you may find that they'll work to remove your bad backlinks on a quarterly, or semi-annual basis using Google's Disavow Tool. By monitoring and checking your backlink profile on a continuous basis, and updating the disavow file, you can ensure that your link profile stays clean from the negative effects of bad backlinks.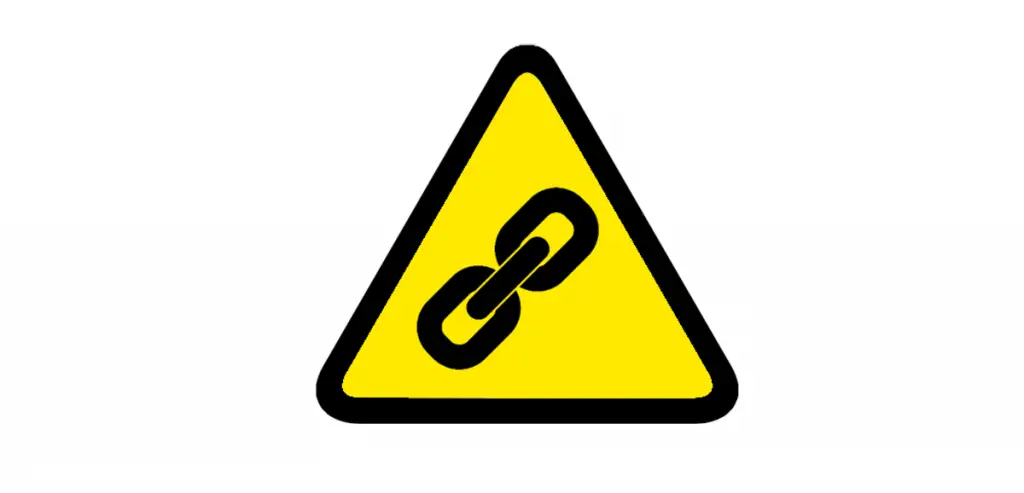 Remove Bad Backlinks That Are Toxic & Spam Summary
I hope you enjoyed this guide on how to remove bad backlinks.
As you discovered, there are only five steps you need to take to remove toxic backlinks from your link profile and to get rid of bad backlinks that could be harming your website's reputation.
You also learned how to remove spam backlinks using Google's Disavow Tool, which is an essential tool for every SEO and site owner who's dedicated to having a clean backlink profile for their website.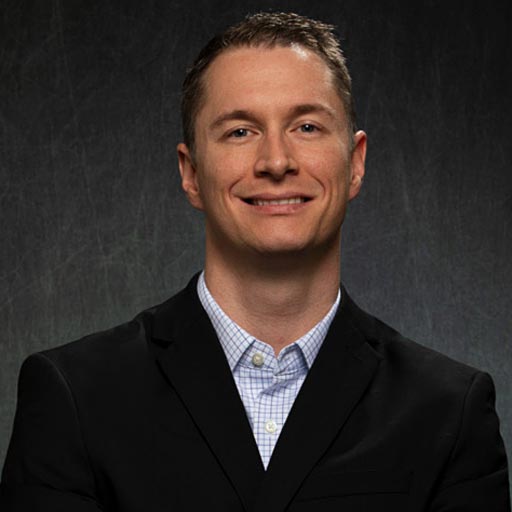 Stephen Hockman is an entrepreneur and founder of SEO Chatter. He specializes in search engine optimization and digital marketing and has been fascinated with SEO since 2005. His goal is to share the best tips and news about search engine marketing to help you get more website traffic.