This guide includes a list of high Domain Authority backlinks you can get for your website.
In total, you'll find 90 high DA backlinks you can use to build quality backlinks for off-page search engine optimization (SEO) to help improve your website rankings and drive more targeted traffic to your business.
This page is divided into two sections: the first part includes the top 30 high DA backlinks list based on Domain Authority, link type, and audience reach, and the second part includes 60 more free high authority backlinks you can create for your digital marketing and SEO campaigns; making 90 websites in total.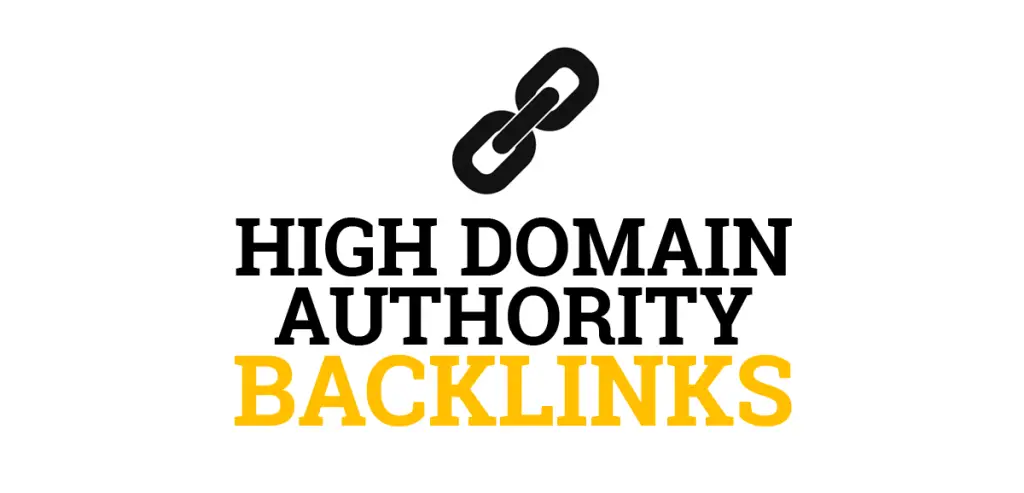 What Are High Domain Authority Backlinks?
High Domain Authority backlinks are links from a website with a Domain Authority (DA) score of 60 and above. High DA backlinks come from trusted sources of information based on the quality of the backlink profile of the linking sites.
High DA backlinks are the most beneficial for SEO when the linking page on the domain also has a high Page Authority (PA). Both DA and PA are widely accepted scores created by Moz that SEO experts and link builders use to measure a website's quality. You can learn more about what are DA backlinks here.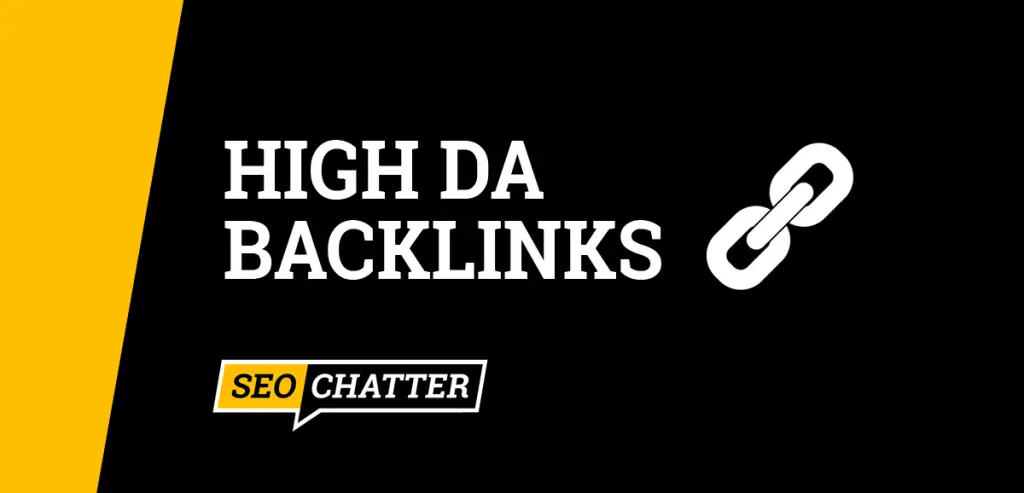 Top High DA Backlinks List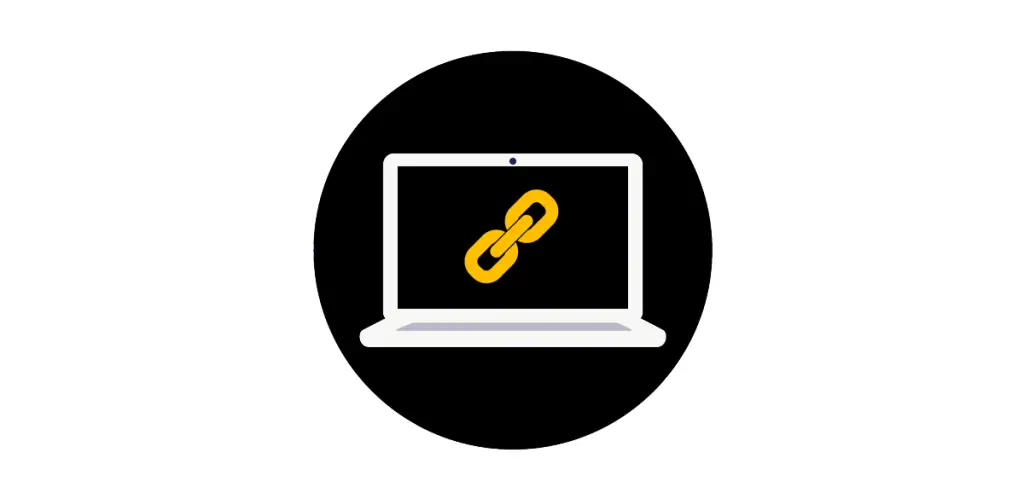 More Free High DA Backlinks
Here's a list of more high Domain Authority websites you can use to create free high DA backlinks for off-page SEO.
Article Backlinks
articlebiz.com
dzone.com
myarticles.io
articlesfactory.com
sooperarticlces.com
See more article submission sites.
Blog Backlinks
bloggingfusion.com
blogs-collection.com
indiblogger.in
blogtopsites.com
blog.giganticlist.com
See more blog submission sites.
Business Listing Backlinks
offers.hubspot.com/solutions-directory-listing
business.yelp.com
local.com
foursquare.com/city-guide
bbb.org/get-listed
See more business listing sites.
Directory Backlinks
brownbook.net
ezlocal.com
tupalo.com
chamberofcommerce.com
freeadstime.org
See more directory backlink sites.
Forum Backlinks
siteownersforums.com
filesharingtalk.com/forum.php
forums.seochat.com
cheftalk.com/forums
forum.deviantart.com
See more forum backlink sites.
Image Backlinks
unsplash.com
fotki.com
exposure.co
imgbb.com
youpic.com
See more image backlink sites.
Infographic Backlinks
visual.ly
coolinfographics.com
infographicreviews.com
infographicbee.com
dailyinfographic.com
See more infographic backlink sites.
PDF Backlinks
scribd.com
issuu.com
calameo.com
smashwords.com
4shared.com
See more PDF backlink sites.
Ping Backlinks
pingomatic.com
feedburner.google.com/fb/a/ping
pingler.com
pingmylinks.com
totalping.com
See more ping backlink sites.
PPT Backlinks
speakerdeck.com
diigo.com
docdroid.net
flowvella.com
yudu.com
See more PPT backlink sites.
Profile Backlinks
linktr.ee
goodreads.com
myarticles.io
community.growthhackers.com
behance.net
See more profile backlink sites.
Video Backlinks
youtube.com
vimeo.com
dailymotion.com
twitch.tv
veoh.com
See more video backlink sites.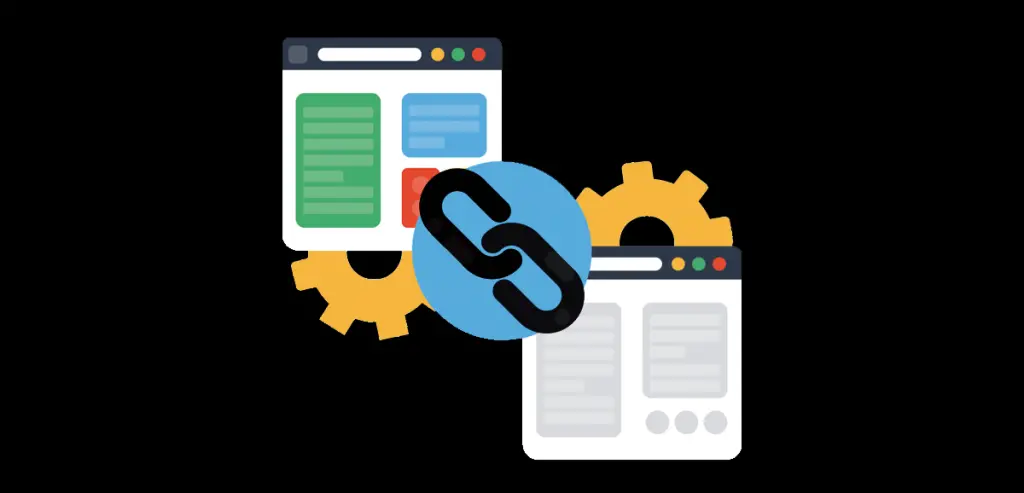 What Is the Best High DA Backlink Website?
The best high DA backlink website is Google Sites, followed by Microsoft Sway and Flickr. These high DA backlink websites have instant approval and dofollow links for SEO.
Below is a general overview of the top 10 free high authority backlink sites you can use for link building. If you want to learn more about the other 20 best high Domain Authority websites for backlinks listed in the table above, then scroll back up and click on those links. All-in-all there are 90 websites listed on this page for you to use for off-site SEO and generating more traffic to your website from trusted sources.
1. Google Sites
Google Sites is the top site for high Domain Authority backlinks for any website. It has a DA score of 99. You can use it for free to build a separate branded site for your business as well as syndicate your content for link building purposes. With a Google Site, you control every aspect of the website and backlinks are dofollow links to pass the most PageRank value for SEO. (Also, see this related guide that teaches you how to do good SEO for Google Sites.)
2. Microsoft Sway
Microsoft Sway is the next best website you can use to build free high authority backlinks. You can create a new Sway file and embed hyperlinks in the presentation that become dofollow backlinks on a site with a DA of 93 that are crawlable by search engine spiders for SEO.
3. Flickr
Next up in this high DA backlinks list is Flickr, which is the top image submission site on the Internet. It's free to use and has a high Domain Authority score of 90 for SEO. The best way to use Flickr to build backlinks is to first add your domain to the special website URL field in your user profile to get a dofollow link. Then add a link to your homepage in each image description along with a request for photo credit to use the image for free. Some bloggers and website owners will comply with this request by citing your website with a backlink as the photo source.
4. HubPages
HubPages is another good website to get backlinks with high Domain Authority. You can produce original content on HubPages and as well as syndicate your existing blog posts. You can even sign up for the monetization program to earn revenue through ads in your content, making it good for both off-page SEO and income generation.
5. Blogorama
Blogorama is one of the oldest blog directories on the Internet that receives millions of visitors. There are several packages you can choose from to get listed on this blogging submission site, one of which includes high DA backlinks for free.
6. Crunchbase
Crunchbase is one of those sites that encourages its users to build a profile page for their company, making it one of the top high Domain Authority sites for backlinks. It's the leading destination for company insights of businesses of all sizes: startups, small businesses, and enterprises. In addition to adding your website's URL, you can also add founder information, board members, events, press, and more to market your brand online.
7. Google Business
Google Business is another website you can use for SEO link building purposes and to attract local customers. But keep in mind that you'll need a physical address or service area to be able to set up a Google Business Profile, which can be a home address or office location. After you set up a free account, you'll get a high DA backlink while also increasing your site's visibility in the SERPs for relevant local search terms. See this related Google My Business Optimization Checklist for tips on improving your listing for SEO.
8. Digital Point
Digital Point is a forum platform on this high DA website list that can be used for both link building purposes and discussing tips, tricks, and trends in digital marketing to help grow your business. There are multiple categories for discussion, including search engines, business, design, development, and even buying and trade services for SEO, domains, advertising, copywriting, and more.
9. Visual.ly
Visual.ly is an infographic site with a highly active community for sharing data visualization designs. With Visual.ly, you can create a portfolio of infographics that include details in the description for how to properly cite your website as the creator. There's also a source link in the sidebar that instantly creates a free backlink to your site on the platform.
10. YouTube
YouTube is the most popular video site on the Internet with the largest number of daily users. There are multiple ways to build backlinks on this high Domain Authority website in addition to just putting a link in the video description. Check out this related guide for more details on creating YouTube backlinks for SEO.
High DA Backlinks Summary
I hope you enjoyed this high DA backlinks list.
As you discovered, there are many free high authority backlinks you can build for your website and several sites in particular are considered to be the top high DA websites for SEO link building. Just pick and choose the websites you like best from this list (or use them all) to help improve the off-page SEO signals for your site to increase the Domain Authority and Page Authority metrics to get higher rankings and more targeted SEO traffic from search engines like Google, Yahoo, and Bing.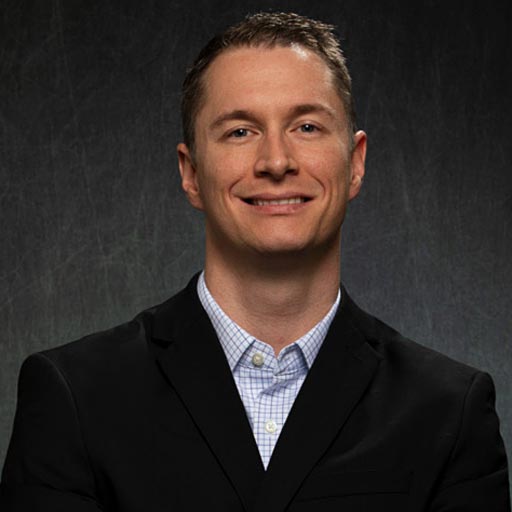 Stephen Hockman is an entrepreneur and founder of SEO Chatter. He specializes in search engine optimization and digital marketing and has been fascinated with SEO since 2005. His goal is to share the best tips and news about search engine marketing to help you get more website traffic.