In this article, we'll answer the question, "what are DA backlinks?"
This is an important topic to cover because there's a lot of confusion about what DA backlinks mean and how they can help during a link building campaign.
In addition to giving you the definition of a DA backlink, you'll also find out what metrics make a link a high DA backlink and how important this score is for search engine optimization (SEO) and website rankings.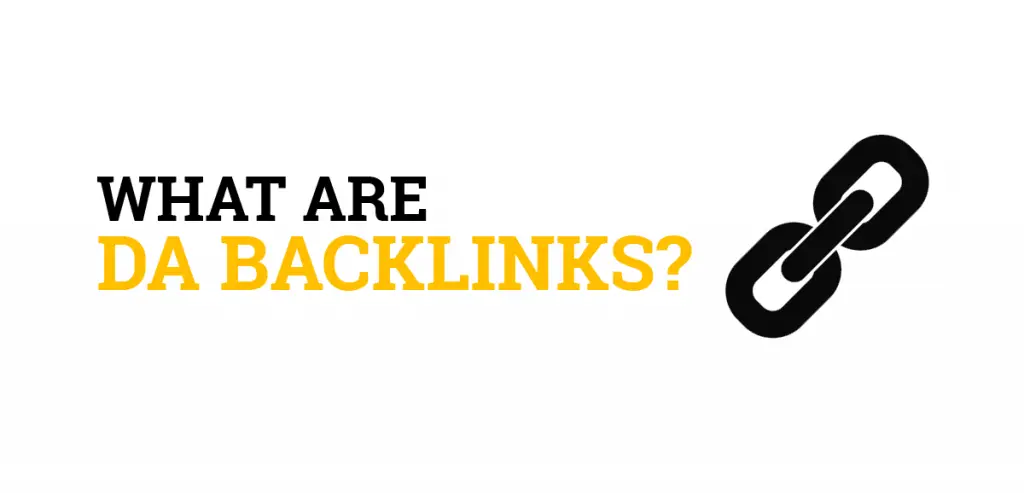 What Are DA Backlinks?
DA backlinks are links to your website from other reputable sites with high Domain Authority (DA). Domain Authority is an SEO ranking score developed by Moz to predict how likely a domain is to rank in search engine results pages (SERPs).
The term "high DA backlink" is often used by link builders when they're trying to sell a website owner on using their services. They'll typically say that they can get you backlinks on high DA websites, which sounds great in theory, but is not always as good as it seems for SEO as you'll learn later in this guide.
What Is a High DA Backlink?
A high DA backlink is a link from a website with a DA score of 60 and above. High DA backlinks typically come from highly trusted sources based on the quality of the backlink profile of those linking sites.
Example websites with the highest DA scores include Google, Facebook, Twitter, YouTube, Microsoft, WordPress, and Wikipedia. See this related guide with a list of high DA backlinks you can build for your website.
What Is a Good DA for Backlinks?
A good DA for backlinks is between 50 to 60 on the DA scale. Getting a good DA backlink like this can help to improve your own site's Domain Authority as long as the linking page has a high Page Authority.
That last part about Page Authority is important to understand because PageRank value is transferred on a page-level basis, which means getting a high DA backlink won't improve your website's SEO metrics unless the referring page has a high Page Authority (PA). The links should also be a dofollow link to pass the most link equity.
For example, if your website got a backlink from a site with a DA 60, but the linking page did not have any backlinks of its own, then it would have a low PA score, and the transfer of PageRank will not be very good.
Also, if the backlink is a nofollow link, then it may not transfer any link equity at all. (Note: The rel="nofollow" attribute is now a hint and not a directive for Google, so it may still pass some PageRank if the algorithm determines it should.)
Additionally, if the linking page is an orphaned page (i.e., with no internal links pointing to the page), then it can also become a low-value backlink even though it's on a high DA site.
Your goal during a link building campaign should be to get a backlink on URL with high Page Authority (PA) that's located on a high DA website. This combination of SEO metrics can give your site the most ranking benefits from the backlink.
Are DA Backlinks Important for SEO?
DA backlinks are only important for SEO when the linking page on the domain also has a high Page Authority. Both DA and PA are widely accepted scores for SEO experts and link builders in measuring a website's performance.
As mentioned in this other article answering the question "what is Domain Authority?", a high Domain Authority website typically ranks better in the SERPs than a low DA site. But you must remember that DA is an SEO performance indicator that was created by third-party software (Moz). Domain Authority is not a metric that Google uses to determine rankings in its algorithm.
DA alone has no direct effect on the ranking of your content in the SERPs. But if you take a closer look at high-ranking websites, especially for competitive keywords, you'll often see that these URLs have a high domain rating in addition to high Page Authority.
Also, there have been many SEO case studies that indicate PageRank value can be transferred internally throughout a website. This means if a web page receives a lot of high quality backlinks, then it can transfer some of the link equity to other URLs on the same site by using contextual links in the content.
If you're going after high DA backlinks during a link building campaign, then the best SEO strategy is to get links on pages that have high Page Authority metrics according to Moz Link Explorer. (See this related page on what is Page Authority.) You also want to encourage the site owner to build more internal links to the linking page to boost its internal link equity.
Following those SEO link building techniques can often help your content rank higher in the SERPs for your target keywords because it's receiving more link equity in the form of external and internal PageRank.
Now that you understand how DA backlinks work, the next time an SEO agency tries to get you excited about landing a high DA link for your content, you know it's not that great unless the backlink itself has a high PA score.
DA Backlinks Summary
I hope you enjoyed this guide answering the question about what are DA backlinks.
As you discovered, DA backlinks are not really a thing in SEO you should worry about when it comes to assessing the quality of a link. Instead, you should focus on the Page Authority for the link URL because it transfers the most link equity to your website to help improve its rankings in search engines like Google, Yahoo, and Bing.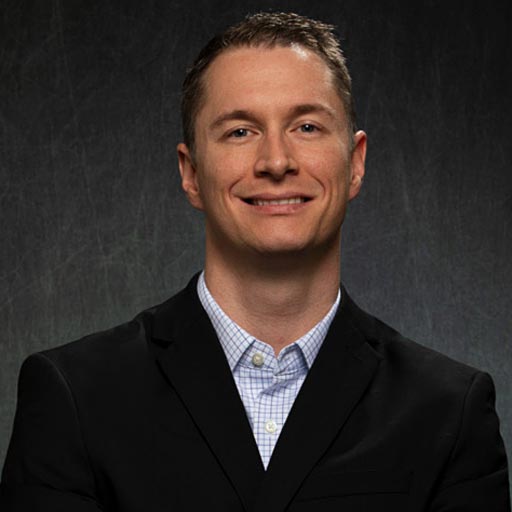 Stephen Hockman is an entrepreneur and founder of SEO Chatter. He specializes in search engine optimization and digital marketing and has been fascinated with SEO since 2005. His goal is to share the best tips and news about search engine marketing to help you get more website traffic.