On this page, you'll find a top 10 search engines list for the current year.
You'll also find a chart at the end of this guide with the top 10 most popular search engines compared by rankings and market share.
The purpose of this guide is to give you a list of the top ten search engines in the world so you can understand which companies have the most dominance on the Internet. And to serve as a resource for you to cite and link to in your own articles, blog posts, and online publications based on market research data.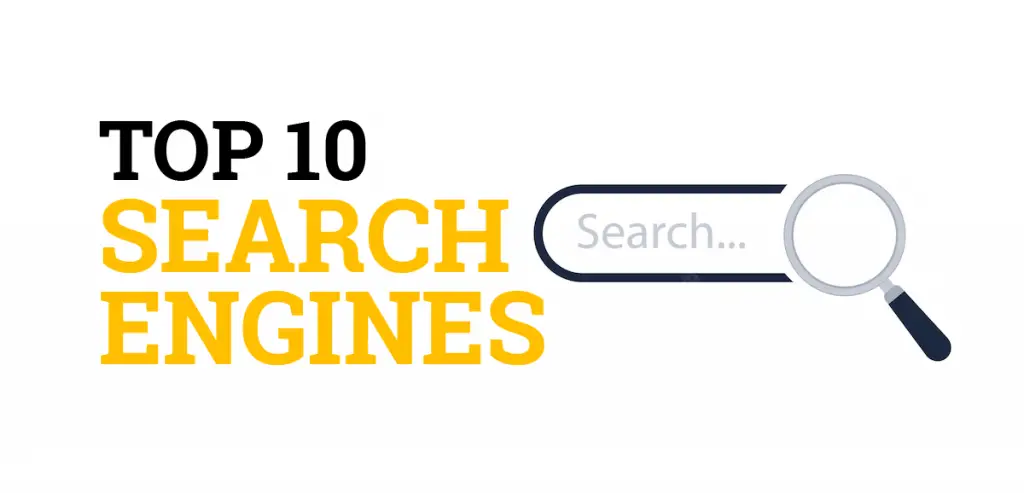 Top 10 Search Engines List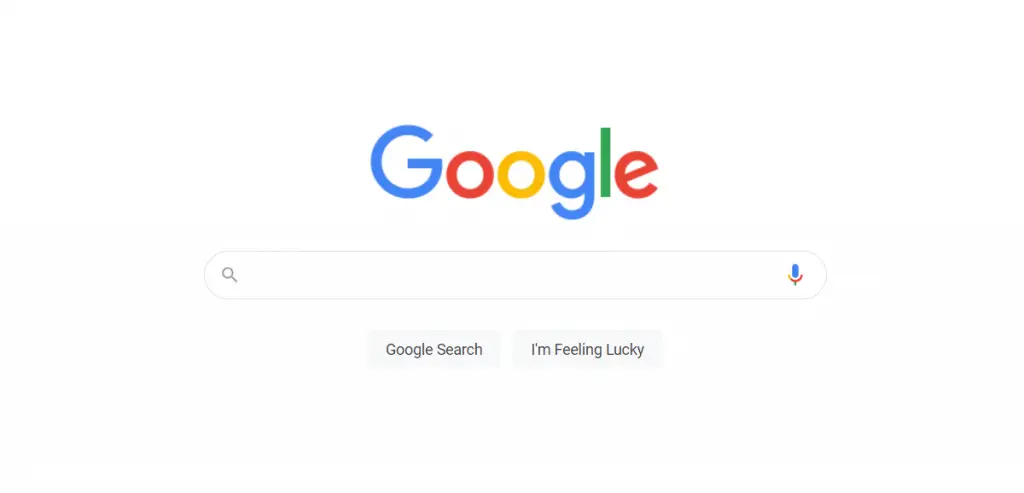 1. Google Search Engine
Google comes in at #1 on this top 10 search engines list because it commands the largest share of the search engine market, taking about 92.01% as of June 2021.
Link: https://www.google.com
Founded in 1997 by Sergey Brin and Larry Page, the brainchild of these two has grown to become an integral part of user experience. Google is reported to switch up its search algorithm about 500-600 times a year. This, coupled with its accurate analytics and the fact that Google has the highest number of sites in its index, enables it to provide accurate and detailed results to the end-user.
Google is also the most preferred and best search engine for businesses because its ranking algorithm has a huge bearing on how many clicks a website gets. In simple terms, Google is a search engine market behemoth that's hard to beat.
Check out this related post on how to find the most searched keywords on Google.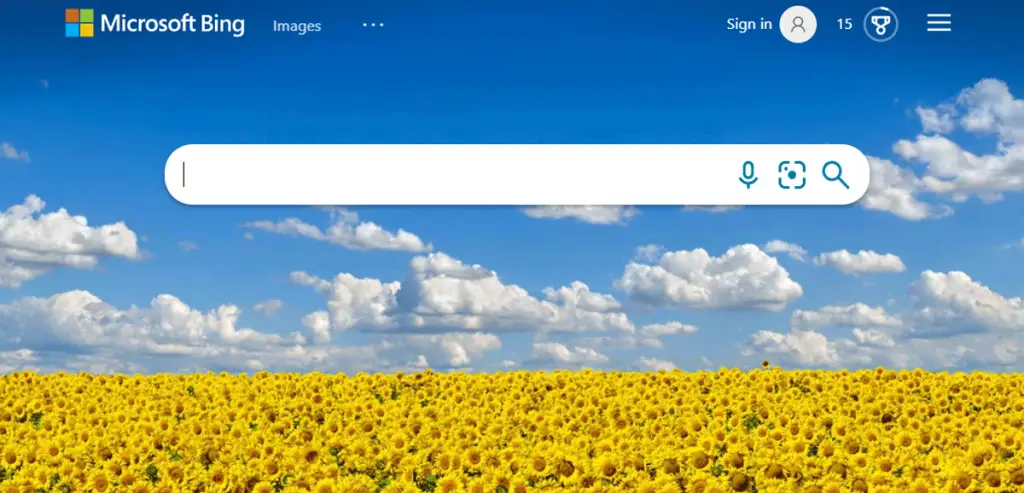 2. Bing Search Engine
Coming in second for the top ten search engines is Bing.
Link: https://www.bing.com
Launched in 2009, the Microsoft-owned search engine commands a market share of 2.96% and attracts more than 1 billion visits a month. Though not as big as Google, Bing has certain features that make it fairly competitive.
For instance, Bing's image search is known for showcasing sharp, high-quality images. It also allows users to filter images according to different image layouts—tall, wide, or square. Bing's display of video search results, presented as a grid of thumbnails, is also phenomenal.
Additionally, Bing has a rewards program that acts as an incentive for new users. It awards points to users as they search, and these points are redeemable at a variety of outlets including Microsoft stores, Amazon and Starbucks.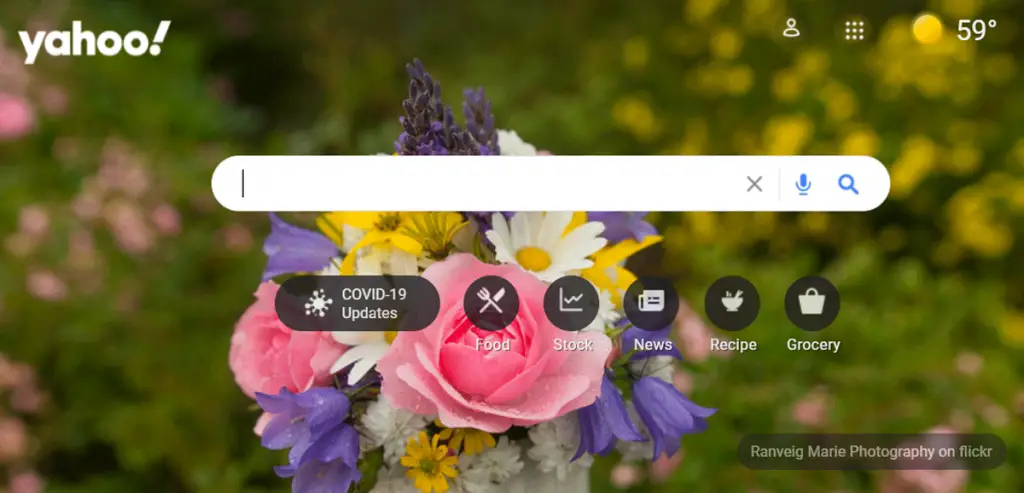 3. Yahoo Search Engine
Coming in at number three for the top 10 search engines in the world is Yahoo, which is actually powered by Microsoft's Bing.
Link: https://www.yahoo.com
With Google being the sole, unbeatable player within its league, Bing and Yahoo are the most fierce competitors in the search engine market. Launched in 1995, Yahoo is one of the oldest search engines and email services.
Yahoo currently has a market share of about 1.51% and is considered an internet portal more than a search engine. It actually beats Google with how it provides a more vast suggestion of trending items and search suggestions beyond what a user might expect.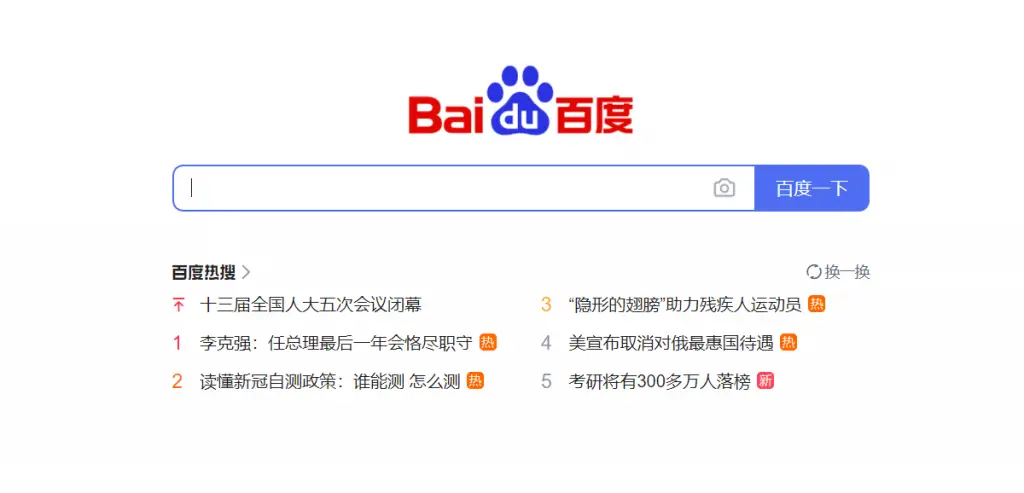 4. Baidu Search Engine
Baidu is the fourth largest search engine in the world, with a market share of 1.17%. It's also the most popular search engine in China, with almost 86% of China's internet users accessing it.
Link: https://www.baidu.com
Baidu acquires a huge chunk of its revenue from online marketing services, making it a powerful search engine for businesses targeting the Chinese market.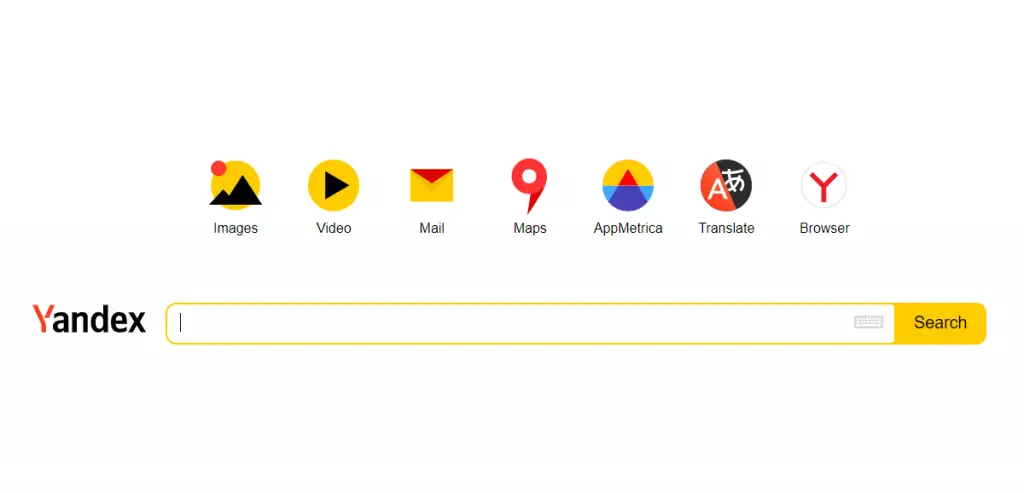 5. Yandex Search Engine
As of the last quarter of 2021, Yandex was the fifth most used search engine globally, and the most popular in Russia, with a market share of 65% in the country. Globally, Yandex holds a market share of 1.06%. Its popularity overlaps with other Eastern European countries including Ukraine, Belarus, and Kazakhstan.
Link: https://yandex.com
Besides being a search engine, Yandex also provides the services of live traffic maps, online translation, music, and Yandex money. It's specifically a treasure trove for reverse image searching. This is a search engine technology that allows users to input an image as the query as opposed to words. It also ranks impressively high as one of the best search engines for face matching and location identification.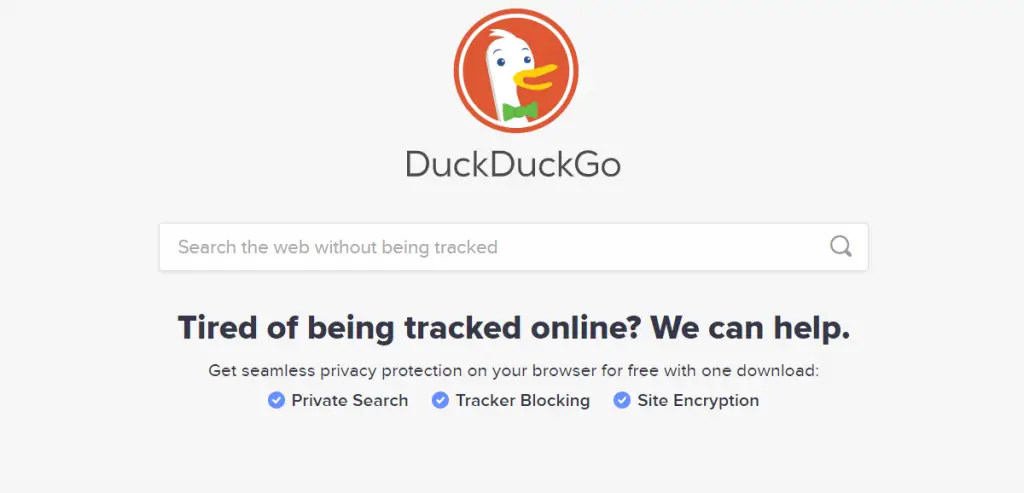 6. DuckDuckGo Search Engine
The sixth best search engine is DuckduckGo. And it's one of the top 10 most popular search engines with the fastest market share growth.
Link: https://duckduckgo.com
From January 2020 to January 2021, DuckDuckGo's average daily search volume grew 73%; however, recent growth has slowed down to about 17% from January 2021 to January 2022. That's still a great increase in market share since the search engine's inception in 2008.
With about 80 million users, DuckDuckGo's global search engine market share is 0.68% with more than half of this search engine's queries come from the United States. It also has 10 million downloads from the Google play store, hence proving its popularity among Android users.
DuckDuckGo's strong advocacy for data privacy is what sets it apart from other search engines. If you want to scour the internet without having companies breach and sell your personal data, you can try DuckDuckGo's mobile browser app or desktop extension. Here, your searches remain strictly private and safely protected from data queries or targeted advertising.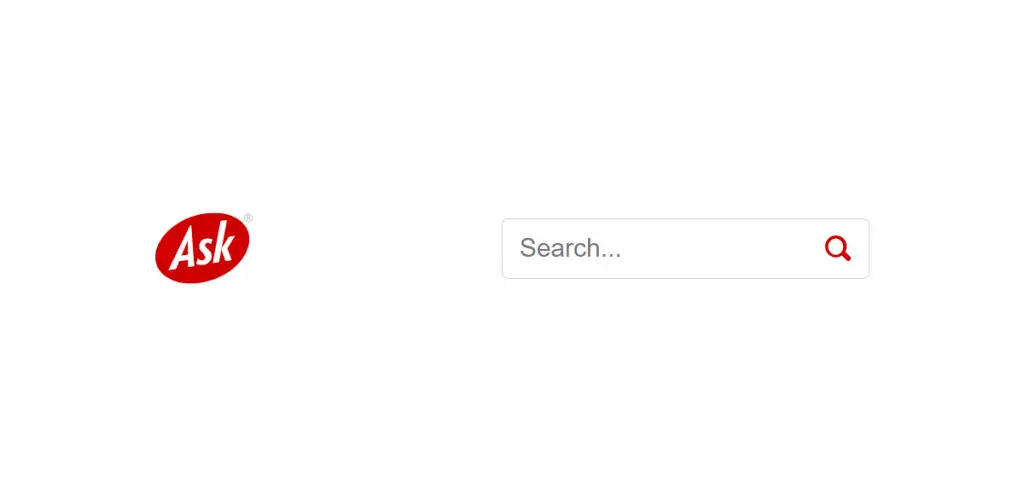 7. Ask.com Search Engine
The Ask.com search engine is the seventh-largest search engine in the world. It has a global market share of 0.72% and 6% in the US market.
Link: https://www.ask.com
Ask.com is a popular search engine for questions and answers, receiving up to 13 million queries a day. Its users vary widely, from kids seeking homework answers, professional photographers seeking crisp images, university scholars making academic inquiries, all the way to millennials looking for the next hit movie to watch.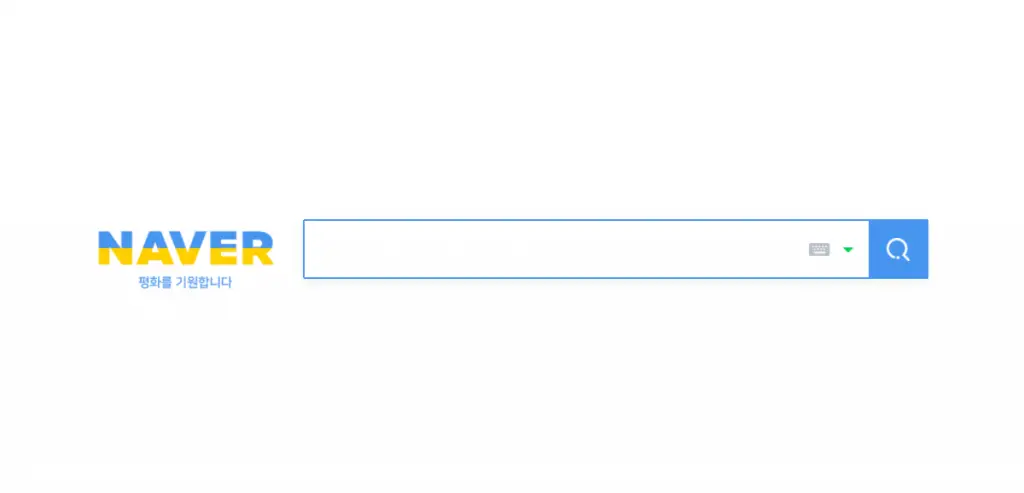 8. Naver Search Engine
The Naver search engine is probably the reason why Google can't fully dominate the South Korea search engine market. It was launched in 1999 by the Naver Corporation, a media, and technology company that also holds a 50% stake in Yahoo Japan. Currently, Naver has a global market share of 0.13%.
Link: https://www.naver.com
What makes Naver different from Google?
Naver's well-categorized, web portal-like interface is a strong selling point. If you're looking for a search engine that has a simple, one point access to a range of web services including news, music, and dictionaries, then Naver is exactly that.
Naver also uses what is called a "comprehensive search service". This means that when a person searches the news about startup technology, for example, Naver will collect and showcase the latest and most relevant news articles from major domestic and international sources on a single page.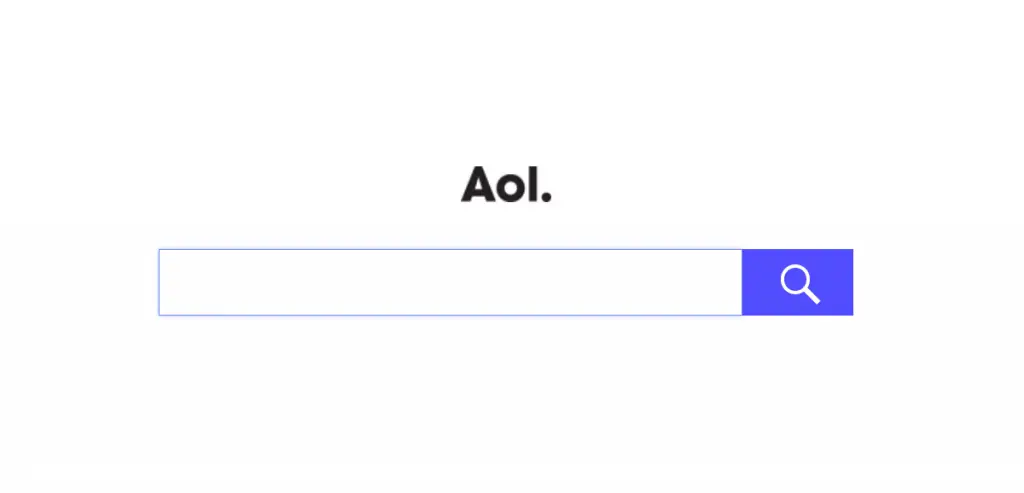 9. AOL Search Engine
Next up on our top 10 search engines list is AOL, which is short for America Online.
Link: https://search.aol.com
This is an American web portal and online service provider based in New York City. Founded in the mid 1980s, AOL was a pioneer in the internet space and was how most people who had a dial-up modem connected to the world wide web. By 1995, AOL had about three million active users and was the most recognized brand on the web in the United States.
AOL runs its own search engine site known as AOL search engine. It offers access to web, online shopping, image, news, and local search results, and has a global market share of 0.06%. 
10. Seznam Search Engine
Seznam finishes this top 10 list of search engines in the world, with a market share of 0.05%.
Link: https://napoveda.seznam.cz/en/seznamcz-web-search/
This is one of the best search engines in the Czech Republic, attracting millions of users within the country. Currently, Google holds a market share of 84% in the country, while Seznam and the rest split the remaining 16%.
Seznam was launched in 1996 as the first search engine in the Czech Republic by Ivo Lukačovič. Today, it has evolved from a simple search engine to an online service provider with a dependable portal of political, social and financial news, weather forecasts, sports, you name it.
What Is The #1 Search Engine Used Today?
Google is the #1 search engine used today with a 92.01% market share worldwide. But in some countries, other alternatives are being used more than Google, such as Yandex in Russia, Naver in South Korea, and Baidu in China.
Top 10 Most Popular Search Engines Chart
| | | |
| --- | --- | --- |
| Ranking | Search Engine | Market Share |
| 1 | Google | 92.01% |
| 2 | Bing | 2.96% |
| 3 | Yahoo | 1.51% |
| 4 | Baidu | 1.17% |
| 5 | Yandex | 1.06% |
| 6 | DuckDuckGo | 0.68% |
| 7 | Ask.com | 0.42% |
| 8 | Naver | 0.13% |
| 9 | AOL | 0.06% |
| 10 | Seznam | 0.05% |
Data Source: StatCounter Search Engine Market Share
Check out this other page to learn more about the top 5 search engines or these pages to see the top 15 search engines, top 20 search engines, top 50 search engines, and top 100 search engines listed by popularity. Or visit this guide with the best private search engines with anonymity.
Top 10 Search Engines In The World Summary
I hope you enjoyed this top 10 search engines list.
As you discovered, the top 10 most popular search engines collectively consist of more than 99% of the worldwide market share. Feel free to cite and link to this list of the top ten search engines in the world in your own articles, blog posts, and online publications.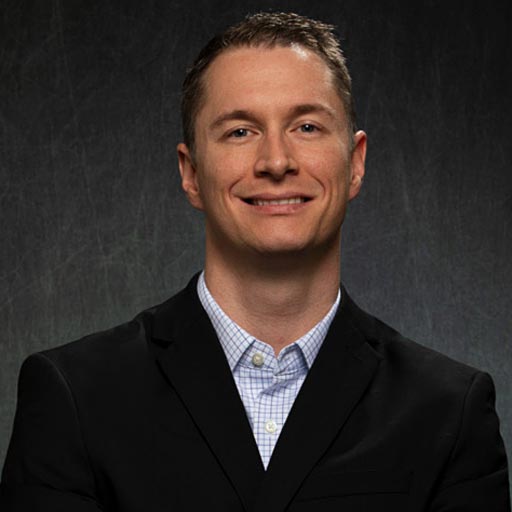 Stephen Hockman is an entrepreneur and founder of SEO Chatter. He specializes in search engine optimization and digital marketing and has been fascinated with SEO since 2005. His goal is to share the best tips and news about search engine marketing to help you get more website traffic.