On this page, you'll find a list of the top 15 search engines in the world.
You'll also find a chart at the end of this guide with the top 15 best search engines compared by ranking positions and global market share.
The purpose of this guide is to give you a list of the top fifteen most popular search engines on the Internet so you can understand which companies have the most dominance at online search. It's also here to serve as a resource for you to cite and link to in your own articles, blog posts, and online publications based on market research data.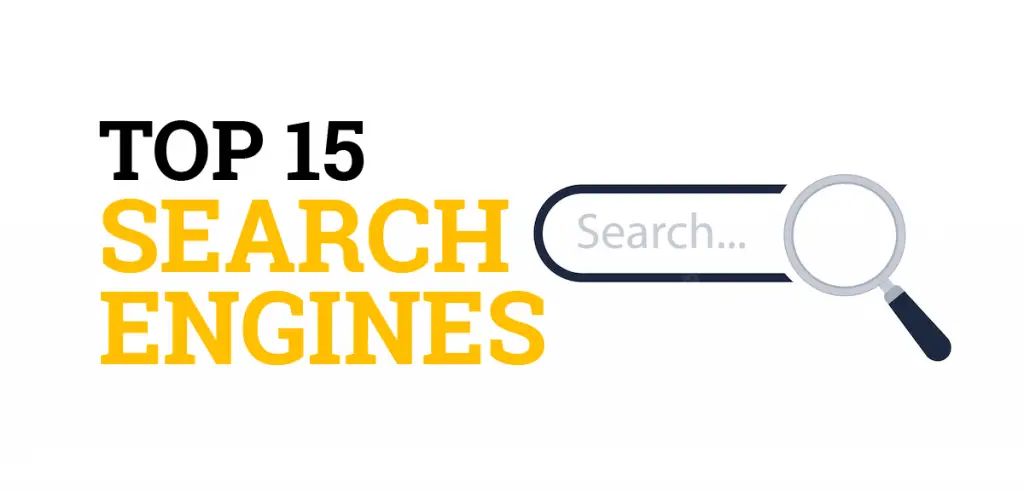 Top 15 Search Engines List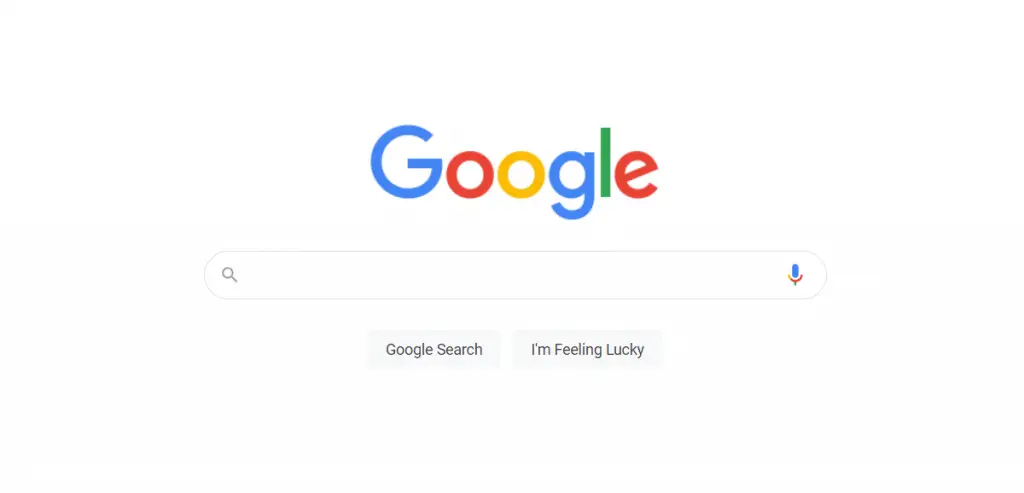 1. Google Search Engine
Google comes in at #1 on this top 15 search engines list because it has the largest market share of 92.01% and receives approximately 6.9 billion search queries every day.
Link: https://www.google.com/ 
Online users turn to Google to extract a wide range of information. From everyday searches, location searches, product searches, all the way to recent news trends, Google provides a special gateway into the Internet. Google also updates its algorithms about 500-600 times every year which gives users access to fresh and top-quality search results.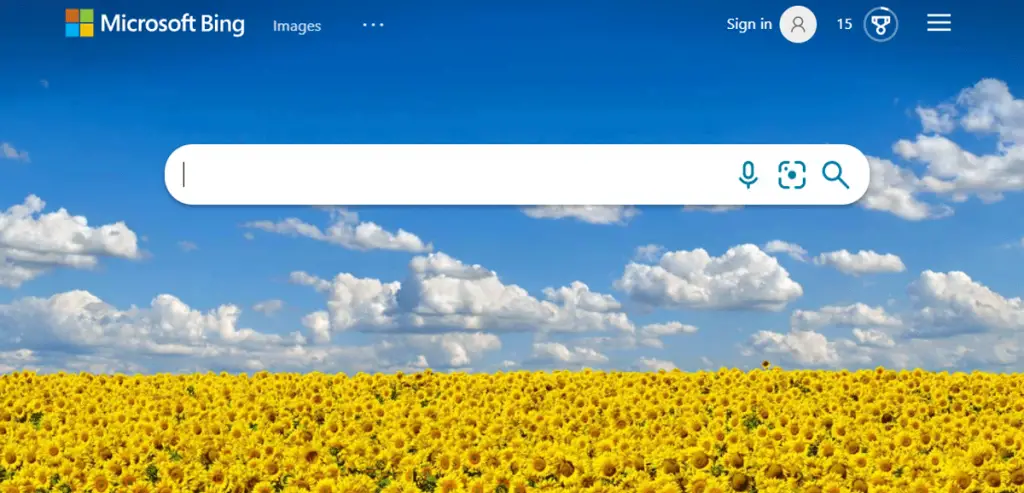 2. Bing Search Engine
Ranking #2 as one of the top 15 best search engines is Microsoft Bing with 2.96% market share.
Link: https://www.bing.com/
The Microsoft Bing search engine sees about 900 million searches on a daily basis and is known to have a super-loyal fan base. Bing's integration with Microsoft products and its special rewards program that incentives its users offers strong selling points for this popular search engine. 
Other features that earn Bing the second spot in this ranking include:
Outstanding image quality and a wide range of filtering options
Reverse image search
Image trending
Visual search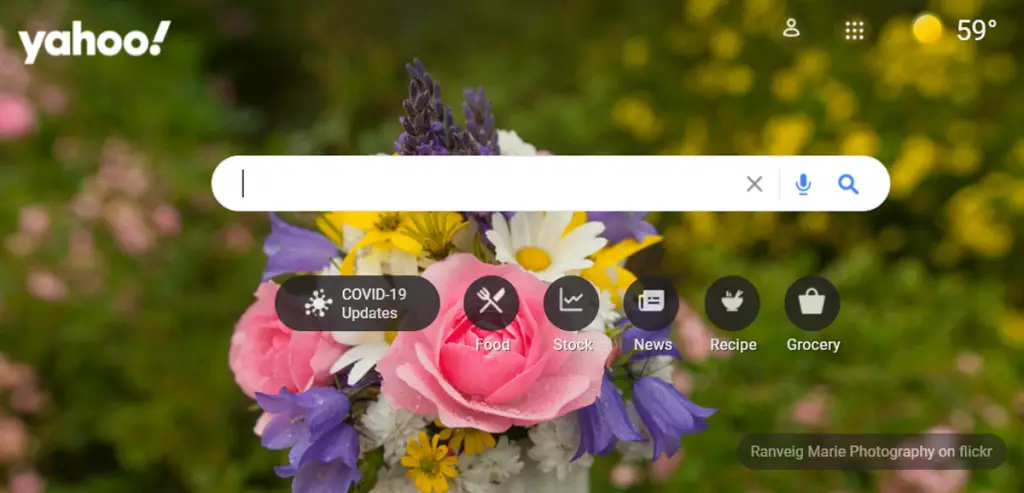 3. Yahoo Search Engine
With a market share of 1.51%, Yahoo ranks in the third position as the top 15 most popular search engines in the world.
Link: https://www.yahoo.com/
Yahoo's search engine is powered by Bing and is more of a web portal that takes users down a discovery path than just returning simple search results for target queries.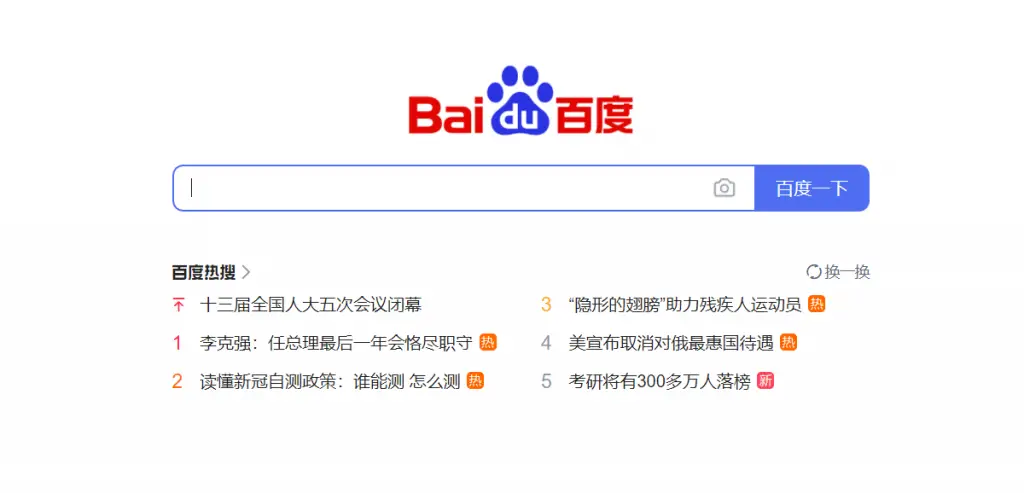 4. Baidu Search Engine
Hailed as China's Google, Baidu is the fourth most popular search engine. It boasts a current market share of 1.17% and receives around 504 million monthly users as of the latest search engine market data report.
Link: https://www.baidu.com/
Baidu provides its search results in the Mandarin language. This means that Baidu is naturally biased towards ranking websites that are hosted on Chinese servers. Baidu also prioritizes ads on its first page of the SERPs in addition to organic results, which is similar to Google.
If you run a website that's written in purely Chinese, Baidu is the first place you should direct your SEO efforts. However, it's important to understand that the Baidu search engine is heavily censored, hence many images and pro-democracy content posts are prohibited on the site.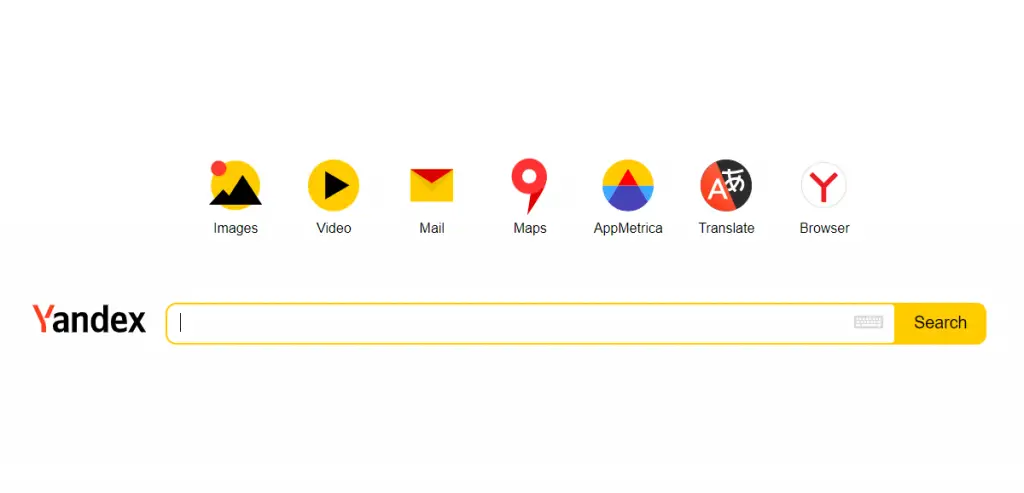 5. Yandex Search Engine
Coming in fifth is Russia's Yandex with a global market share of 1.06%. This is the leading search engine in Russia with a market share of over 65% in the country.
Link: https://yandex.com/
Yandex's user interface is simple to navigate and it offers search results that aren't focused on American geography. Yandex is also available in other East European countries like Ukraine, Turkey, and Belarus.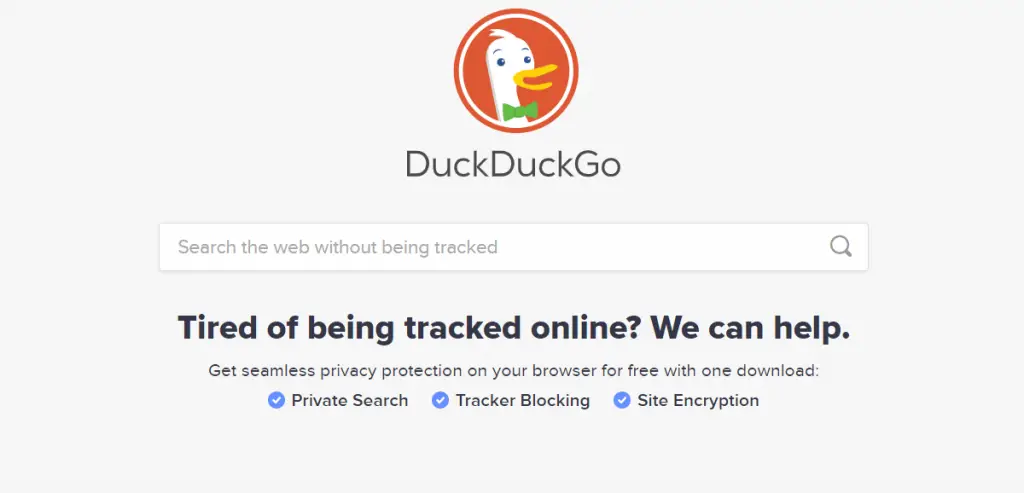 6. DuckDuckGo Search Engine
DuckDuckGo currently commands a market share of 0.68% and handles about 98.79 million search queries per day. It's one of the fastest-growing search engines, having recorded a search volume growth of 73% between January 2020 and January 2021. 
Link: https://duckduckgo.com/
Want to retain your privacy as you traverse the Internet?
Then DuckDuckGo is going to be the best search engine for you. In fact, it has the highest market share out of the other top 15 search engines on this list below which also makes data privacy a top priority for its users.
A clean and simple search engine, DuckDuckGo does not rack up or store a user's personal information. So if you're tired of companies sharing or selling your personal information to advertisers, this is the most popular search engine for your data protection.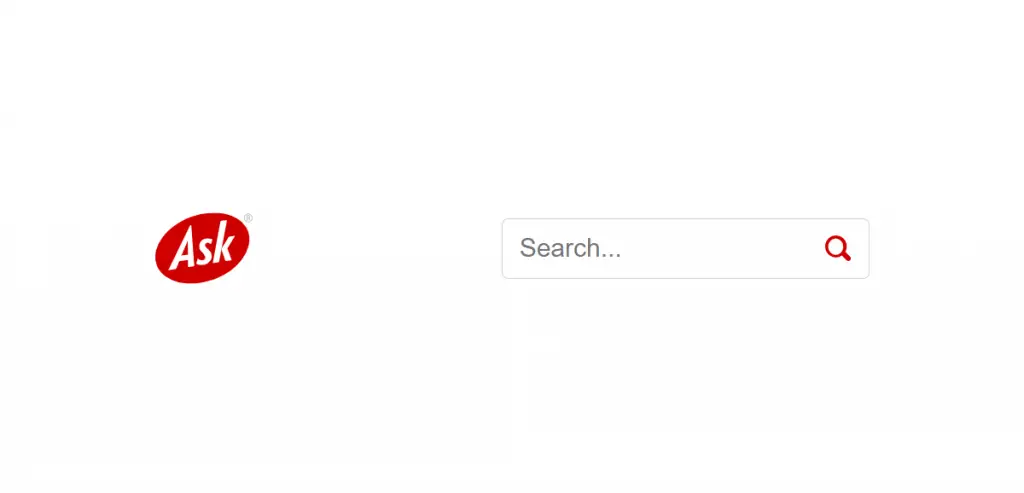 7. Ask.com Search Engine
Ask.com is the seventh-best search engine and controls a market share of 0.42%. 
Link: https://www.ask.com/
Ask.com prompts users to search for results by posting a question. It's also great for finding web pages or blogs within a certain niche by simply typing in a single word.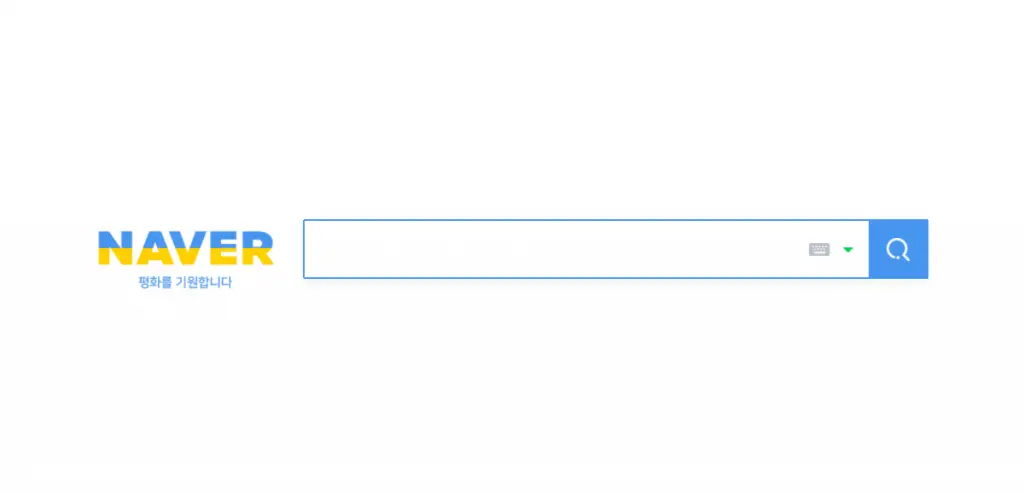 8. Naver Search Engine
Coming in at number 8 out of the top 15 most popular search engines, Naver is the number one search engine in South Korea. Globally, Naver boasts a market share of 0.13%, while in South Korea, it handles approximately 74.7% of all search queries conducted in the country. 
Link: https://www.naver.com/
Naver is more popular with Korean users than Google because it offers top-quality results in the Korean language.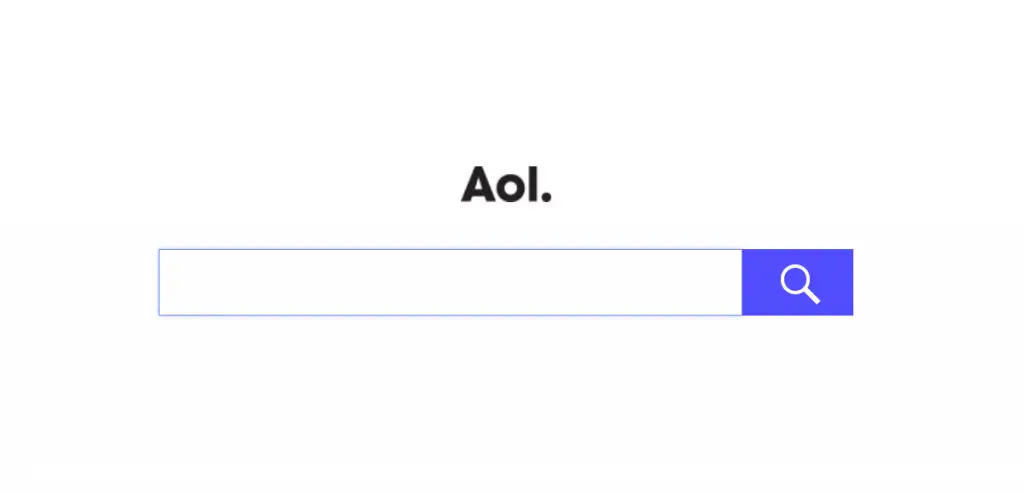 9.  AOL Search Engine
The 9th most popular search engine is AOL search, currently holding 0.06% of the global market share.
Link: https://search.aol.com/
The New York City based web portal is one of the oldest Internet service providers, having been launched in 1985. Today, the AOL search engine mainly serves customers who still hold their AOL email accounts.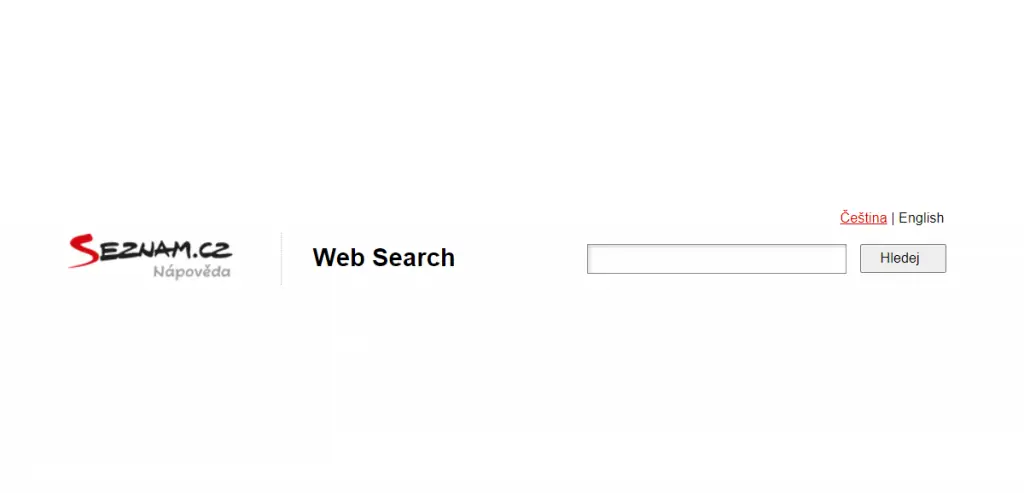 10. Seznam Search Engine
Seznam is a search engine whose market share is concentrated in the Czech Republic. Globally, its market share is 0.05%. 
Link: https://napoveda.seznam.cz/en/seznamcz-web-search/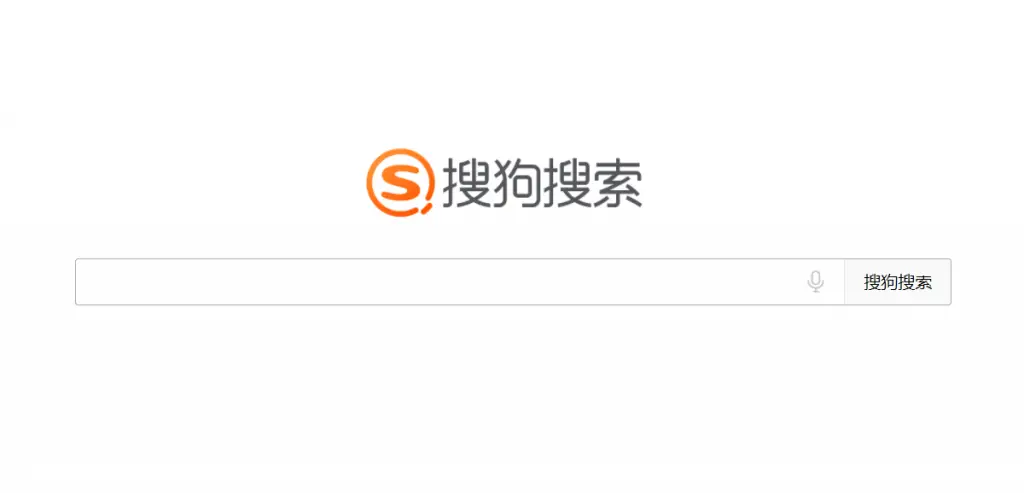 11. Sogou Search Engine
While Baidu is the king of the Chinese search engine market, Sogou is another search engine watch. Currently, it holds a Chinese market share of about 15% and oversees approximately 650 million monthly users. Globally, Sogou's market share is estimated to be at 0.03%. 
Link: https://www.sogou.com/
Not only is Sogou the second-best Chinese search engine, but also the leading voice search site in the country. It boasts top-tier translation abilities, the Sogou AI writing assistant, and the ability to search for public accounts on WeChat.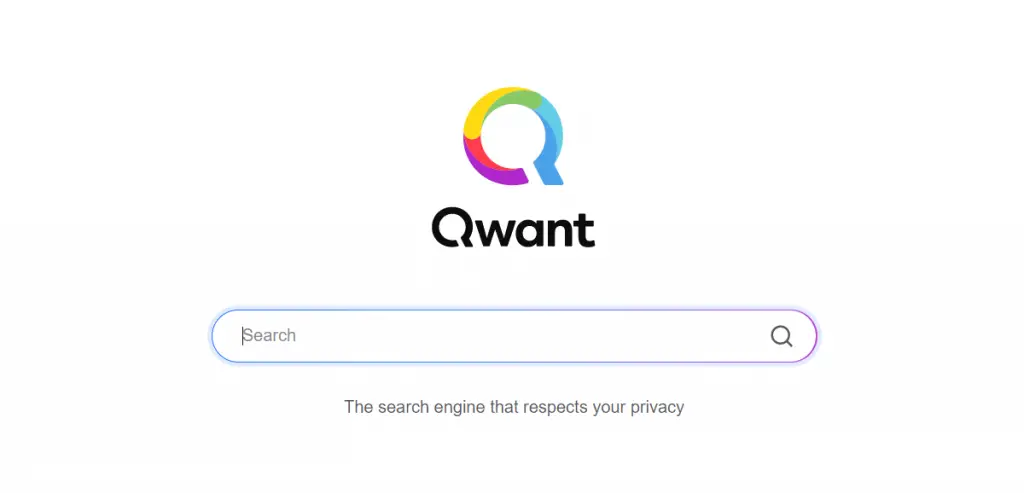 12. Qwant Search Engine
Qwant is another top search engine that upholds the importance of user privacy and it holds a global market share of 0.03%.
Link: https://www.qwant.com/
Qwant was launched in 2013 and is an EU-based search engine that's available in 26 languages. Currently, Qwant receives about 10 million search queries per day and 50 million individual monthly users.
13. Startpage Search Engine
Startpage is a Dutch search engine whose most popular feature is user privacy. Startpage currently has a global market share of 0.02%. 
Link: https://www.startpage.com/
Startpage basically aims to provide Google-level search results without the use of third-party cookies and targeted ads. While its search offerings are similar to Google, Startpage doesn't have a calendar or email service which could be added to attract more users.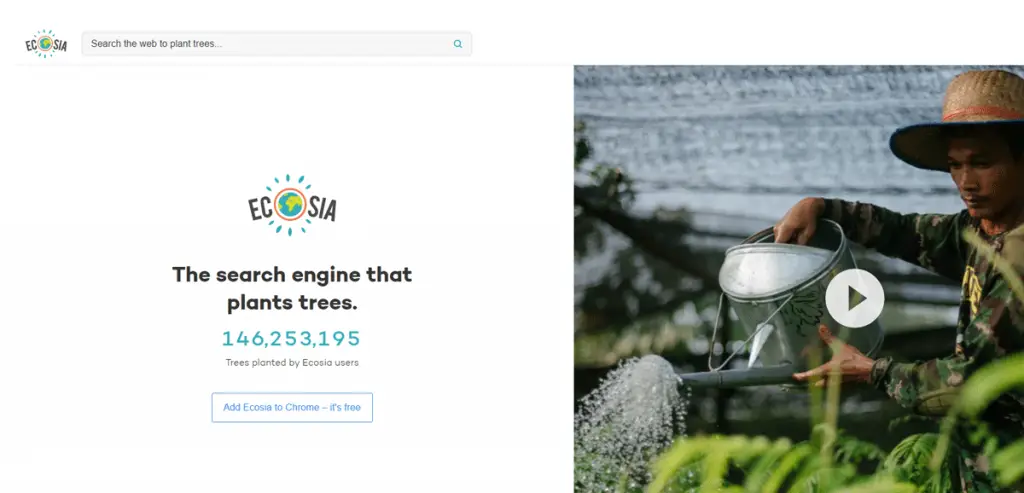 14. Ecosia Search Engine
Ecosia is a Bing-powered search engine based in Berlin, Germany, and unlike any other platform you've seen. Its global market share is about 0.01%. 
Link: https://www.ecosia.org/
For users who value a company's positive contribution to the environment, Ecosia is a great option. The search engine donates 80% of its ad revenue towards planting trees through non-profit organizations that focus on reforestation. Typically, one tree is planted for every 45 searches on the Ecosia search engine.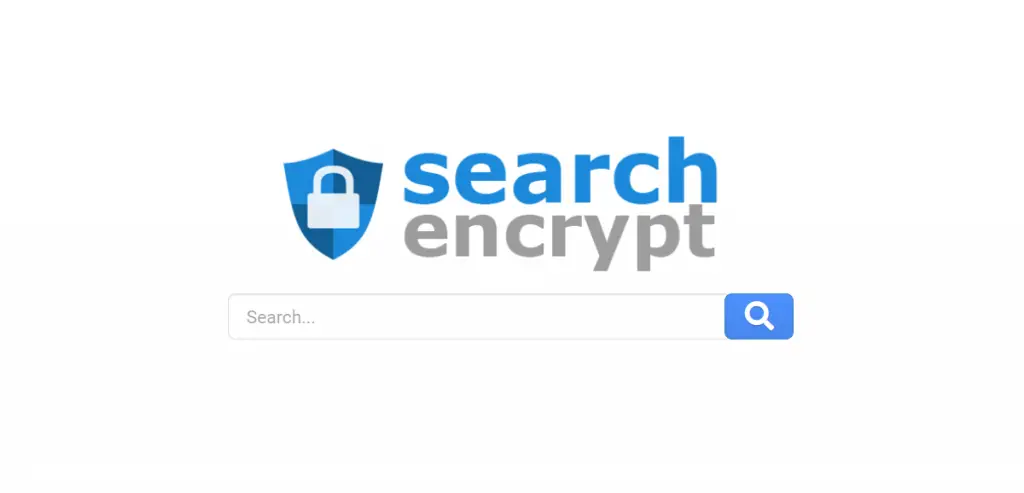 15. Search Encrypt Search Engine
While the global market share has not been officially reported for Search Encrypt, it's estimated to be less than 0.01%. This search engine does; however, receives about 5 million weekly visitors which is why it's ranked in the #15 position on this list.
Link: https://www.searchencrypt.com/home
Search Encrypt is a private search engine that ensures your search queries remain anonymous as well as private. It makes this possible by integrating a selection of local encryption methods such as AES-256 encryption. You also have the option of using the website for your searches or installing a browser extension for Google Chrome or Mozilla Firefox.
Top 15 Most Popular Search Engines Chart
| | | |
| --- | --- | --- |
| Ranking | Search Engine | Market Share |
| 1 | Google | 92.01% |
| 2 | Bing | 2.96% |
| 3 | Yahoo | 1.51% |
| 4 | Baidu | 1.17% |
| 5 | Yandex | 1.06% |
| 6 | DuckDuckGo | 0.68% |
| 7 | Ask.com | 0.42% |
| 8 | Naver | 0.13% |
| 9 | AOL | 0.06% |
| 10 | Seznam | 0.05% |
| 11 | Sogou | 0.03% |
| 12 | Qwant | 0.03% |
| 13 | Startpage | 0.02% |
| 14 | Ecosia | 0.01% |
| 15 | Search Encrypt | < .01% |
Data Source: StatCounter Search Engine Market Share
You can learn more about these 15 best search engines by visiting these other pages: top 5 search engines list, top 10 search engines list, top 20 search engines list, top 50 search engines list, and top 100 search engines list. Or by visiting these guides with only Google search alternatives and the best private search engines with anonymity.
Top 15 Search Engines In The World Summary
I hope you enjoyed this list of the top 15 search engines in the world.
As you discovered, the top 15 best search engines consist of more than 99% of the worldwide market share for user search. Feel free to cite and link to this list of the fifteen most popular search engines in your own articles, blog posts, and online publications.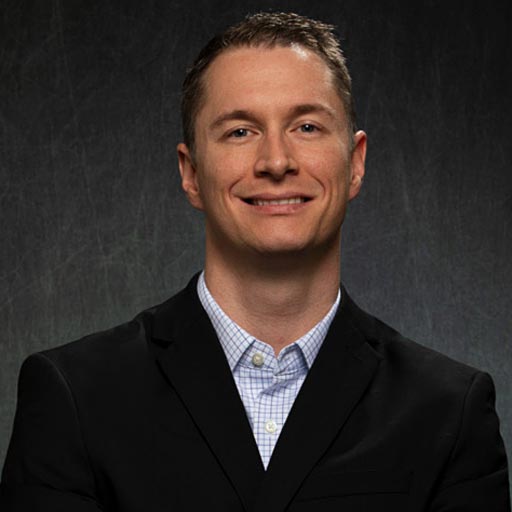 Stephen Hockman is an entrepreneur and founder of SEO Chatter. He specializes in search engine optimization and digital marketing and has been fascinated with SEO since 2005. His goal is to share the best tips and news about search engine marketing to help you get more website traffic.