In this article, you'll learn about Reddit backlinks for SEO.
Reddit link building is a powerful marketing strategy you can use to increase exposure for your content, build good backlinks to your website or blog, and create connections with the right target audience for your business.
As you know, backlinks are one of the top ranking factors for Google, Yahoo, and Bing, and this guide will show you how to use Reddit to build high quality backlinks that can increase your website's domain authority and page authority metrics for search engine optimization.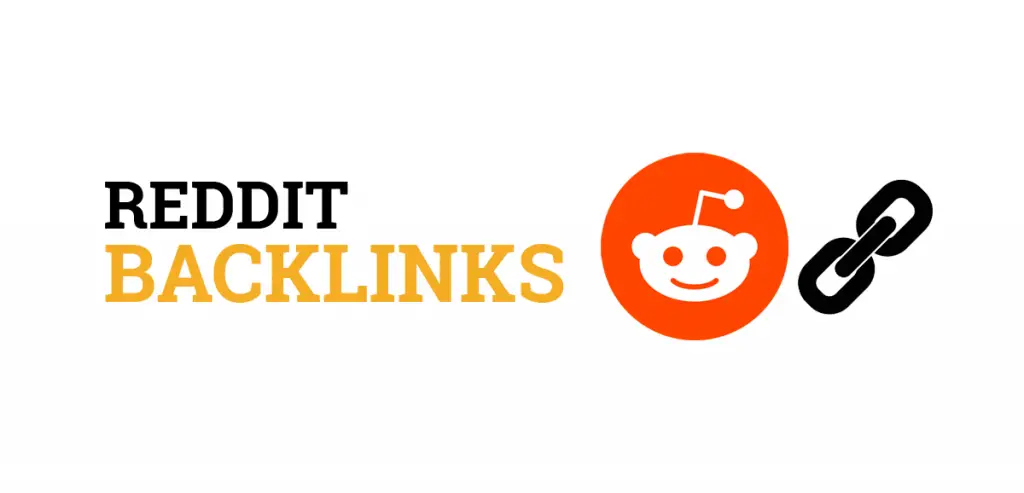 What Are Reddit Backlinks?
Reddit backlinks are links to your website from the Reddit platform. A Reddit backlink can be a direct link from a Link Post, in a subreddit with a URL in a Text Post, or as a backlink in the Comments.
Reddit can be an effective way to get more backlinks and targeted traffic to your website; however, it's essential to note that Reddit has strict rules about what type of linking is allowed and the frequency of posting backlinks for digital marketing purposes.
If you don't follow Reddit's community rules and just try to manipulate the platform for building links, then you can get your account banned. The tips below will help you protect your Reddit profile and content while also using it for effective link building.
Note: When you're done reading the link building guide below, you may also what to check out this other post on improving your Reddit SEO. It includes all of the ways you can optimize your posts to rank higher on the platform itself and in the search engines for more visibility.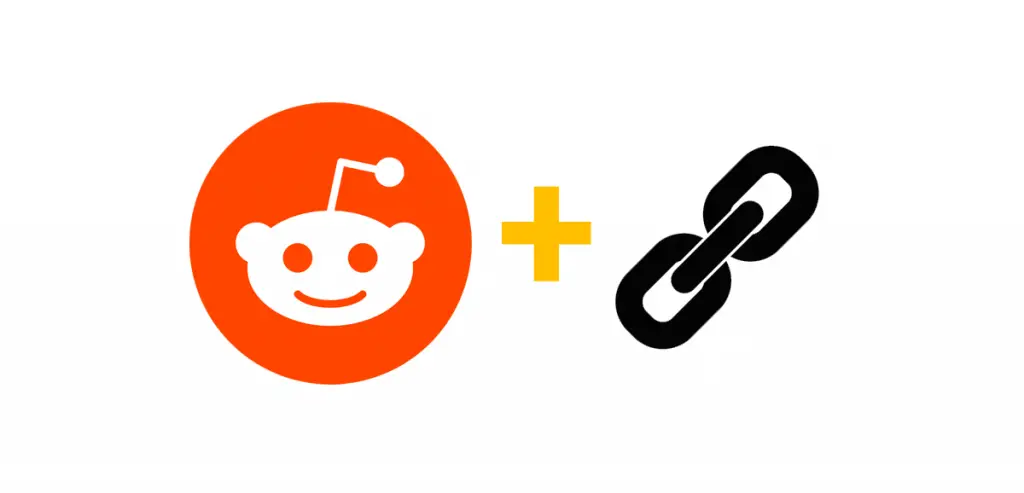 Reddit Link Building Guide
1. Create a Reddit Account
The first method for how to get Reddit backlinks for SEO is to create an account on the platform.
You can visit https://www.reddit.com and click the "Sign Up" button at the top of the page. You will then be asked to provide an email address and password to set up your new account.
2. Be An Active Reddit User for 30 Days
The second step of an effective Reddit link building strategy is to use the website for at least 30 days before you post any type of backlink.
These first 30 days are important for building a trusted profile on Reddit. The fact is Reddit moderators do not like marketers using the platform and will protect it at all costs by banning your account if you're posting links too quickly or too frequently.
Therefore, if you're serious about using Reddit for SEO backlinks, then you need to prove to the Reddit community that you're there to add value to the platform and not just for marketing your website.
Additionally, you'll need an account history of 30 days and about a 50 Karma score to use tip #4 below.
3. Build Up Karma Before Posting Reddit Backlinks
Karma is the important backbone of Reddit. And you need to build up as much Karma as you can to keep a strong profile on this social media platform.
Essentially, Karma is a user scoring metric that measures your participation and engagement on Reddit using a proprietary algorithm. Karma increases as your posts and comments get upvotes and decreases as they get downvotes.
The key thing to remember here is that the higher your Reddit Karma score, the more trust other users place in your posts, comments, and links. In other words, Karma directly relates to your user reputation.
For the first 30 days, you'll want to participate in the Reddit community by commenting and upvoting other users' posts. You can also submit your own content, but you need to make sure it's high quality, non-commercial, and relevant to your target subreddit.
Your goal for the first month should be to get to 50 Karma points so you can create your own subreddit, which we'll cover next.
4. Create Your Own Subreddit for Backlinks
If you followed tips #3 and #4 above on this Reddit link building guide, then your account will be in good standing to create your own subreddit for backlinks.
A subreddit is a Reddit forum you create that's dedicated to a specific topic where you are the moderator. Other Reddit users can also contribute to your subreddit by commenting, upvoting, and downvoting, and it's a great way to create a community around your content to more brand exposure.
Subreddits are also a good way to get quality traffic and backlinks to your website. And you can use them to promote your products or services without fear of another Redditor (i.e., moderator) deleting your posts.
After your account has reached 30 days and you've accumulated enough Karma, you will see an option to "Create Community" in your dashboard. You'll then come up with a unique name for your subreddit, fill out the required data fields, and start using your new subreddit to promote your website.
A good strategy here is to post original articles as well as repurpose existing blog posts into your subreddit with backlinks embedded in the content. You can choose to make these contextual links or standard URL backlinks to diversify your website's incoming anchor text ratio.
5. Pick the Best Subreddits for Link Building
The next step to creating Reddit backlinks for SEO is to pick the best subreddits in your niche for your link building campaign. It's estimated that there are more than 2.8 million subreddits and about 130,000 active communities. So you can definitely find good places to target your content.
When picking the best subreddits for Reddit link building, it's crucial to consider relevancy and quality. It's better to participate in fewer subreddits that can attract the right type of visitors for your website than it is to post links on multiple subreddits that get ignored by the active users.
To find relevant subreddits, use the search function on Reddit and look for target subreddits related to your niche. For example, if you're in the fitness industry, you might want to check out /r/Fitness, /r/Health, or /r/Diet. Once you've found some good subreddits, it's time to start posting.
6. Post Comments Regularly Keep a Clean Reddit Profile
If you're new to building links on Reddit, then you'll want to do everything you can to keep your account safe for digital marketing purposes. And the best way to do that is to comment on other Reddit threads without posting links to keep your profile clean.
This strategy will help also you build up your Karma score and avoid getting banned from Reddit if a moderator chooses to audit your account. Moderators routinely inspect profiles that exhibit common spammy behaviors related to marketing, such as posting too many links to the same website.
To keep your account looking good during an inspection, it's best to comment regularly on other threads so your Reddit profile has a lot of text-only replies and/or posts. A good rule of thumb is to have at least 15-20 posts and replies for every 1 backlink you create on Reddit. This will help your profile look clean without a ton of links showing up in the profile feed.
7. Only Post Backlinks to Relevant Content
When posting backlinks on Reddit, you need to add value to the conversation by only creating backlinks that are relevant to the discussion. Never post a link to an article or video that's not directly related to the thread topic or another user's comment.
If you're only dropping links on Reddit without any concern for the topic, then you'll annoy the members, get downvoted, and potentially be banned from the platform. And in some cases, it doesn't take much to get removed from the platform.
So take some time to read through threads before posting and only add a backlink if it's highly relevant and adds value to the discussion.
8. Repurpose Blog Posts On Reddit with a Backlink
If you have a blog, you can easily repurpose content in a popular subreddit along with a backlink as long as the content is valuable to the users. However, you don't want to come off as too self-promotional or add too many links throughout the content. Otherwise, your post may get flagged as spam and get deleted by a Reddit moderator.
An excellent way to use this blog repurposing strategy to get more traffic to your website is to post a copy of your blog post into a niche-relevant subreddit and include a link at the end pointing back to the source URL.
This link building practice is widely accepted on Reddit because you're adding value to the subreddit without forcing users to leave the platform to get more information (i.e, you're not just spamming for links).
Another strategy you can use here to increase the number of upvotes and engagement on the post is to offer to answer any questions people have about the content in the comments section. This community-building method can help you build up more Karma and encourage people to look forward to the future content you post on the platform because you're being helpful. It also can lead to more direct traffic to your website as users look up your brand on search engines like Google, Yahoo, and Bing.
9. Find Subreddits That Encourage Link Sharing
Not all subreddits are created equal when it comes to link sharing. Some subreddits have rules against posting links, while others encourage it or only accept link-type posts (i.e., text or images posts are not allowed).
The trick here is to research the different subreddits and threads relevant to your niche and find the ones that encourage link sharing. Examples include feedback subreddits, self-promotional threads, and link-only subreddits. Your goal should be to find 3-5 of these opportunities to post links in multiple subreddits where they're welcomed by the members.
10. Post More Content That Gets the Most Upvotes
As you become a more active Reddit user, you'll notice which types of content get the most upvotes and comments. And when you do, you should create similar types of content to post on the platform to get more exposure for your website and brand.
You can monitor the engagement on your own posts and comments to see which content you're creating is getting the best feedback on Reddit. You can also use the search feature on to find popular topics in each subreddit around your niche.
You can filter subreddit topics by "Top" as well as narrow the time period down to "Today", "This Week", "This Month", "This Year", and "All Time" to get ideas on what type of content is working best on Reddit in your niche.
More Reddit Backlink Tips
Here are a few other things to keep in mind when link building on Reddit:
Avoid spamming or posting links too frequently in a single subreddit.
Take the time to interact with other users and build a reputation before link building.
When posting links, add value with a well-written and informative comment.
Make sure your content is high quality and relevant to the subreddit you're posting in.
Always make sure to read the subreddit rules before posting. Every subreddit has different rules about what is and isn't allowed.
Be patient as it can take time to see results from link building on Reddit.
And here are some things to avoid when you build links through Reddit posts:
Don't just post links to your website. It can be seen as spam and get you excluded from some subreddits. Instead, post links to other valuable content on the Internet in addition to your own URLs.
Don't use automated tools or submit the same content repeatedly.
Don't harass other users or post offensive text posts.
Don't try to game the system by artificially inflating your vote totals or using multiple accounts to upvote your own content.
Is Reddit Good for Backlinks?
Reddit is good for backlinks because you can post your website links in targeted subreddits. Reddit backlinks can help your content get found by people who are directly interested in your business and increase the number of organic backlinks your site gets for SEO.
Additionally, Reddit is good for backlinks because it has a strict content policy that makes it one of the most trusted websites on the Internet. Content and links are highly moderated to protect the integrity of the platform. Because of this trust factor, Reddit has one of the highest domain authority scores for SEO based on Moz's top-rankings factors.
Do Links On Reddit Help SEO?
Links on Reddit help SEO because they add to the total number of links in your website's backlink profile. Also, when content does well on Reddit it's good for SEO because your content will attract more organic backlinks from other website owners.
Reddit can be a great resource for off-page search engine optimization. The site has a large community of users who love to share and link to quality content. And because Reddit is such a popular site with over 48 million users, your links can get a lot of exposure with the right target audience.
Are Reddit Backlinks Dofollow?
Reddit backlinks are dofollow after they receive a certain number of upvotes; however, Reddit backlinks start out as nofollow links to protect the system from unnatural link building practices through user-generated content.
Now, the exact number of upvotes a Reddit post must get to turn the embedded URL into a dofollow link is not known. Some users report that a post can get as few as 5-7 upvotes to make a backlink dofollow while others say it's more like 10-20 upvotes. Some SEO experts even report that Reddit is no longer changing nofollow links to dofollow links after a certain number of upvotes are received.
Regardless if a Reddit link is dofollow or not, you should still use this website for social media link building because it can drive quality traffic to your website and increase brand awareness. Plus, if one of your posts gets a lot of upvotes, it has the potential to go viral which can lead to all sorts of positive signals for off-page SEO.
Therefore, the direct SEO value of being a dofollow link alone should not be your only concern for digital marketing with Reddit.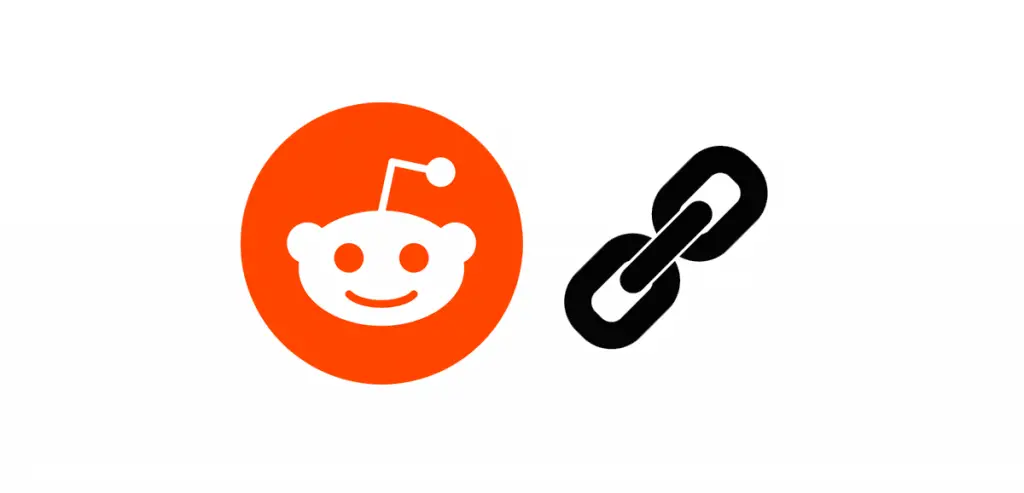 Reddit Backlinks for SEO Summary
I hope you enjoyed this guide on Reddit backlinks for SEO.
As you discovered, Reddit link building must be approached in a specific way to keep your account and backlinks safe from moderation on the platform. However, if you follow the tips outlined on this page, you can improve your chances of getting quality backlinks for your website and increase the exposure of your content to your target audience which can lead to better SEO metrics for your site to help it rank higher in search engines like Google, Yahoo, and Bing.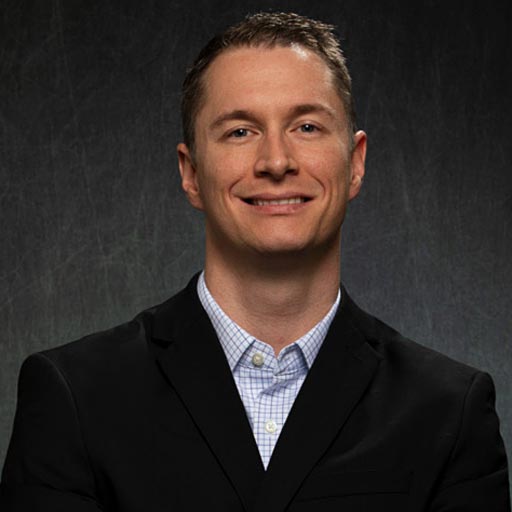 Stephen Hockman is an entrepreneur and founder of SEO Chatter. He specializes in search engine optimization and digital marketing and has been fascinated with SEO since 2005. His goal is to share the best tips and news about search engine marketing to help you get more website traffic.