This guide explains dofollow links.
Below, you'll get a complete overview of dofollow backlinks, including what they are, how they work, the importance of dofollow links, and ways to get them for off-site search engine optimization (SEO).
The ultimate goal here is to help you understand every aspect of dofollow backlinks and how they apply to websites and the field of SEO in digital marketing.
What Is a Dofollow Link?
A dofollow link is a backlink that points back to your website or blog for Google and other search engines to crawl. Dofollow links direct search engine spiders to crawl the link and pass the PageRank authority of the origin site to the destination site.
Purpose of Dofollow Links In SEO
The primary purpose of dofollow links is to be an endorsement for the target web page receiving the dofollow backlinks. Dofollow links act as a vote of confidence for the quality and authoritativeness of content.
A secondary purpose of dofollow backlinks is to transfer link equity called PageRank from one website to another. Search engine algorithms use dofollow links to measure the importance and popularity of web pages on the Internet for indexing and ranking purposes.
Importance of Dofollow Links
Dofollow links are important for SEO because dofollow links pass link equity to your website from other sites. Dofollow links strengthen the authority of your web pages by transferring PageRank value for SEO which helps increase your website's rankings in the SERPs.
A summary of the top benefits of dofollow links include:
Act as a trust signal for search engine algorithms.
Pass PageRank value from the originating web page to the destination page.
Help a web page rank higher in the search engines for its target keywords.
Help search engines discover content for indexing and ranking purposes.
Give the target page higher Page Authority.
Give the overall website higher Domain Authority.
How Dofollow Links Work for SEO
Dofollow links work for SEO by passing PageRank from other websites to a target site. The dofollow link process helps search engines find, index, and rank web pages according to their popularity and trust for relevant search terms.
The process for dofollow backlinks consists of a website owner placing a hyperlink on a web page to connect it to a web page on another site they trust. When Google and other search engines see a dofollow link on a web page, it sends a directive to crawl the linked URL. In contrast, a backlink tagged with the nofollow attribute informs search engines not to crawl (i.e., follow) the link.
Dofollow links are an essential part of the SEO process because they're one of the most important off-site signals for search engine algorithms to use to index and rank content in the search engine results pages (SERPs). Every URL on the Internet has a PageRank score, and each time that URL links to another page on the web, it transfers a portion of that PageRank value for SEO.
Therefore, the more quality dofollow links pointing to a domain and its associated web pages, the higher trust, credibility, and authority the website and its content has, which leads to higher rankings and organic search traffic in Google, Yahoo, and Bing.
Dofollow Link Example
To make a dofollow link you need to highlight the text on a web page and then add a hyperlink to it as you can see in the example HTML code below.
<a href="https://domain.com">hyperlinked text</a>
Dofollow backlinks are made by default in most website HTML editors for the anchor tag element. No extra coding is required unless you're removing a nofollow rel attribute.
Best Practices for Getting Dofollow Links
To get more dofollow links for SEO, you can follow these best practices for link building and outreach:
Add Your Website to Google Publish Center
Interview Influencers In Your Niche to Get Links Back to Your Published Article, Podcast, or Video
Be Interviewed Yourself To Get Links On Other Websites
Turn Brand Mentions Into Backlinks By Asking Site Owners to Link to Your Homepage
Get Listed On Business Directories
Create a Publicity Event to Get Organic Backlinks
Create an Expert Roundup for Dofollow Links
Find Your Competitor's Dofollow Links and Reach Out to the Same Websites to Get Listed On Them Too
Use HARO to Get High-Authority Dofollow Backlinks
Claim Broken Links on Other Websites
Use Email Outreach to Get Dofollow Links from Industry Partners
Use Guest Blogging for Link Building
Build Dofollow Links with Image Sharing Sites
Create Branded Web 2.0 Sites for Links
Create Links on Dofollow Forums By Posting Hyperlinks to Relevant Content That Answers Users' Questions
If you want to learn more about these dofollow backlinking tips, see the complete guide on How to Get Dofollow Backlinks for SEO.
Tools for Checking Dofollow Links
Checking the dofollow links in your website's backlink profile as well as your competitors is a good way to improve your overall search engine optimization strategy. By examining factors like dofollow vs nofollow link ratios, new vs lost backlinks, link velocity, and Domain Authority and Page Authority scores for incoming links, you can find out how your metrics compare to those other sites.
Dofollow links analysis tools give you valuable insight into what off-page SEO strategies are working best for your website and the competition so you can use the best methods to increase your website's rankings in the SERPs.
The dofollow link checkers below are some of the best options to help you perform this type of analysis:
SEO SpyGlass
SE Ranking
Mangools LinkMiner
MonitorBacklinks
Ubersuggest
LinkGraph
Sitechecker
Ahrefs
Semrush
Moz
You can find out more about how each of these dofollow backlink analysis tools works by visiting the in-depth review page here: Best Dofollow Link Checker Tools for SEO.
Difference Between Dofollow Links and Nofollow Links
Dofollow links and nofollow links are often confused with each other when it comes to search engine optimization, so it's good to understand the difference.
The main difference between dofollow and nofollow links is that dofollow links pass on authority to a website while nofollow links do not transfer PageRank signals. Dofollow links directly improve SEO because they share link juice whereas nofollow links only have indirect SEO value.
However, it's important to note that on March 1, 2020, Google started treating nofollow link tags as a hint for the purposes of crawling and indexing content in the search engine and not as a directive. Therefore, nofollow links may pass PageRank value if the algorithm determines it is useful for ranking and indexing purposes.
The comparison table below expands on these key differences so you know how each element applies to SEO and the user experience.
| Criteria | Dofollow | Nofollow |
| --- | --- | --- |
| Purpose | To pass PageRank | Not to pass PageRank |
| SEO Value | High | Low |
| Crawled | Always crawled | May or may not be crawled |
| Indexing | Always used for indexing | Not always used for indexing |
| Anchor Tag Attribute | None required | rel="nofollow" |
Note: A detailed comparison of nofollow and dofollow links can be found here: Dofollow vs Nofollow Links In SEO.
Dofollow Links In SEO Summary
I hope you enjoyed this guide on dofollow links in SEO.
As you discovered, dofollow backlinks are links that point back to your website or blog for Google and other search engines to crawl. And dofollow links direct search engine spiders to crawl the hyperlink and pass the PageRank authority of the origin site to the destination site.
Knowing how dofollow links work and ways to generate more of them for SEO (as explained on this page) can help increase the rankings and traffic for your website in search engines like Google, Yahoo, and Bing.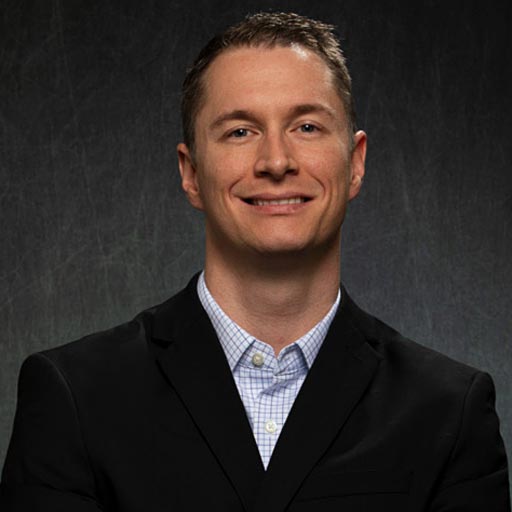 Stephen Hockman is an entrepreneur and founder of SEO Chatter. He specializes in search engine optimization and digital marketing and has been fascinated with SEO since 2005. His goal is to share the best tips and news about search engine marketing to help you get more website traffic.