In this article, you'll learn how to get dofollow backlinks for your website.
In particular, you'll find 15 ways for how to create dofollow backlinks that can improve your site's link profile for search engine optimization (SEO). Dofollow links are good for SEO because they pass PageRank authority from the origin site to the destination site.
Consider this guide your complete guide for making the link building process a little easier for getting more high quality backlinks that can help increase your rankings in search engines like Google, Yahoo, and Bing.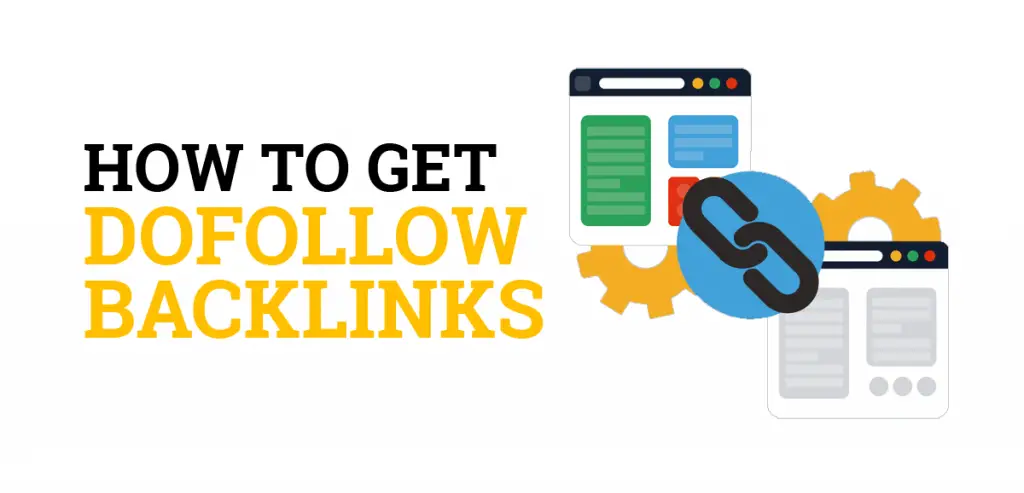 How To Get Dofollow Backlinks
1. Add Your Site to Google Publish Center
The first method for how to get dofollow links is to use Google Publish Center which will help your content get indexed in Google News.
Google News is the most authoritative option for getting your articles listed for people all around the world to read. In the past, it was quite difficult to get an article published in Google News, but now it's so much easier with Google Publish Center.
Here's how to obtain more dofollow backlinks through Google News via the Publish Center:
Go to Google Publisher Center.
Use your Gmail account to log in.
Select "Add Publication" from the left sidebar.
Fill in all of the essential fields, including your primary website property.
Click "Add Publication".
Finally, click on "Publication Settings" from the main interface to go through the steps to verify your site through Google Search Console.
2. Get Dofollow Backlinks by Interviewing Influencers
The second way for how to create dofollow backlinks is to interview influencers in your industry. When you know who is prominent in your field, seeking their opinion or perspective on a topic is a terrific approach to get your name in front of them and a link back to your site.
The interview guests will often share links to your content on social media and from their own websites, which, more often than not, will be a dofollow link.
3. Be Interviewed Yourself
Getting your own interview on a podcast, in a YouTube video, or in a written article is another good method for creating dofollow backlinks. Because the hosts and writers of this type of content know the significance of SEO and link building, they'll usually include a dofollow link to your homepage or a particular URL you want the most PageRank value passed to in exchange for being interviewed as an expert in the field.
4. Turn Brand Mentions into Backlinks
You can check if your company is already being referenced online using Google's search engine and Google Alerts. While mentions are fantastic in and of themselves, they're not as valuable as a backlink. However, a lot of people will gladly convert a mention into a link if you ask nicely. And, ironically, it's typically people's aversion to asking that holds them back from getting these powerful dofollow backlinks.
Here's how you can snag some of this low-hanging SEO fruit:
Search for your company's name on Google. If your company isn't yet well-known on the Internet, experiment with a few different permutations of your name and related terms to ensure you're getting the best results.
Make a list of every website where your firm is mentioned. This will help you stay organized and avoid missing out on any possibilities.
Contact all of the businesses on the list through email and/or social media messaging. Inquire whether it's permissible to transform the reference to a hyperlink.
Create Google Alerts for your company's brand name. This will make it simple for you to keep track of future mentions on a daily basis and grab backlink opportunities as a result of this.
5. Create an Expert Roundup for Dofollow Backlinks
Another popular way to get dofollow backlinks is to create expert roundup articles. This type of content presents the viewpoints or expertise of prominent figures in your field in a single post.
You simply choose the people you want to feature, then pose a question about a hot topic in your industry, and collect their responses in a blog post or featured article on your website.
After the content is published, you then distribute the expert roundup to the participants and ask them to link back to it on their websites. Because this type of content increases visibility for their brands and skills, these experts will frequently include a dofollow link to your website in order to pass PageRank value to your website for SEO purposes.
6. Use Guest Blogging
Guest blogging is the practice of writing blog posts that are published on other websites. In exchange for this free content, the site owner allows you to add a homepage link to your site in the author bio field and one or two backlinks in the content itself.
This is a common link building strategy to build dofollow backlinks with keyword optimized anchor text. However, it's best to use this method on a lower scale as Google has mentioned in the past that it doesn't like when authors exchange guest posts for backlinks. If your website's backlink profile consists of a high number of guest posts and very few other types of links, then it could cause a ranking penalty.
Therefore, you should make guest blogging a part of your link building strategy and not the primary way to generate backlinks. You can check out this other article on how to get backlinks without guest posting for more ideas on this topic.
7. Create Links on Dofollow Forums
Forums are another easy way to get links, but because many SEOs have exploited these platforms for link building, most Forums have shifted to using the nofollow tag on user-generated links.
However, some dofollow Forums still exist like the sites featured in this Dofollow Forums list.
8. Find Your Competitor's Dofollow Links
Want to know a super fast and easy way to create dofollow backlinks that can help you build a strong profile like your top competitors?
Just crawl their backlink profiles with an SEO auditing tool like Ahrefs, Semrush, or LinkMiner. This will help you quickly uncover the top URLs sending dofollow backlinks to their sites.
You can then try to obtain the same backlinks by contacting the website owners after you've found these sorts of connections.
9. Use HARO for Dofollow Backlinks
Help a Reporter Out (HARO) is a free service that connects journalists with industry experts to get quotes and opinions that can be included in their articles while also providing good media coverage for the brand.
HARO can be an excellent resource for building dofollow backlinks from some of the top websites on the Internet with high domain authority, such as CNN, Forbes, Mashable, Good Housekeeping, etc because reporters who work for these companies use the HARO service.
After joining HARO for free, you can choose various categories to get daily media inquiries you can respond to with the chance of getting a brand mention and a potential backlink for your website. See this complete guide on How to Use HARO for SEO & Backlinks.
10. Claim Broken Links on Other Websites
Broken link building is another popular method for building dofollow links. With this strategy, you find links on other websites that have stopped working (also known as a dead link) due to the content being moved or deleted.
You'll need an SEO tool to find broken links quickly and at scale or you can hire one of the best link building agencies to do this analysis for you. The following is a short summary of how to use Ahrefs for this process:
Make a list of credible rivals in your niche.
Evaluate the domains with Ahrefs Site Explorer and remove the low-quality sites from your list.
Find broken links on the high-quality sites using Ahrefs Broken Link Checker by going to Site Explorer -> Pages -> Best by Links -> filter for HTTP 404.
After you find broken link opportunities, you'll then reach out to the site owners and inform them about the dead links while also offering one of your URLs as a good replacement.
11. Use Email Outreach
This is a classic way to get dofollow backlinks from other website owners. The way it works is finding topically relevant content online, then pitching the site owner through email with a polite ask if they'll include a link to your site as an additional resource for the reader.
More often than not, you'll be asked to pay for this type of backlink because site owners typically won't place a link from email outreach without some type of exchange in value. However, keep in mind that Google doesn't recommend you pay for these types of links because it's a violation of their Webmaster Guidelines.
12. Create a Publicity Event
A publicity event is any event designed to generate publicity. This can include events like a new business opening, a webinar, livestream, conference, seminar, and any other reason for bringing people together online or in a physical location.
Publicity events tend to attract a lot of high-quality links and the more lead time you can use to promote the event date, the more links you can build to your site. And for even more ideas, check out this related post on how to get high-quality links here. 
13. Build Dofollow Links with Image Sharing Sites
You can use image sharing sites to build backlinks at scale without; many of which will be dofollow backlinks.
By uploading images to an image sharing site like Flickr and giving the pictures a Creative Commons license that enables free distribution, you'll get a lot of people downloading and using your images on their own websites.
To make sure you get proper credit and a backlink, you can put in the image description something like this: "This image is free to use with a linked attribution. Please include 'Photo by domain.com' for proper image credit."
If you like this idea, then make sure to read this other article on how to build backlinks for free. It includes this link building tip and 50+ others.
14. Create Web 2.0 Sites for Links
Another way to create backlinks that are dofollow is to build them yourself on free web 2.o sites. You can hire this task out on a platform like Fiverr or do the work yourself by setting up free accounts on these types of sites:
WordPress
Blogger
Weebly
Wix
Tumblr
Live Journal
Wikidot
Once the site is live, you then create content and add your backlink to it. However, you need to remember that you can't just create one web page with a dofollow link and then move on from the site. Otherwise, the backlink won't have any PageRank value to pass to your domain. Plus, these free web 2.0 platforms are known for deleting abandoned accounts with little content published on the site.
The stronger you make these types of sites, the better they'll be for your backlink profile. And, you can also create backlinks to these web properties as well to improve their PageRank authority. See this guide on how to create web 2.0 backlinks that bring the most value to your site.
15. Get Listed On Business Directories
If your business has a local address, then you can go to business directories and set up an account. These accounts allow you to insert your website URL into the listing along with your phone number and address.
Having several local business directory backlinks can add to the trustworthiness of your website because it helps verify to the algorithm that you're running a real business; not just a fly-by-night website.
Some good local business directories include:
Google My Business
Bing Places
Foursquare
Local Chamber of Commerce
Merchant Circle
Yelp
Hot Frog
Tupalo
Learn More About Dofollow Links
The links below explain more about dofollow links and how to use them correctly for better search engine optimization. Use these resources to expand your knowledge on the subject.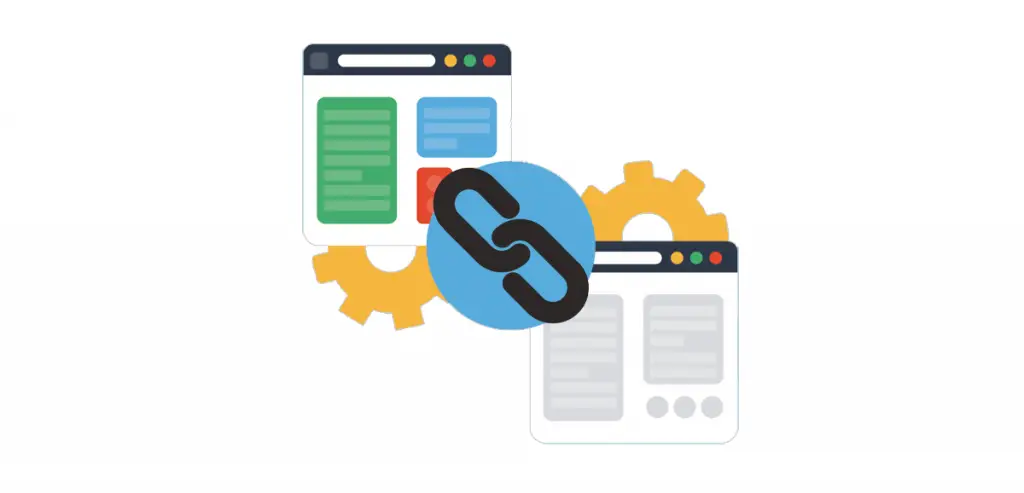 Getting Dofollow Backlinks Summary
I hope you enjoyed this guide on how to get dofollow backlinks.
As you discovered, there are many different ways for how to create dofollow backlinks for your website. And if you put any of the strategies above into practice, you can improve your website's backlink profile to help increase its domain authority and page authority. The more dofollow links your site has, the more it can experience an increase in rankings in search engines like Google, Yahoo, and Bing.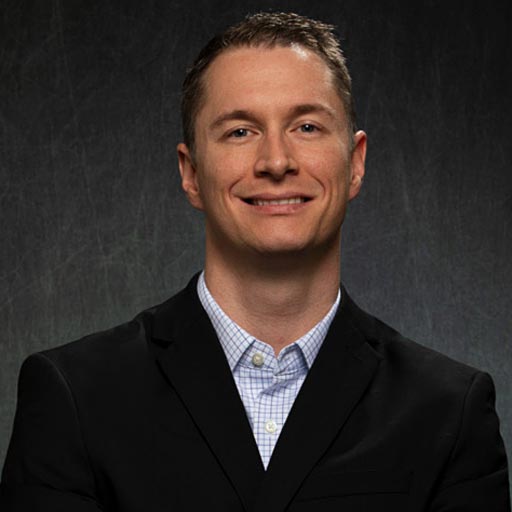 Stephen Hockman is an entrepreneur and founder of SEO Chatter. He specializes in search engine optimization and digital marketing and has been fascinated with SEO since 2005. His goal is to share the best tips and news about search engine marketing to help you get more website traffic.