If you've ever wondered, "what is white hat SEO?", then this post is for you.
Below, we'll go over every aspect of white hat optimization so you can get a clear understanding of this SEO practice.
The goal here is to not only give you the meaning of white hat SEO but to also help you walk away with a strong grasp of white hat SEO strategies so you know how to do white hat SEO for your website.
By the end, you'll be well informed on the many benefits that white hat optimization can give you as well as the top white hat SEO techniques that deliver the best results for higher rankings and traffic.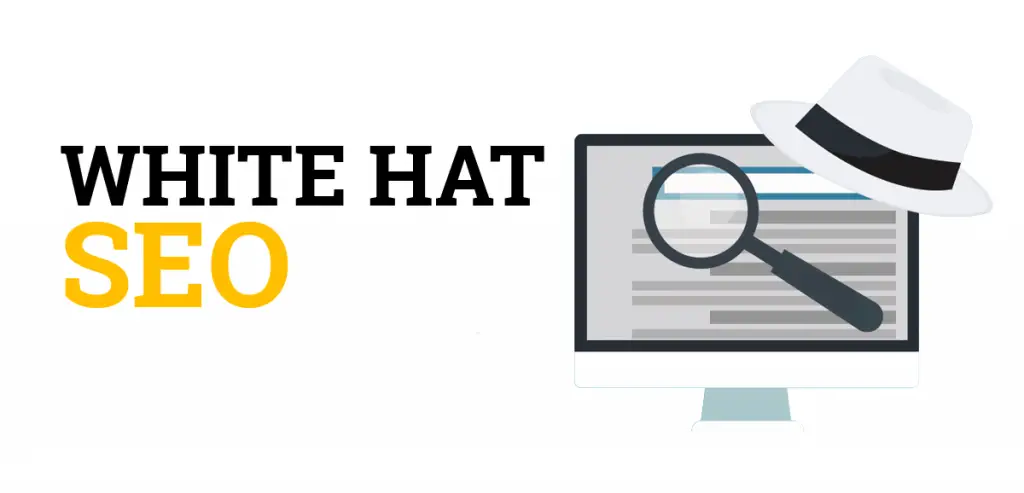 What Is White Hat SEO?
White hat SEO is a set of SEO strategies that improve your site's rankings on a search engine results page without violating the rules of the search engine. White hat SEO follows the quality guidelines of search engines like Google and does not engage in spam methods to manipulate the algorithm.
In simpler words, the meaning of white hat SEO is that it's a safe form of search engine optimization.
That's the basic definition for what is white hat SEO. Next, we'll go over a quick example of white hat optimization, then get into the benefits it has to offer before outlining a good white hat SEO strategy you can follow.
What Is An Example of White Hat Optimization?
Examples of white hat optimization include writing content for human readers, optimizing on-page elements for SEO, using internal linking for target keywords, focusing on fast loading times, improving mobile-friendliness, and creating quality content for organic link building.
Benefits of White Hat SEO
White Hat SEO Offers Long-Lasting Rankings
The goal of any good search engine optimization (SEO) strategy is to earn one of the top spots in the search engine results pages (SERPs).
And white hat SEO can help you get those top 10 positions on Google and keep them for the long term.
If you get to the first page on Google using white hat SEO techniques, then there's less of a chance that your rankings will fluctuate during an algorithm update. That's because Google is always trying to surface the best possible results for its users that follow its webmaster guidelines and remove the sites that are using manipulative tactics to rank in the top positions.
We'll get into the specifics for how to do white hat SEO in the next section, but for now, just realize that the top benefit of white hat SEO is that it offers long-lasting rankings that are less susceptible to future ranking drops.
White Hat SEO Builds Trust and Authority
If you're practicing white hat SEO, then you can build more trust and authority for your website.
Websites that earn high rankings based on white hat optimization methods earn more trust with Google because they follow the webmaster quality guidelines. And along with that trust comes more authority in a niche, which makes it easier to rank for your target keywords.
If you notice certain websites and brands ranking for many different keywords in the SERPs, and are wondering how they continue to lock in those positions, it's likely because they've earned trust and authority from Google from years of hard work using white hat SEO strategies.
White Hat SEO Benefits Your Time & Money
White hat SEO will save you much more time and money than black hat SEO practices (i.e. manipulative tactics used to trick the algorithm to rank a page higher than it should).
With white hat SEO, you're following the rules of the search engines and the work you do today can last a lifetime without very many adjustments.
However, with black hat SEO, you're violating the rules and what works today may not work tomorrow. Therefore, you'll have to constantly spend time and money to rearrange your strategy.
By adhering to white hat SEO methods, you'll never have to worry about wasting time or money because the optimization techniques will not be penalized.
You can learn more about what is black hat SEO here.
Or go to my white hat vs black hat SEO page to see a full comparison of the two activities.
White Hat SEO Is Easy to Do
Another good benefit of white hat SEO is that it's easy to do and anyone can follow the optimization strategies to get results.
White hat SEO consists of tactics that any website owner can implement without any special knowledge or software. And a lot of it has to do with on-page SEO techniques.
But black hat SEO, you have to learn complicated methods that often require special tools to get the tactics to work. And these often require off-page SEO methods.
Therefore, if you want the easiest way to optimize your site for higher rankings and traffic, white hat SEO is the route to go.
White Hat SEO Is Legal
With white hat SEO, you don't have to worry about potential legal issues because everything you're doing for search engine optimization is ethical and adheres to guidelines set out by the search engines.
Additionally, white hat SEO techniques do not violate other websites' guidelines. That means you have no reason to worry about getting a violation notice from third-party sites.
However, with black hat SEO, you're often making illegal use of someone else's property for your own gain in the search engines. And those violations can be met with legal consequences if you get caught.
A blend between white hat and black hat is called grey hat SEO. You can learn more about that strategy in my guide on what is grey hat SEO here.
White Hat SEO Doesn't Tarnish Your Reputation
White hat SEO ensures that your brand remains in good standing with the search engines and potential customers and doesn't tarnish your reputation.
But if you were to go against the guidelines by using black hat SEO tactics, then it speaks volumes about your brand for the world to see. Plus, if things go too far, your violations may be publicized and cause extreme damage to your reputation.
The fact is that both black hat and white hat SEO will get you noticed by Google, but only white hat SEO gains positive attention.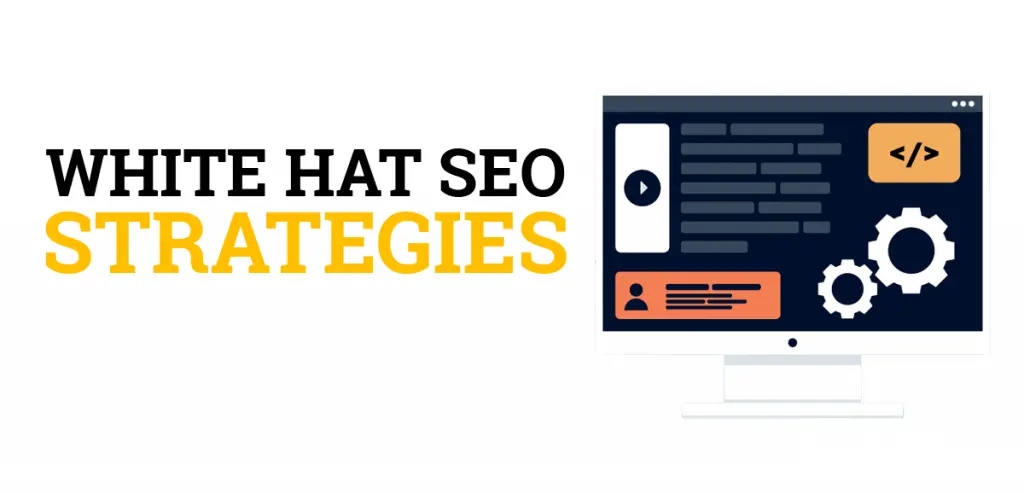 White Hat SEO Strategies
Writing Quality Content
The first white hat SEO strategy you should follow should be writing quality content that benefits the reader, not just the search engine.
A quality piece of content that meets the needs of the user will be easier to rank for its target keywords in Google.
So do your best to answer any and all questions the visitor has about a topic inside your content. You don't want the user to feel like they have to go to another website to get more information.
Choosing Relevant Keywords
All good white hat SEO strategies must include choosing relevant keywords to add to your content.
Writing high-quality content won't get you to page one on Google for any queries if it's not focused on specific keywords you want it to rank for.
Therefore, it's best to use a keyword research tool to discover relevant keywords to add to the content. My favorite is KWFinder by Mangools (try it for free) and it's one of the only SEO tools I'm an affiliate for.
KWFinder can help you find good keywords to target that have high search volume but low competition. That means you have an easier chance to rank for those keywords to get traffic to your website.
Following Good On-Page SEO Practices
On-page SEO is one of the most powerful white hat SEO techniques you can master.
By optimizing key elements on the page and inside the HTML code, you can send stronger signals to Google about what keywords the page should rank for. And when you do on-page SEO the right way, you can rely less on the number of backlinks you have to your content.
That's because Google uses on-page SEO as a primary ranking factor, yet many people are unaware of its true strength. So this is a white hat SEO strategy you can get good at and beat your competitors more easily. See this related guide on how to add keywords to a website for SEO to get practical tips you can follow for on-page optimization.
Internal White Hat SEO Linking Strategy
You can increase the rankings of a target page on your site by using a white hat SEO linking strategy to improve its topical authority.
All you have to do is find other relevant pages on your site and add a keyword-rich internal link to the target page.
An example of this in practice would be this link here: what is off-page optimization in SEO.
As you can tell by the anchor text, I want the target page to rank for the keyword phrase "what is off-page optimization in SEO". And by linking to it with exact match anchor text, Google is given a clearer signal for what the page is about.
Not only does the page itself contain that keyword phrase but other content on my site is pointing to that page to confirm the topic and queries it should rank for.
Organic Inbound Links
Organic inbound links are backlinks your site receives naturally without any exchange of money or goods.
Links that are gained organically are one of the most important elements in a white SEO strategy. Google's algorithm is always being updated to identify and nullify unwarranted and paid links, so you don't want to get links that are not well deserved.
Attaining natural and authoritative inbound links takes time and dedication but has the most long-term impact on how your content ranks in SERPs. So it's very good for organic search engine optimization.
The best way to get organic inbound links is by being an active member in your industry and making connections with other businesses. Over time, your brand can make an impact and other websites will link to your naturally.
You can speed this process up by publishing high-quality content that's well-optimized with on-page SEO as mentioned above. By getting your pages into the top 10 of Google with on-page SEO alone, you can start earning more organic links because people tend to link to other sites that are already on the first page of Google.
Fast Page Loading Times
Page speed is an on-page SEO ranking factor and Google has certain criteria for measuring a site's performance called "Core Web Vitals".
Essentially, page speed refers to how fast your web pages take to load before a user can interact with them, which is a form of technical SEO. And Google has discovered that users prefer faster-loading web pages that load under 3 seconds, especially on mobile devices.
If a page takes longer than 3 seconds to load on a mobile device, the user will often bounce from the page. So improving your page speed is a good on-page SEO optimization activity to consider.
The key metrics to optimize for in a white hat SEO strategy for Core Web Vitals include:
Largest Contentful Paint (LCP): This measures page loading speed and marks the point at which the majority of the page content has downloaded.
First Input Delay (FIP): This quantifies the speed of the first initial engagement a user can have with a page.
Mobile-Friendliness
A final white hat SEO technique you can use to your advantage is making your site mobile-friendly.
Search engines like Google have moved to mobile-first indexing which means that the mobile version of your content will be the predominant factor for indexing and ranking a web page.
And the best way to optimize for mobile SEO is to have a responsive design, faster speed, and better user experience for mobile devices. By optimizing your entire site for these elements, you can more easily pass the mobile optimization requirements for Google so all of your content can rank higher in the search engine.
If you want to learn more white hat methods, check out my guide on how to build SEO strategy that additional tips, templates, and plans.
White Hat SEO Summary
I hope you enjoyed this guide on what is white hat SEO.
As you discovered, the basic meaning of white hat SEO is that it's a set of tactics that improve your site's rankings for keywords without violating the rules of the search engine. White hat SEO strategies do no engage in spam methods to manipulate the algorithm for higher rankings in the SERPs.
And the process for how to do white hat SEO can be used by anyone because the methods are easy to implement and do not require any advanced knowledge or special tools.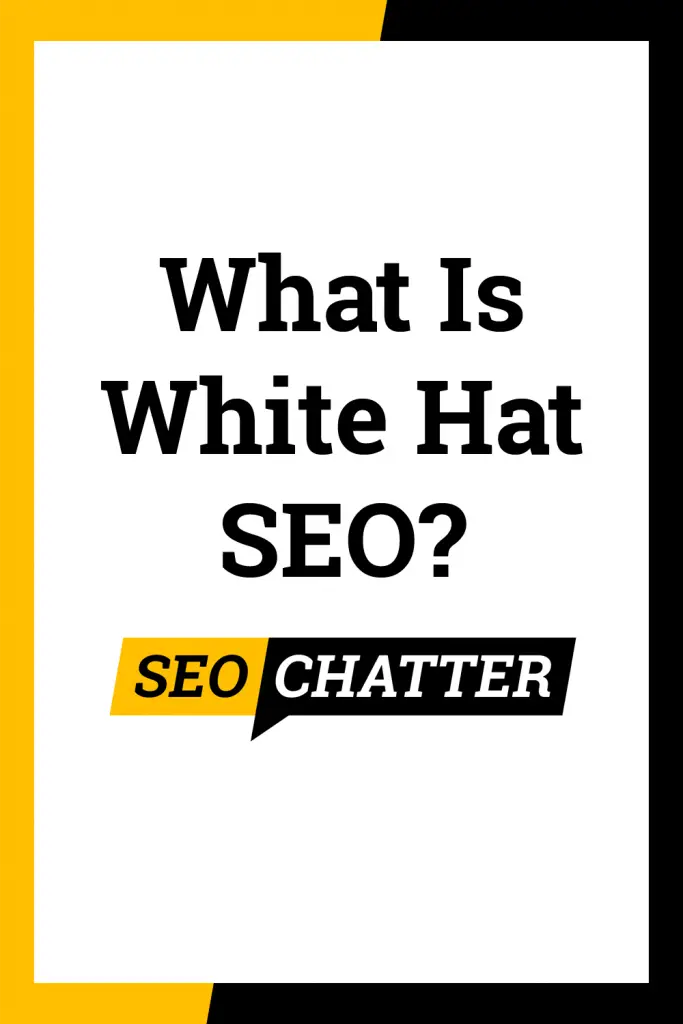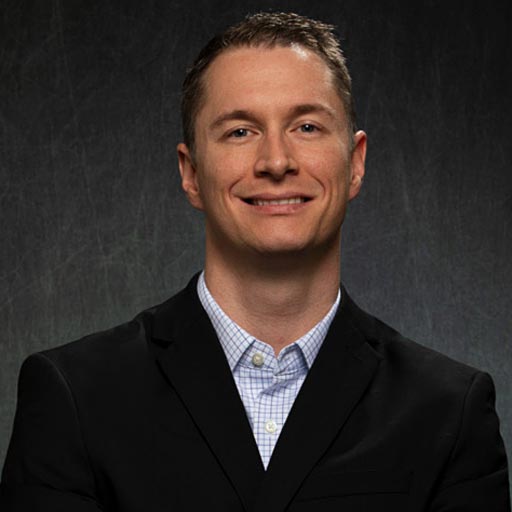 Stephen Hockman is an entrepreneur and founder of SEO Chatter. He specializes in search engine optimization and digital marketing and has been fascinated with SEO since 2005. His goal is to share the best tips and news about search engine marketing to help you get more website traffic.