In this guide, we'll answer the question, "what is SEO strategy?" and explain how it's different than an SEO plan.
We'll also explain what an SEO marketing strategy is and how it combines the concepts of SEO strategies and plans.
But that's not all.
You'll also learn how to build an SEO strategy that works to increase your website's rankings and traffic in the search engines.
By the end, you'll know everything there is about developing good SEO strategies that deliver great results for your business.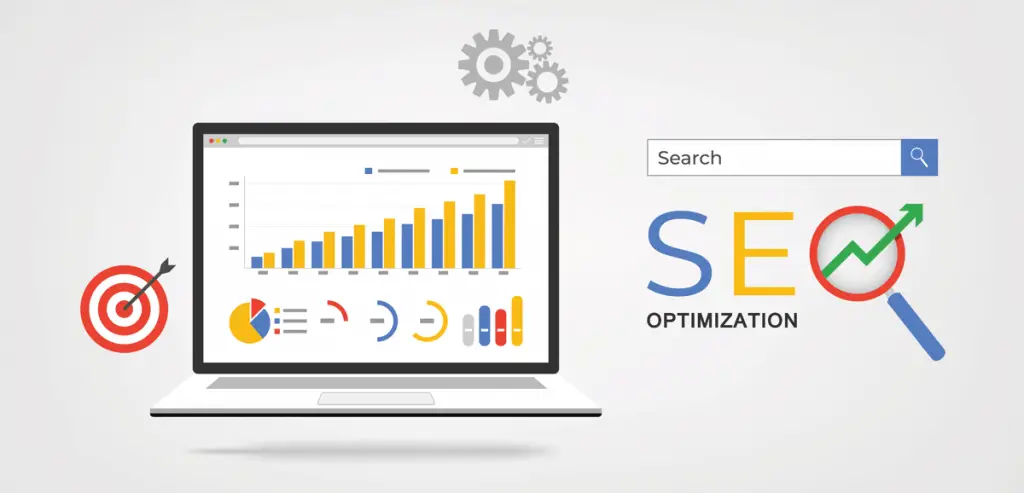 What Is SEO Strategy?
An SEO strategy is a plan to improve a website's search engine rankings to capture more organic traffic. Search engine optimization strategies include on-page SEO, off-page SEO, technical SEO, content SEO, local SEO, and mobile SEO. A good SEO strategy improves website rankings and user experience.
What Is an SEO Plan?
An SEO plan lists the steps required to execute the SEO strategy. Search engine optimization plans include a checklist and SEO action plan template to follow for a website. A good SEO plan improves website rankings and visibility in the search engines to increase organic traffic.
What Is SEO Marketing Strategy?
An SEO marketing strategy is a detailed list of techniques to used to increase a website's rankings in the search results for keywords related to a business. Search engine marketing strategies include the overarching SEO strategy and action plan items to perform on a website to improve organic traffic.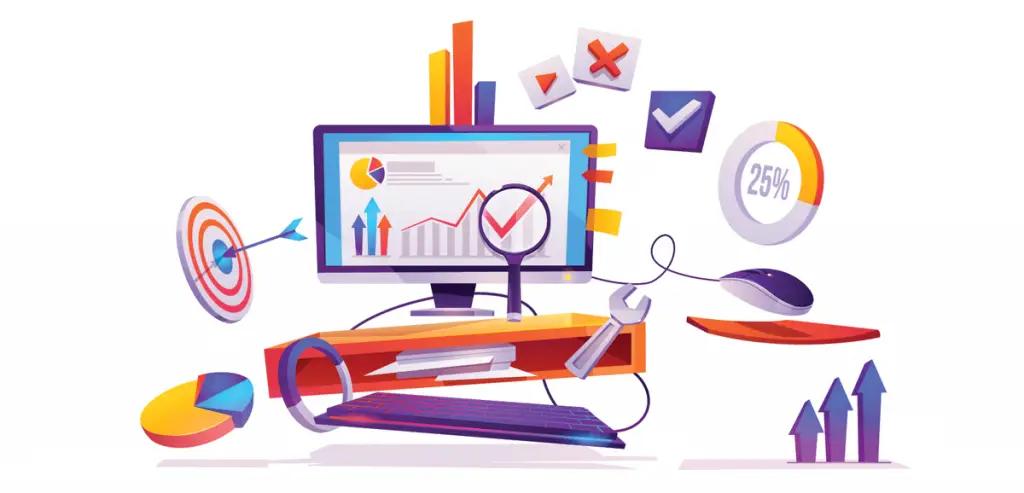 How to Build SEO Strategy
1. Set Your SEO Strategy Goals
The first step in building an SEO strategy is to set your goals.
Once you determine that, then we can move on to specifically answering the question about what are SEO strategies you can use for your site.
Without clear objectives, your SEO plan won't have measurable data to define your ROI (return on investment).
Start by identifying your target SEO marketing strategy results and then work backward to define the process for your goals.
As yourself questions like:
Do you want to increase amount of traffic to a specific webpage or set of pages?
Do you want to increase the number sales for a particular product or products?
Do you want improve visiblitiy in the search engines for certain types of content in the buying process (e.g. TOFU, MOFU, or BOFU)?
Do you want to improve brand recognition and authority in the niche?
2. Make a List of Topics to Cover
The second step to creating an SEO plan that generates higher organic search traffic is to make a list of topics to cover on the website.
But you can't just choose any topics.
The topics must be laser-focused on the niche that the website is an authority in. And the more narrow you can go in the subject matter, the better it will be for your growth.
A good strategy for SEO is to compile a list of about 3-5 words and terms associated with your product or service. This will give you a good starting point for the topics to cover in your content.
Note: Another good article you may want to read after this one on developing a pillar content strategy. This topic clustering strategy helps you build out supporting content for your main pillar page to help it rank easier.
3. Build a List of SEO Keywords
If you want to develop an SEO strategy that works, then keyword research is your solid foundation.
And it's a crucial part of the process that helps you take the topics you came up with in step 2 and write content that matches them to rank high in the search engines.
A common mistake for beginners in SEO is to produce content that doesn't target specific keyword phrases people are actively searching for on Google as well as repeatedly targeting the same term keywords on various pages throughout the site.
By doing proper keyword research, you can prevent those mistakes from occurring and get a higher ROI for your SEO efforts.
The basic idea for building a list of SEO keywords for your topics is to use a keyword research tool to discover the phrases and terms that directly relate to those topics. Then, you want to cluster the similar keywords together on one web page as opposed to writing a separate article for each phrase.
You can find related terms like this by using a keyword research tool like KWFinder by Mangools (try it for free). It's one of the only SEO tools I recommend as an affiliate because it's cheap, yet powerful for keyword research.
With KWFinder, you can type in a seed keyword and get a list of other related terms people are actively searching for on Google. It also helps you find long-tail keywords (phrases with 4 or more words) to include in your cluster for the page.
The image below shows an example of related keywords I found for this article using KWFinder. And by clustering them together on one page, I can improve the organic search traffic for all of them.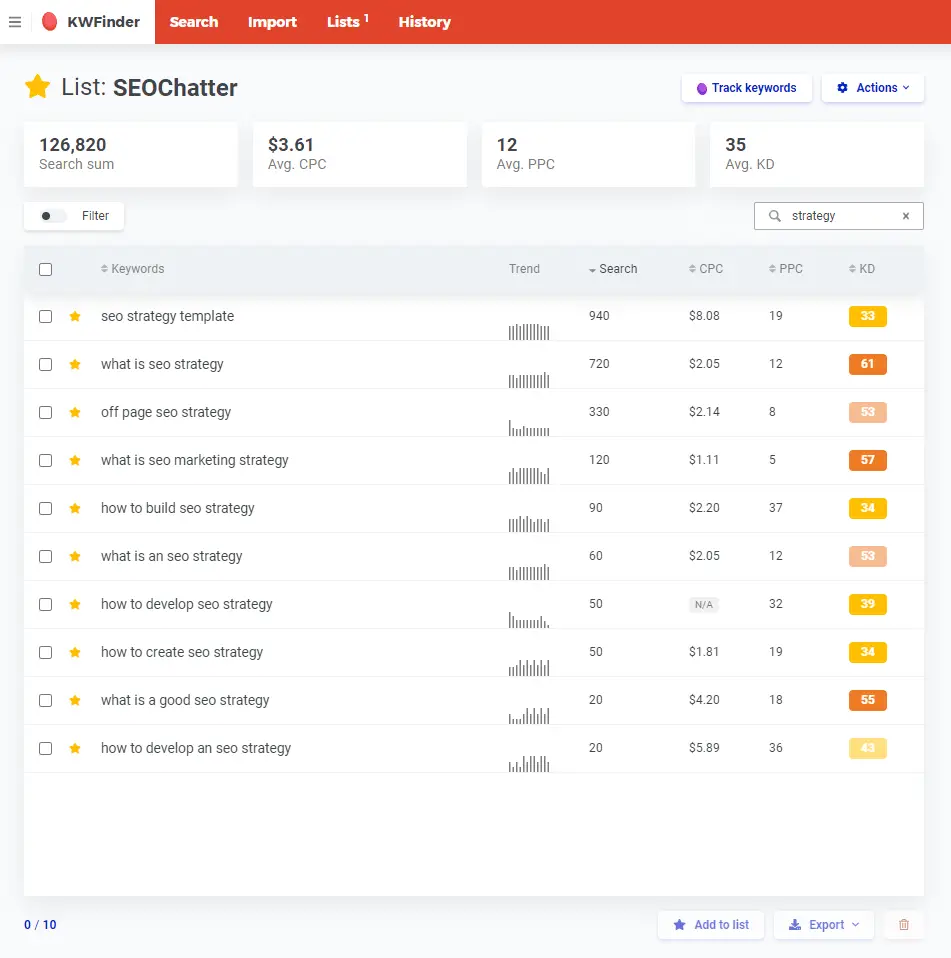 4. Write Content that Meets User Intent
After you have your list of keywords figured out, the next step for how to build SEO strategy that works is to write content that meets the user intent for those clusters of phrases.
As mentioned in my guide on how SEO works for websites, search intent is important because the goal of Google's algorithm is to provide users with the most relevant content for each search query as quickly as possible. And Google serves different types of search results for each query.
If you don't write and structure your content in a way to matches the intent for a particular query, then your website will never rank for it. The same thing is true for minimum word counts. See this related guide for the best word count for SEO.
But how do you know what Google wants to see on your page for the keywords you're targeting?
Just perform a search for your target keywords on Google and then analyze the top 10 URLs on the search engine results pages (SERPs).
In my post on SERP meaning, I explain how every SERP is affected by the search queries entered by the user and those queries fall into three categories: navigational, informational, and transactional. And once you know the type of content Google likes to serve for a particular query, then you can write better SEO content that can rank for those keywords.
5. Optimize Your Meta Titles & H1 Tags
The meta title is one of the most important places to put your keyword phrases in the HTML for your page. The second best spot for keyword optimization is the H1 tag.
In my guide on how to add keywords to a website for SEO purposes, I explain how a meta title acts as a name tag for a web page and is what appears for the listing in the search engine results page for a user to click on.
Therefore, search engines like Google, Yahoo, and Bing put a lot of SEO value on this HTML meta field.
To get the most SEO value out of your meta titles, especially if you're doing SEO analysis for an existing site, it's important to follow these two tips:
Put your highest priority keyword at the beginning.
Include other important keywords in the text without repeating too many of the same words.
For example, I want this page to rank for these keyword phrases:
what is SEO strategy
what is SEO plan
SEO action plan template
So I crafted a meta title like this below based on the tips given above:
What Is SEO Strategy? + SEO Action Plan Template Strategies
As for optimizing the H1 tag, you can just copy your meta title tag into that field to get the most SEO value.
By duplicating your meta title into the H1 tag, you're giving Google a clear signal on what it should display in the SERPs for your web page. There have been reports that Google's crawler will sometimes grab your H1 tag or another heading tag by mistake and list it in the SERP for your URL.
Following this SEO strategy will improve your overall SEO score and ensure that the algorithm knows which keywords you want the page to rank for and reduce the chance of the wrong text being displayed in the search engine results page for your web page.
6. Optimize Your URLs
Another part of a good SEO plan is to optimize the URLs on the website.
URLs with keywords in them tend to rank higher than URLs without them. And the best URLs are ones that give your visitors and the search engines a better clue as to what the content is about.
A simple way to optimize your URLs is to at least include your main target keyword in the page name and put some secondary keywords in if you can.
For example, this web page has this URL:
/what-is-seo-strategy-plan
By structuring the URL in this manner, Google can detect that the content is answering questions about SEO strategies and plans as mentioned in step 5 above without having to repeat the phrase "what is" more than once in the page name.
7. Optimize Your On-Page SEO
On-page SEO is a strategy you can use to increase rankings and traffic for your website by putting your target keywords in specific areas on each page for the Google web crawler to scan and index.
This simple Internet marketing strategy allows you to maximize the internal ranking power of your content so you can worry less about off-site factors like link building.
On-page SEO elements you can optimize include:
H2 to H6 Headings
Body content
Images
Navigation menus
HTML attributes individual elements on the page
In my Mastering On-Page SEO course, I explain how to perfectly optimize any page for specific keywords. I also reveal the top ranking factors for Google. So give it a look if you want to discover how to best optimize your pages for SEO.
You can also learn more about on-page optimization here.
8. Use an Internal SEO Linking Strategy
This is another topic that's covered in depth in my Mastering On-Page SEO course and can drastically create an SEO strategy that works best for your website.
By focusing on an internal linking strategy that uses optimized anchor text pointing to a target page you can send a direct signal to Google about what the content is about and the keywords it should be ranked highest for.
You can learn more about this concept in my article on internal vs external links; however, the golden rule is this: never repeat your exact match link anchor text more than 50% of the time throughout the website so you can avoid over-optimization.
You want to vary your anchor text so it doesn't send a red flag to Google and potentially get your website penalized.
For example, if I wanted to rank this blog post for the keyword, "SEO plan", then I could use the following internal linking plan:
SEO plan (3 internal links)
SEO plan here (1 internal link)
my SEO plan guide (1 internal link)
plan for SEO (1 internal links)
By using this type of strategy, I'm optimizing the internal link anchors for the main target keyword phrase but adding enough variations so it's not over-optimized with an exact match phrase too many times.
9. Fix Technical SEO Errors
Every good SEO plan should include a technical SEO audit.
Technical SEO is important to understand and implement on your site because there could be some non-content issues that are preventing your pages from ranking as high as they should due to crawling and indexing problems.
A good technical SEO strategy will cover these factors on your website:
Crawling
Rendering
Indexing
Website Architecture
Page Speed
Broken Links
301 and 302 Redirects
404 Errors
Structured Data
Mobile Optimization
HTTPS
Duplicate Content
Hreflang
Robots.txt File
XML Sitemap
You can learn more about technical SEO here.
10. Create a Link Building Plan
Link building is an important part of an off-page SEO plan that can improve the popularity, expertise, authority, trust, and relevance of a website.
Good off-page optimization is achieved when you get other reputable sources online linking to or promoting your website, and vouching for the quality of your content.
Google's How Search Works documentation states the importance of off-site factors like link building:
"Our systems are designed to identify signals that can help determine which pages demonstrate expertise, authoritativeness, and trustworthiness on a given topic. We look for sites that many users seem to value for similar queries. For example, if other prominent websites link to the page (what is known as PageRank), that has proven to be a good sign that the information is well trusted."
You can get more links to your website by using these common link building techniques:
Guest posting
Content marketing
Link insertions on previously indexed content
Adding your business to local listing directories
Checking sites for broken links and offering a replacement to the website owner for your URL
Blog commenting
Forum posting
Participating in question & answer sites
Posting links on social media
Social bookmarking
Learn more about off-page SEO here.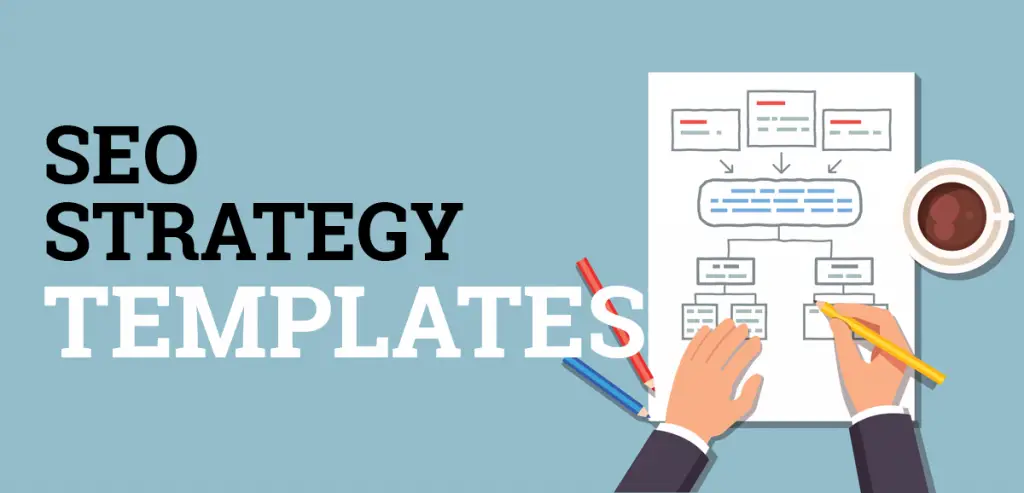 SEO Strategy Template List (Action Plans)
Here's a list of the top SEO strategy templates you can use to improve your search engine optimization.
Each SEO action plan is free to download and use for your own website.
This is a free high-level SEO strategy template that will help you define your target audience, find good keywords, make an SEO plan for content, build backlinks, and more. It's also available in three formats: Word, PDF, and Google Doc.
If you're struggling to create an SEO plan for your website, then this template can help you developed a laser-focused strategy to drive traffic more traffic to your pages.
This SEO marketing agency is giving away free SEO templates for every essential task, including content briefers, content strategy, keyword research, backlink quality checklist, SEO roadmap, website outline, and SEO contract.
Grab this free 3-step SEO strategy guide to improve your search engine optimization and website visibility in Google.
This enterprise SEO business is offering a free SEO roadmap to help you keep all of your SEO-related activities on track, eliminate errors, and streamline the decision-making process.
What are the Top Three SEO Strategies?
1. On-Page SEO
On-page SEO is one of the top SEO strategies you can use to optimize individual pages on your website.
By improving the on-page SEO for your content, you can increase your keywords rankings in Google because the search engine crawler will understand which queries to match your pages with.
2. Technical SEO
Technical SEO is another top SEO strategy you can use to increase your site's visibility on Google and capture more traffic from the search engines.
Technical SEO relates to the non-content elements of your website that impact user experience and crawlability, including:
Site speed
Mobile-friendliness
Indexing
Site architecture
Structured data
Security
3. Off-Page SEO
Off-page SEO is another top strategy for SEO you can use to improve your keyword rankings and traffic.
This method of search engine optimization is an SEO marketing strategy that helps to strengthen your website's reputation and authority, which are important factors for the Google algorithm because the search engine wants to display results that are reputable, reliable, and trustworthy for its users.
Off-page optimization includes strategies such as link building, content marketing, guest posting, local listings, and social bookmarking.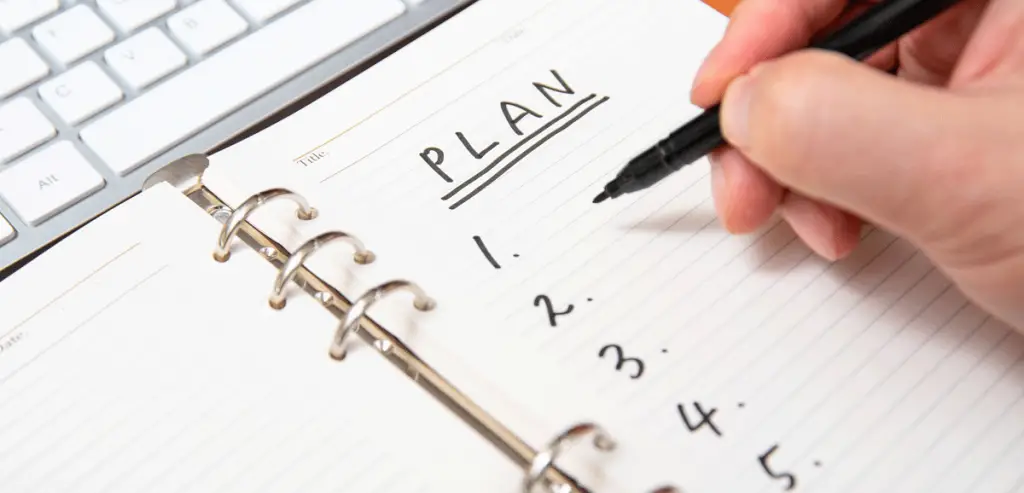 SEO Strategy & Plan Summary
I hope you enjoyed this guide on the topic of "what is SEO strategy".
As you discovered, an SEO plan is a subset for SEO strategies because it is the actional items you'll perform to meet the objective goals of the overarching strategy.
There are also several free SEO strategy template PDFs and documents you can use from reputable search engine optimization agencies. All of which are available for you to download and use to improve your website.
By using those resources and the tips on this page for how to build SEO strategy for your website, you can create a good plan that delivers measurable results for your business.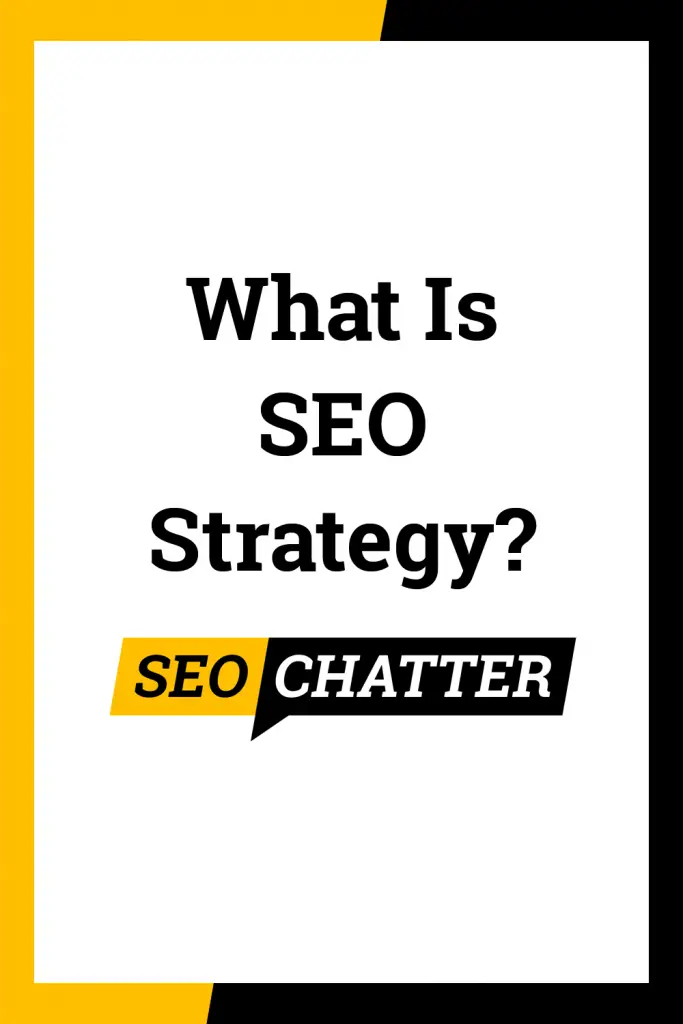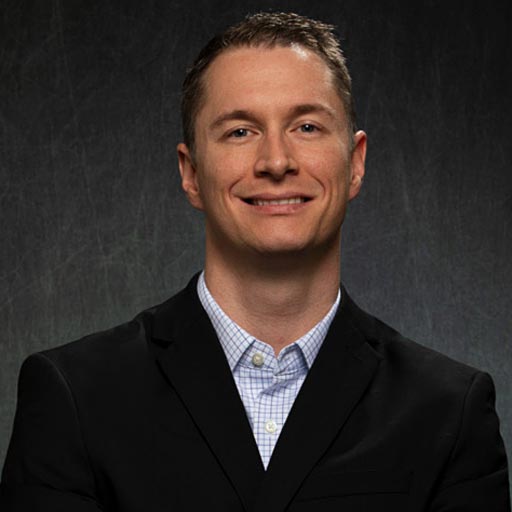 Stephen Hockman is an entrepreneur and founder of SEO Chatter. He specializes in search engine optimization and digital marketing and has been fascinated with SEO since 2005. Stephen's goal is to share the best tips and news about search engine marketing so you can get more traffic for your website.