This guide includes a list of free advertising websites.
In total, you'll find 18 of the best advertising websites you can use to promote your business online to gain more leads, customers, sales, and visibility in search engines.
This page is divided into two sections: the first part includes a quick list of the top free advertising sites for a small business that are recommended in this guide, and the second part gives you a detailed overview of all the popular advertising websites so you know how each one can be used to market your business on the Internet.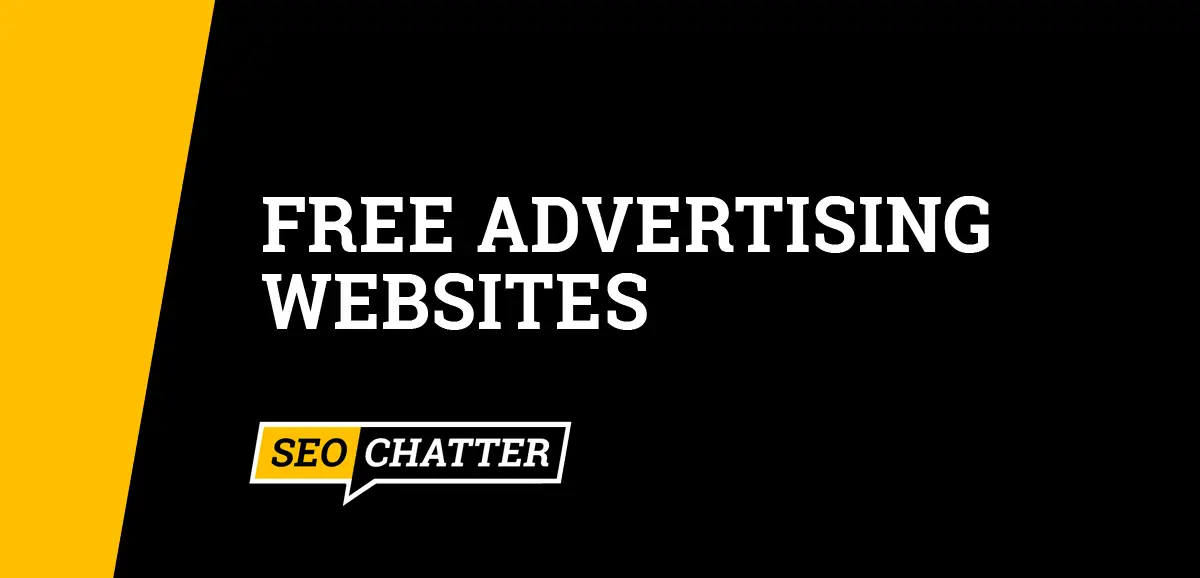 Free Advertising Websites List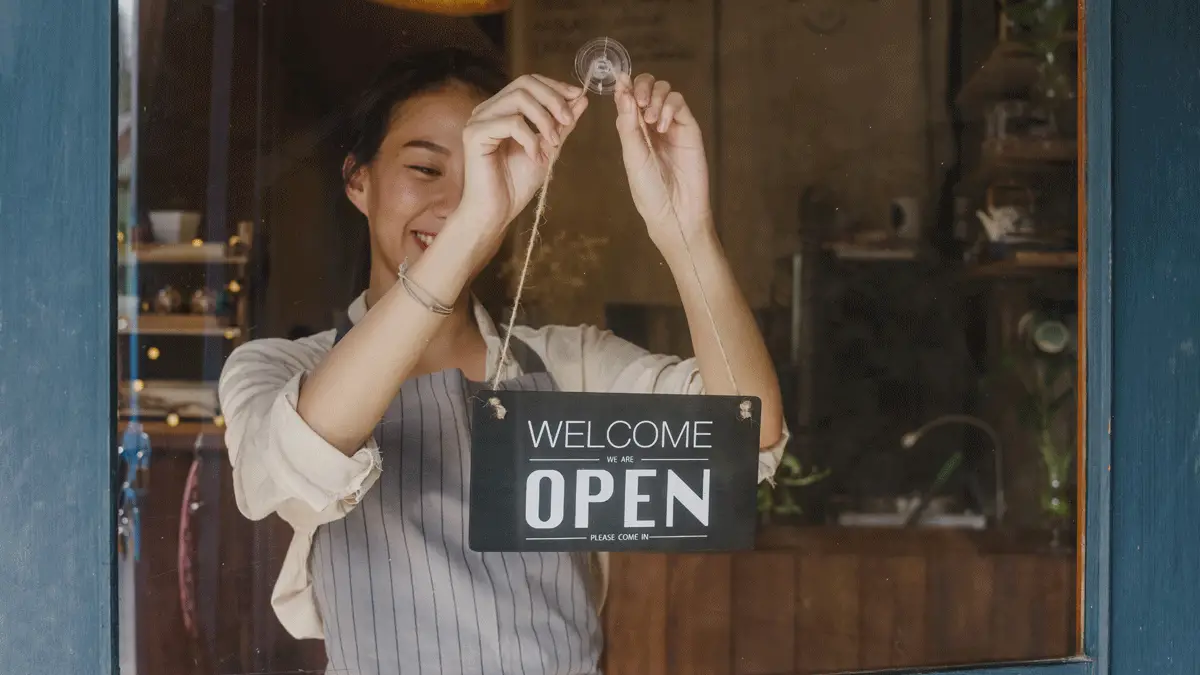 Best Free Advertising Sites for Small Business
1. Google Business
If you only sign up for one of the free advertising websites after reading this guide, then a Google Business Profile should definitely be it. Every small business owner should have a Google Business listing for 24/7 promotion and local search engine optimization (SEO).
Formerly known as Google My Business or GMB for short, setting up a Google Business Profile is a simple yet effective way to boost your visibility across Google's search engine, including on Maps. 
Google Business is an invaluable tool for local SEO because your listing even assists potential customers with making a purchasing decision as it provides everything from your contact details and website to opening hours, customer reviews, and photos. Plus, you can advertise new offers for free with Google Business posts that are displayed on your listing to attract more leads, customers, and sales. See this related guide on how to promote your business on Google for free advertising for more details.
2. Bing Places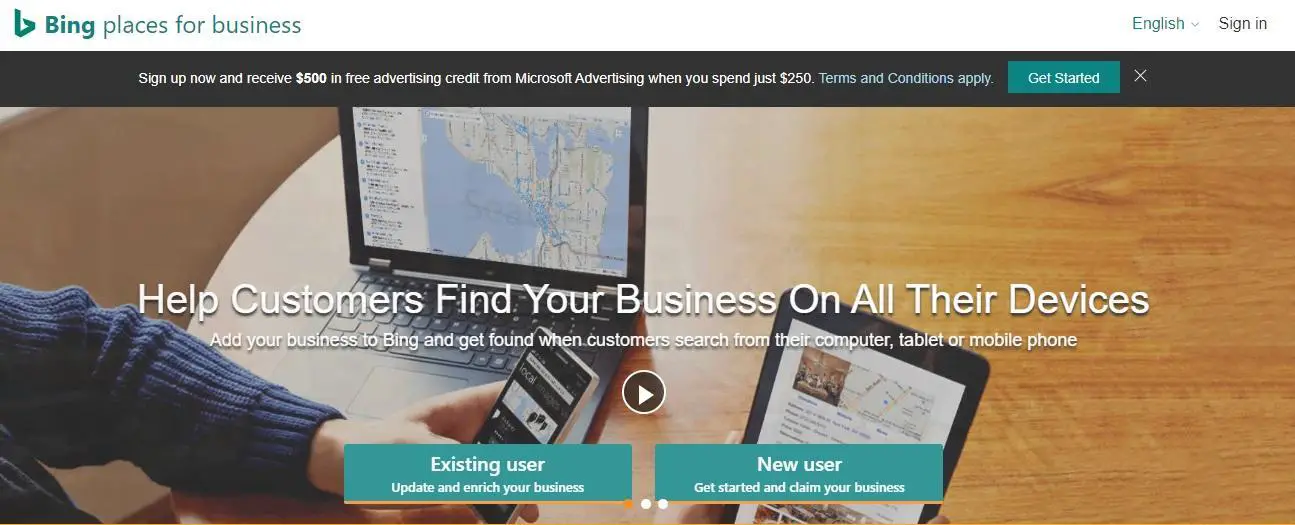 The next best free advertising site is Bing Places, which is essentially Microsoft's answer to Google Business. This beginner-friendly platform allows you to create a free listing with essential business information and photos. It even allows you to promote special offers to drive traffic and gain new customers. 
These listings don't just appear in Bing search results viewed on a web browser, but can also appear when users access certain functions on Windows 10 and 11, the Microsoft Edge browser, and Cortana.
3. Apple Business Connect
As a small business, you can use Apple Business Connect to claim a free place card that shows up on Maps and other Apple apps when users search for businesses like yours in their surrounding area.
The place card allows you to display all the essential information, such as opening hours, reviews, and photos. It also gives customers the ability to call you, visit your website, place an online order, or access directions to your location.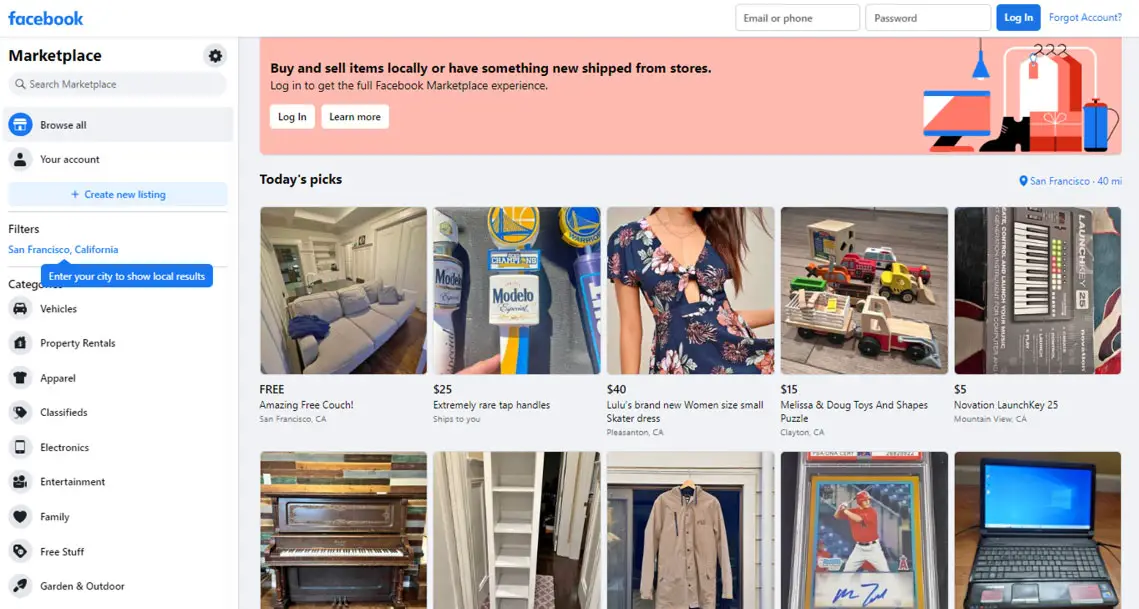 4. Facebook Marketplace
If your company sells physical products, then Meta's Facebook Marketplace is worth a look as a good free advertising site for small business. Meta's answer to the likes of eBay, this digital marketplace allows you to advertise products to local customers at no charge, arrange a sale, and keep 100% of the profits.
5. Meta Shops On Facebook and Instagram
If you like the idea of using the world's most popular social media platforms to showcase your products for free but also want the convenience of collecting payments via those platforms, consider Meta Shops on Facebook and Instagram. 
Once set up on these popular advertising websites, customers can buy from you without ever leaving social media, while the ability to tag products in your posts and stories makes it a great way to advertise them for free.
Note: Meta also has a directory for advertising creative businesses. See this related list of marketing directories for more details.
6. Better Business Bureau
The name Better Business Bureau is synonymous with high standards of quality and service, so what better platform to promote your business on?
At the BBB website, you can create a free profile to get listed in a comprehensive business directory, getting seen by people who only want the best from the businesses they work with. Creating a free listing on this site also improves the trust and credibility of your business which are important factors that Google's search engine algorithm systems use for ranking your website in the local search results.
7. Yelp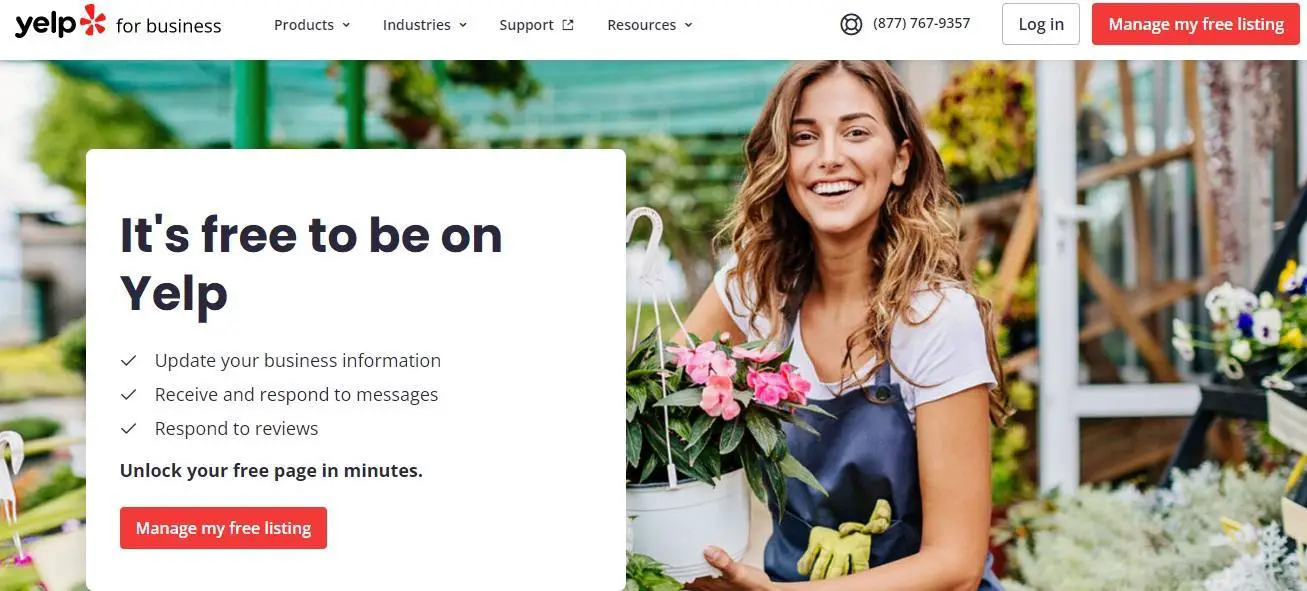 Yelp is one of the most popular business directories in the world which makes this platform one of the best sites to advertise your business online. Especially because Yelp results frequently rank well in search results for relevant keyword phrases. Businesses of every size (small to large) from all kinds of industries can create a free listing, manage reviews, and more to promote their business at no charge.
8. Angi (Formerly Angie's List)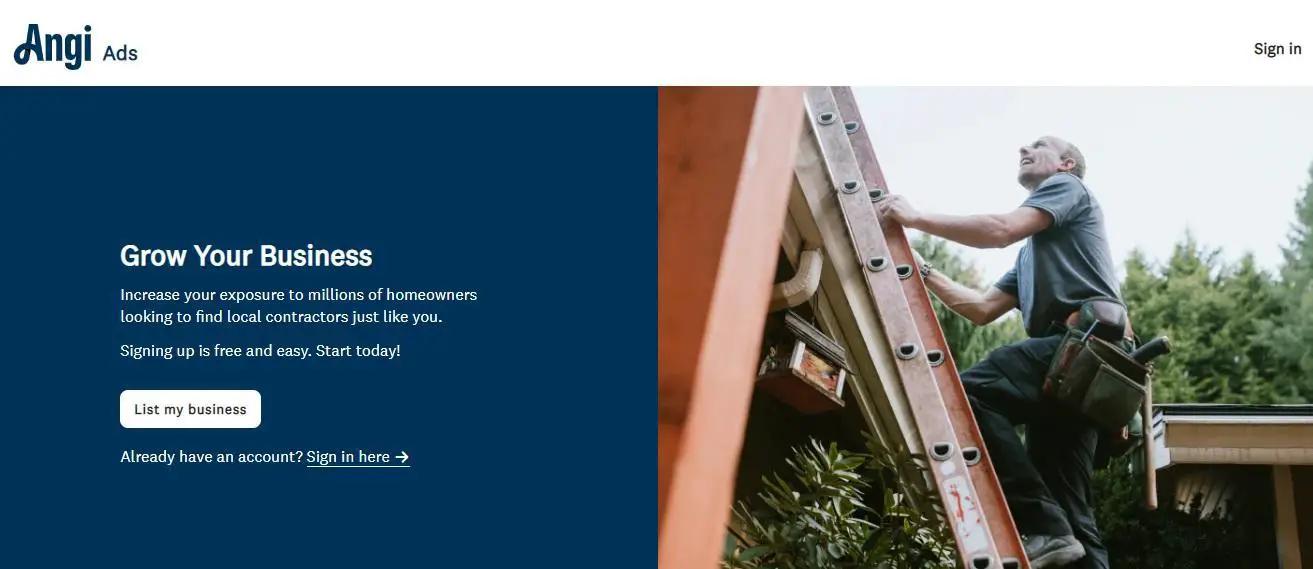 Angi is a niche business directory that connects tradespeople and local contractors with homeowners looking to hire their services. If your company can benefit homeowners, then Angi is one of the best free advertising websites to gain more local customers. As well as listing your business's service, you can also respond to leads, send quotes, and even request payments through the site.
9. Craigslist
Craigslist has been around since 1995 and remains one of the most popular online classifieds sites in the world. If you're a small business with a limited budget, creating a classified ad on this free advertising site is a great way to reach a large local audience.
10. Adpost
Adpost is an excellent Craigslist alternative, albeit one with international reach, making a great, low-budget way to begin growing your business across the globe. It even offers Web3 Escrow protection and USDT tethering for companies willing to accept cryptocurrency payments which make it the best advertising website of its kind for modern money transactions.
11. GumTree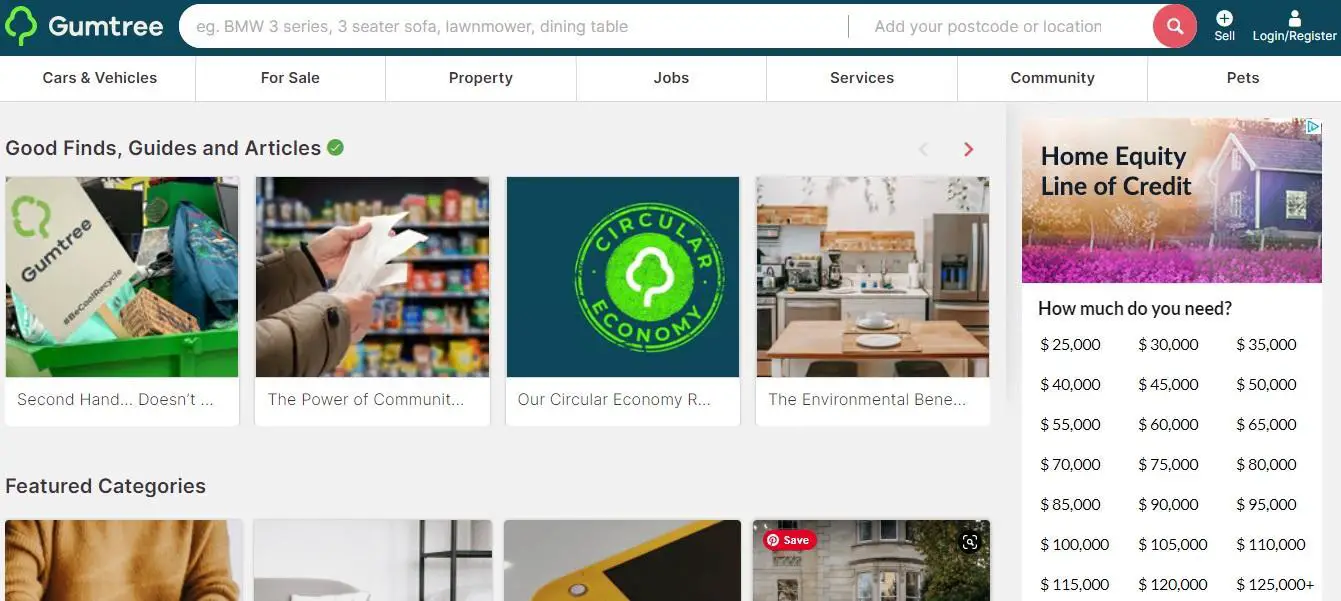 GumTree is essentially the UK's answer to Craigslist, making it a good free advertising site for a small business if you want to reach customers in Britain. As popular over there as Craigslist is in the United States, millions of people use the platform daily to search for goods and services that you can promote with a free listing of your own.
12. ClassifiedAds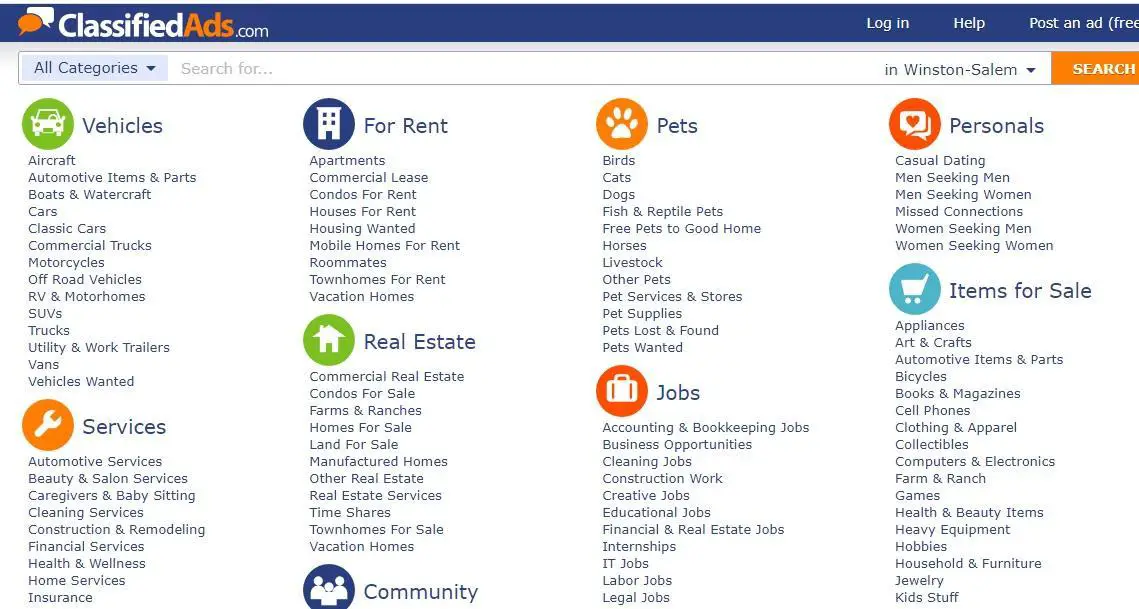 ClassifiedAds is another excellent platform for budget-restricted small businesses. A breeze to use, the platform allows you to create free classified ads for products and services across an enormous number of categories and in any number of different locations. 
13. Manta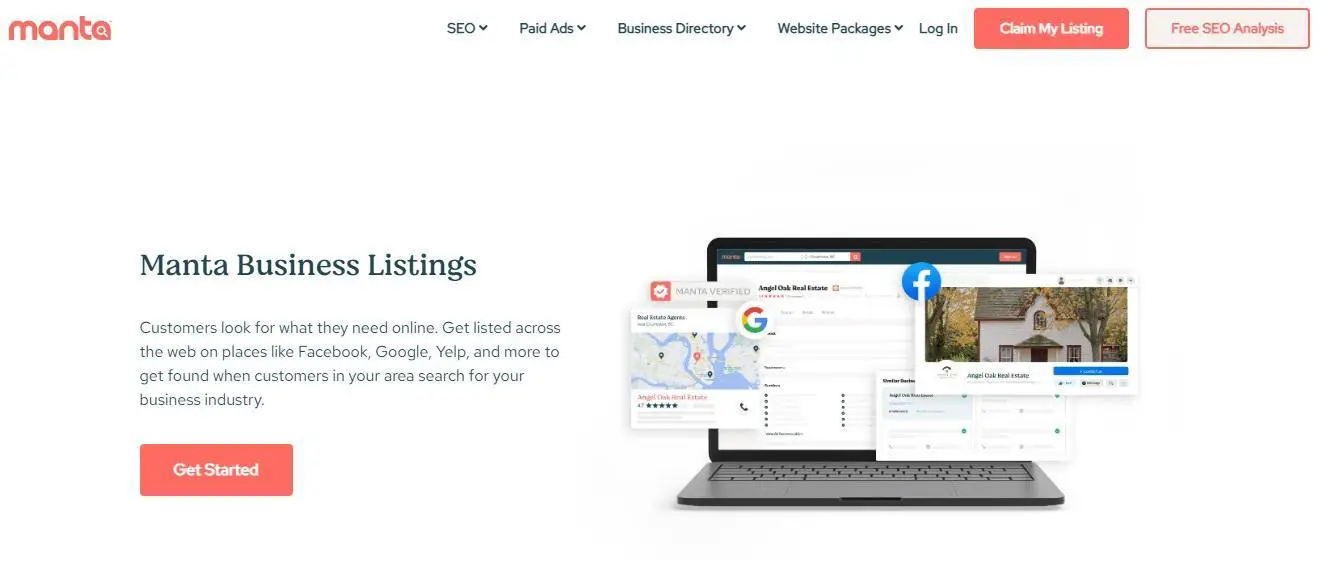 Manta is a well-known online business directory that receives millions of visitors every month. With a Manta listing, you can promote your business for free and sync your listings across multiple platforms, including Facebook and Yelp. 
14. MerchantCircle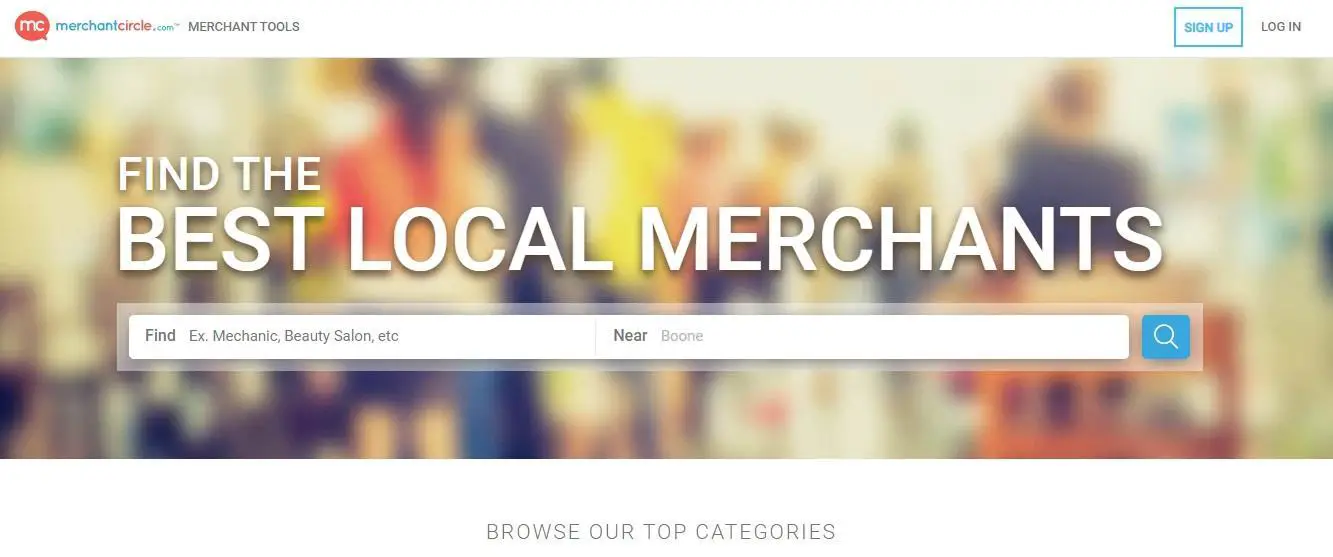 With over 100 million users, MerchantCircle is one of the biggest business directories in the US. The platform allows you to create a free listing and integrate it with your email marketing and social media marketing efforts to reach a broader audience.
15. Sales Spider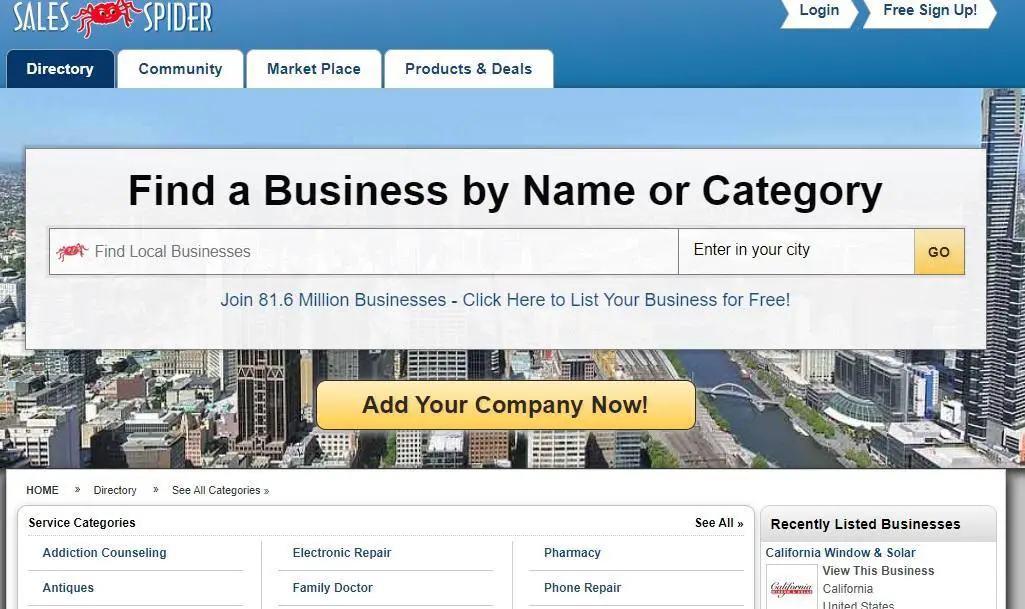 Sales Spider is an enormous directory where you can post both business listings for your company and classified ads for individual products and services. The platform also has an integrated messaging feature so you can communicate with potential customers directly, making it one of the best sites to advertise your business if you don't have chat functionality on your website.
16. Oodle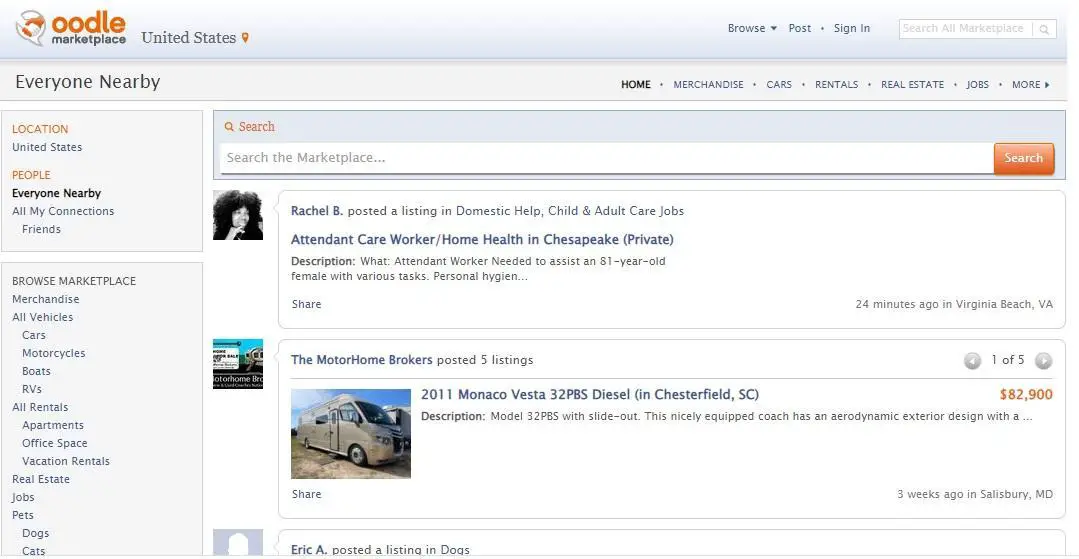 Oodle allows you to create free ads for a wide range of products and services. The best part is its flawless integration with Facebook, which means that if you run ads on the social media app, those ads can be pushed to Oodle and vice versa, making it an easy win for boosting online visibility.
17. Nextdoor
Nextdoor is a social networking platform for communities. As a local business, you can create a profile and engage customers in your area with free business posts similar to Facebook.
18. Yahoo Local Listing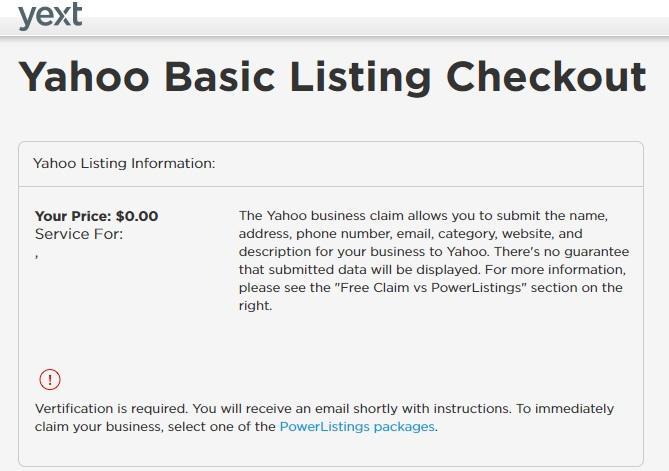 Yahoo Local used to be an excellent place to advertise your business for free without any restrictions, but the platform has since been overtaken by Yext, a company specializing in online directories.
Yext is pushing its premium service to ensure your site's visibility on Yahoo and other platforms, though you can still claim a free basic listing to promote your business online.
Although the company doesn't guarantee visibility with a free listing, claiming one only takes a few seconds, so it's still considered one of the best sites to advertise your business because you can get your company in front of Yahoo's 700 million active monthly users.
Now, if you want to make sure your website is being properly crawled and indexed in the search engines to gain organic traffic from all of the search engines, then take a look at this free search engine submission sites list. It includes the top website submission forms on the Internet.
You should also visit this other page with local business listing sites that cost nothing to add your company profile and site URL. And this list of press release submission websites you can use to generate free awareness for your products, services, and events.
Free Advertising Websites Summary
I hope you enjoyed this list of free advertising websites.
As you discovered, there are many popular advertising websites you can use to promote your business online without paying a fee to get exposure. Just pick and choose the free advertising sites you like best from this list (or use them all) to help improve the brand awareness for your company and get more targeted SEO traffic from search engines like Google, Yahoo, and Bing.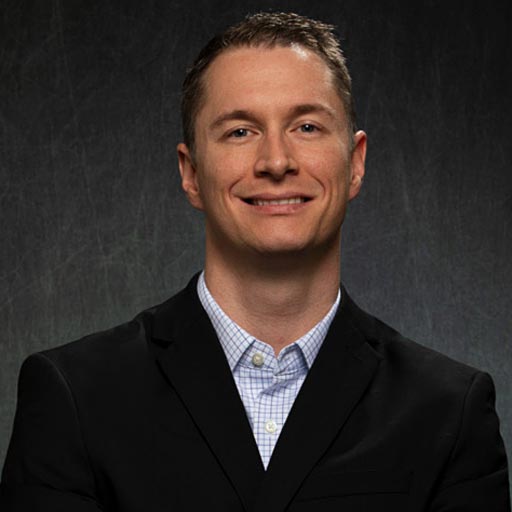 Stephen Hockman is an entrepreneur and founder of SEO Chatter. He specializes in search engine optimization and digital marketing and has been fascinated with SEO since 2005. His goal is to share the best tips and news about search engine marketing to help you get more website traffic.