If you're asking, "How to promote my business on Google for free?", this this guide is for you.
Below, you'll find a list of the top methods for how to advertise your business on Google for free as well as additional digital marketing strateges that don't cost any money try. In total, there are 18 tactics to help you increase awareness for your business on Google at no charge.
Consider this your ultimate how-to guide on advertising and promoting your business free on Google to get more customers without paying for online exposure.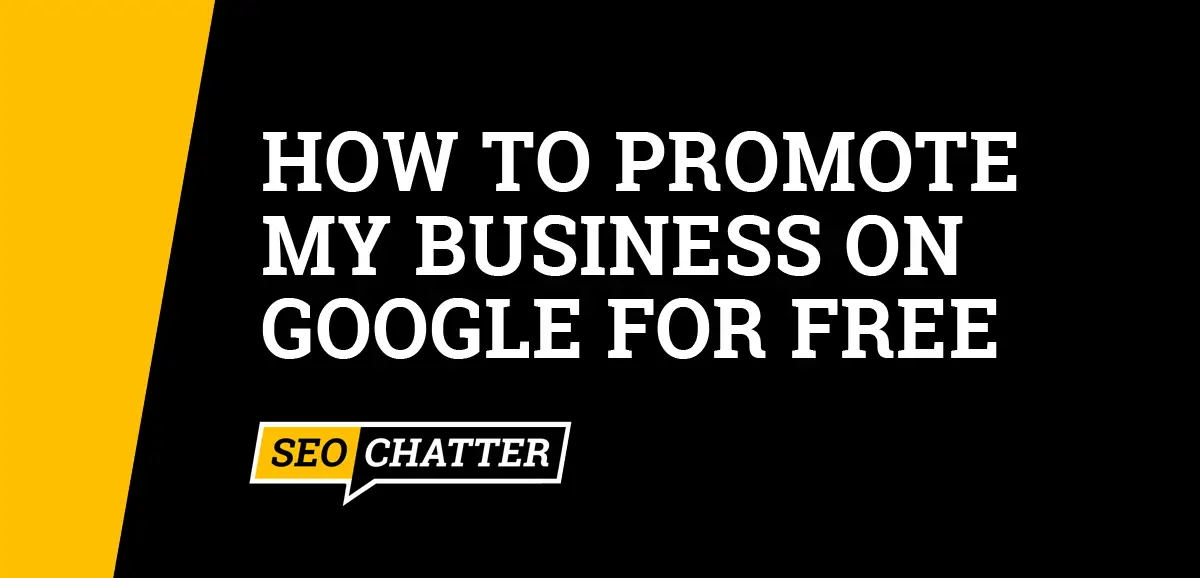 How to Promote My Business On Google for Free
1. Write Helpful Content for Google Search
The first way for how to promote your business on Google for free is to write helpful content for your website to capture organic search traffic from Google's search engine. You do this by publishing blog posts and web pages that answer common questions your target customers are searching for online and using on-page SEO best practices to help the content rank higher in Google's search engine results pages (SERPs).
By writing quality content that helps your potential customers, you'll improve brand awareness by getting your business in front of people who may not know about your company. Posting regular content also increases the number of pages your website has indexed in the SERPS, which means your business has more opportunities to promote itself to gain free organic traffic.
See this related guide on how to write content that ranks for a complete step-by-step process for writing better quality content that can rank in Google no matter what topic you're covering or the keywords you're focused on.
2. Create a Free Google Business Profile
Another easy way for how to advertise your business on Google for free is to create a Google Business Profile (previously known as Google My Business). These profiles can be set up at no charge and allow your business to appear in Google Maps and local search results.
A Google Business Profile is a must-have for every company and organization regardless of its size and if it serves customers at a physical location or within a service area. There's also an option to set up a free website within your Google My Business account if you need it. See this related page for details on how to create a Google My Business account to start advertising your business with this platform.
3. Promote Offers With Google Business Posts
After you're free Google Business Profile is set up, you can promote your company even further by publishing posts through the account. Google posts are a complimentary feature that allows businesses to share messages directly with their customers through the business listing on Google Search and Google Maps.
A good way to advertise your business with Google Business posts is with weekly offers for your customers. You can also create event posts to attract people to your physical location. As mentioned in this other guide on the best time to post on Google My Business, you should promote your offers between 9:00 and 11:00 am on Thursday and Friday to get the highest level of engagement. The worst times are before 8:00 am or after 9:00 pm on any day of the week.
4. Optimize Your Google Maps Listing
When you set up a Google Business Profile, your organization also gets a free Google Maps listing. However, your Google Maps page will not be perfectly optimized for local SEO, so you'll need to fine-tune it to get the most out of this advertising method.
To optimize your Google Maps listing for better promotion, you should focus on the following strategies:
Add High-Quality Photos & Videos: Customers love to see photos and videos of business before they visit a storefront or hire a company for a service.
Get Google Reviews: Google Business listings with positive reviews tend to rank higher for local searches. Look for ways to encourage your customers to leave positive reviews for your business on Google Maps.
Post Questions & Answers: Anyone can create a question about your business and answer it on Google Maps; even you as the business owner. So find your Business Profile in Google Search and then click the button to ask a question about your products and services. Next, provide quality answers for your customers to read.
Embed a Google Map On Your Website: Embedding your business's Google Map listing on your website can help improve your rankings in the SERPs. Most companies place the map on their contact page. To embed a map, open the map on Google, then click the "Share" button. Next, select "Embed a Map" and click on "Copy HTML". Finally, insert the HTML code into your web page for it to be displayed to visitors.
5. Advertise On Free Business Directories
A unique way to advertise your business on Google for free is to post your company information on local business directories. These profiles are another opportunity for your organization to rank in Google's search engine for relevant queries that have no charge.
Essentially, you'll add a summary of your business that contains important information like the company name, address, phone number, website address, hours of operation, category, etc. Visit this other page with a list of the best local business directories you can use for this free advertising strategy on Google.
6. Add Your Products to Google Shopping
If your company sells physical products to customers, then you can promote your business on Google for free by adding those items to the Google Shopping platform, which is an online service that allows customers to search for, view, and compare products directly in Google's search engine.
To take advantage of this promotional method, you'll need to do things:
The Google Merchant Account lets you manage how your in-store and online product inventory appears on Google and the feed is a file that contains a list of products you want to advertise through the Merchant Center for display through the Google Shopping feature.
7. Repurpose Content On Social Media
Another strategy to advertise on Google without paying for it is to repurpose existing content from your website on social media. Google indexes the content for most social media platforms, and this gives you another good opportunity to promote your blog posts and web pages in the SERPs to gain more organic search traffic.
The top platforms to use for this method include:
8. Claim Your Free Google Ads Coupon
Google Ads (formely known as Google AdWrods) is a way to promote your business online through pay-per-click (PPC) advertising. However, this is a paid method of advertising. To make it more "free" for new users, Google offers promotional ad credits for new accounts. See the next section for more details on how this opportunity works and how you can claim your ad coupon.
9. Get Listed On Review Sites
If you run a business that interacts with customers, then it's important to get your company listed on popular review sites like Yelp, Tripadvisor, and Trustpilot. Not only can you start collecting reviews for your organization, but these sites serve as free promotion for your business in Google's search engine for competitive keyword phrases.
The best review sites are highly optimized for local SEO, meaning they typically rank in the top 10 positions on Google for local keyword searches that are too hard to compete with for organi traffic.
A good example of this SEO strategy is the search phrase, "best hotels in London". Tripadvisor ranks high for this term and promotes multiple hotels for free on their roundup page of the best hotels in London. Another example is the search phrase "good gyms in NYC". Yelp ranks in the top 10 positions on Google and recommends popular gyms for working out at no charge to the business.
Therefore, if you can get your business listed on top review sites like Yelp, Tripadvisor, Trustpilot, G2, Capterra, Trustradius, etc, you can possibly get a free spot in a top 10 ranking article on Google to genereate more traffic to your website or physical location without paying for the advertising.
10. Promote Your Business On Other Websites
Following up on the previous tip, you can also use other websites in your industry to get free promotion for your business through guest posting. Guest posting in SEO is the practice of writing an article for another website without payment in exchange for including your name, business name, and a link back to your website in the author bio section. Some sites will also allow you to include hyperlinks throughout the article to relevant pages on your website for readers to visit.
Guest posting on high-quality sites is good for for both SEO and free advertising because it increases exposure for your business and raises the website's Domain Authority and Page Authority scores through the backlinks. You can read this related resource on guest post link building to learn how to use this strategy effectively in digital marketing.
Now, there even more ways you can advertise and promote your business on Google without paying for it. And those strategies are listed in the next section of this guide. But before we get those additional methods, let's look at two common questions you may be having right now. After the answers, you'll find a list of more ways to get exposure on Google at no charge.
Does Google Offer Free Advertising?
Google offers free advertising through the Google Ad Grants program to select charitable organizations. Each qualifying non-profit has access to up to $10,000 per month in advertising that's displayed on Google's search engine.
Another form of free advertising Google offers is a free ad credit for new advertisers with new accounts. For example, Google is known to advertise introductory offers like $500 in free ad credit when you spend $500 on Google Ads. In order to get the credit, you need to enter a promo code on the Promotions page of your Google Ads account.
You cannot ask Google for an advertising credit. The only way to get it is to create a new Google Ads account (sign up link is in the next section), which is when you'll be presented with the introductory offer for a free credit that typically ranges between $150 to $500 in promotional ad credits.
Can I Pay Google to Promote My Business?
You can pay Google to promote your business through Google Ads, which is a pay-per-click (PPC) advertising program for businesses to promote their products and services on Google Search, the Display Network, YouTube, and other partner sites.
It is free to set up a Google Ads account and you'll never pay more to promote your business than your monthly budget cap. Plus, you can stop advertising at any time. Visit this link to create your account: ads.google.com/home.
More Ways to Advertise Your Business On Google for Free
Here a list of ways to promote your business and advertise it on Google for free:
Create videos for YouTube: These videos often rank higher in the SERPs for certain keywords than written articles.
Submit a press release to local newspapers: Writing an official statement about a particular matter of your business or its products or services, and sending it to newspapers, can help your organization get free exposure in Google News and on Google Search.
Publish a list of industry facts and statistics: Journalists are always on the lookout for facts and statistics they can include in their articles. By publishing content on your website that includes lists of industry-related data, you can potentially get free backlinks to your website and increased brand awareness for your business in national and global publications.
Partner with an influencer: Collaborating with popular influencers in your market can earn you free advertising to a target audience. Look for ways to exchange services with these people so you don't have to pay for the product placement or service shout-out.
Run a free giveaway or contest: People love to share links to giveaways and contests. Especially, if the sharing increases their odds of winning. Find a product or service you can give away for free in exchange for a business mention or link on the entrant's blog or social media account.
Support local community businesses for free advertising: Having your employees volunteer to help the local community or offering free events that attract local customers is another good way to get free promotion for your business. It also improves your brand's image and can attract free press from local newspapers.
Conduct interviews with industry experts: Interviewing popular people in your field and sharing that content through blog posts, podcasts, or videos, can attract a lot of positive attention. Plus, the expert is inclined to share the content with their audience which can result in more promotion on Google's search engine through crawlable URLs on social media and the person's website.
Create a referral (or affiliate) program: Referral programs incentivize previous customers and influencers to recommend your products and services online. This strategy encourages free word-of-mouth marketing, which is a highly effective form of free advertising for businesses. By accepting affiliates for your company, you can create a sales team that markets and promotes your offers in exchange for a commission percentage of the final sale. Amazon, for example, uses this method to get its products featured on the top-ranking web pages on Google for millions of search terms without having to pay for PPC ads or do SEO to gain those SERP positions.
Promote Your Business On Google for Free Summary
I hope you enjoyed this guide asnwering the question about how to promote my business on Google for free.
As you discovered, there are many ways for how to advertise your business on Google for free, with the top methods including strategies like publishing quality content on your website that attracts potential customers, using Google's available platforms for no charge advertising, and getting your business listed on other websites as a way piggyback off of those companies digital marketing tactics for SEO.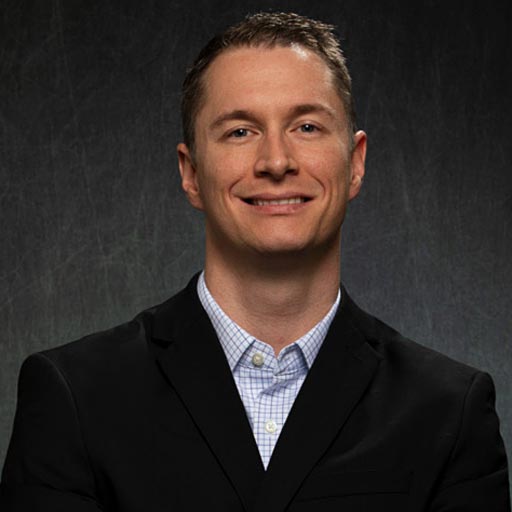 Stephen Hockman is an entrepreneur and founder of SEO Chatter. He specializes in search engine optimization and digital marketing and has been fascinated with SEO since 2005. His goal is to share the best tips and news about search engine marketing to help you get more website traffic.