In this article, we'll answer the question, "what is guest posting in SEO?"
But we'll also go beyond just the definition of guest blogging in SEO.
As you'll discover below, there are many benefits you can receive when making guest posting part of your digital marketing SEO strategy, including an increase in website backlinks, improved topical and domain authority, more organic traffic, and better brand awareness with your target audience.
If you're interested in guest posting and SEO, then this article is a great place to start. You'll find everything you need about guest blogging the right way for link building and proven search engine optimization tips to get the most value out of your publishing efforts.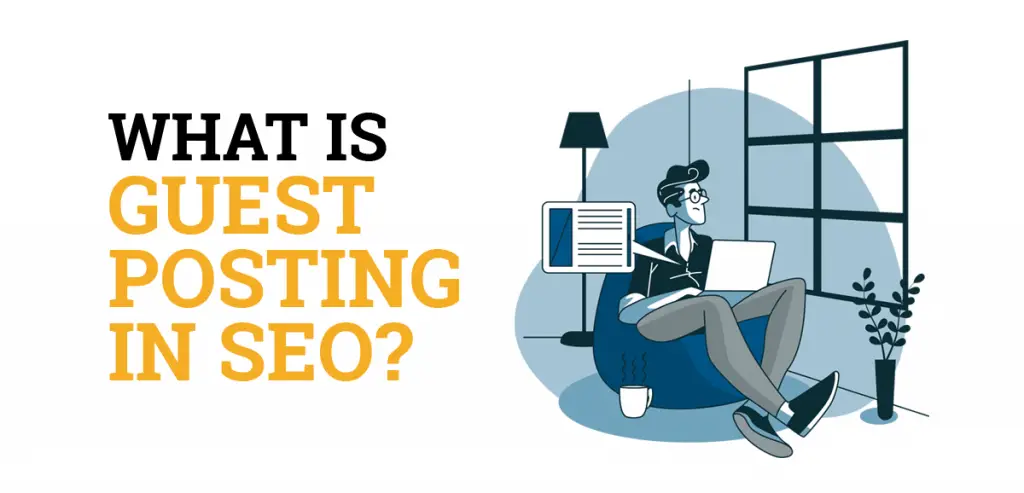 What Is Guest Posting In SEO?
Guest posting in SEO is the process of writing a blog post for another website and including a link back to your site in the post. Guest posting is good for SEO because it increases exposure, authority, and backlinks for your website.
Is Guest Posting Safe In SEO?
Guest posting is safe in SEO when you follow the best practices for writing quality guest post content. Guest posting as an SEO strategy is an effective way to build quality backlinks to your website to improve your search rankings and expose your brand to a wider target audience.
However, there are a few things you need to keep in mind when guest posting for SEO:
Make sure the website you're guest posting on is relevant to your niche. It's better to have an article on a topically relevant website for SEO purposes as well as get targeted traffic from users who are interested in your business.
Always write high quality content that provides value to the reader. Don't just guest post for the sake of getting a backlink. Make sure your article is worth reading. Again, you want people to click on your links in the post to discover more of your content.
Use anchor text wisely when linking back to your website for off-page SEO. Anchor text is the text you use to hyperlink a word or phrase to your website. Anchor text with keyword stuffing can look spammy and could get your website penalized by Google. A good rule of thumb is to use natural anchors on your guest posts according to this anchor text optimization guide.
Make sure the website you're guest posting on has a high domain authority and traffic. The higher the domain authority, the more valuable your backlink will typically have. Also, aim to get a post on a site that receives at least 1,000 monthly visitors. This indicates that the site is in good standing with Google and can send you quality traffic to your site through the backlinks.
How Do Guest Posts Help In SEO?
Guest posts help in SEO by providing backlinks to your website and exposing your content to a new audience to generate more organic traffic and additional links from other website owners. Overall, guest posting helps in SEO for both search engine rankings and brand awareness.
Guest posting is one of the most effective ways to improve your website's SEO during a link building campaign. According to a link building survey by Authority Hacker, 64.9% of link builders and blog owners actively use it as their go-to tactic for off-page SEO. By publishing high quality content on other popular websites, you can increase your brand's visibility, build relationships with other webmasters, and generate traffic back to your site.
When done correctly, guest posting can be a powerful digital marketing tool that establishes your business as an expert in your industry, which can lead to more natural backlinks over time.
Benefits of Guest Blogging for SEO
Increases the Number of Backlinks
When you guest blog on another site, you can include a link back to your website in your author bio and/or the body of your post. This helps increase the number of high quality backlinks pointing to your domain and web pages which is a top factor in determining your search engine ranking.
Improves Topical Authority
When you write guest blog posts on topics related to your site and link back to relevant web pages on your website, then you help improve your domain's topical authority. This is important because Google evaluates the relevance of your site to certain keywords to determine how high to rank it in search results.
Drives More Organic Traffic
Guest blogging helps increase your domain authority and rankings in the search engines, which then drives more organic traffic to your website. This unpaid traffic comes from search engines like Google, Yahoo, and Bing rather than an advertising campaign or social media promotion.
Generates Higher Quality Traffic
Guest blogging also helps you generate higher quality traffic. People who click on your links in a guest blog post are more likely to convert into customers because they're more interested in what you have to offer.
Enhances Brand Visibility
Guest blogging can also help enhance your brand's visibility in both the search engines and through other websites. When you guest blog on popular sites in your industry, you get your brand in front of a larger audience. This can help increase brand awareness and reach, ultimately leading to more traffic and customers.
Guest Blogging In SEO Strategy
1. Determine Your Guest Blogging Goals
When it comes to guest blogging in SEO, you first need to determine your goals. Some of the most common goals include:
Building backlinks to your website
Increasing brand awareness
Generating leads or sales
Attracting new visitors to your website
As you can see, not every guest post has to be solely focused on getting backlinks. You can also use a guest article to drive more brand awareness and sales in addition to improving your website's backlink profile for SEO.
Once you know your goals, you can then start looking for guest blogging opportunities that will help you achieve them.
2. Find Guest Post Opportunities
The next step is finding guest blogging opportunities. There are several ways to do this, including:
Searching online for websites that accept guest posts.
Looking for blogs that are related to your industry.
Contacting influencers and asking if they would be interested in a guest post from you.
Checking the backlinks of competitors and trying to get guest posts on the same sites.
You can also try these advanced search operators in Google to find guest posting opportunities:
keyword intitle: "write for us"
keyword intitle: "write for me"
Keyword intitle: "contribute to"
Keyword intitle: "submit" + inurl:blog
Keyword "submit a guest post"
Keyword inurl:/guest-post/
Keyword "guest post"
Keyword "guest post by"
Keyword "accepting guest posts"
Keyword "guest post guidelines"
Keyword "guest author"
Keyword "guest article"
Keyword "guest column"
Keyword "become a contributor"
inpostauthor:guest keyword
inpostauthor: "guest blog" keyword
inpostauthor: "guest post" keyword
Once you find a few potential sites, you'll need to qualify them to ensure they are a good fit.
3. Qualify the Guest Blogging Sites
Before pitching a guest post idea, it's essential to make sure the site is reputable and has high-quality content. Here are some things to look for:
The website should have a good domain authority.
The content throughout the website should be well-written and informative.
The website should have a good amount of traffic.
The website should not be solely created for guest post submission. If every published article has obvious outbound links to random sites, then it's probably been built just to sell links and should be avoided.
If you can find a site that meets all of these criteria, then it's most likely a good opportunity to make a pitch.
4. Make Your Guest Blog Post Pitch
Once you've found a few potential sites and qualified them, it's time to make your pitch. When pitching a guest post, be sure to include:
Why you want to write for the website.
What type of article you would like to write.
A brief summary of the article you're proposing.
Why you think the article would be a good fit for the website.
How this guest post will benefit the site owner and their audience.
What methods you'll use to promote the content for the site owner if they accept your guest post.
If your pitch is well-crafted and tailored to the website, you're more likely to get your guest post accepted.
5. Write the Guest Post
Once your pitch is accepted, it's time to start writing your guest post. Be sure to keep the following tips in mind:
Write high-quality, well-researched content. Remember: this article will be a reflection of your brand and ideally you want it to rank high in Google for its own keywords. See this guide on how to write content that ranks for more tips on this.
Include 1-2 contextual links to your website.
Add 1 link to your domain in the author bio.
Use anchor text for your links wisely, and don't stuff keywords
Make sure your article is a good fit for the website.
Keep the subject matter topically relevant to the web pages you're linking to you on your website.
6. Create Backlinks for the Guest Post
If your time or budget allows, then you should create backlinks to the guest post page.
Performing this step can help increase the PageRank for the article which can then improve the link equity that gets passed to your website through the contextual links. See this other guide on how to get backlinks without guest posting so you know how to get high quality links to your articles using other link building strategies.
7. Track the Results
The final step is to track the results of your guest blogging campaign. There are a few things you'll want to track, including:
The number of visitors that come to your website from the guest post.
The change in search engine ranking positions (SERPs) for the linked web pages.
The number of leads or sales generated from the guest post.
The change in domain authority and individual page authority.
By tracking these metrics, you'll be able to see how effective your guest blogging campaign is and make necessary adjustments.
8. Refine Your Guest Blogging Strategy
After you've tracked your results, you'll want to use that data to refine your guest blogging SEO strategy for future opportunities.f
Perhaps, your article is getting a lot of pageviews for the other site owner but it's not sending you much direct traffic. Or maybe the quality of leads coming to your site are not as good as you expected. Or hopefully, the SERP rankings increased for your target URLs.
Based on that information, you can adjust how you approach your next guest blogging opportunity. Each new article you write should be a little bit better at achieving your goals. You can check out this other guest post link building strategy guide for more tips and ideas.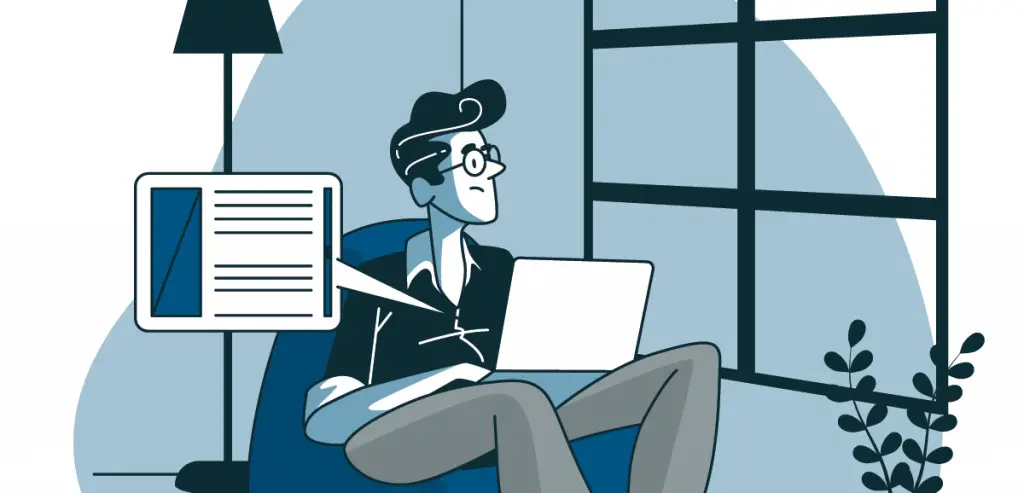 Guest Posting In SEO Summary
I hope you enjoyed this guide answering the question about what is guest posting in SEO.
As you discovered, guest blogging in SEO is can be an important part of your digital marketing strategy because it increases exposure, authority, and backlinks for your website. All of which can help your domain rank higher in the search engines and attract a wider target audience.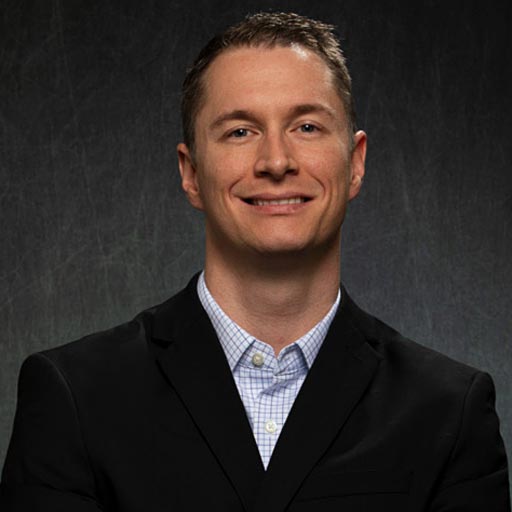 Stephen Hockman is an entrepreneur and founder of SEO Chatter. He specializes in search engine optimization and digital marketing and has been fascinated with SEO since 2005. His goal is to share the best tips and news about search engine marketing to help you get more website traffic.