In this article, you'll learn all about Pinterest SEO.
In particular, you'll get a complete Pinterest SEO strategy you can use to help your content rank higher on the social media platform itself and in the search engine results pages (SERPs) on Google, Yahoo, and Bing for your target keywords.
The ultimate goal of this digital marketing guide is to give you a list of proven methods for search engine optimization to increase the visibility of your content, build more quality backlinks to your website or blog, and create awareness for your brand where it counts most: on Pinterest and in the search engines.
After you're done reading this page, you'll know the best ways for using Pinterest for SEO to improve your website's domain authority and page authority metrics as well as get your content found by more Pinterest users on the platform.
What Is Pinterest SEO?
Pinterest SEO is the process of optimizing Pinterest content to rank higher in the search engines and on the Pinterest platform for more users to find relevant content. A good Pinterest SEO strategy will increase visibility for your pins, brand, and the number of quality backlinks to your website.
Is Pinterest Good for SEO?
Pinterest is good for SEO because Pinterest helps you get more targeted website traffic and organic backlinks from other website owners. Pinterest is also good for SEO because you can help the search engine algorithms understand your content so it can be ranked and indexed properly for its target keywords.
Pinterest has a high domain authority and published content on the platform can rank in search engines like Google, Yahoo, and Bing to help your business capture more SERP visibility for its products and services. By using the combined power of SEO and Pinterest, you can increase the number of people who find your content on the social media platform and through organic search queries.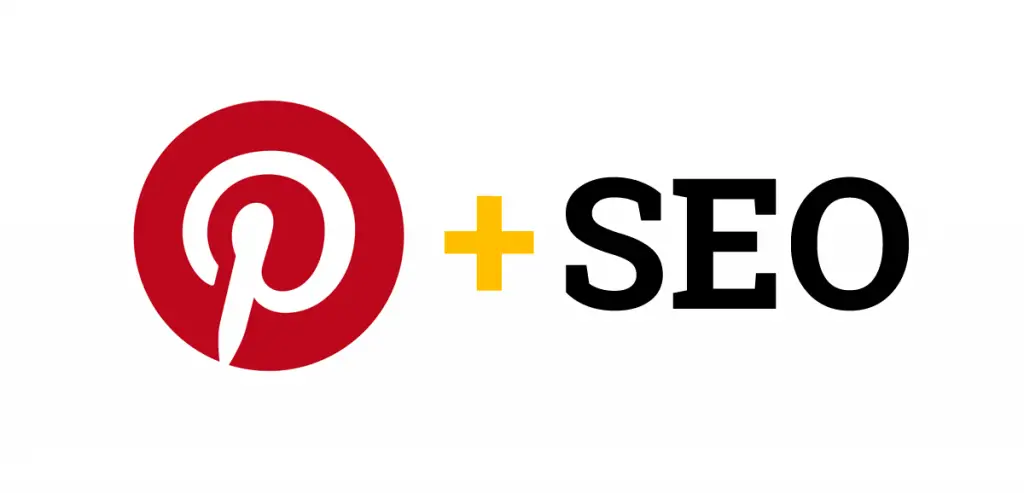 Pinterest SEO Strategy
1. Consider an SEO-Friendly Username
The first step in this Pinterest SEO strategy guide refers to your username on the platform. The username you pick will be added to the URL for your Pinterest account.
If you're dedicated to using your Pinterest account for SEO purposes, then it's worth considering a top-level keyword your audience may be searching for and including it in your username.
You can edit your username on Pinterest at any time by following these steps below:
Log into your Pinterest account through a web browser.
Click on your profile picture in the top right-hand corner.
Scroll down until you see the "Edit Profile" button and then click on it.
On the Public Profile Settings page, scroll down to the "Username" field.
Enter a new username.
Click on the "Save" button for the changes to take effect.
2. Optimize Your Pinterest Display Name for SEO
The next step for doing SEO on Pinterest is to optimize your display name. This is a separate field from your username as mentioned in the previous tip.
The strategy here is to add keywords to your display name while also using words that accurately reflect your brand. This method will help your Pinterest account get discovered in relevant search queries while also promoting your brand name.
Try to include as many keywords as possible without repeating too many of the same words. The display name field has a limit of 65 characters, so you want to use them as best you can for SEO and branding purposes.
To edit your Pinterest display name, just go to your Public Profile Settings page and change the "Name" field at the top of the screen.
The image below is a good example of a Pinterest account that's targeting the keyword phrases "Canva templates" and "Etsy templates". And if you search for those keywords on Pinterest and filter by "Profiles", you'll see their account ranking at the top of the list.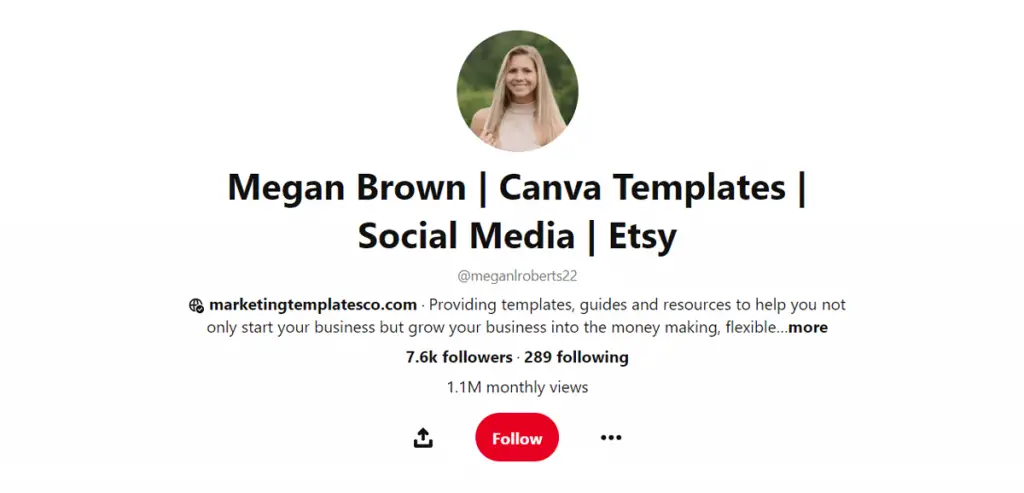 3. Create a Business Account
Another good strategy for using Pinterest for SEO is to create a business account. By having a business account, you can get access to Pinterest Analytics to track your performance and the Pinterest Ads Manager if you ever want to pay to promote your content on the platform.
There are two options for creating a business Pinterest account:
Add a Business Profile to your personal account by selecting the down arrow in the top-right corner of the page to open the menu and choosing "Add account".
Create a new Business Account separate from your personal profile by visiting the Pinterest business account log in page to create it.
4. Get Verified By Claiming Your Website
Claiming your website is another important Pinterest SEO strategy for long-term success. When you claim your domain(s), you'll get these added benefits:
You'll be able to feature your website URL on your profile.
You'll get access to analytics for the Pins you publish from your website and the analytics on Pins that other people create from your content.
You can also verify your business as a merchant on Pinterest.
You'll get your profile picture added to your Pins.
Claiming your website can be done by adding a few lines of HTML code to your website's header file or uploading an HTML file to the root domain. You can visit this page to read the official documentation on how to claim your website on Pinterest to verify your domain.
5. Optimize Your Profile About Section
The next step for getting the most out of your Pinterest content is to optimize the about section on your profile. This tip applies to both your personal and business accounts.
Your Pinterest bio should always contain your most important keywords in addition to describing why users should follow your account. So be creative here and make sure to take advantage of the 500-character limit. The more keywords you can add in a natural way, the better optimized your Pinterest description will be for SEO to help it rank higher for relevant searches on the platform.
6. Do Keyword Research On Pinterest
Before you start pinning content on Pinterest, you need to know what keywords are popular on the social media platform. Similar to doing SEO for Google, there's no point in optimizing your Pins for keywords that people are not looking for in the search engine.
Fortunately, Pinterest gives you the answer to what keywords you should target through the auto-complete feature in the search bar. As you type in a seed keyword, Pinterest will suggest related terms that include that word. These recommendations are keyword phrases that Pinterest users are actively searching for on the platform and should be your guide on how to optimize your Pins using the specific tips below.
For example, if you were to type in the phrase "SEO tips" into Pinterest's search bar, the following suggestions would appear as you can see in the image below: SEO tips and tricks, SEO tips for bloggers, and SEO tips business marketing. This tells us that you should optimize your relevant Pins for those specific keyword phrases to get the most visibility on the platform and generate the most traffic to your website.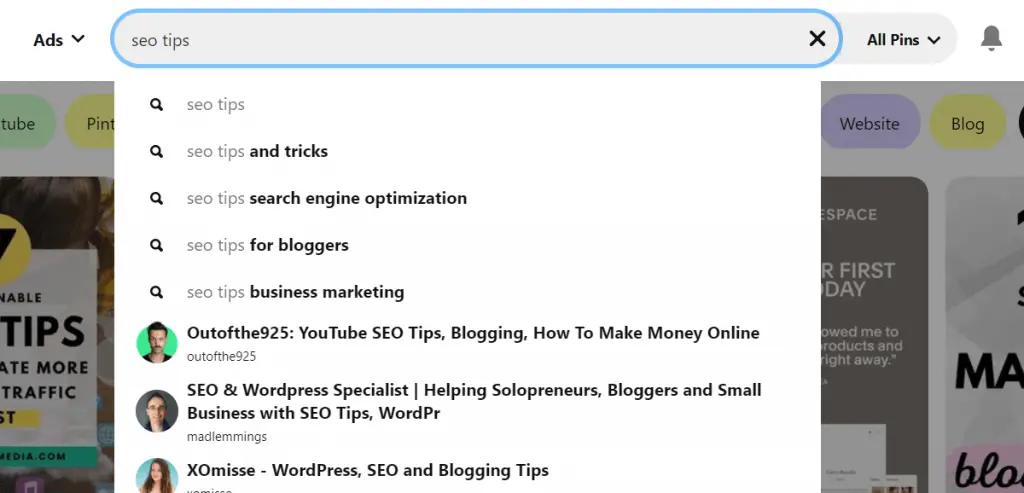 Note: There are also third-party tools you can use for Pinterest keyword research. See this related guide for recommendations on a Pinterest keyword tool for doing effective keyword research and analysis for SEO.
7. Add SEO Keywords to Pin Titles
After you've selected the best keywords to use for your Pins, the next step for using Pinterest for SEO is to add those keywords to your Pin titles.
Just like with Google's search engine algorithm where the meta title for a web page is a top-ranking factor, the title of your Pins is also important for search engine optimization. This applies for ranking your content on both the Pinterest platform and on Google for relevant search queries.
Therefore, you should always optimize your Pin titles for the exact match keyword phrase you want the content to rank for. The best strategy here is to start your Pin titles with the keyword phrase and follow it up with an enticing language to encourage people to click on the linked URL and save the Pin.
Taking one of the example Pinterest keyword suggestions from the last tip, the following Pin title would be good for SEO tips and tricks that are focused on bloggers:
10 SEO Tips for Bloggers You've Never Seen Before
Also, keep in mind that you have up to 100 characters for your Pin title, but only the first 30 characters will appear in the search feeds. So choose those first words carefully for both SEO and increasing click-through rates (CTR).
8. Use Keyword-Rich Pin Descriptions
Another area you need to optimize for SEO on Pinterest is the Pin description field. Keywords in this field are an important ranking factor for your content on the platform.
While you can use up to 500 characters for a Pin description, the first 50-60 characters are what Pinners will see on their feed. It's a good practice to include your primary keywords within the first 1-2 sentences of your Pin descriptions.
9. Insert Keywords In Pin ALT Text
When you create a new Pin, you have the option of adding ALT text to describe the image for screen readers. A screen reader is used by people with disabilities to understand the context of the Pin image without being able to see it.
The ALT text field is also a great place to add keywords for SEO to help your content ranking higher in the Pinterest search engine. However, keep in mind that the primary purpose is to describe images to visitors who are unable to see them so you want to make sure you accurately describe the image while also inserting your keywords.
To access the ALT text field for Pins, just click on the "Add ALT Text" button that appears below the description field when filling out your Pin details.
10. Include SEO Keywords In Pin Hashtags
Hashtags are a popular way for Pinners to find relevant content on the Pinterest platform. People type hashtags into the search bar to filter content that matches a particular topic.
When inserting a hashtag, Pinterest recommends you be specific and descriptive by using words or phrases that describe the content in the Pin. And although you can add as many hashtags as you want to a Pin's description, the best strategy is to use only include 2 to 8 hashtags to avoid appearing as spam.
A good practice is to insert your specific keywords for the Pin as the first few hashtags and then choose a few general topic keywords for the rest. That way you're optimizing the description for a broad range of hashtags to get found by your target audience.
11. Focus More On Video Pins
The Pinterest algorithm is currently favoring video Pins more than images on both the desktop and mobile app. So it's a good SEO strategy to optimize for this type of content if you want to rank higher than your competitors.
And just like with image Pins, you want to optimize every aspect of the video Pin by putting your target keywords in the title, description, ALT text field, and hashtags. Another pro tip here is to create several videos of the same type so you can link to the same URL on your website multiple times with unique content.
12. Create and Optimize Pinterest Boards
Pinterest Boards are another great opportunity to boost your SEO performance and discoverability on both the social media platform and in search engines like Google. The fact is Boards can show up for relevant search queries on Pinterest and get indexed in Google's search engine for your target keywords. Therefore, you'll want to make your Board names and descriptions as SEO-friendly as possible.
To use this SEO strategy, you'll need to create a new Pinterest Board using the following tips:
Add a keyword-rich title.
Put keywords in the board description.
Pin at least 20 high-quality pins to the board and add more each week. The more the better.
Optimize the ALT text for your pins to include your target keywords.
Link to the board from your website and other social media accounts to increase its Page Authority for SEO.
Ranking Pinterest Boards can be a great source of traffic and is easy to add to your digital marketing strategy once you put this process into place.
13. Use Rich Pins for SEO
According to Pinterest, "Rich Pins are a type of organic Pin that automatically sync information from your website to your Pins. You can identify Rich Pins by the extra information above and below the image on closeup and the bold title in your feed. If something changes on the original website, the Rich Pin updates to reflect that change."
The benefit of using Rich Pins for SEO is that they allow you to add more detail to your Pins to help with discoverability and drive more traffic to your website.
There are three types of Rich Pins you can use on Pinterest for content optimization:
Product Rich Pins: These include up-to-date pricing, availability, and product information on your Pin. 
Recipe Rich Pins: These add a title, serving size, cook time, ratings, diet preference, and a list of ingredients to recipes that you Pin from your site.
Article Rich Pins: These add the headline or title, the description, and the author of the article or blog post from your site.
You'll need to apply for Rich Pins before you can start using them for improved search engine optimization. But once you're approved, both new and old Pins will have the option of becoming Rich Pins on Pinterest.
Now, there are multiple ways to use Pinterest for link building and tips #14-16 below will teach you how to create more backlinks from this social media platform. You also can read the full guide on building Pinterest backlinks for SEO here.
14. Pin Your Content to Group Boards
One of the easiest ways you can combine Pinterest and SEO with link building is to pin your content to group Boards.
Group Boards are a good marketing strategy to get your content seen by more people and to generate backlinks around topic relevance. You can use popular online tools like TailWind or the general search feature on Pinterest to find group Boards to participate in.
Once you've found some group boards relevant to your niche, you need to send a request to join each Board, get accepted, and then be able to start pinning your content. Just make sure to follow the rules of each Board to keep your account safe from being removed by the owner.
15. Get Backlinks from Other Pinterest Users
You can also get backlinks from Pinterest by reaching out to other users and asking them to share content as a pinned backlink. This can be done by sending them a direct message or leaving a comment on one of their Pins to start a private conversation.
After connecting with other Pinterest users, let them know what your website is about and why you think a pinned backlink would be beneficial for their followers.
16. Join Pinning Groups to Get Re-Pins
Pinning groups is another SEO strategy you can use for link building and to get your content seen by more people on Pinterest. These groups include other like-minded social media marketing users who share content on a regular basis by pinning each other's URLs.
The most common way to find these types of groups is through the Tailwind app. Tailwind has communities called "tribes" that allow you to collaborate with others in your niche. After you've joined a Pinning group, you can start re-pinning other members' pins and share your own to get re-pinned quickly.
17. Create Backlinks to Your Pinterest Boards
The final tip for combing SEO and Pinterest is to build backlinks to your own Boards. Essentially, you want to add backlinks to the Pinterest Board URLs so they can rank higher in Google for their target keywords. This strategy will also improve the Page Authority for the Pinterest Board web page that contains links to your website
Backlinks are a ranking factor in Google's algorithm, so the more backlinks you can build to those Board pages, the more link equity they'll pass through to your website to increase the PageRank value for SEO.
With all other things being equal, a backlink from a Pinterest URL with 3 high quality incoming links is a much better backlink to have than a URL with 0 backlinks to it. You can check out these other guides on how to get high quality backlinks and how to build backlinks for free if you need ideas on what to do for link buildling.
And if you're wondering about Pinterest backlinks being nofollow and not very good for SEO, then consider the following statement from Google's announcement on the update to the nofollow tag: "All the link attributes—sponsored, ugc, and nofollow—are treated as hints about which links to consider or exclude within Search. We'll use these [nofollow tag] hints—along with other signals—as a way to better understand how to appropriately analyze and use links within our systems."
What this means is that Google's algorithm may now disregard the nofollow tag for SEO purposes and transfer link equity to the target page through the backlink. So you shouldn't worry about getting nofollow links anymore because some of them, like Pinterest, can increase your website's PageRank scores.
Why Pinterest SEO Is Important
Pinterest SEO is important because optimized content published on Pinterest gets resurfaced over and over again for new users to find your website. By focusing on Pinterest SEO, you can attract more visitors for months on end; not minutes as you get with other social media platforms.
How Does Pinterest Rank Pins?
Pinterest ranks Pins according to four factors: Domain Quality, Pin Quality, Pinner Quality, and Topic Relevance. In many ways, ranking a Pin on Pinterest is the same as ranking content on Google because Pinterest wants to rank Pins that provide the best user experience.
Here's an overview of the factors involved in ranking Pins on Pinterest:
Domain Quality: This refers to the quality of your website based on metrics that Pinterest's algorithm measures for SEO. The most important metric being the number of items pinned from your site. That's why it's important to pin new links consistently, enable Rich Pins on your account, and create engaging high-quality content that encourages other Pinterest users to pin your URLs on their boards.
Pin Quality: Pinterest's ranking algorithm tracks every instance of your website's Pins. This includes the freshness of getting Pins, the popularity of those Pins, and the rate of engagement on each Pin. That's why is beneficial to create the most appealing images and videos for your content to improve the overall Pin quality metrics.
Pinner Quality: Pinterest also evaluates the quality of the Pinner on the social media platform when ranking Pins. This SEO score is primarily based on the frequency of activity and the perception of your content based on the Pin quality metrics mentioned previously. To improve your Pinner quality, you need to be active on Pinterest, engage with your followers, and share content that gets a lot of engagement and saves.
Topic Relevance: This refers to the use of keywords for SEO on Pinterest. As with Google's search algorithm, keywords affect what content appears in Pinterest's search results. Therefore, the most topically relevant Pins are the ones that are optimized for specific keywords and surface higher in the rankings for Pinterest users to find.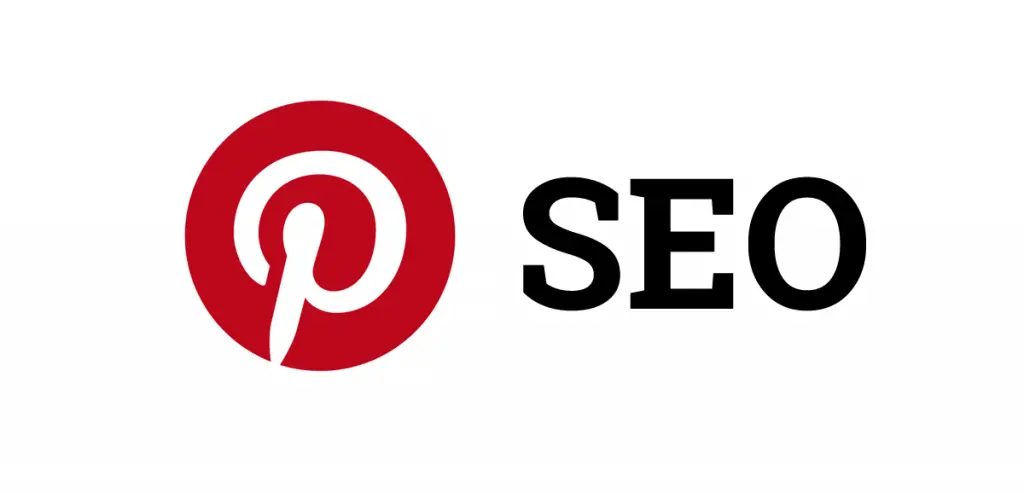 Pinterest SEO Summary
I hope you enjoyed this guide on Pinterest SEO.
As you discovered, a good Pinterest SEO strategy can help in three primary ways: improving awareness of your brand on the platform, increasing the number of boards that rank high on Google, Yahoo, and Bing for your target keywords, and creating more high quality backlinks to your website to increase visibility for your business online.
By using Pinterest for SEO the right way, you can penetrate more of the market with your content and get in front of the right target audience who can create more organic backlinks to your website from their own sites and blogs.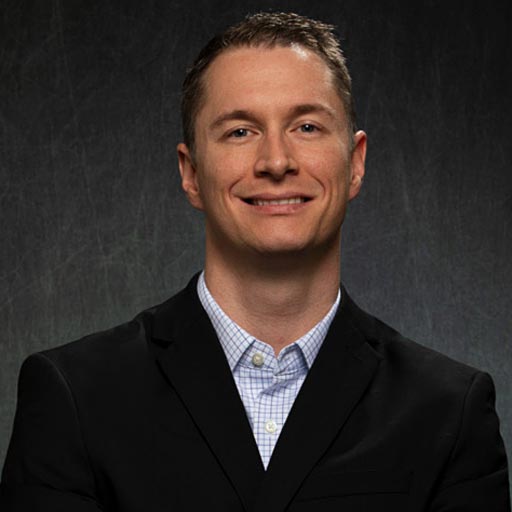 Stephen Hockman is an entrepreneur and founder of SEO Chatter. He specializes in search engine optimization and digital marketing and has been fascinated with SEO since 2005. His goal is to share the best tips and news about search engine marketing to help you get more website traffic.