In this article, you'll learn how to use keywords in backlinks.
The purpose of this guide is to help you improve your off-page search engine optimization (SEO) efforts so your link building looks natural to Google.
By using SEO keywords in backlinks the right way, you can achieve two things:
Building links that help your website rank higher in the search engine results pages (SERPs) for the terms that matter most for your business.
And increasing your website's domain authority without fear of a potential algorithm penalty due to over-optimization.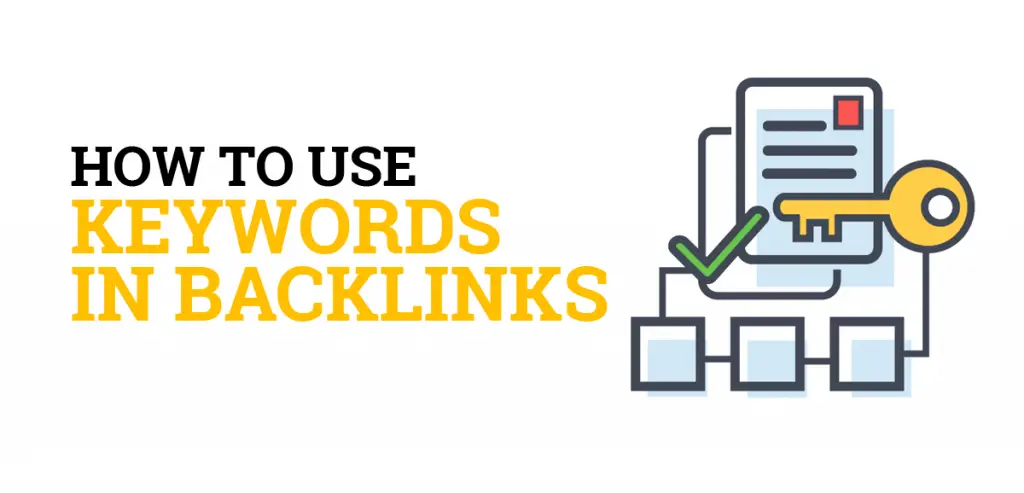 How to Use Keywords In Backlinks
1. Choose the Destination Page for Backlinks
The first step for how to use keywords in backlinks is to decide on the page you want to generate links for (i.e., the homepage or an inner page). This will allow you to pick the best keywords for link building and to ensure a proper anchor text optimization ratio is being used.
If you're targeting the homepage of your website, then you'll want to follow certain guidelines for using keywords in the backlinks to prevent over-optimization for SEO.
The same thing is true if you're doing link building to an inner page on a domain. Specific anchor text ratios should be followed to get the most SEO value out of backlinks pointing to inner pages.
2. Pick the Best Keywords to Use In Backlinks
Every web page should be optimized for the best and most relevant keywords for the content. And you'll typically want to choose 3-4 target keywords to rank that page for in the search engines.
This backlinking strategy includes one primary keyword and two to three secondary keywords.
If you already know what those keywords are you want to use for backlinks, then you can move on to the next step. However, if you're not sure what keywords to pick, then you can open up Google Search Console to find out what queries your web page is currently ranking for in the search engine results pages (SERPs) to help guide your decision.
You can find the top-ranking queries for any web page on your site by following these instructions:
Log into Google Search Console.
Open up your website property if it's not already selected.
Click on "Search Results" on the lefthand sidebar menu.
Click on the "New" button next to the "Date: Last 3 Months" to create a new filter.
Select "Page".
Paste the URL you want to find good backlink keywords for into the text field box. You can leave the dropdown field set to "URLs Containing".
Click "Apply".
Scroll down the page and click on the "Queries" column in the table. This will show all of the search queries Google is displaying the URL for in the SERPs.
Click on the "Impressions" column heading to sort the queries by descending order. This will show you which keywords are getting the most impressions in the SERPs.
Pick 3-4 of these keywords that are the most relevant to the target page. These keywords will be the terms you use in backlinks.
In the image below, you'll see an example of the search query list using this same process to find good keywords to use in backlinks for my SEO case studies page:
As you can see, a few good options for optimized anchor text include SEO case study, SEO case studies, best SEO case studies, SEO case study examples, and case study on SEO.
3. Set Up the Proper SEO Anchor Text Ratio
After you have your list of keywords to use for backlinking purposes, you then need to set up the proper anchor text ratio to avoid over-optimization.
If you just use the same exact match keywords in every backlink you acquire, then you could suffer from an over-optimization algorithm penalty or get a manual action from Google's Web Spam team.
To keep your website safe, there are three main categories for backlink anchor text you should understand:
Exact Match Anchor Text: These are inbound links that have one of your target keywords as an exact match keyword phrase. For example, "best SEO tools".
Keywords Mixed Into Anchor Text: These are inbound links that have one of your target keywords in the anchor text but also other words that are not part of the phrase. For example, "the best SEO tools reviewed".
Branded, Natural, and URL Anchor Text: These are inbound links that have no reference to your target keywords and only include your brand name, a random phrase, or the naked URL for the target page. Examples include, "SEO Chatter", "website on SEO", and "https://seochatter.com".
Now, based on advice from SEO experts and the best link building companies here, there are different anchor text ratios strategies you should follow based on which page you're creating backlinks for: the homepage or an inner page.
Homepage Keyword Backlink Ratio
The backlink profile for your homepage should roughly be:
80-95% Branded, Natural, and URL anchor text.
Up to 10% Keywords Mixed into anchor text.
Up to 5% Exact Match anchor text.
Inner Page Keyword Backlink Ratio
For inner pages, the backlink profile should roughly be:
35-45% Branded, Natural, and URL anchor text.
50-60% Keywords Mixed into anchor text.
Up to 10% Exact Match anchor text.
4. Create the Backlinks Using Optimized Anchor Text
Now that you know what the proper anchor text ratios are for backlinks to your homepage versus inner pages, the next step is to go out and create new inbound links.
You can follow the SEO tips outlined in these two guides if you need help with the link building process:
5. Track the Keywords Being Used In Backlinks
As you're building backlinks, it's important to track your target keywords and how they're being used on other websites. That way, you can make sure you're following the anchor text ratio guidelines in step 3 to avoid an over-optimization penalty.
The easiest way to track your progress is to set up an Excel worksheet or Google Sheet to keep a tally of every inbound link as it's created so you can measure accurate percentages for each anchor text type.
6. Adjust Your Backlink Anchor Text Ratios
If you're doing a large-scale link building campaign, you may find that the anchor text ratios for using keywords in backlinks will change rather quickly.
For example, you may have a good exact match anchor text ratio of 5% for the homepage one week and then an over-optimized number of 10% the next week. As new inbound links are built, these percentages can fluctuate without your control.
Therefore, it's good to always keep an eye on how your keywords are being used in backlinks and adjust your outreach campaigns to promote the other types of anchor texts so you can keep your website's backlink profile looking natural.
If you need help on how to ask for backlinks properly, I have a guide on that as well.
Keywords In Backlinks Summary
I hope you enjoyed this guide on how to use keywords in backlinks.
As you discovered, there are specific anchor text ratios you want to stick to depending on if you're building links to your homepage or inner pages. And by optimizing your inbound links within these guidelines, you can ensure you're using your keywords in backlinks in the most effective way possible for SEO.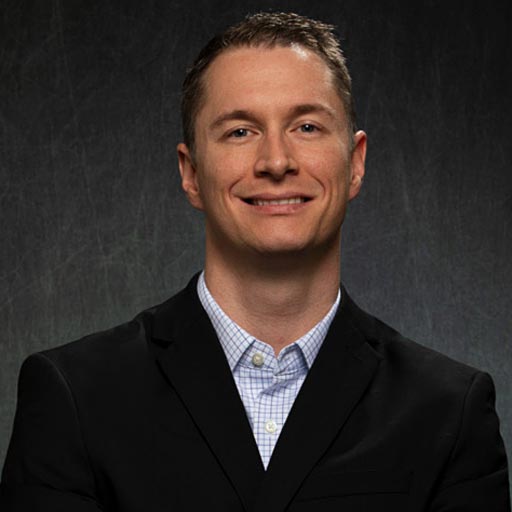 Stephen Hockman is an entrepreneur and founder of SEO Chatter. He specializes in search engine optimization and digital marketing and has been fascinated with SEO since 2005. His goal is to share the best tips and news about search engine marketing to help you get more website traffic.