In this article, you'll discover how to find trending SEO keywords for any industry or niche.
The goal here is to help you seize new opportunities in digital marketing while they're still hot with your target audience.
By using the tips and tools below, you can adjust your content strategy so it meets the growing needs of your market
And by jumping on trending SEO keywords you can hopefully increase organic traffic to your website before your competitors have a chance to take notice of the same search queries.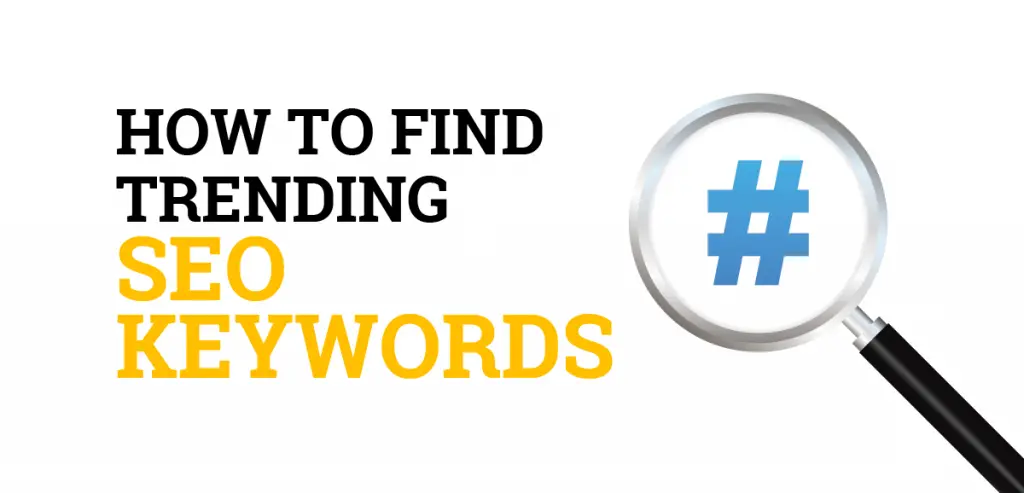 How to Find Trending SEO Keywords
1. Use Google Trends
Google Trends is the top option for how to find trending SEO keywords for your website content. And it's 100% free to use.
With Google trends, you can search any word you want and check the volume it's receiving since 2004 up to today. You can adjust the analysis date range to an hourly basis, week by week, month by month, the previous 12 months, and more. Trending keyword searches can be country-specific and this tool reports a list of related topics and queries to focus on for your SEO keywords.
You can check out these additional guides to learn more about this popular tool: what is Google Trends and how does Google Trends work.
2. Try Google Keyword Planner
Google Keyword Planner is another free tool you can use to find trending keywords to target with your SEO content. Although it was created to help digital marketers uncover good terms for Google Adwords campaigns, the data is still excellent for organic search engine optimization. (See this related article on how to buy keywords on Google.)
The Google Keyword Planner tool allows you to search for any words or phrases related to your products or services and gives you key metrics that you typically find in paid keyword research tools.
Types of SEO insights include average monthly search volume, how those searches have changed over time, competition level, cost-per-click (CPC), and more.
Keyword Planner is also featured in my tutorial on how to find competitors keywords because you can analyze entire domains or individual web page URLs to see keywords your competition is ranking for in the SERPs.
3. Find Trending SEO Keywords With Ubersuggest
Ubersuggest is a popular keyword tool that can help you generate keyword ideas to improve your content marketing efforts. And depending on the amount of data you need for SEO, you can use the free or paid version of the tool.
Ubersuggest is a good SEO tool for finding trending keywords in your niche along with average monthly search volume, CPC, and other competition data. You can also see my list of Ubersuggest alternatives for more tools like this one.
4. Discover Keyword Ideas On Twitter
Twitter is a powerful online search platform that helps you find trending SEO keywords in real-time.
This social media platform lets you check for global trends or look for country-specific trends happening in your target market as well as search for trending hashtags to help guide your digital marketing content strategy.
You can use Twitter to immediately find content ideas that can be published that same day to capture as much organic search traffic as possible before a trend fades out.
5. Use Answer The Public
Answer The Public is another great tool for finding instant, raw search insights, direct from the minds of your target audience. You get three free keywords searches per day or can upgrade to a pro plan that allows unlimited searches and more reporting options. You can also check out my list of Answer the Public alternatives for more options.
Answer The Public can help you refine your SEO keyword strategy to optimize for both short-tail and long-tail keyword phrases that answer common questions people in your market are searching for answers to online.
6. Pick Up On Trends with Exploding Topics
Exploding Topics is a free service that provides real-time search and keyword analysis. It analyzes millions of Google searches, conversations, and mentions across the Internet to identify industries, products, and categories you can target with SEO-optimized content to keep your website ahead of the curve.
7. Check Buzzfeed
Buzzfeed is a popular news and entertainment website for finding trending articles. And the best way to use this site is to look for the top keywords that are being repeated in article headlines within your industry.
8. Try Keyhole
Keyhole is a good tool for social listening and fast market research. It allows you to track hashtags across platforms like Facebook, Twitter, and Instagram and set up notifications like you'd receive via email with Google alerts, but for social media content.
9. Browse Reddit
Reddit is a network of communities where people can dive into their interests, hobbies, and passions in what are called "subreddits" (or niche categories).
Reddit is a very useful website for finding trending keyword ideas because the most popular topics rise to the top of these community web pages based on the interests of Reddit users.
A topic that receives a lot of "upvotes" is a good indicator of the type of content that's trending right now and you can use it to come up with an SEO keyword list for new content to publish on your website.
10. Use Google Autocomplete
If you want to know what keywords your audience is actively searching for right now on Google, you can easily discover that information by using the search engine itself.
As you type letters to form words for a query in Google's search engine, it will use a predictive search algorithm to help you complete the word or phrase. This autocomplete feature helps you quickly uncover what topics your audience needs answers to.
Keep in mind that Google autocomplete predictions do not always display the most common queries on a given topic because interest can change over time. That's why it's also good to verify the search data with a tool like Google Trends if you suspect there may be some seasonality to the predictive search word or phrase.
Wondering What Keywords Get the Most Searches?
If you're curious about the keywords that get the most searches on Google, check out my other post on how to find the most search keywords on Google. This guide reveals the most popular keywords on the Google search engine happening right now.
Finding Trending SEO Keywords Summary
I hope you enjoyed this guide on how to find trending SEO keywords.
As you discovered, there are multiple online tools you can use to find out what keywords are trending in your industry for SEO purposes. So pick the option you like best or use a combination of tools to narrow down which SEO keywords you should target on your website.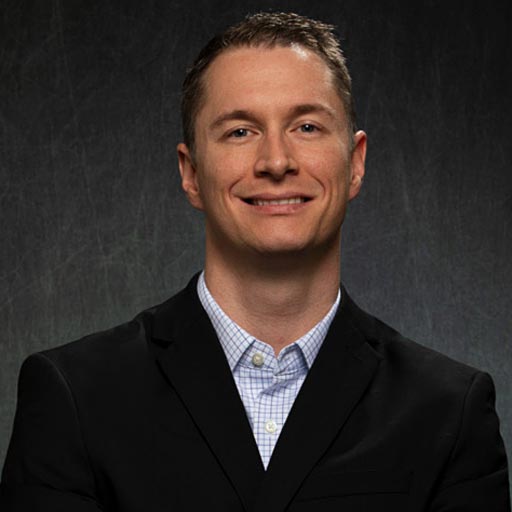 Stephen Hockman is an entrepreneur and founder of SEO Chatter. He specializes in search engine optimization and digital marketing and has been fascinated with SEO since 2005. His goal is to share the best tips and news about search engine marketing to help you get more website traffic.