This guide answers the question, "what is Google Trends?"
Below, you'll get a quick summary and definition of Google Trends as well as a detailed explanation of what is Google Trends used for in marketing.
By the end of this page, you'll understand the most important aspects of Google Trends data and know what those insights can tell you about user interest for trending searches happening around the world.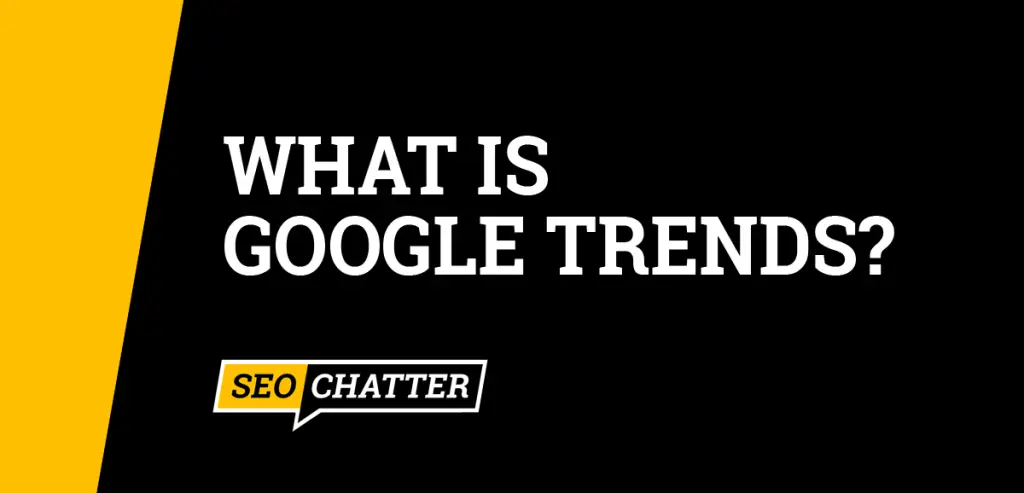 What Is Google Trends?
Google Trends is a data exploration tool that shows what terms people are searching for on Google in real time. The Google Trends data can be analyzed to measure the search interest in a particular topic, location, or language at a particular time.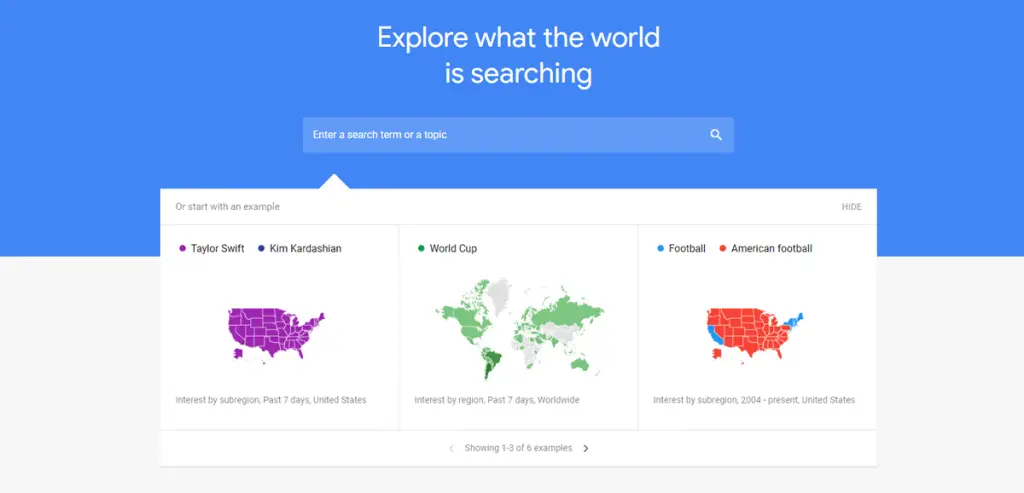 What Is Google Trends Used For?
Google Trends is used for market research to help users understand how interest in a topic changes over time. This Google Trends data can be used to inform marketing decisions in real time based on an unfiltered sample of actual search requests made to Google.
The top reasons to use Google Trends include:
Identifying the Latest Trends
The Trending Searches feature of Google Trends helps you discover the latest trending searches around the world. You can find daily search trends that have happened over the past 24 hours and real-time search trends that have had a sudden spike in traffic based on trending searches on Google News and Google Search. In fact, Google Trends is one of the best tools for how to find the most searched keywords on Google.
Monitoring Search Interest Over Time
Google Trends is also used for monitoring search interest over time for a particular topic or keyword based on search volume. Google Trends search data goes back to the year 2004, and you can track search interest by the past hour up to the past 5 years, or create a custom time range based on your selected dates. Additionally, you can compare two or more search terms to find out how the search interest has changed for each term over time.
Finding Trending Topics By Region
Google Trends allows you to sort search data by specific countries and regions. You can even narrow the data down even further to certain subregions, cities, and metro areas. This is valuable information for setting up effective Google Ad campaigns and SEO marketing strategies to help you target the right audiences around the world who have a high interest in your products or services.
Performing Keyword Research
Google Trends is a good data exploration tool for keyword research. Not only can you measure interest over time, and in real time, for specific SEO keywords, but Google Trends also provides a list of related queries for each term. This gives you insights into rising and breakout keyword searches that you can target with pay-per-click (PPC) and SEO campaigns to capitalize on peak user interest. (See this related Google SEO tools list for even more free tools by Google for webmasters.)
Checking Competitor Positions
Another popular feature of Google Trends is to use the tool to monitor your competitors to find out how well they're performing for brand-related searches against your company's brand. It's also an effective tool for doing market research to uncover which competitors are growing at a fast rate. That way you can begin analyzing those businesses' marketing strategies to look for new ways to improve your own.
Discovering Seasonality for Searches
Not all topics have the same level of search interest throughout the year. For example, space heaters are primarily used during the winter months to help keep people warm in their homes, offices, and apartments and are rarely searched for on Google during the summertime. With Google Trends, you can uncover the seasonality of particular topics in your industry so you can coordinate your content strategy around seasonal search terms to maximize the return on investment (ROI) during peak interest.
Exploring User Behavior On Google Products
Google Trends collects search data from Google Search, Google News, Google Images, Google Shopping, and YouTube. This allows you to visualize and discover trends in user search behavior on these popular Google products based on search volume. By knowing what topics and terms people are searching for the most on each Google platform, you can customize your marketing strategies for each service.
For example, you may discover that there's higher interest for a particular topic in your niche on Google News than there is on Google Search or YouTube. Having that data insight means you could have a better ROI for your business by publishing articles that can appear on Google News than making videos for YouTube.
More Details About Google Trends Data
If you'd like to learn more about Google Trends collects and displays its search data, then check out this other guide on how does Google Trends work. That page explains everything you need to know about the technical side of this data exploration tool.
Google Trends Summary
I hope you enjoyed this guide answering the question about what is Google Trends.
As you discovered, Google Trends is. Also, Google Trends is used for a variety of purposes in marketing, including finding out the latest trends among online searches, analyzing user interest in those areas, and discovering popular topics you can target with your digital marketing and SEO strategies.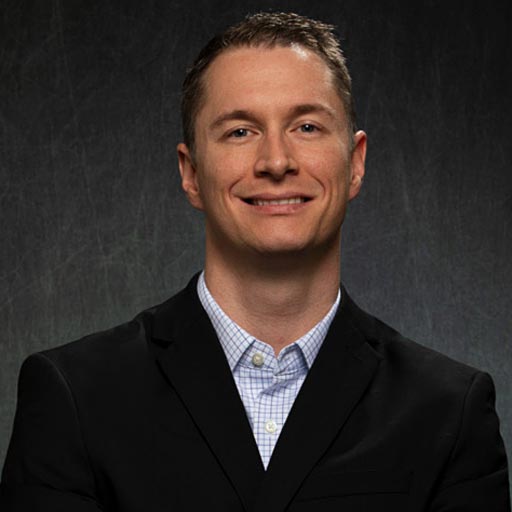 Stephen Hockman is an entrepreneur and founder of SEO Chatter. He specializes in search engine optimization and digital marketing and has been fascinated with SEO since 2005. His goal is to share the best tips and news about search engine marketing to help you get more website traffic.