This search engine optimization (SEO) guide explains on-page SEO vs. technical SEO.
Below, you'll learn the difference between on-page SEO and technical SEO and how each affects your website's performance in search results.
There's also a section with additional resources that explain more about the fundamentals of technical SEO vs. on-page SEO to help you develop a comprehensive search engine optimization strategy that primes your website to achieve better search rankings, more traffic, and improved visitor experiences.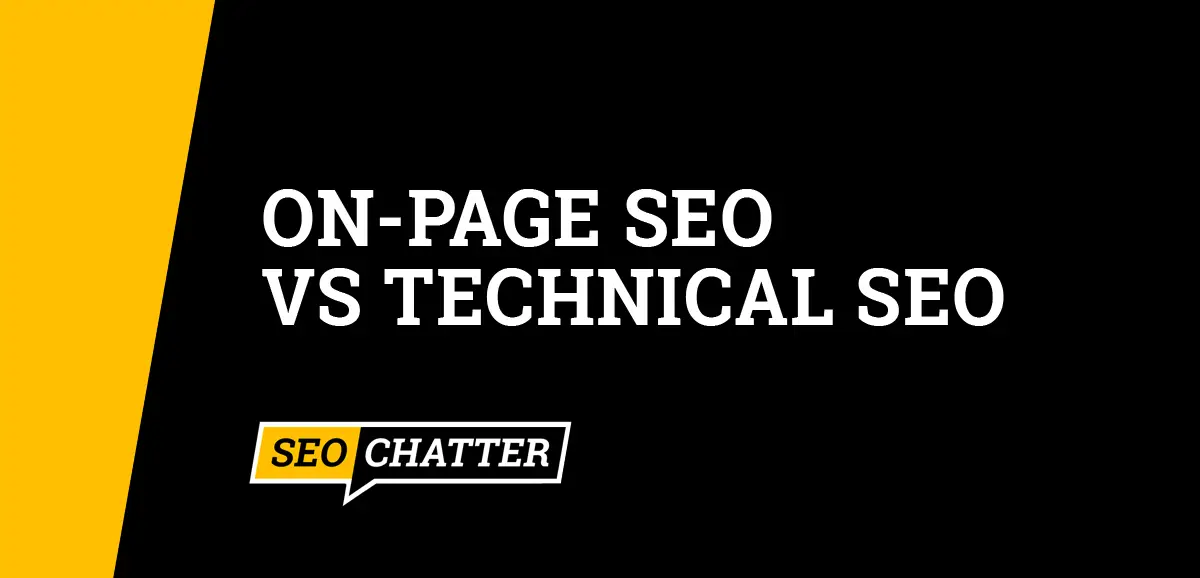 What Is the Difference Between On-Page SEO and Technical SEO?
The main difference between on-page SEO and technical SEO is that on-page SEO refers to optimizing content to help it rank high in the search results for target keywords while technical SEO focuses on backend elements that make your site easier for search engines to crawl and visitors to use.
As a general rule, on-page SEO encompasses the actual content on the page that users see and affects their experience on your site, while technical SEO covers the behind-the-scenes elements they don't see but which still affect how they use your website.
While there are, of course, exceptions to that rule (site navigation is clearly a user-facing element despite being considered a part of technical SEO), thinking of it in this way can help you to understand the fundamental differences between the two optimization practices.
On-Page SEO vs Technical SEO Comparison
The comparison table below shows the key differences between on-page SEO and technical SEO in an easy-to-understand format. After the table, you'll get an explanation of both types of SEO in further detail.
| Parameter | On-Page SEO | Technical SEO |
| --- | --- | --- |
| Definition | The practice of optimizing both the content and HTML source code of a page to increase the probability of ranking highly in relevant search results.  | The process of optimizing a website's technical aspects to improve its search engine visibility and user experience. |
| Purpose | To boost visibility in search engines and drive organic traffic from users who are searching for the products, services, or information your website offers.  | To make it easy for search engines to crawl the website and index it appropriately while also boosting repeat visits by delivering positive experiences. |
| Application | Individual Pages  | Sitewide |
| Key factors | Keyword research, keyword optimization, content quality and relevance, headings and subheadings, use of images, and internal linking. | Mobile responsiveness, site speed, site structure, organization, indexing and crawlability, structured data markup, and security. |
| Marketing goals | SERP rankings, traffic, and backlinks. | SERP rankings, indexing,, and usability. |
What Is On-Page SEO?
On-page SEO refers to a set of strategies, techniques, and processes that help your content appear as high as possible in the results returned for relevant queries. The higher your site ranks, the greater your search engine visibility and the more traffic you'll likely receive.
Types of On-Page SEO
There are a number of on-page SEO factors that Google and other search engines consider when determining where to rank your pages.
Keyword Research
With keyword research, you identify the words and phrases (keywords) that people type into Google to help them find the answers to their questions or to solve a problem they're facing. Incorporating these keywords into your content helps search engine crawlers understand what your content is about so that they can match it to the right search queries.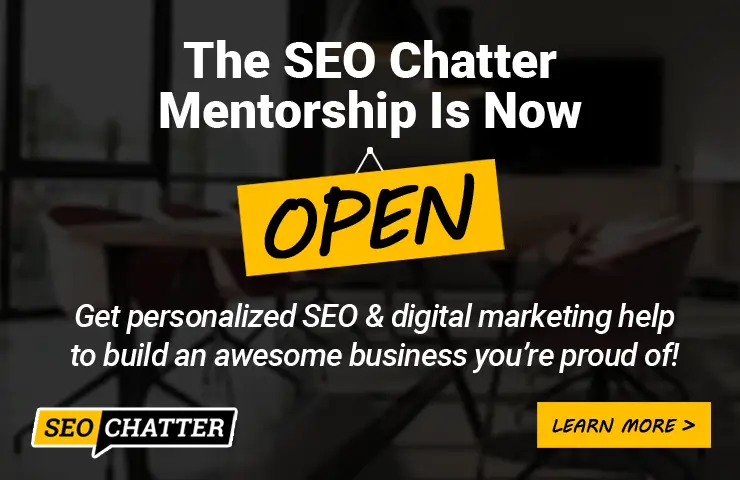 Title and Meta Description Tags
Titles and meta descriptions are the first things crawlers see when they come to crawl your page and the first things users see when they encounter your website in search engine results pages (SERPs). Both elements need to be short, engaging, and contain your keyword to ensure a solid ranking and encourage users to click through to your page.
Headings (H1-H6 tags)
Headings provide structure to your content, making it easier to read. They should follow a standard hierarchy using H1 for your title, H2 for your main section titles, and H3-H6 to divide those sections further.
Images
Using relevant images provides context, communicates information in a user-friendly way, and breaks up large bodies of text. Using ALT tags on images improves site accessibility and is viewed positively by search engine crawlers.
Internal links
Internal links help search engines understand the structure of your website and help users navigate your website. They can also be used to improve user experiences by providing additional information on subjects.
What Is Technical SEO?
Technical SEO is a collective term for the process of maintaining and optimizing a website's back-end code to achieve two key goals:
Ensure search engine crawlers can access your site's pages so they can analyze the content.
Ensure visitors can access and engage with your pages safely, swiftly, and efficiently.
Both goals are equally as important. While it's vital that your pages get crawled and indexed in the first place, Google's search algorithms prioritize websites that deliver quality user experiences.
Ultimately, these two significant benefits of technical SEO make it even more essential than on-page optimization. Although the technical, under-the-hood components of your website, may sound complex, tackling technical SEO can be made much simpler thanks to a plethora of beginner-friendly tools.
Types of Technical SEO
Mobile-Friendly Design
Almost 60% of all website traffic comes from mobile devices, which is why Google considers mobile-friendliness one of its most important ranking factors. As such, this aspect of technical SEO involves ensuring that your site performs as it should on any device, screen size, or screen orientation.
Page Load Speeds
Page load speeds are another high-priority ranking factor, and for a good reason. You need to ensure that your page loads under the Google recommendation of two seconds by implementing features such as page caching and lazy loading.
Indexing and Crawlability
Creating sitemaps, adding schema markup, and ensuring robots.txt files are correctly configured are all important technical SEO tasks that help search crawlers learn everything they need to know to determine how and where to rank your pages.
Security
The safety and security of your visitors and their data are paramount, not only for your SEO but to keep you on the right side of data protection laws. This is why taking the necessary steps to secure your site, such as through SSL encryption, should be close to the top of your technical SEO to-do list.
Learn More About On-Page SEO and Technical SEO
The links below explain more about on-page SEO and technical SEO and how to apply these techniques to your website. Use these resources to improve your knowledge of these subjects.
Summary for On-Page SEO vs Technical SEO
We hope you enjoyed this guide on on-page SEO vs technical SEO.
As you've learned, the main difference between on-page SEO and technical SEO is that on-page SEO refers to optimizing content to help it rank high in the search results for target keywords while technical SEO focuses on backend elements that make your site easier for search engines to crawl and visitors to use.
Each requires multiple tools and tasks to do them properly, but the investment, be it in time or money, can pay dividends in terms of increased rankings, traffic, and repeat visits. Ultimately, this means that your search engine optimization strategy shouldn't be about deciding between technical SEO vs on-page SEO but rather about incorporating both into a long-term plan for growth.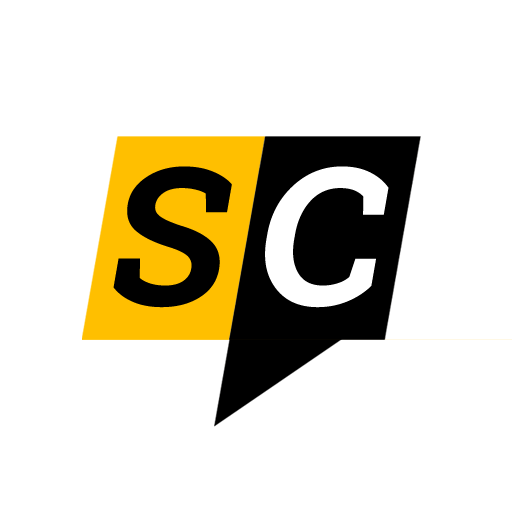 The Editorial Staff at SEO Chatter is a team of search engine optimization and digital marketing experts led by Stephen Hockman with more than 15 years of experience in search engine marketing. We publish guides on the fundamentals of SEO for beginner marketers.