In this guide, you'll find a list of Ubersuggest alternatives.
The first section of the page includes 10 of the best paid versions of these tools while the second part has the 10 Ubersuggest FREE alternatives you can use for SEO keyword research and analysis for your digital marketing campaigns. There are 20 recommendations in total.
The ultimate goal here is to help you find the top alternatives to Ubersuggest that meet your needs and budget that can help improve your keyword research and topic selection for your content marketing strategy.
Disclosure: This page includes affiliate links. When you purchase a paid plan through some of these Ubersuggest competitors, I may earn a commission.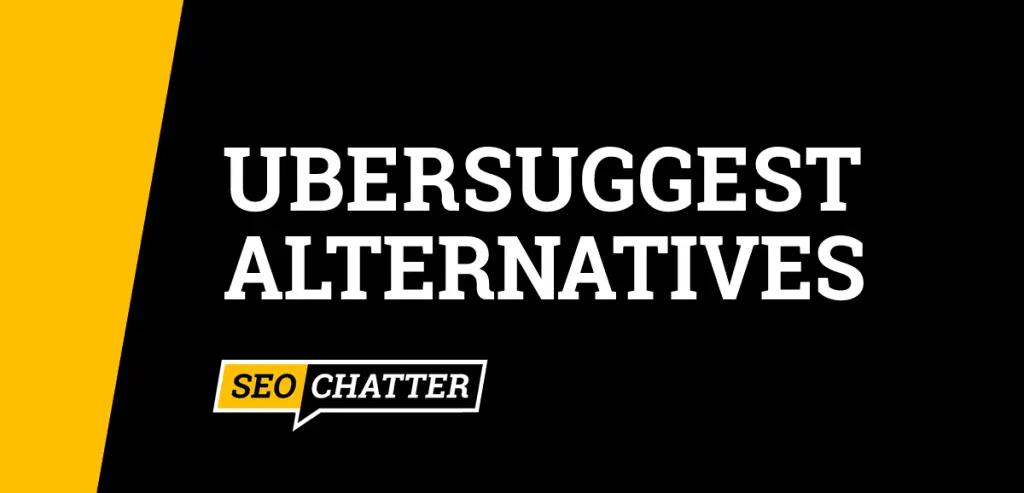 Ubersuggest Alternatives
KWFinder
$49 per month or $358.80 per year (annual plan).
KWFinder by Mangools is one of the best alternatives to Ubersuggest in terms of pricing and features. With KWFinder, you can search for SEO keywords in three ways:
Related keywords
Google autocomplete
Questions
You can then analyze the average monthly search volume, cost-per-click (CPC) data, pay-per-click (PPC) competition, and keyword difficulty scores to find the top keywords to target on your website.
What also makes this KWFinder one of the top Ubersuggest competitors is that it comes bundled with other SEO software, including a rank tracker, backlink checker, SERP analyzer, and site profiler.
This is my favorite SEO tool on the market and I use it every day for keyword research and SEO analysis. You can try KWFinder for FREE here. You can also read my KWFinder review for more details.
Keysearch
$17 per month or $169 per year (annual plan).
Keysearch is another top Ubersuggest alternative that comes bundled with other SEO software. With Keysearch, can search for related keywords that contain questions from multiple platforms like Google, Yahoo, Bing, Youtube, Pinterest, etc.
A free trial account includes 5 keyword searches per day as well as limited access to the other SEO tools, including:
Rank tracker
Backlink checker
Website auditor
Competitive analyzer
Content assistant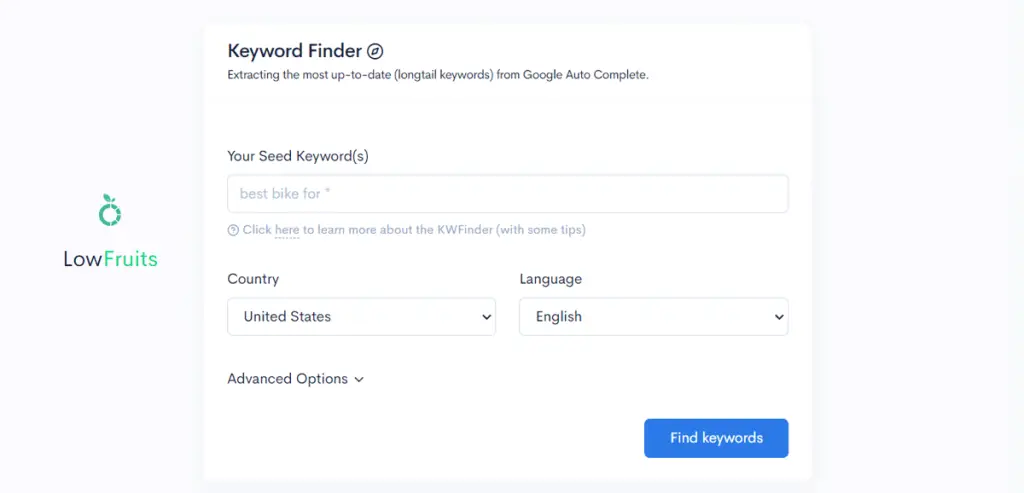 LowFruits
$25 for 2,000 credits; $29.90 per month; or $249 per year (annual plan).
If you want the cheapest, best alternative to Neil Patel's Ubersuggest tool for keyword research, then LowFruits is your top choice.
What makes LowFruits a good competitor for keyword research is that it helps you find low-competition SEO keywords faster than Ubersuggest. LowFruits does this by showing you the weak spots in the top-ranking positions in the search engine results pages (SERPs) for your target keywords. This includes terms and phrases where forums and weak websites with a low Domain Authority score rank in the top 1-10 positions on Google.
LowFrutis is my second favorite keyword research tool on the market, which is why I suggest it as a good alternative to consider. You can try LowFruits for free here to find out just how powerful it can be for your website content strategy.
KeywordChef
$20 for 1,200 credits. No monthly or annual plans.
Keyword Chef is another tool you can use instead of Ubersuggest for your SEO campaigns. It's similar to LowFruits but displays a SERP score instead of showing icons for the number of weak spots in the top 10 ranking positions for a keyword on Google.
You can try Keyword Chef for free here and get 1,000 credits to test out the tool's features.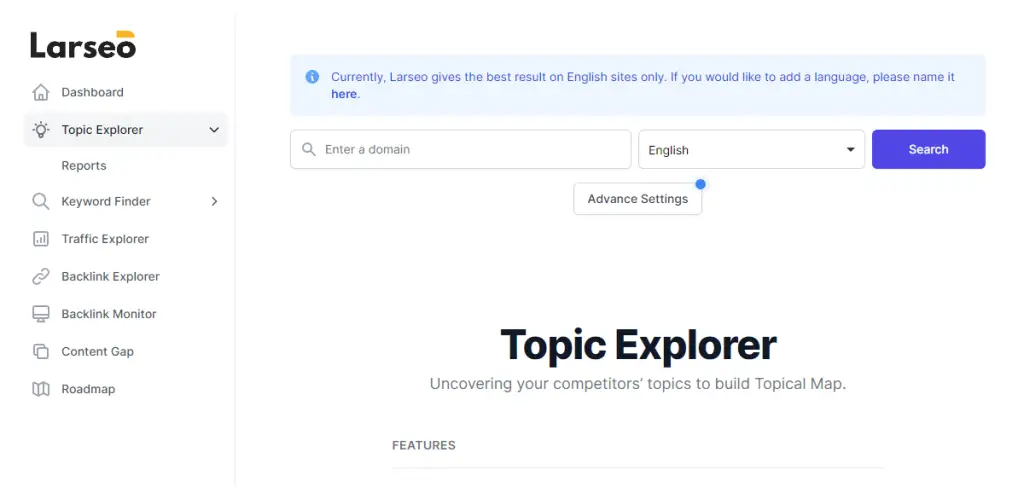 Larseo
$21.99 per month; $219.99 per year; or $395.82 for a lifetime plan.
Larseo is a new competitor for Ubersuggest that's gaining in popularity. With Larseo, you get access to several essential SEO tools in addition to a keyword finder, such as traffic analysis, backlink analysis, and topic explorer. Future plans for Larseo include an internal link suggestion tool, AI writing assistant, and backlink gap, and content gap analyzer.
You can try Larseo for free here to test out the keyword finder feature to see if you like it better than Ubersuggest.
KeywordTool.io
$89 per month or $828 per year (annual plan).
If you're looking for simplicity in an SEO keyword research tool or a good way to do bulk analysis, then KeywordTool.io is worth considering. It helps you quickly identify SEO growth opportunities, do keyword research at scale, and gather data at different geo levels. You can also get search volume data for up to 70,000 keywords per day.
If all you want is fast, accurate, and deep keyword research analysis, then you should try KeywordToo.io for free here. The first 5 keyword suggestions are viewable without a paid subscription.
LongTail Pro
$37 per month or $297 per year (annual plan).
If you're looking for similar sites to Ubersuggest, then LongTail Pro is a popular competitor. Pricing is about $10 more for a paid monthly subscription that gives you access to powerful tools for keyword research, SERP analysis, rank tracking, backlink analysis, and site auditing.
More than 70,000 digital marketers prefer LongTail Pro as their favorite software to support their SEO strategy. You can try LongTail Pro here; however, a trial plan does cost $8.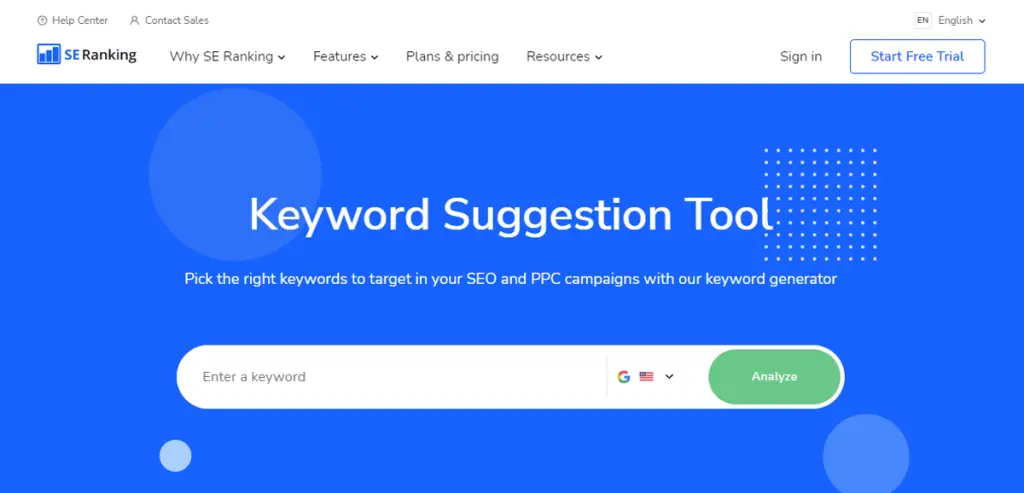 SE Ranking
$49 per month or $470.40 per year (annual plan).
SE Ranking is one of the leading SEO software tools for business owners, agencies, and SEO specialists to do keyword research, track rankings, monitor competitors, spot technical SEO errors, and more.
What makes SE Ranking a good alternative to consider for Ubersuggest are the following advanced features:
On-page SEO Checker
Backlink Gap Analyzer
Paid and Organic Keyword Research
Extensive Competitor Research
What's also nice about SE Ranking is that you can reduce the price of your paid subscription plan by reducing the frequency of your account's keyword rank checking from daily to every three days or weekly.
Semrush
$119.95 per month or $1,199.40 per year (annual plan).
Semrush is an all-in-one tool for improving online visibility and discovering marketing insights to grow your website. There are more than 55+ tools in the software; however, the Semrush Keyword Magic Tool is what makes this one of the top alternatives to Ubersuggest.
You have to see it to believe it and you can try Semrush Keyword Magic Tool for free here and get 10 searches per day. But essentially, this SEO tool helps you explore niche topics, find semantically related long tail keywords, and build a master list of SEO keywords that will work best for your digital marketing efforts.
Ahrefs
$99 per month or $990 per year (annual plan).
Ahrefs is one of the most well-known competitors for Ubersuggest because it offers superior SEO analysis and research tools. With Ahrefs, you can perform keyword research, ranking tracking, backlink analysis, competitor analysis, website audits, and more.
The Ahrefs Keywords Explorer feature is part of the paid tool that helps you discover unlimited keyword ideas, analyze their SEO ranking difficulty, and calculate the traffic potential. There is no free trial for Keywords Explorer; however, you can test out the Ahrefs Keyword Generator (mentioned in the next section) at no charge.
Ubersuggest Free Alternatives
Ahrefs Keyword Generator
Ahrefs Keyword Generator is one of the best Ubersuggest free alternatives on the market for uncovering loads of keywords without having to sign up or pay for this type of software. After entering a term into the search field and clicking the "Find Keywords" button, you can then filter the list by "Phrase Match" or "Questions".
Google Keyword Planner
Google Keyword Planner is a free keyword research tool that you can take advantage of within your Google Ads account (previously known as AdWords). This tool provides topic suggestions based on your seed keyword and reports important SEO data such as average search volume, cost-per-click (CPC), advertiser competition level, trend data, and more. (Also see this related guide for even more Google SEO tools you can use for analysis, tracking, and digital marketing at no charge.)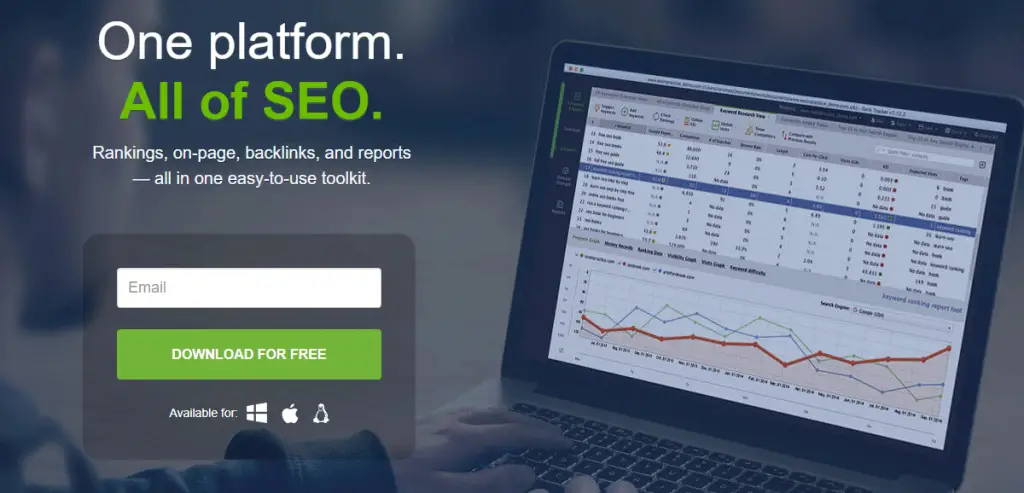 Google Autocomplete
Google Autocomplete is perhaps the freest option for finding SEO keywords to target without paying for special tools like Ubersuggest. Simply type a word into Google's search bar and you'll instantly get a list of ideas based on your primary keyword from search data collected from Google users.
Google Trends
Google Trends is a free tool that provides keyword data on specific search terms used on Google and YouTube. You can use it to discover trending topics, local search trends, and find related keywords that are growing in popularity. Google Trends also helps you avoid keywords that are losing popularity in search so you can make better decisions on which terms to target for your website content.
SEO Powersuite
SEO Powersuite is a full-scale SEO software that lets you use all of the top features for free. If you like what it has to offer, you can then upgrade to a professional or business plan which unlocks additional SEO research and analysis features. Every serious digital marketer should have their own free copy of SEO Powersuite on their computer.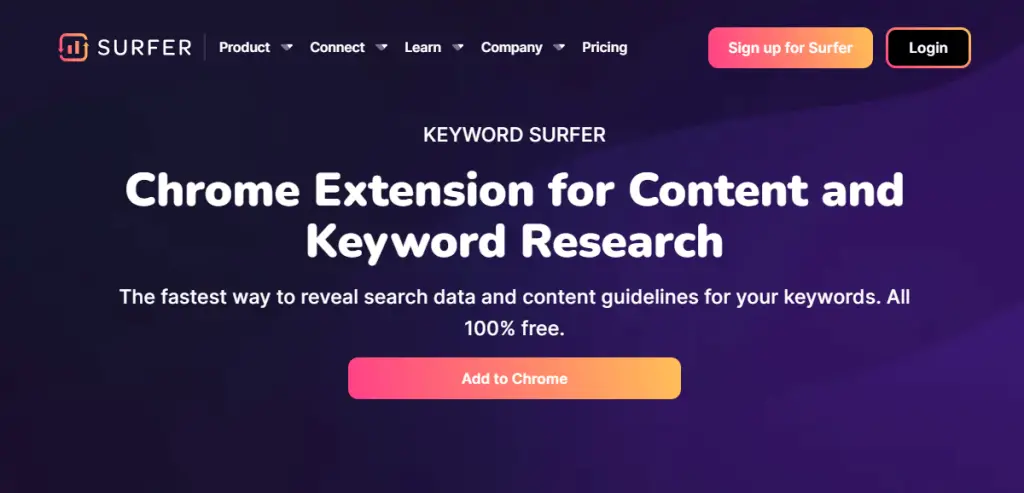 Keyword Surfer
Keyword Surfer is another good free alternative to Ubersuggest. Instead of logging into a software dashboard, Keyword Surfer is a Chrome extension that allows you to see search volumes directly in Google search results. This allows you to find the best keywords for your content based on the top-ranking results.
Keyword Sheeter
Keyword Sheeter is another popular tool for SEO keyword research that can pull thousands of autocomplete suggestions from Google. It's lightning fast and accepts one or more seed keywords to generate ideas. Keyword Sheeter is completely free to use with no sign-up required.
Question DB
QuestionDB is a fast and easy-to-use keyword that gives you a list of popular questions people are asking on sites like Reddit and Quora that are related to your SEO keywords. You can use QuestionDB 100% free for unlimited searchers per day; however, your results will be limited to 50 keyword suggestions per search. Upgrading to a paid plan gives you unlimited keywords for every search.
SEOScout
SEOScout offers a set of free tools like Ubersuggest. You can also get free keyword suggestions without signing up for the software which starts at $49 per month. SEOScout is also considered to be one of the best Answer the Public alternatives (also owned by Neil Patel) because there are no restrictions on the number of times you can use to tool to generate keyword ideas each day.
Keyword Tool Dominator
Keyword Tool Dominator is a software that's packed with 9 tools for doing keyword research. With it, you can analyze websites like Amazon, Bing, eBay, Etsy, Google, Google Shopping, Home Depot, Walmart, and YouTube to uncover popular keywords being searched for on those platforms as well extracting terms from product listings to help you improve your content marketing and SEO efforts. The free version now restricts you to 2 searches per day.
More Alternative Tools Like Ubersuggest
If want to find more alternative tools like Ubersuggest that offer additional features for SEO research and analysis, then check out this other free keyword research tools list. Inside, you'll find all of the top tools you can use at no charge for your digital marketing campaigns.
Alternatives to Ubersuggest Summary
I hope you enjoyed this guide on Ubersuggest alternatives.
As you discovered, there are many Ubersuggest free alternatives and paid tools you can use for SEO keyword research and digital marketing analysis. Hopefully, you found the best alternative to Ubersuggest for your needs and budget on this page. Each recommendation has its pros and cons; however, they are all good substitutes for Ubersuggest if you're looking for a competitor tool with similar functions.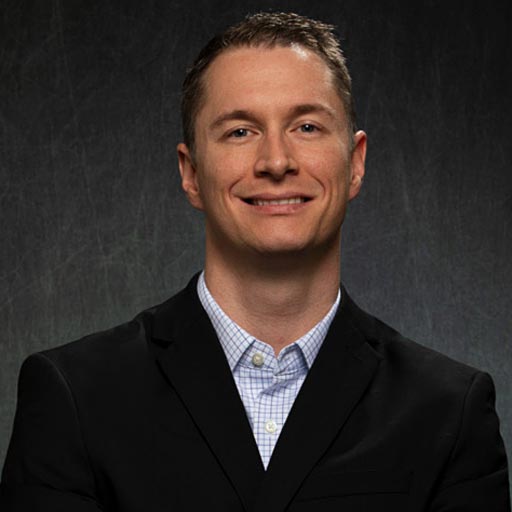 Stephen Hockman is an entrepreneur and founder of SEO Chatter. He specializes in search engine optimization and digital marketing and has been fascinated with SEO since 2005. His goal is to share the best tips and news about search engine marketing to help you get more website traffic.