In this article, you'll learn about Pinterest backlinks for SEO.
Pinterest link building can be a great digital marketing strategy for increasing exposure for your content, building valuable backlinks to your website or blog, and creating more social signals for SEO ranking purposes.
As you know, backlinks are one of the top ranking factors for Google, Yahoo, and Bing, and this guide will show you how to use Pinterest to build quality links from your own account and with other users of the platform, which can ultimately lead to higher search engine rankings and visibility for your business.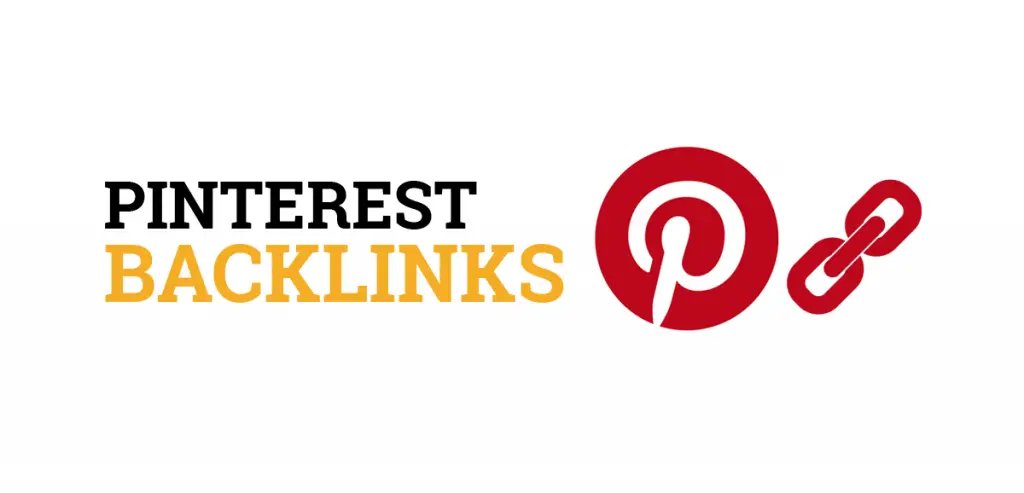 What Are Pinterest Backlinks?
Pinterest backlinks are links to your website from Pinterest in the form of pins. Pinterest can help your site get more backlinks both directly and indirectly to increase your website's visibility in search engine results pages (SERPs).
Note: When you're done reading the link building guide below, you may also what to check out this other post on improving your Pinterest SEO. It includes all of the ways you can optimize your posts to rank higher on the platform itself and in the search engines for more visibility.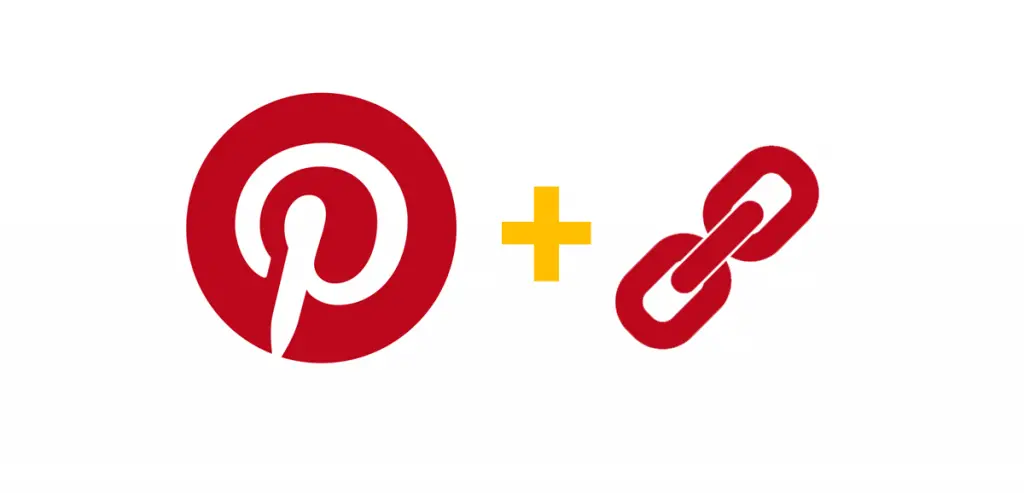 Pinterest Link Building Guide
1. Create a Personal Pinterest Account
The first step in Pinterest link building is to create a personal account.
Go to pinterest.com and click "Sign Up." After joining, you'll be prompted to enter some basic information about yourself such as your name, username, password, and birthday. You'll also be asked to choose some interests. These interests will help Pinterest recommend pins that may interest you.
Once you've filled out all of the required information, you'll receive a "Welcome to Pinterest message", and you'll have a personal account set up to create Pinterest backlinks for SEO.
2. Start a Business Pinterest Account
If you're serious about using Pinterest for link building, then you should also start a business account. This will give you two opportunities to generate backlinks for your content.
There are two options for creating a business Pinterest account:
Add a Business Profile to Your Personal Account
Adding a business profile to your personal Pinterest account is a quick and easy way to get started with using Pinterest for business. Your personal profile will remain the same, but you'll be able to add information about your business, such as its website, location, and contact information. You can also add a profile picture and cover photo representing your business.
To use this method, select the down arrow in the top-right corner to open the menu and choose "Add account".
Create a New Business Account
If you don't want to use your personal profile for your business, you can create a new business account that will be completely separate from your personal Pinterest account. This is a good option if you want to keep your personal and professional work separate or want to give other team members access to the business account to track your business metrics.
To use this method, visit the Pinterest business account log in page to create a new business account.
3. Put a Backlink In Your Pinterest Profiles
After you've set up both types of Pinterest accounts (personal and business), you have two places you can put your website backlink.
In the personal Pinterest account, you can add your website's backlink in the "About" section. In the business account, you can add your website's backlink in the "Website" section. Although these backlinks will not be dofollow links, they're still good for diversifying your backlink profile and getting organic traffic from Pinterest users.
(Note: If you want to know all of the places you can put links on other platforms like Facebook, Twitter, Reddit, Medium, YouTube, etc., then check out this other social media link building guide after you're done reading this page.)
4. Create a Pin Image
The basic form of Pinterest link building is with pin images. Every URL you use for a backlink on Pinterest will need at least one pin image to create a link to the web page. So you should always start here when using this free marketing platform.
However, it's best to create between 5-10 original images you can use as pins for each URL and upload them one by one over the span of a month or two. The more image pins you create, the more backlinks you can add on Pinterest to the same web page to drive more organic traffic to your content.
Just make sure that each pin image is high quality and attractive, as this will help draw more people to your website from this social platform. Also, include your main target keywords for the linked page inside the pin image title, description, and ALT text field to help establish topic relevance.
5. Create an Infographic Pin
In addition to a regular pin image, you should also create infographics for each URL you want to generate backlinks for. Pinterest loves fresh images and users enjoy this type of content because it enhances the user experience while browsing the social media platform.
Plus, infographics are visually appealing and can help explain complex topics succinctly which can lead to more pins on user Pinterest boards.
A good strategy is to create 1-3 infographics for each web page you're building backlinks to on Pinterest and optimize the pin data for your target keywords.
6. Create a Video Pin
If you really want to take advantage of the Pinterest link building, then you'll want a variety of different types of content linking back to your website, which includes video pins.
Video pins are a great way to get your content seen by more people on Pinterest because they tend to get more clicks than image pins and are considered to be the future of Pinterest SEO. The platform is also doing more to promote video content and encourages users to upload more of it.
Video pins can be between 4 seconds to 15 minutes long and you can use a tool like Animoto or Powtoon to create videos quickly and easily. However, don't give everything away in the video presentation about the linked article. You want users to feel encouraged to click on your backlink to visit the URL to capture more organic traffic.
And just like the other types of pins, you want to create multiple videos so you can link to the same URL on your website multiple times with unique content.
7. Pin Your Content to Group Boards
Group boards are another good marketing strategy to get your content seen by more people and to generate backlinks around topic relevance. You can use popular online tools like TailWind or the general search feature on Pinterest to find group boards to participate in.
Once you've found some group boards relevant to your niche, you need to send a request to join each board, get accepted, and then be able to start pinning your content. Just make sure to follow the rules of each board to keep your account safe from being removed when using this Pinterest strategy.
8. Reach Out to Pinterest Users and Ask for a Pinned Backlink
You can also get backlinks from Pinterest by reaching out to other users and asking them to share content as a pinned backlink. This can be done by sending them a direct message or leaving a comment on one of their pins to start a private conversation.
After connecting with other Pinterest users, let them know what your website is about and why you think a pinned backlink would be beneficial for their followers.
9. Join Pinning Groups to Get Re-Pins
Pinning groups is another link building strategy to get your content seen by more people and linked on Pinterest. Essentially, these groups include other like-minded social media marketing users who share content by pinning each other's URLs on a regular basis.
The most common way to find these types of groups is through the Tailwind app. Tailwind has communities called "tribes" that allow you to collaborate with others in your niche.
Some tribes have automatic approval while others require a request for approval. Once you've joined a group, you can start re-pinning other members' pins and share your own to get re-pinned. Just make sure to read the rules of each group before you start pinning using this link building strategy. Some groups have strict rules on how many self-promoted pins you can add daily.
10. Rank a Pinterest Board On Google
This final tip for using Pinterest backlinks for SEO can help you get more organic traffic directly from search engines like Google.
Pinterest has a high domain authority and can easily rank for long tail keywords that can send quality visitors to your content. Therefore, it can work to your advantage to rank a Pinterest board in the SERPs.
Over time, this Pinterest link building method can also help you generate backlinks more organically as other users find your content through Google's link in the search engine to the Pinterest board.
To use this SEO tactic, you'll need to create a new board with the following tips:
Add a keyword-rich title.
Put keywords in the board description.
Pin at least 20 high-quality pins to the board and add more each week. The more the better.
Optimize the ALT text for your pins to include your target keywords.
Link to the board from your website and other social media accounts to increase its page authority.
Ranking Pinterest boards can be a great source of traffic and is easy to add to your digital marketing SEO strategy once you put the process into place.
If you need help finding good keywords to target for your Pinterest boards, then check out this related Pinterest keyword research tool guide for recommendations on this type of SEO analysis software.
Are Pinterest Links Good for SEO?
Pinterest links are good for SEO because they bring website traffic through search engines with pins on ranked boards and add value to your site's backlink profile. Good Pinterest links also drive awareness for your brand which can lead to more organic backlinks.
Are Pinterest Backlinks Dofollow?
Pinterest backlinks are not dofollow and have the nofollow tag. This means Pinterest links do not always pass PageRank value for SEO performance. However, Pinterest backlinks are still good links to have because of their indirect SEO effects.
This doesn't mean these types of backlinks will never pass link equity. Google announced an update to the nofollow tag saying: "All the link attributes—sponsored, ugc, and nofollow—are treated as hints about which links to consider or exclude within Search. We'll use these [nofollow tag] hints—along with other signals—as a way to better understand how to appropriately analyze and use links within our systems."
Does Pinterest Affect Google Rankings?
Pinterest does not affect Google rankings directly for every URL, but it can help you build more quality links to your website which does impact your overall Google visibility. Using Pinterest to affect Google rankings is a long-term digital marketing strategy for SEO performance.
As your content gets more pins on Pinterest, exposure will increase for those linked URLs, which can then lead to more organic backlinks from other website owners. Additionally, as mentioned above, Google's algorithm now takes the nofollow tag as a hint and not a directive, so the PageRank value of Pinterest links for SEO purposes may change based on other signals the search engine crawler detects for the content.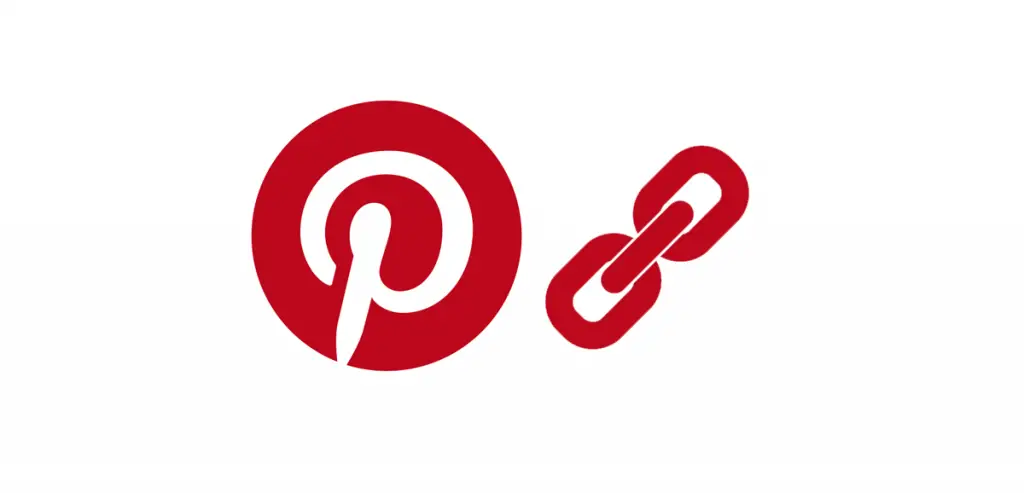 Pinterest Backlinks for SEO Summary
I hope you enjoyed this guide on Pinterest backlinks for SEO.
As you discovered, Pinterest link building can help your business in two primary ways: improving awareness for your content and increasing the number of quality backlinks for your website.
Those factors combined can lead to more organic traffic and rankings in Google, Yahoo, and Bing because your content is penetrating more of the market and getting in front of the right audience who will pin it on Pinterest and link back to it from their own websites and blogs.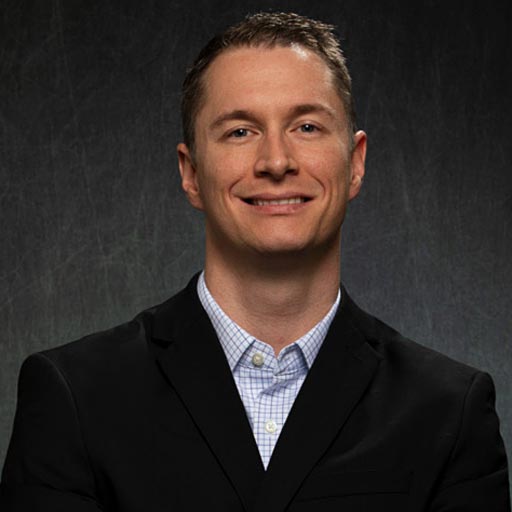 Stephen Hockman is an entrepreneur and founder of SEO Chatter. He specializes in search engine optimization and digital marketing and has been fascinated with SEO since 2005. His goal is to share the best tips and news about search engine marketing to help you get more website traffic.