This guide includes a list of the best press release submission sites. In total, you'll find 40 PR submission websites you can use to syndicate your content for free and with paid listings to grow your brand visibility across the web and to get a backlink from Google News for SEO.
This page is divided into two sections: the first part includes the top 25 press release submission sites based on high Domain Authority and audience reach, and the second part lists 15 more free press release submission sites you can use for your marketing and SEO campaigns, making 40 PR submission sites in total.
What Are Press Release Submission Sites?
Press Release submission sites are online platforms where you can publish press releases about new products, services, or other news-worthy events about your business. 
Journalists and bloggers use PR sites to find new stories for their online and print publications, an approach that proves mutually beneficial for both parties. Journalists get a constant supply of fresh content, while your business benefits from the boost to your brand visibility.
Meanwhile, although most press release services don't offer dofollow links that could improve your backlink profile, the inclusion of nofollow links can still be helpful in driving quality referral traffic to your site. Not to mention that publishing your press release via the services listed in the below PR submissions sites list can help build closer relationships with journalists that can benefit your company with long-term exposure.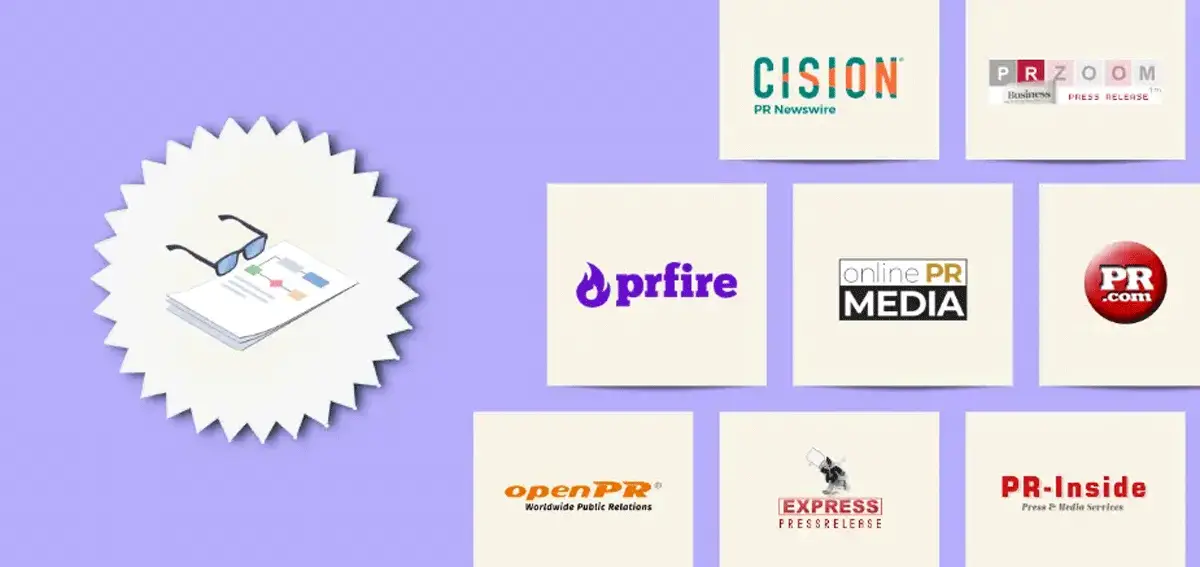 Top Press Release Submission Sites
More Free Press Release Submission Sites
Here's a list of more free press release submission sites you can use to submit your newsworthy stories to increase brand awareness, generate backlinks, produce new leads, and drive more traffic to your website.
What Is the Best Press Release Submission Website?
The best press release submission website is PR Newswire, followed by IssueWire and GlobeNewsWire. These press release submission websites have a large number of journalists, high Domain Authority, and a reputation for quality backlinks.
Below is a general overview of the top 10 free PR submission sites you can use to submit your press releases. If you want to learn more about the other 15 best press release publishing sites listed in the table above, scroll back up to our PR submissions websites list and click on those links. Altogether, there are 40 websites listed on this page for boosting brand visibility, backlinks, and website traffic.
1. PR Newswire
PR Newswire by Cision is one of the web's most trusted sources for journalists, news organizations, and high-level bloggers, which explains why it has such a high Domain Authority of 92.
This SEO metric alone makes the service one of the best free PR submission sites around, as a high DA means a higher transfer of PageRank value and more potential website visitors, all of which can prove invaluable for getting more eyes on your story and increasing the chances that a journalist will pick it up.
PR Newswire serves as a press release source for more than 3,000 newsrooms, including major brands like The New York Times, ABC News, and BuzzFeed. They also send press releases to almost more than 500 news platforms such as SmartBriefs, LexisNexis, and Moody's. Plus, its media portal, PR Newswire for Journalists, boasts more than 39,000 active monthly users.
In other words, if you're ready to get your story in front of news chiefs far and wide, PR Newswire is the way to go for building backlinks and brand awareness for your business.
2. IssueWire
IssueWire offers a free plan that includes handy features such as a press release SEO audit to ensure your story stands the best chance of being picked up by search engines and journalists alike. You'll also like the free PR service that includes an automated social media blast to boost the visibility of your press releases.
3. GlobeNewswire
GlobeNewswire has a high Domain Authority of 91 and a strong reputation for being a valuable source for thousands of prominent news media outlets. But that's not the only reason this PR website earned its place on this top PR submission site list.
This platform offers the ability to target specific types of news media in addition to spreading your message far and wide, along with tracking and reporting features so that you can monitor the success of each PR campaign. Plus, GlobeNewswire press releases are known for ranking high in the search engine results pages (SERPs).
One tactic website owners use around holidays, for example, is to publish a press release on this site with affiliate links; knowing it can easily take one of the top 10 spots in Google for a highly competitive keyword phrase.
4. Online PR News
Online PR News distributes press releases across the globe, with stories frequently picked up by world-recognized brands like Google News, ABC News, and The Economist.
Free press releases remain hosted by the platform for 90 days. While that won't do you too many favors in terms of long-term SEO backlinks that stick, you will at least have a solid three months of online publicity and plenty of time to increase brand awareness, drive visitors to your site, and convert those visitors into customers.
5. PR.com
PR.com has a limited free plan which distributes your press release to search engines like Google, Bing, and Yahoo, as well as through to their own news directory and a handful of third-party news sites, making it an excellent option for small and growing businesses.
When you submit your press release, you also have the option to create a permanently-hosted profile on their high DA 80 website, making this a great site to add to your profile creation site list, if you're using that SEO strategy for link building.
6. Newswire Today
If you're looking to raise awareness of a worthwhile cause, take a look at Newswire Today. The platform offers a free press release distribution service for charities and non-profits. This includes limited distribution to news networks and search engines, as well as through RSS fees, all of which can be used to spread your message.
7. PR Log
The PR Log website looks very dated, but it also has a high DA of 83 and earns rave reviews as one of the most effective free press release submission websites on the Internet.
Sign up for a free account, and your story will be hosted on a full-fledged search engine optimized web page, with the ability to add nofollow links into your story and tag it with your industry and other targeting options to boost the probability of getting your press release into the hands of the right journalists.
The real highlight PR Log; however, is the ability to distribute video press releases to search engines, making it the perfect platform for new product launches and to rank for keywords in Google that display video in the top-ranking SERP positions.
8. PR Free
For the past decade, PR Free has been slowly but steadily building its reputation as a top PR distribution site for both small businesses and growing enterprises alike.
Trusted by over 200,000 companies, the platform's free press release submission service allows you to generate awareness for your business. With the free plan, you cannot links. With the $19 PR service, you can add a single nofollow website link. Only users who pay for the $39 PR distribution service can include up to 10 dofollow links in their press releases.
9. OpenPR
Based in Europe, but popular with journalists worldwide, OpenPR allows you to send one free press release per month at no charge, making it a top choice for small and growing businesses that are not putting out a constant stream of new press releases or have a limited budget for online marketing and link building.
The service allows you to include up to three hyperlinks in press releases distributed to Google News, Yahoo News, and other well-known platforms.
10. PR Sync
PR Sync may not be the largest PR submission service on the web, but it does have the unique benefit of being a 100% free platform with stories promoted to the front page based on viewership and community input. This advantage gives you a better chance at bolstering the popularity of your news release than on freemium platforms, where paid press releases always take precedence over free submissions.
Now, if you're looking for more ways to promote your products, services, brand, and website, in addition to sending out press releases, then check out these other digital marketing lists:
Press Release Submission Sites Summary
I hope you enjoyed this list of press release submission sites.
As you discovered, there are many free submission websites you can use to share newsworthy stories about your business, and several sites in particular, are considered to be the best press release submission sites for improving your off-page SEO.
Just pick and choose the PR distribution sites you like best from this list (or use them all) to help improve the brand awareness for your business, generate more backlinks, and get more SEO traffic to your website from sources such as Google News, Bing, Yahoo, news outlets, and a variety of search engines.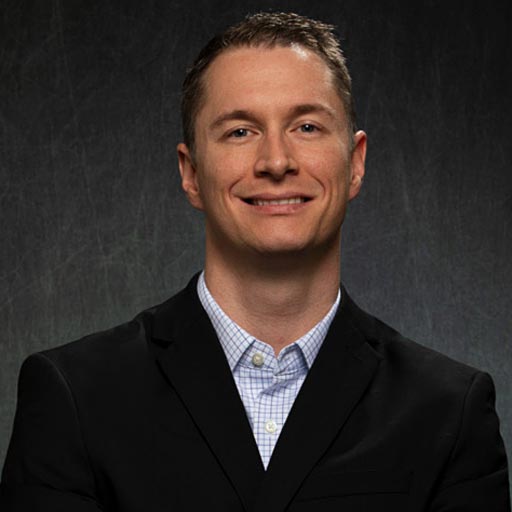 Stephen Hockman is an entrepreneur and founder of SEO Chatter. He specializes in search engine optimization and digital marketing and has been fascinated with SEO since 2005. His goal is to share the best tips and news about search engine marketing to help you get more website traffic.