This guide includes a list of the best keyword difficulty checkers for SEO.
Below, you'll find the top keyword difficulty tools you can use to analyze the competition in search engine results pages (SERPs) for any target keyword of your choosing.
The recommendations on this page contain a variety of keyword difficulty analyzers to help you find the perfect tool for your digital marketing needs. Each option has a unique set of features you can test at no charge before upgrading to a paid plan.
Disclosure: This page includes affiliate links for a few of the keyword difficulty tools. When you purchase a paid subscription, I may earn a commission.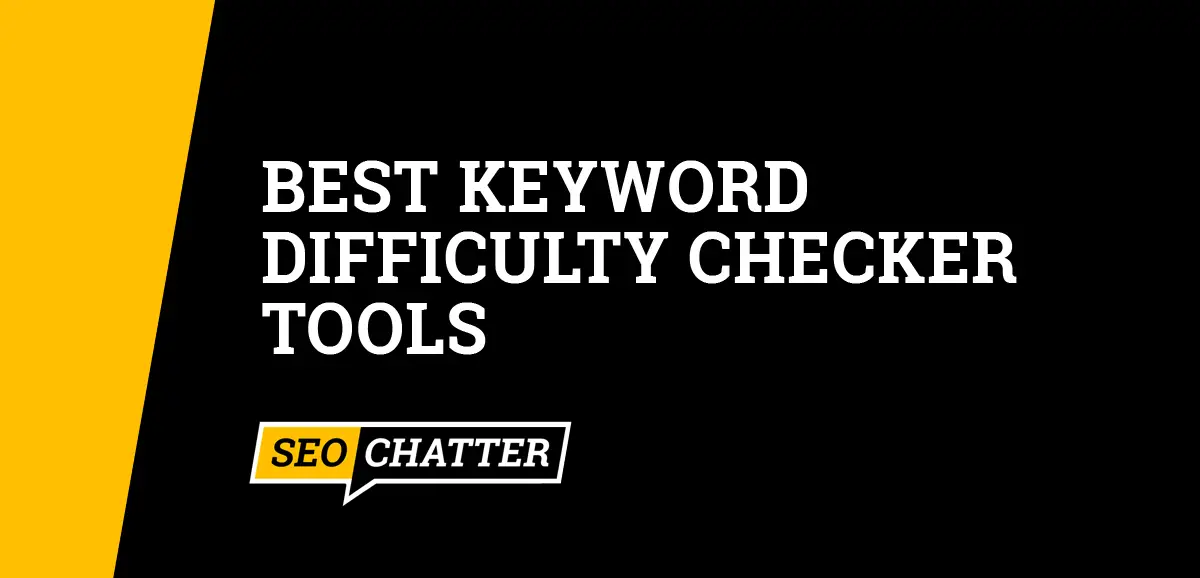 Best Keyword Difficulty Checker Tools
1. Ahrefs Keyword Difficulty Checker
Ahrefs offers one of the best keyword difficulty checkers that's 100% free to use. It's also an easy tool to get started with for beginners or anyone new to keyword research.
All you need to enter is the keyword, select the country, and click "check keyword" to view the results. The keyword difficulty score ranges between 0 and 100 and a message reports how many backlinks your site may need to rank in the top ten search results.
Price: Free with unlimited use and no sign-up required.
2. Moz Keyword Explorer
Moz also has one of the top keyword difficulty tools for SEO analysis you can try for free or upgrade to a paid account to get unlimited keyword searches. The only caveat is that you'll need to register for an account to use this feature of the Moz Keyword Explorer.
Head over to the landing page, insert your target keyword to check, then click on "analyze keyword." A pop up will appear asking you to register a free account, which only takes a few minutes, and requires an email address, company name, and other relevant information.
Once registered, you'll get an accurate keyword difficulty score showing you how easy or hard it is to rank for the search query based on the Domain Authority and Page Authority metrics of the top-ranking results on Google.
Price: 10 free searches per month with a free Moz account; $99 for the standard plan with 150 monthly keyword searches.
3. SEO Review Tools
The next best keyword difficulty tool is created by SEO Review Tools, which contains a complete suite of search engine analysis software you can use at no charge.
The website's platform is simple, consisting of two fields to choose a country and enter keywords. SEO Review Tools allows multiple keywords to be entered and assessed simultaneously, a crucial feature of this helpful tool; up to ten keywords at one time. The results appear below the search fields, with their individual keyword difficulty score.
Price: Free with unlimited use and no sign-up required.
4. SEO PowerSuite
SEO PowerSuite has one of the most popular keyword difficulty checker tools on the market that you can download and use directly from your computer.
You'll have the option to use the free version, which is often ideal for most people, or upgrade to the paid option to unlock additional features like rank tracking, saving reports, and storing project data.
SEO PowerSuite is an excellent tool for both beginners and professionals who regularly create content for websites and don't want to log into a cloud-based application. It also comes bundled with a total of 4 powerful SEO tools: Rank Tracker, WebSite Auditor, SEO SpyGlass, LinkAssistant.
Price: Three available plans: free, professional, and enterprise. The free plan costs $0; the professional plan costs $299 per year; and the enterprise plan costs $499 annually.
5. KWFinder
KWfinder by Mangools is my favorite tool for checking keyword difficulty scores on a daily basis when doing SEO keyword research and content planning. In my experience, KWFinder has one of the most user-friendly and accurate KD scoring metrics for finding low-competition keywords to rank for in the SERPs.
To use this tool, you can search for a domain or keyword by entering the language, country, and keyword to search. The website requires you to register for a free trial and provides a limited number of free searches before a monthly fee is required.
You can read my full KWFinder review here with every feature explained or simply try it for yourself today.
Price: Free to try for 10 days using my partner link; As low as $29.90 monthly for the basic plan with 5 SEO analysis tools.
6. SE Ranking
SE Ranking is another powerful software with a good keyword difficulty tool. This platform offers a wide selection of 35+ SEO tools, which makes it beneficial for many reasons.
SE Ranking also offers mobile app versions of the platform to give you 24/7 access to website monitoring, backlink management, website assessment, and many other tools that enhance your website or content's rating right from your mobile device.
Price: Get an extended 30-day FREE trial using my partner link; $49 monthly for the essentials plan, including 35+ SEO analysis tools.
7. Semrush Keyword Magic Tool
Semrush is one of the leading SEO tools in the market used by thousands of industry professionals, and the Keyword Magic tool is one of the top keyword difficulty checkers you'll ever get your hands on.
You can sign up for a free account and get 10 keyword searches per day to check the keyword difficulty scores for potential search terms to target with SEO content. You can also test out other aspects of the tool like the Keyword Gap feature, Keyword Manager, Backlink Audit, On-Page SEO Checker, and more.
Price: Get an extended 14-day free trial using my partner link; $119.95 monthly for the pro plan.
8. Keysearch
Keysearch is a popular keyword difficulty analyzer that doesn't get much buzz in the industry; however, it's one of the top tools used by beginner bloggers who want the most affordable option with the lowest pricing.
Keysearch is an excellent option for anyone new to using SEO tools and wants an affordable option to higher-priced tools like Ahrefs and Semrush with equally as good keyword difficulty analysis. This tool also comes bundled with several other tools like a backlink analyzer, website auditor, and AI content writing assistant, to help you optimize your content and backlink profile for success.
Price: Use my partner link for a 30-day free trial with 5 daily keyword searches. Or upgrade to the starter plan for $17 per month with 200 daily searches or the pro plan for $34 per month with 500 daily searches.
9. Small SEO Tools
If you're looking for a quick and easy-to-use keyword difficulty analyzer that can generate a KD score with one button click, then Small SEO Tools gives you precisely that. It's a great tool if you're new to writing online content and learning about SEO and the various tools you can use for search engine optimization analysis.
Small SEO Tools provides several tools to help website publishers in addition to its keyword difficulty analyzer, including a grammar checker, plagiarism scanner, and reverse image search.
Price: Free to use with no sign-up required or pay a weekly or monthly fee for an ad-free experience.
10. Serpstat
Serpstat is another bundle of SEO tools that includes a keyword difficulty checker alongside competitor analysis, rank tracking, AI content tools, and many other features for website publishers. The only catch is that you must sign up for a 7-day free trial to access any of those features.
Price: Four plans: Lite, Standard, Advanced, and Enterprise with monthly and annual rates. Lite costs $65 monthly with 4,000 daily searches; Standard costs $149 for 5,000 daily searches; Advanced costs $299 for 8,000 daily searches; and Enterprise costs $499 for 12,000 daily searches.
Learn More About Keyword Difficulty
Find out What Is a Good Keyword Difficulty Score In SEO so you can improve your keyword research and search engine optimization campaigns.
Keyword Difficulty Checker Tools Summary
I hope you enjoyed this guide on the best keyword difficulty checker for SEO.
As you discovered, there are many top keyword difficulty tools to choose between that can help you analyze the keyword competition for search engine optimization. Feel free to give each of these recommendations a try to find out which keyword difficulty analyzer works best for your needs and budget.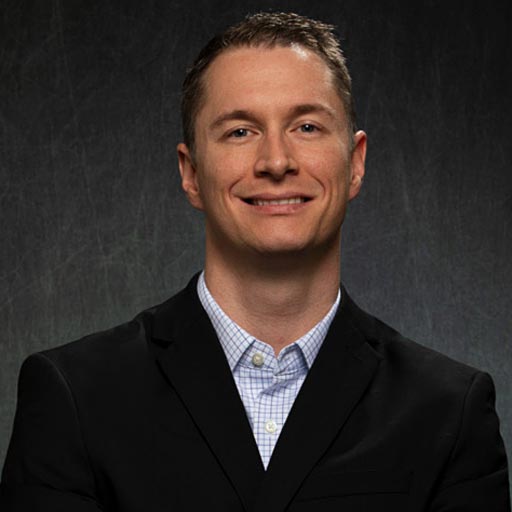 Stephen Hockman is an entrepreneur and founder of SEO Chatter. He specializes in search engine optimization and digital marketing and has been fascinated with SEO since 2005. His goal is to share the best tips and news about search engine marketing to help you get more website traffic.