On this page, you'll find a list of the top alternative search engines to Google.
In particular, you'll discover the 15 best Google search alternatives according to factors like market share, data protection, user experience, and unique features.
The purpose of this guide is to give you a list of the most popular search engine alternatives you can use on the Internet to get quality information outside of Google.com. It's also here to serve as a resource for you to cite and link to in your own articles, blog posts, and online publications based on market research data.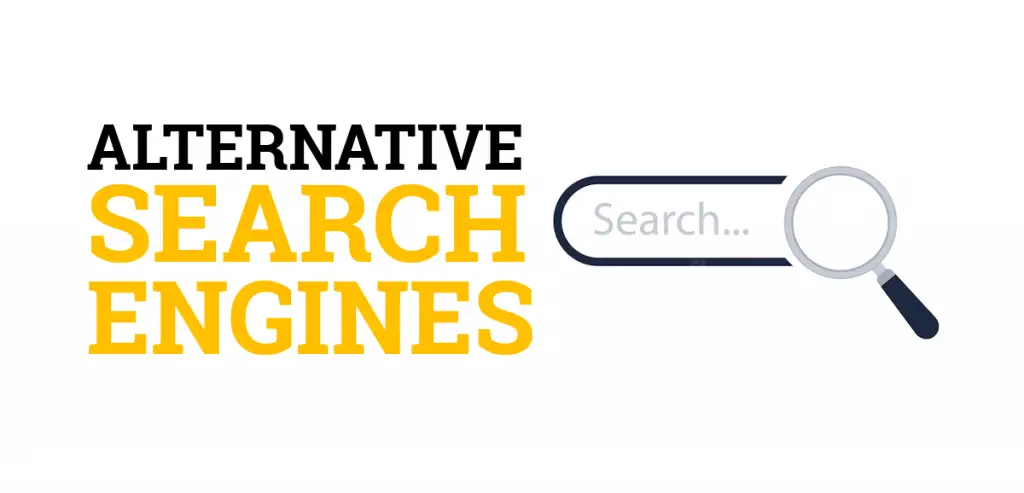 Alternative Search Engines To Google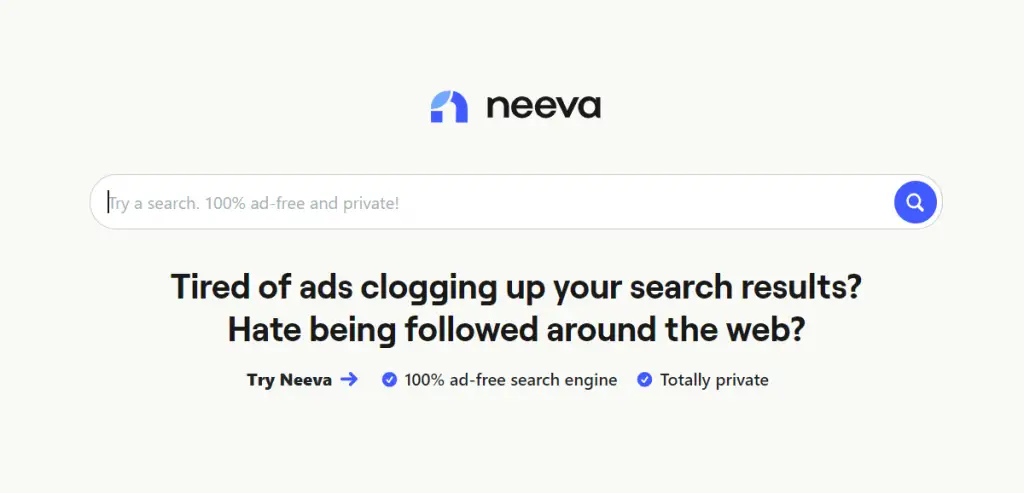 1. Neeva Search Engine
Neeva tops this list as one of the best alternative search engines to Google because it was specifically created to challenge Google's search dominance. Neeva was founded in 2019 by Sridhar Ramaswamy, ex-senior vice president of Ads at Google and Vivek Raghunathan, ex-vice president of monetization at YouTube.
Neeva markets itself as an ad-free and privacy-focused search engine. While it collects user information, Neeva does not share this information with third parties, hence you don't have to worry about your data landing in the wrong hands. The main differentiating factor between this search engine and Google is that it's subscription-based. Unlike Google which is free, you need to pay $4.95 per month to access Neeva's services.
Link: https://neeva.com/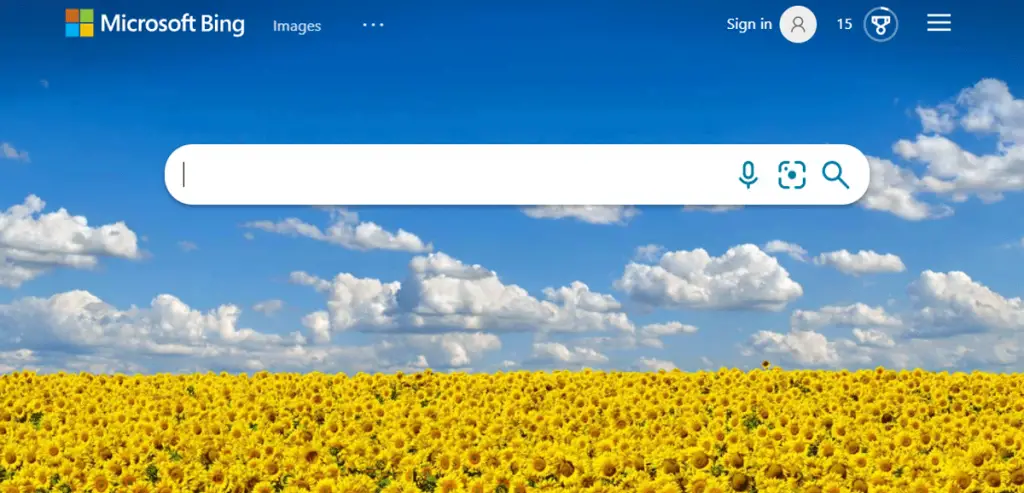 2. Bing Search Engine
Bing ranks #2 among the top Google search alternatives on the Internet. Founded in 2009, Bing has acquired a global market share of 2.96%.
When it comes to functionalities, Bing has some notable differentiators from Google. These two search engines are similar in the sense that they both offer ads, maps, social search, and search encryption. However, the difference sets in when we start talking about image search. Bing beats Google in the way it displays sharp and clear images on its search results pages. The search experience on Bing is also more visual. Its homepage, for instance, features crisp images and videos that switch on a regular basis. You can explore more details about these images and videos by scrolling to the bottom of the image where there are interesting facts and a clickable website link. 
Bing also prioritizes established articles to new ones and has one of the best reward programs for users where they can earn credits for searching with Bing, checking out new features, and performing other tasks. 
Link: https://www.bing.com/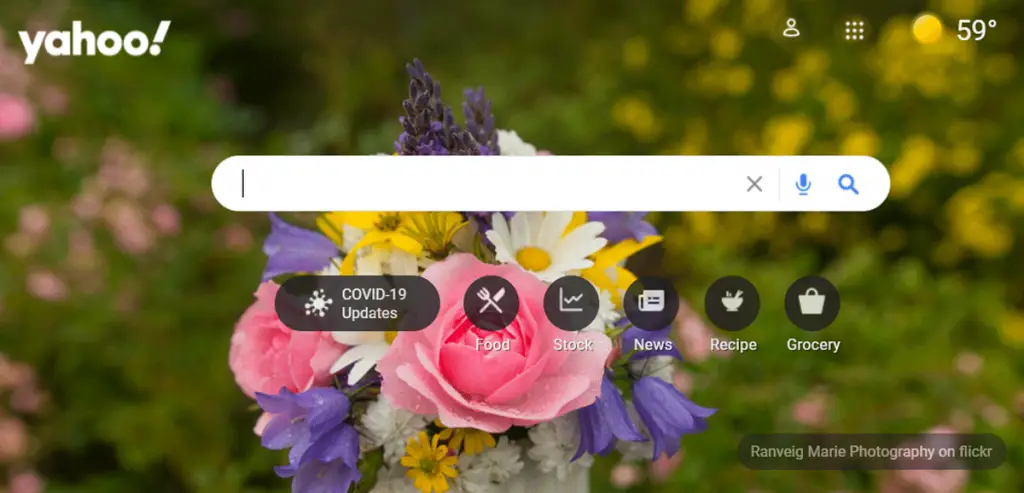 3. Yahoo Search Engine
In terms of market share, Yahoo is considered the third-best Google search engine alternatives. Although the popularity of Yahoo has dwindled over the years, it still remains ideal for getting top search results relating to sports, news, and finance.
Yahoo ranks as the third most popular search engine on the market among Internet users with a market share of about 1.51%. Yahoo is powered by Bing, hence the search results are similar. The only difference is that they are not as visually stimulating as Bing's platform. In comparison with Google, Yahoo performs better in the area of entertainment.
Link: https://www.yahoo.com/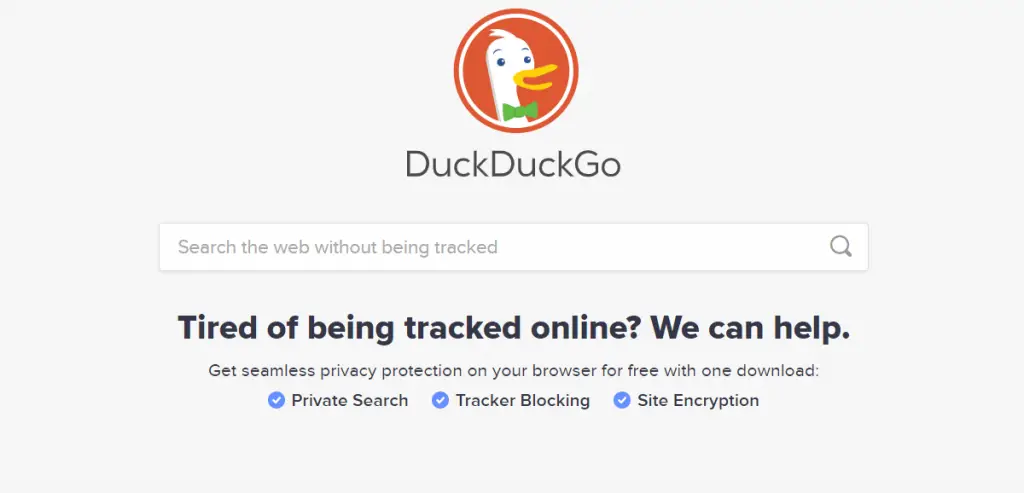 4. DuckDuckGo Search Engine 
DuckDuckGo is the sixth-largest search engine in terms of market share. It currently boasts about 80 million users and a global market share of about 0.68%. The search engine works in a similar fashion to Google, but is highly popular among users who value privacy. 
Unlike Google, DuckDuckGo does not collect and store IP addresses and user information. This erases the possibility of selling users' information to targeted ad companies. DuckDuckGo currently processes about 98.79 million search queries a day, and this number is likely to soar as private browsing gains more traction.
On top of its privacy features, DuckDuckGo's Bang search feature deserves worthy mention. Bang search includes shortcode commands that allow users to access other websites directly from DuckDuckGo without having to visit it.
Link: https://duckduckgo.com/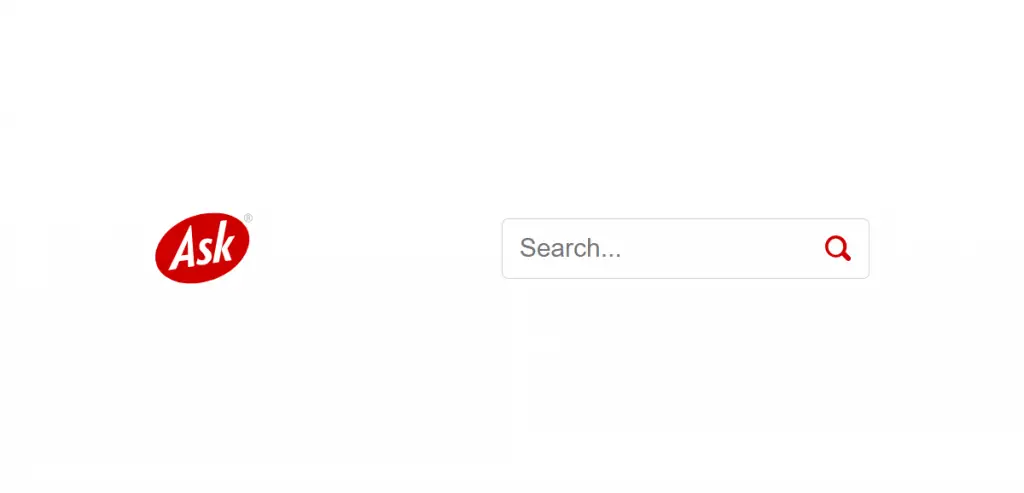 5. Ask.com Search Engine
Ask is a question and answer search engine that was created in 1996. With a market share of 0.42%, Ask is technically the seventh-best search engine according to market share. However, it's still one of the top alternative search engines to Google when it comes to question-based search queries.
Currently, Ask.com processes up to 13 million search queries per day. And there's one major difference between Ask and Google when it comes to ranking web pages in the search results. Ask.com uses a proprietary ExperRank formula to determine the web pages that appear on top of the search results pages that are based on each website's expertise rather than popularity, which is how Google PageRank calculates most of its results.
If you ever need to conduct a search in the form of a question, Ask is the best alternative to Google.
Link: https://www.ask.com/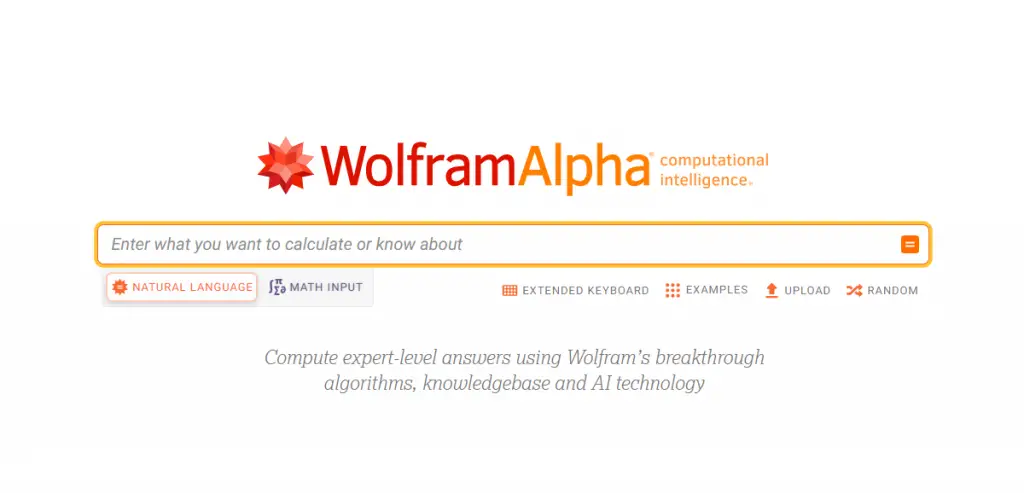 6. Wolfram Alpha Search Engine
Wolfram Alpha is a free, specialized search engine that focuses on computation and arithmetics. The website has a rich and extensive bank of expert knowledge that helps generate answers on a whim. Wolfram Alpha's algorithms are also capable of generating reports and conducting complex analysis. Its straightforwardness in providing the exact answer you're looking for is what sets it apart from Google.
You can type in any algebra or calculus query into Wolfram Alpha and instead of giving you links where you might find the answers like Google does, it presents the exact solution along with the conversion in other units, historical information by date, and website data.  
Link: https://www.wolframalpha.com/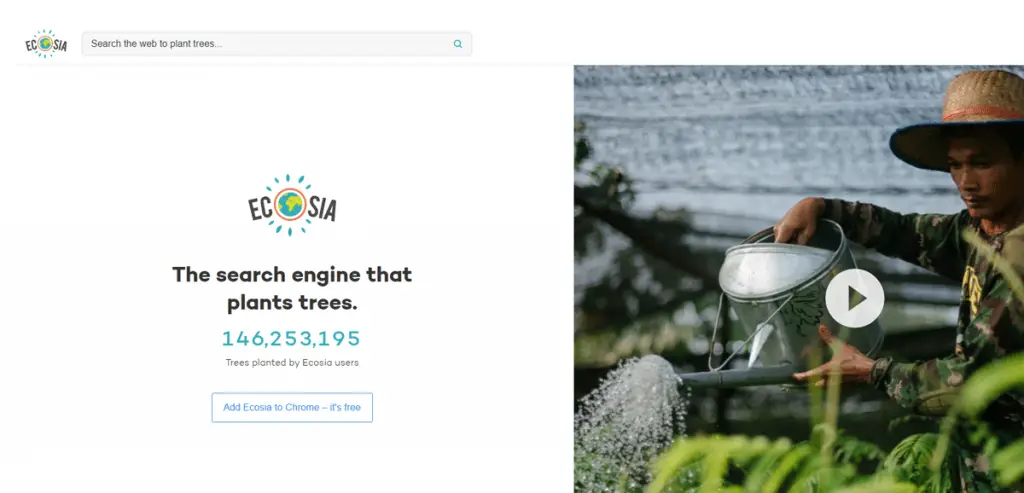 7. Ecosia Search Engine  
Ecosia is not your standard search engine that's solely based on self-monetizing interests. That's because Ecosia commits part of its earnings towards planting trees and contributing to a better environment. 
Although not as popular as Google, Bing, and other search tools, Ecosia is a worthy alternative search engine for users who love a simple, clean, and minimalistic user interface as well as supporting a good cause. Ecosia users currently conduct over 10,000 search queries per minute on the site which is quite impressive. 
Ecosia is also a private search engine that has no business tracking or selling your personal information. It's currently available in 7 different languages and depends heavily on Bing for its search results. 
Link: https://www.ecosia.org/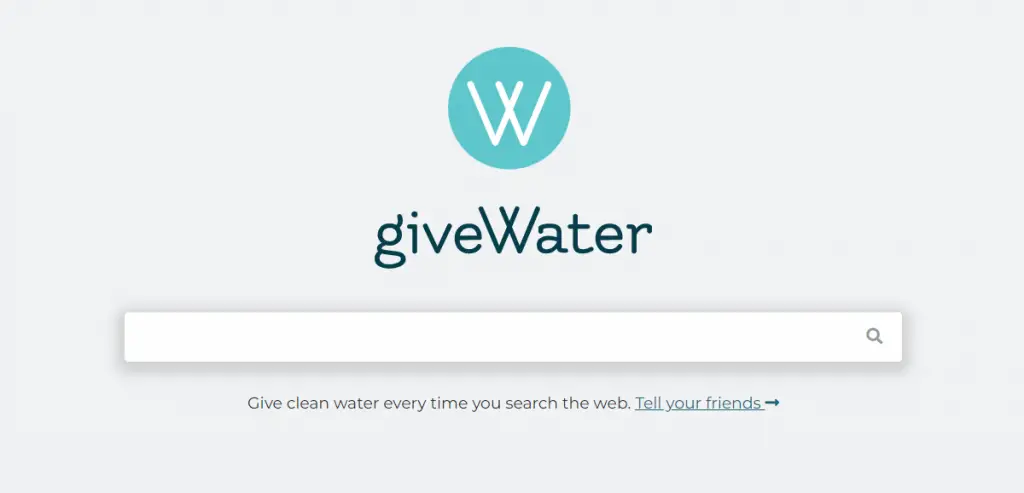 8. GiveWater Search Engine
GiveWater is another search engine that's focused on environmental conservation. It channels the proceeds from its paid search ads towards charitable partners who provide clean water and sanitization. 
Despite its business model, GiveWater highly advises against mindless ad clicks for the sake of supporting its cause. It advocates for users to click on ads that genuinely spark their interest above monetization.
Link: https://www.givewater.com/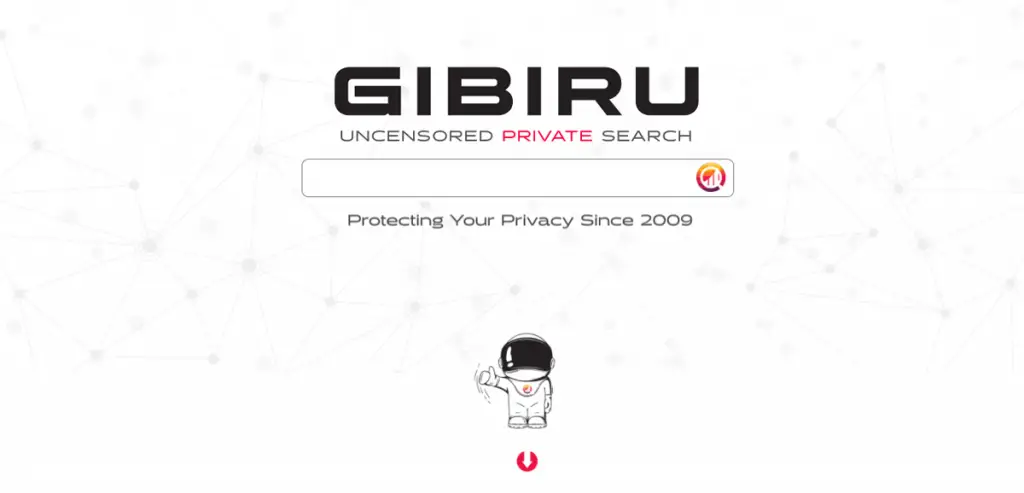 9. Gibiru Search Engine
If searching the web anonymously is your top priority, then you should check out Gibiru as another good Google search alternative. From the front end, this private search engine is very similar to the old style of Google when it only displayed a few ads at the top of the search results pages and a list of organic search links below. However, unlike Google, Gibiru integrates its own VPN into its search engine, allowing users to browse the web using IP addresses supplied by Gibiru VPN. As a result, users remain completely unidentified. Gibiru also has a tab for "Censored Content" that reveals results that are typically suppressed from Google.
Link: https://gibiru.com/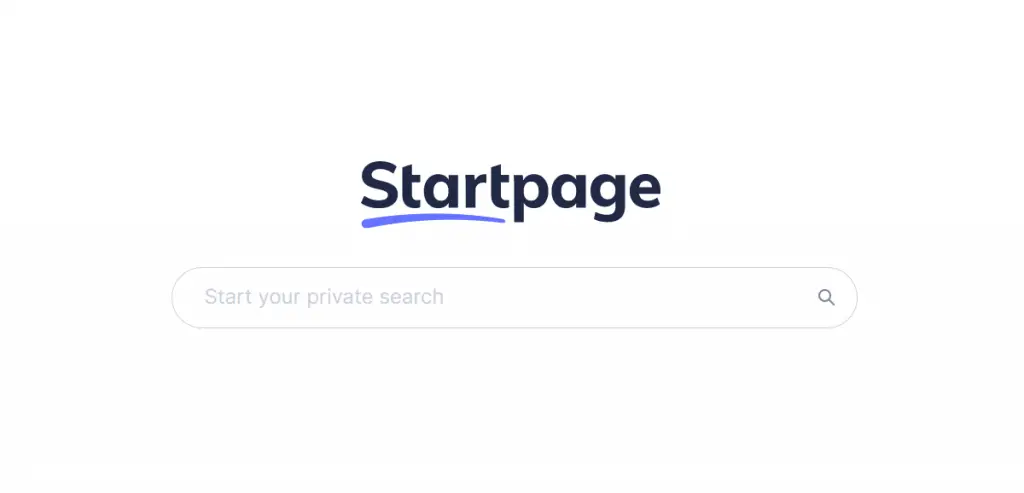 10. StartPage Search Engine
Startpage is often touted as " The world's most private search engine." Like DuckDuckGo and other private search tools, Startpage does not track or sell user information. Startpage does, however, use Google to supply its search results. The major disadvantage of this extra privacy protection and quality search results is that StartPage does not offer additional user features like mail and calendar services. 
Link: https://www.startpage.com/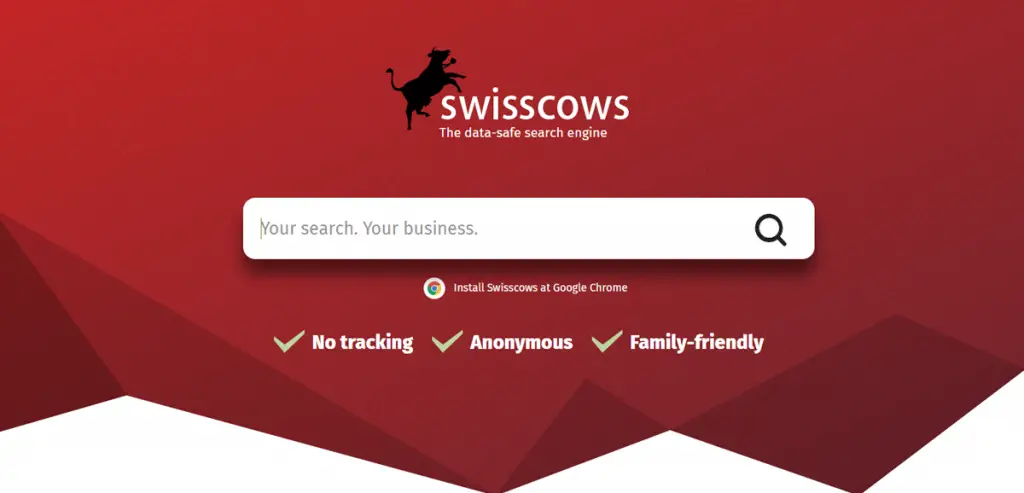 11. Swisscows Search Engine
Swisscows is another popular search engine that gives its users a protected space to navigate the web without worrying about third-party data breaches. This European search engine currently handles about 3 million monthly visits, with a huge chunk of this traffic coming from Switzerland and the United States. 
Link: https://swisscows.com/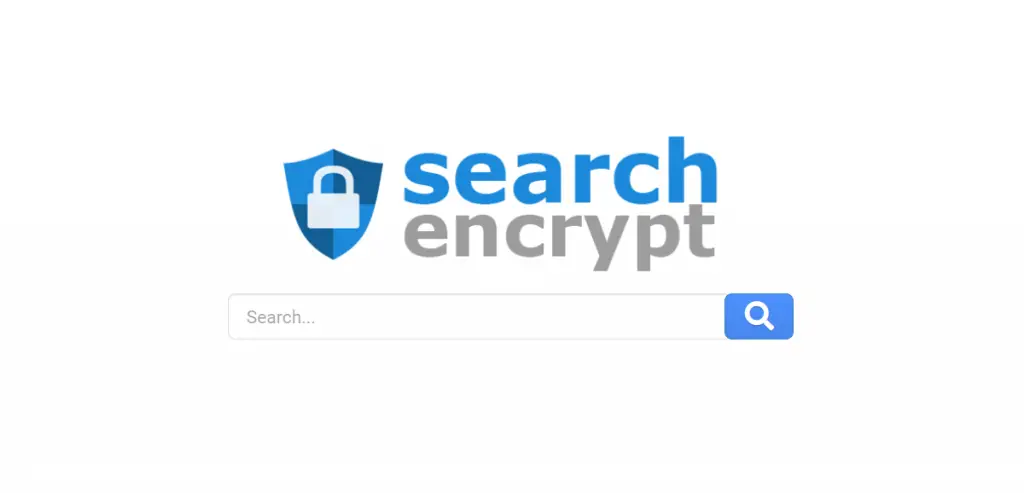 12. Search Encrypt Search Engine
Search Encrypt is a private search engine that's determined to safeguard your data and search history. At first glance, this search engine is basically just a replica of Google. The difference sets in when it comes to data protection. Unlike other private search engines that do not store user data at all, Search encrypt keeps user information for about 30 minutes before discarding it.
Link:  https://www.searchencrypt.com/home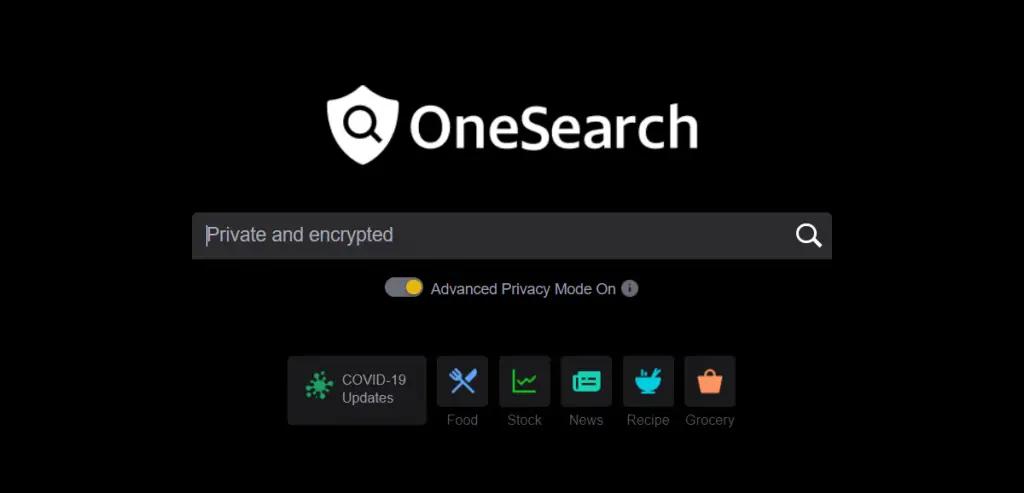 13. OneSearch Search Engine
Academia-related search queries on the Internet are common, and OneSearch seeks to fill this gap. If you seek scholarly books, articles, or journals, this fast and simple search engine is a good place to start. What makes OneSearch a suitable alternative to Google for that type of information? For one, Onesearch has no cookies, no search history, and no user tracking. Additionally, it offers unfiltered, pure results and keyword encryption. Although its Parent company (Verizon) also owns Yahoo, OneSearch's results are mainly powered by Bing. 
Link: https://www.onesearch.com/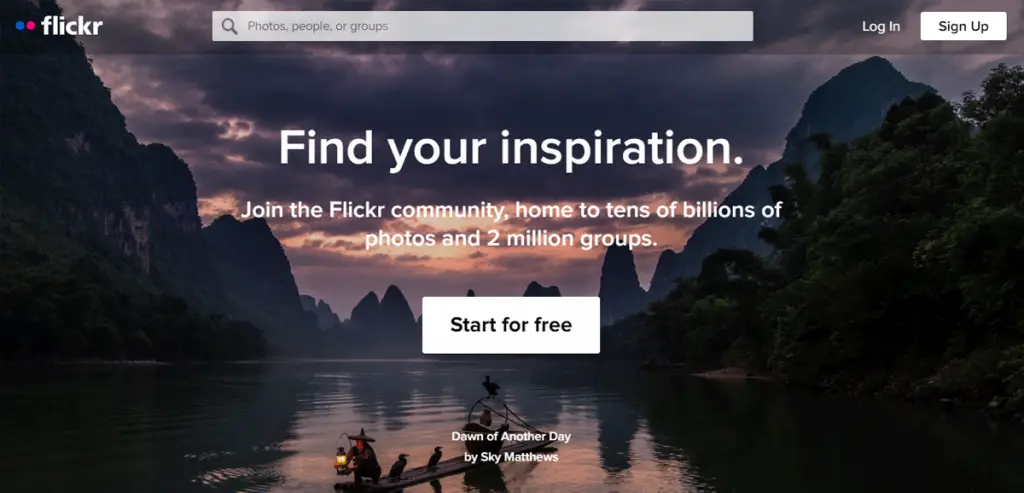 14. Flickr Search Engine
When it comes to finding high-quality images to use in your content with Creative Commons License, Flickr is one of the most powerful alternative search engines to Google Image Search. Flickr also allows you to host and share your own images with the public, has over 100 million registered users, and gets more than 1 million photos uploaded on the platform each day.
Uploading your images on Flickr is as easy as installing a little uploader app on your device, clicking on a photo, then sending it to Flickr. It also allows for geotagging and boasts an engaging community of users that consistently interact with each other's photos.
Link: https://www.flickr.com/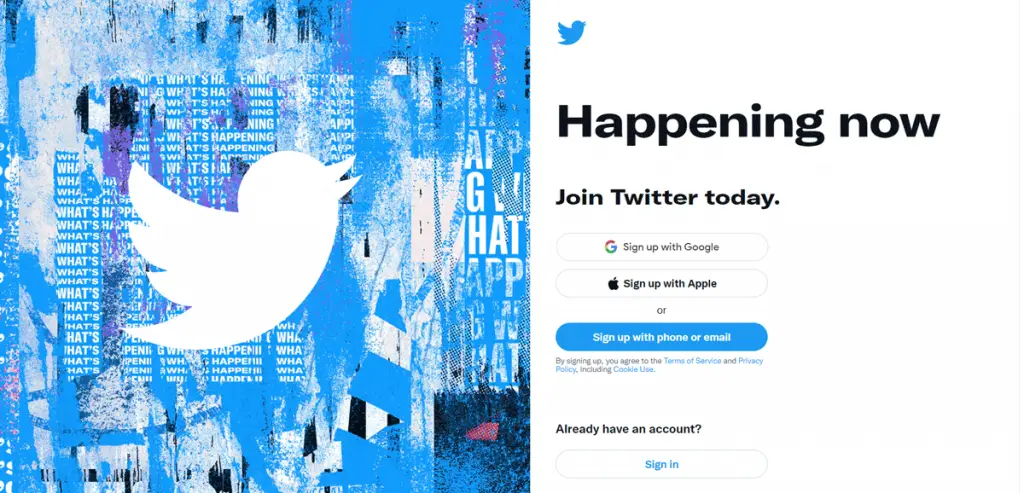 15. Twitter Search Engine
If you have yet to make use of Twitter as a search engine, then you're missing out on a platform that processes up to 1.6 billion search queries a day. Twitter is undisputedly one of the best Google search engine alternatives when it comes to accessing real-time keyword-focused results as well as local and international news. 
Twitter has evolved from a mere social network to an advanced search tool that boasts a tailor-made search experience that links users to relevant and relatable data, images, and videos. Twitter is different from Google because it is people-focused. The content on its search engine does not rely solely on technical on-page and off-page SEO to display it to users.
For businesses, Twitter's "Advanced search" feature allows them to filter and identify local audiences for targeted marketing. It is also a great resource for determining customer feedback on products and services, as people are likely to Tweet about their customer experiences. Plus, Google has direct access to Twitter's Firehose API which allows instant indexing of tweets and the creation of Twitter Carousels in the search engine results pages.
Therefore, Twitter is an excellent alternative search engine you can use for both finding good information and getting your content indexed in Google for SEO purposes.
Link: https://twitter.com/
Google Search Alternatives Chart
You can learn more about these alternative search engines by visiting these other pages: top 5 search engines, top 10 search engines, top 20 search engines, top 50 search engines, and top 100 search engines.
There's also a guide on the top Google Ads alternatives if you're looking for a substitute for your AdWords campaigns and a list of anonymous search engines that don't track you online.
What Is the Most Unbiased Search Engine?
DuckDuckGo is the most unbiased search engine based on the data collection and privacy of its users. DuckDuckGo is an unbiased search engine because it does not store location or search history bias and delivers search results from over 400 different online sources.
What Search Engine Does Not Use Google?
Search engines that do not use Google include DuckDuckGo, Bing, Yahoo, Neeva, Searx, and Metager. These search engines use their own web crawlers and indexing methods for displaying search results. However, some search engines like Yahoo and Neeva rely on Bing to supply their search results data.
Alternative Search Engines To Google Summary
I hope you enjoyed this list of the top alternative search engines to Google.
As you discovered, the top 15 Google search alternatives have their own unique set of features to attract more market share and daily users. Feel free to cite and link to this list of the most popular search engines compared to Google.com in your own articles, blog posts, and online publications.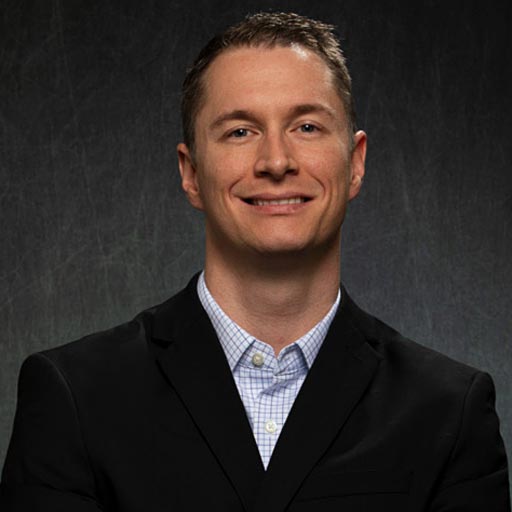 Stephen Hockman is an entrepreneur and founder of SEO Chatter. He specializes in search engine optimization and digital marketing and has been fascinated with SEO since 2005. His goal is to share the best tips and news about search engine marketing to help you get more website traffic.