This guide includes a list of the top quick SEO wins you can implement on any website.
In total, you'll find 20 tips and techniques you can use for fast SEO wins to generate more organic visibility and higher rankings for your website in search engines like Google, Yahoo, and Bing.
Feel free to use every SEO strategy on this page or pick and choose the winning tactics you like best. They can all be used to immediately improve the on-page and off-page SEO signals for your site, which are key factors the search engine algorithms analyze when determining the ranking results.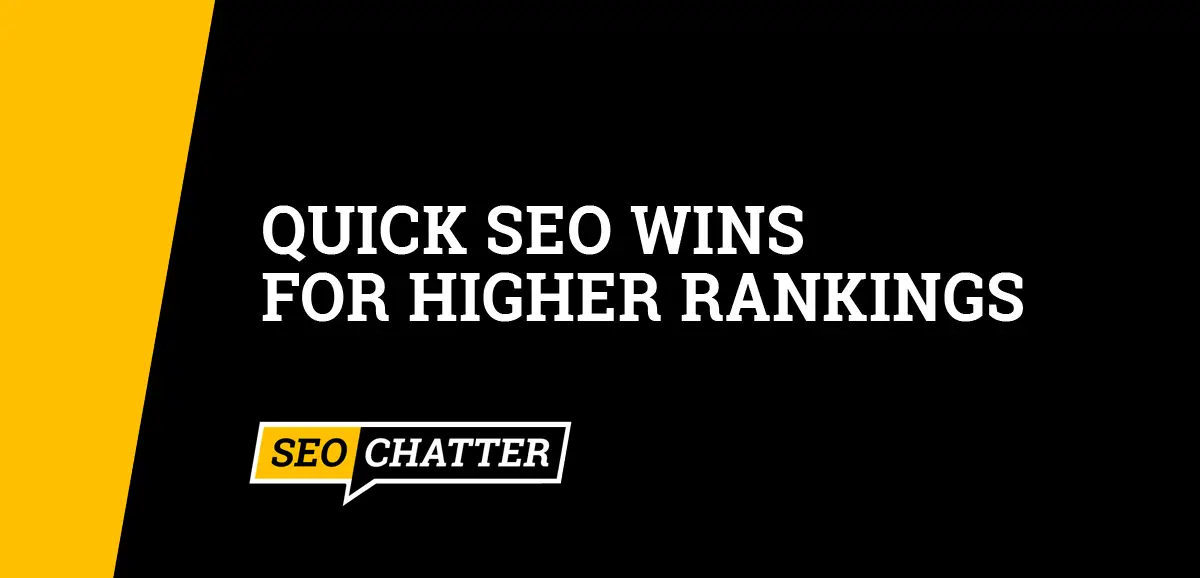 Quick SEO Wins for Higher Rankings
1. Optimize Title Tags for SEO
The first quick SEO win you can implement is to optimize the title tags of your web pages.
Your title tag is the first thing users will see when your content appears in their search results, which is why Google's search engine crawlers analyze it strongly when indexing your content to for relevant keywords.
It's imperative that your title tag is fully optimized for SEO by containing your primary keyword as close to the beginning of this HTML field as possible. You also want to ensure the title is engaging enough to compel search users to click through to the page from the search engine results pages (SERPs).
See this related article with best practices on how to optimize title tag for SEO if you need more help with this strategy. If you're using WordPress as your content management system (CMS), then you'll need to install an SEO plugin like Yoast, Rank Math, or AIOSEO to take advantage of this quick win for search engine optimization because you cannot edit the meta title tag natively in the CMS.
2. Optimize H1 Header
With your optimized title tag in place, properly optimizing header tags for SEO is the next big task. This starts with the H1 tag, which should be the same as your meta title tag. 
Duplicating the title tag into the H1 header ensures that Google displays the correct information about your content in the SERPs. If you make the H1 different from the title tag, there's a risk that Google's algorithm system will choose to display the H1 tag for your listing in the SERPs, which may negatively impact your click-through rates (CTR).
This SEO strategy is important to implement because H1 and title tag swapping became more prevalent of an issue in Google's search engine in 2022. And this method became the quick fix by SEO experts for on-page search engine optimization.
3. Optimize H2 Subheadings for Primary and Secondary Keywords
H2 subheadings are invaluable for improving visitor experiences by making your content easier to read. The H2 tags also offer a good boost to your search engine optimization efforts as explained in my other guide on why the H2 tag is important for SEO.
With your primary keyword featured prominently in your title and H1 tags, you can use it again in the first H2 tag on the page for a fast win. After that, it's a good idea to incorporate secondary keywords into the remaining H2 subheadings. However, the top tip here is to only use one exact match secondary keyword per H2 tag to avoid over-optimization.
For the full list of H2 optimization strategies, see this related guide on how to optimize H2 tags for SEO.
4. Optimize for Featured Snippets
Featured Snippets are short information boxes that appear in Google search results that provide users with a quick answer to a specific question. And this ranking "position 0" can deliver a lot of organic traffic and brand recognition for your website.
You can optimize your content to get included in these snippets by using keyword research tools to identify the exact questions your audience wants answered, then providing those answers in a clear, concise, and well-structured way.
A great way to optimize for Featured Snippets in Google, Yahoo, and Bing is to make the first H2 heading on the page match the primary search query a user types into the search engine to find information.
Next, you want to answer that query directly below the H2 tag in the format that search engines like Google are rewarding for the current Featured Snippet. It may be a short paragraph, list, table, or video.
If the Featured Snippet is a short paragraph, then answer the query succinctly between 45 to 50 words. For tables and videos, create something similar to the current ranking snippet.
For list snippets, you'll need to add between 5 to 10 H3 tags with subtopics that support the H2 heading above it. Look at how this SEO quick wins guide is laid out to see an example of this practice in action. It includes the target keyword phrase in the first H2 heading followed by multiple H3 tags with supporting information. All with the hopes of claiming the Featured Snippet spot in the search engines because that's the format that's being rewarded.
5. Find Low-Hanging Keywords to Implement Quick SEO Results
Google Search Console can help you get an easy SEO win for your website because you can quickly identify areas for fast improvement by noting the keywords that get a lot of impressions but are not being used on the page.
Google's algorithm has clearly assigned the web page to those queries, so optimizing for them can generate a quick increase in rankings.
Here's how to use this strategy for immediate ranking improvements:
Open your Google Search Console account.
Navigate to Performance > Search Results.
Click on the New button at the top of the dashboard.
Choose Page in the menu.
Paste the URL of a web page you want to improve for SEO into the URL field.
Click the Apply button.
Under the Queries section of the data table, you'll find the exact keywords the content is ranking for in the SERPs.
Scroll back up to the top of the dashboard and click on the Average Position box to turn it on.
The data table will now show Clicks, Impressions, and keyword Positions for the target URL.
Look for keywords in the list that have a high number of impressions but are ranking lower than position 10, and are terms you're not using in the content.
Add those keywords to the body content to enhance the on-page SEO relevancy.
Additionally, try to find natural places to insert the keywords with the highest number of impressions into the H2 tags for an ever further boost.
This SEO tip alone can offer a fast increase in keyword positions for queries Google is trying to rank the content for in the SERPs without much effort.
6. Add a Table of Contents to Win Google Sitelinks
Google Sitelinks are the hyperlinks you occasionally see beneath a website's main Google search result listing. These Sitelinks take users to specific, relevant content on the website or individual web page. 
The best way to increase your chances of getting Sitelinks for SEO is to create a table of contents for each post. If you're using WordPress, you can automatically generate a table of contents using a plugin such as Easy Table of Contents. Otherwise, you need to create the table of contents manually by adding HTML code with anchor text links leading users to specific sections of the website or web page.
7. Add Breadcrumbs for Better Crawlability
Breadcrumbs trails are a navigational feature that shows users the path they took to reach a particular page on your website. Breadcrumbs also help search engine spiders properly crawl the site for indexing in the SERPs.
Using a plugin such as Yoast SEO or Breadcrumb NavXT to add a breadcrumb trail to your site not only helps win those coveted Google Sitelinks, but also improves usability, which is another ranking factor for Google and other search engines.
8. Implement More Keyword-Optimized Internal Links
Internal links help search engines better understand your site's structure, overall hierarchy, and which pages are most important for users. Optimizing internal links for each web page using descriptive anchor text containing relevant keywords can also help improve the rankings.
SEO experts like Kyle Roof and Spencer Haws have discovered that about 3 internal links are equal to the power of 1 incoming backlink. Therefore, you can immediately boost the rankings for a web page by sending more keyword-optimized internal links to it.
Each web page should have 3-5 target keywords you want it to rank for in Google, Yahoo, and Bing. And to get a quick SEO win for higher rankings in the SERPs, you can add more internal links pointing to the page that include those target keywords in the anchor text.
Link Whisper is a powerful WordPress plugin for creating and managing your internal linking strategy for on-site search engine optimization. There's no other tool on the market like it and is an affordable option for SEO link management.
9. Update and Republish Old Content
If your website has been around for many years, you may have some old content that is outdated or simply no longer relevant to today's users. That content can still help your SEO efforts if you quickly update it to ensure it provides up-to-date and relevant value for searchers. 
Then, when Google next crawls that content, the algorithm will note the changes you've made and base its ranking decisions on those updates.
A content refresh like this can instantly propel an old pager higher in rankings for its target keywords. Especially, if Google's Query Deserves Freshness (QDF) algorithm has determined that the target search query deserves fresh ranking results for the users.
Just make sure to update the published date on the blog post or article as well so the algorithm systems can see that change. Google, Yahoo, and Bing will also display that current date in the SERPs under the web page listing.
10. Find New Content Ideas from Competitors
Using powerful SEO tools like Semrush and SE Ranking, you can conduct competitor analysis to identify potential gaps in your own content and get further insights into the kind of information your audience wants to read.
Those tools also allow you to spy on your competitor's keywords; giving you quick insight into new SEO content you can target.
The trick here is to analyze your top competitors' domains to get a list of keywords they're ranking for that have a combination of high search volume and low Keyword Difficulty scores. This means your website can potentially rank for similar topics without needing many backlinks (or any at all) depending on the competitiveness of the search query.
Following this strategy can generate a whole new list of ideas and possible keywords to rank for in the SERPs to win fast ranking results.
11. Add an FAQ Section to Get Long-Tail Traffic
Adding a Frequently Asked Questions (FAQ) section in your posts helps you target long-tail keywords and boost your content's topical relevance. An FAQ section also improves organic visibility by adding more content that can win a spot in Google's People Also Ask (PAA) results.
To use this method, go to Google and do a search for the primary keyword being targeted on the page. Then, look at the PAA box to get a list of relevant questions you can add to the FAQ section of your content.
As you click on the various PAA results, more related questions will appear. Choose any and all that apply directly to the topic of your web page for inclusion in the FAQ section.
12. Add Structured Data Markup
Structured Data Markup such as Schema provides search engines with more information about the content which helps improve its organic visibility and rankings in the SERPs through enhanced rich results such as star ratings, rich cards, product listings, etc.
By adding relevant Structured Data Markup to the HTML code, you can quickly improve the chances of your content obtaining those enhanced listing features.
You can use Google's Structured Data Markup Helper to get started tagging sections of your site. This tool will then automatically create the markup for you in JSON-LD or Microdata to quickly copy and paste into your article's HTML source code for immediate SEO benefits.
13. Fix 404 Errors
Having 404 errors on your website can lead to a frustrating user experience, negatively affect bounce rates, and dilute any link equity that may be coming through backlinks pointing to missing web pages.
Use Google Search Console to identify any such errors and follow the appropriate steps to fix them to improve usability and win back favor with search engines.
To find 404 errors in Google Search Console, navigate to the Indexing tab and choose Pages. Next, look for Not Found (404) in the table that shows a listing of why pages are not being indexed. Click on that option to get a full list of URLs that are showing 404 errors and fix them with internal 301 redirects.
14. Install a Caching Plugin
Optimum speed and performance are essential for any successful website. And one quick way to boost page load speeds is to use a popular caching plugin like WP-Optimize or W3 Total Cache. These tools store a cached version of your site so that pages load faster for all users.
15. Improve Site Speed (Core Web Vitals)
Along with caching plugins, you can further improve your site speed by looking at your Core Web Vitals in Google Search Console. This will help you identify any problems that are negatively affecting your site performance which is a ranking factor for SEO.
URLs that are failing Core Web Vitals scores can be analyzed in the Google PageSpeed Insights tool which provides instructions on how to fix common website performance issues.
16. Fix Duplicate Content
Duplicate content can become a significant headache for SEO and dilute your search visibility. Having duplicate content issues confuses search engines as to which page should be ranked highest for specific keywords, and therefore, cause the URLs to compete with each other in the SERPs.
Keyword rank tracker tools like Mangools SERPWatcher and SE Ranking can reveal pages on your site that have duplicate content issues so you can merge, delete, or deoptimize the offending pages so they don't compete with each other in the SERPs.
Platforms like Copyscape and Siteliner can reveal third-party sites with matching content so you can send a take-down request to the website owner to reclaim your earned rankings.
17. Get a Google Business Profile
A Google Business profile is an excellent way to boost your visibility in local search results. Signing up for a profile is free and comes with many benefits for local SEO, such as displaying customer reviews and appearing on Google Maps. See this related page that explains how Google My Business works as well as this complete guide on how to add keywords to Google My Business profiles for increased SERP visibility and rankings.
18. Get Free Backlinks from Local Citations
Claiming and verifying business listings on local directories and review sites like Bing Places, Yelp, TripAdvisor, and Merchant Circle can generate fast backlinks for your website from credible sources. You can then optimize these profiles for local searches to help improve organic visibility for free.
Check out this other guide with the best business listing sites and local directories you can use for improved off-site SEO.
19. Improve the Mobile-Friendliness of Your Site
With ever-increasing numbers of people accessing the web via smart devices, mobile-friendliness has become a significant factor that search engines use to determine your ranking.
Google, in particular, uses mobile-first indexing which means the mobile version of the site is used for indexing and ranking purposes. Therefore, you should use the Google Mobile-Friendly Test to identify any mobile usability issues your site may have and follow the recommendations to fix them to improve on-site SEO signals.
20. Publish More SEO Content
Ultimately, the best way to boost your SEO for years to come is to continually publish new content. Keep researching to find relevant keywords and turn those keywords into helpful, informative, and well-optimized articles for Google's search engine crawlers to index.
Though this may not be the quickest way to improve SEO, regularly publishing optimized content is undoubtedly one of the most effective strategies for long-term success. For example, a website with 100 articles will naturally attract more organic visitors than a site with 10 pages or fewer.
If you change your mindset about SEO and think of it as more like a numbers game (i.e., the site with the most web pages wins), then you'll rapidly speed up your success. Another way to frame it is like this: focus on the quantity of published articles over quality because quantity (when writing the content yourself) undoubtedly leads to better quality. You get faster and better at content production and SEO the more you practice it.
Quick SEO Wins Summary
I hope you enjoyed this guide with quick SEO wins.
As you discovered, there are many fast SEO wins you can implement on your website to get immediate ranking results.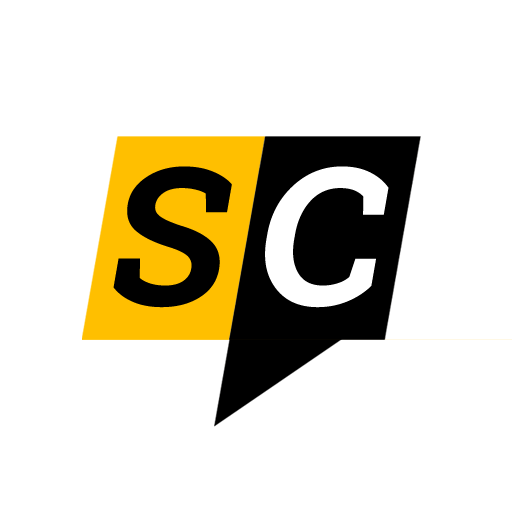 The Editorial Staff at SEO Chatter is a team of search engine optimization and digital marketing experts led by Stephen Hockman with more than 15 years of experience in search engine marketing. We publish guides on the fundamentals of SEO for beginner marketers.