In this article, we'll answer the question, "what are YouTube backlinks?"
Also known as YT backlinks.
But we'll also go beyond just the definition of a YouTube backlink and discuss the various types of YT backlinks you can create and the benefits these can provide for search engine optimization (SEO) and website traffic.
By the end of this guide, you'll know everything there is about getting and using YouTube SEO backlinks in digital marketing.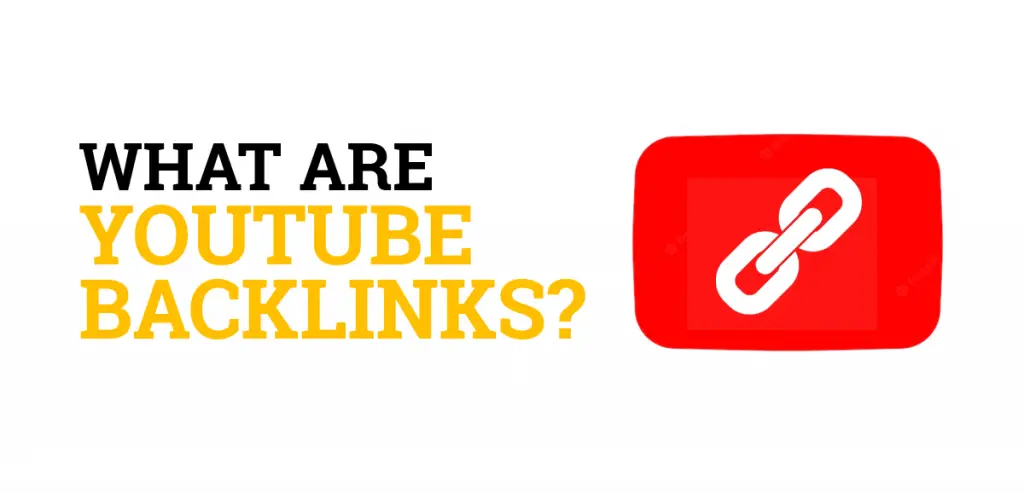 What Are YouTube Backlinks?
YouTube backlinks are links that are directed towards your website from YouTube and can be dofollow or nofollow links. A YouTube backlink can be created on user profiles, custom links, video descriptions, comments, cards, and end screens.
Dofollow YouTube Backlinks
There are four places on YouTube where a dofollow link can be inserted: channel profile, channel custom links, video cards, and video end screens. If you inspect the HTML code for these areas, you will not see the rel="nofollow" attribute, which technically makes them dofollow links.
However, these YT backlinks are also coded with a redirect in the URL which can impact the total SEO value of the link. (A definitive answer from Google could not be found online.) The redirect URL looks similar to this image below:

If you open your website's Google Search Console property and go to Links > Top Linking Sites, you should see Youtube.com listed in that report. This indicates which links are being counted toward your backlink profile.
NoFollow YouTube Backlinks
There are two places on YouTube where a nofollow link can be inserted: video decriptions and video comments. If you inspect the HTML code for these areas, you will see the rel="nofollow" attribute, which classifies them as nofollow links.
However, according to this Google document on the evolving nofollow link, these types of backlink attributes are only a hint and not a directive for Google's algorithm to not pass SEO value.
Types of YouTube Backlinks
Profile Links
Your YouTube profile will be the main source of your YouTube backlinks. Profile links are links that appear on the about page for your YouTube Channel, where you can add a number of links including a backlink to your website.
You add YT profile backlinks by going to YouTube Studio > Customization > Basic Info tab > Links Section.
Note: You may also want the check out this other guide on YouTube link building. It includes all of the methods in this section, plus more, to build high quality backlinks from YouTube to your website.
Custom Links
Custom links are another type of backlink you can create on YouTube. These links appear on the YouTube channel banner as icons and are taken directly from the profile links. There is a section under the Basic Info area called "Links on Banner" that you can use to display up to five of these custom links.
You add custom YT backlinks by going to YouTube Studio > Customization > Basic Info tab > Links On Banner Section.
Video Description Links
A YouTube video description is the summary text under each of your videos. This section is used for embedding important information that your audience might find useful, including backlinks to your website.
When used correctly, YouTube video descriptions can boost your promotional efforts and significantly increase your channel subscriptions, video watch times and views, and send targeted traffic to your site through embedded YT backlinks.
Just keep in mind the limitation for this section is 800 words (5,000 characters). This means you can attach as many links as you want, as long as you stay within this limit. To maximize the SEO benefits of video descriptions, ensure to surround your backlinks with the relevant keywords for the target page as well. See this related guide on how to add keywords in YouTube video descriptions for more tips.
Comment Links
The comment section is another place to add YouTube backlinks. Whether you're commenting on your own videos or another creator's content, you can help drive targeted traffic to a specific page on your website by adding a relevant link.
Comment links can also increase your YouTube channel's exposure outside the videos you post. Commenting consistently on other creators' posts, specifically, can provide an opportunity to build a relationship with their subscriber base and position yourself as a channel worth following.
Just make sure to contribute well to the conversation and not just spam the comment section with links. Doing so will get your comments removed and potentially have your account flagged and marked as spam which may lead to account closure.
Card Links
If you're signed up for YouTube's partner program, then YouTube cards are another link-building tool worth trying out. These are interactive cards that appear in YouTube videos while the viewer is watching the content. Only YouTube partners can create outbound URL links that lead to a verified site attached to the account.
YouTube cards can be useful for link building in that they enable you to include links on your own videos that lead back to your own website content. 
End Screen Links
An end screen is a YouTube feature that appears in the last 5 to 20 seconds of a video. This feature can be helpful for growing your channel since it allows you to tap into your viewers' attention span and promote external websites, playlists, and other videos.
Instead of walking away from your brand once they finish watching a video, the end screen makes viewers stay longer, watch more of your videos, and eventually subscribe. It's also a good place to put a backlink to your website. But just like YouTube Cards, outbound YT links for End Screens are only available to members of YouTube's partner program.
Benefits of YouTube Backlinks
Better Backlink Profile
A backlink profile simply refers to a collection of links that directs visitors to your site. Typically, a backlink profile sets out the characteristics of these links, including the types of links, anchor text, domain quality, and relevance.
Why do you need a strong backlink profile?
It turns out, a rich backlink profile can help increase your website's rankings and directs more referral traffic to your content. However, it's important to note that a strong backlink profile isn't all about having more links. Rather, you should ensure that the links are from high quality, relevant sites and not spammy sites. You can read this guide on how to build high quality backlinks for tips on doing this well for SEO.
Increased Rankings
Specifically, dofollow links can help your website rank higher than nofollow links and drive to help drive more organic traffic from search engines like Google, Yahoo, and Bing.
A backlink from a credible and popular source with high PageRank sends a strong positive signal to algorithms that your content is also worth considering for more visibility in the search engines.
Search engines can interpret YouTube backlinks from such sources as credible, trustworthy, and authoritative, especially if that linking YouTube URL has its own high quality backlinks. This, in turn, can translate into higher organic search traffic for your website content.
Discoverability
YouTube backlinks can amplify your online presence and reduce the amount of time it takes your target audience to find you online. Backlinks on YouTube help users explore a specific niche or topic more in depth by clicking on relevant links in the video descriptions, comments, cards, and end screens.
Referral Traffic
Referral traffic refers to viewers brought to your page from other domains, without them searching you on platforms like Google. Technically, when someone clicks on your link from another social media network or website, Google registers it as a referral. This establishes your YouTube channel as a good source to acquire referral traffic that can bring more visitors to your website outside of the Google search engine.
Do YouTube Links Help SEO?
YouTube links do help SEO because these links are part of your website's backlink profile. Any site you can build quality and relevant links, like YouTube links, is good for your SEO performance, search engine visibility, and referral traffic.
YouTube links are also a great way for other content creators to discover your articles. And this can lead to more organic backlinks from YouTube and other websites that link to your content.
Now, if you need help coming up with a good idea for your next YouTube channel, then check out this related guide with a list of the best niches for YouTube with the highest CPM rates. You may also be interested in learning more about how YouTube Advanced Search Filters work.
YouTube Backlinks Summary
I hope you enjoyed this guide answering the question about what are YouTube backlinks.
As you discovered, the basic definition for a YouTube backlink is any link on the platform that points back to your website, including places like user profiles, custom links, video descriptions, comments, cards, and end screens. And YT backlinks can be good for SEO because they help add to your website's link profile and help other content creators discover your articles for organic link building.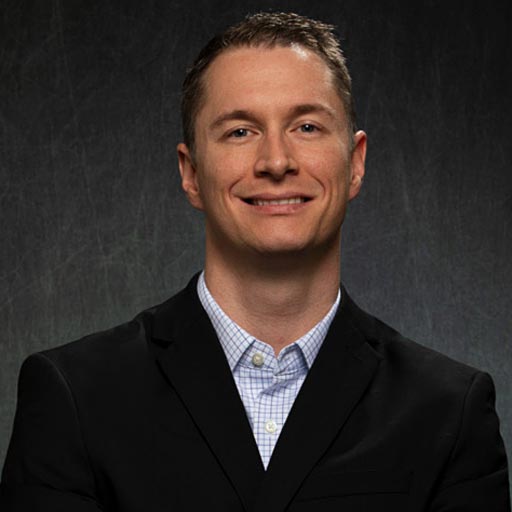 Stephen Hockman is an entrepreneur and founder of SEO Chatter. He specializes in search engine optimization and digital marketing and has been fascinated with SEO since 2005. His goal is to share the best tips and news about search engine marketing to help you get more website traffic.