This guide includes a list of free link building tools for off-page SEO.
Below, you'll find the top free link building software options you can use to develop a solid backlink profile without spending a cent. The recommendations on this page offer a range of options to help you find the right free backlink tools that are best suited to achieving your SEO goals.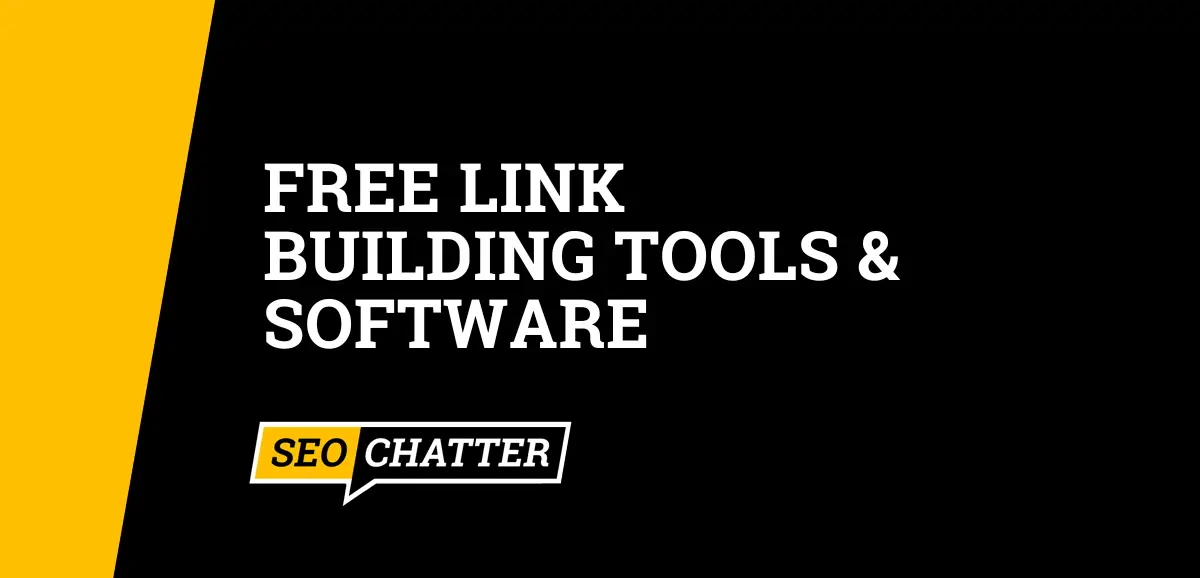 Free Link Building Tools & Software
1. Ahrefs Webmaster Tools
Ahrefs Webmaster Tools is an excellent option if your main objective for using a backlink tool is to monitor and analyze your backlink profile.
Verify your domain, and Ahrefs will return a detailed list of all incoming links to your website. This list allows you to look at the domain authority, URL rating, web traffic, and the SERP position of the referring domain.
The platform also makes it easy to see the anchor text being used in links to your website and to filter by dofollow and nofollow tags to help you determine which links are contributing the most to improving your search rankings.
Ahrefs also shows you a list of the top domains that link to your site, which is ideal for finding new backlinking opportunities. After all, if a website has linked to you on several occasions in the past, there's a good possibility they'd be willing to do it again for content that you're trying to boost. Visit Ahrefs Webmaster Tools.
2. Semrush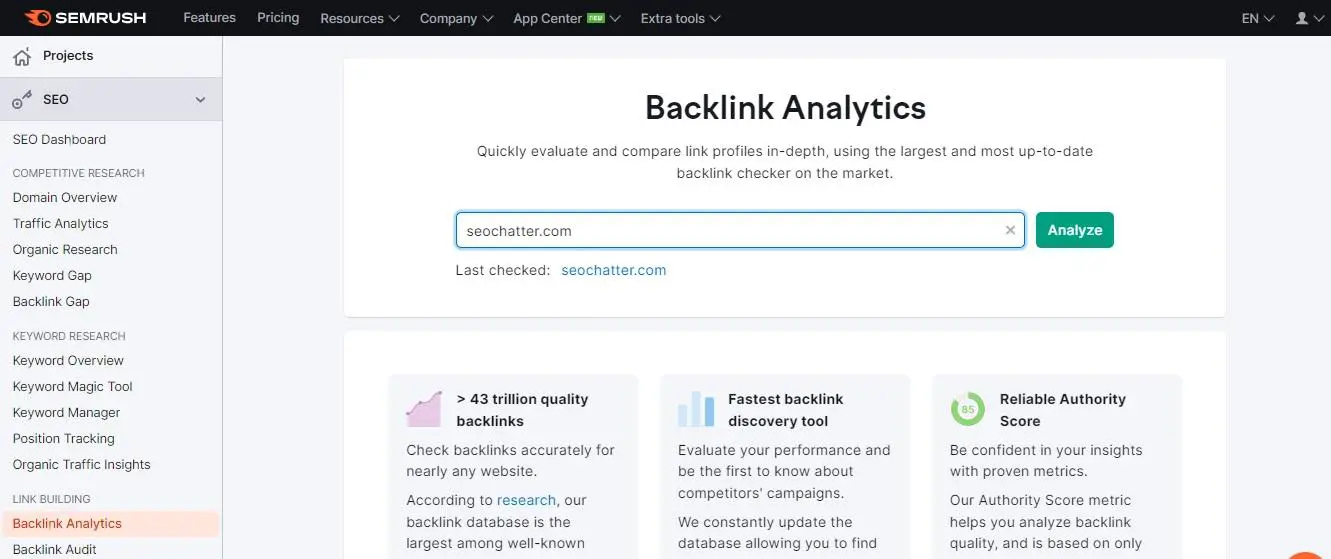 Industry-leading SEO giant Semrush offers a limited free plan restricted to 10 requests per day across all of its features.
Though that may not make it an excellent option for growing businesses and SEO professionals, the sheer wealth and tools available on this free plan make it a top choice for anyone looking to do off-page optimization on a shoestring.
The free Link Building tool is convenient, as it analyzes your website's subject and keywords and finds an extensive list of prospects you could target for guest posting, broken link replacement, or other effective backlink-building strategies. 
The best part is that this feature even provides a breakdown of these strategies to help you determine the most effective. When you've picked your prospects, you can add them to an 'In Progress' list, find contact information, and even send an outreach email from inside the platform. 
Beyond all that, SEMRush also offers valuable tools for managing your backlink profile, removing low-quality links, and running analyses on your competitors' backlink profiles. Visit Semrush.
3. Hunter.io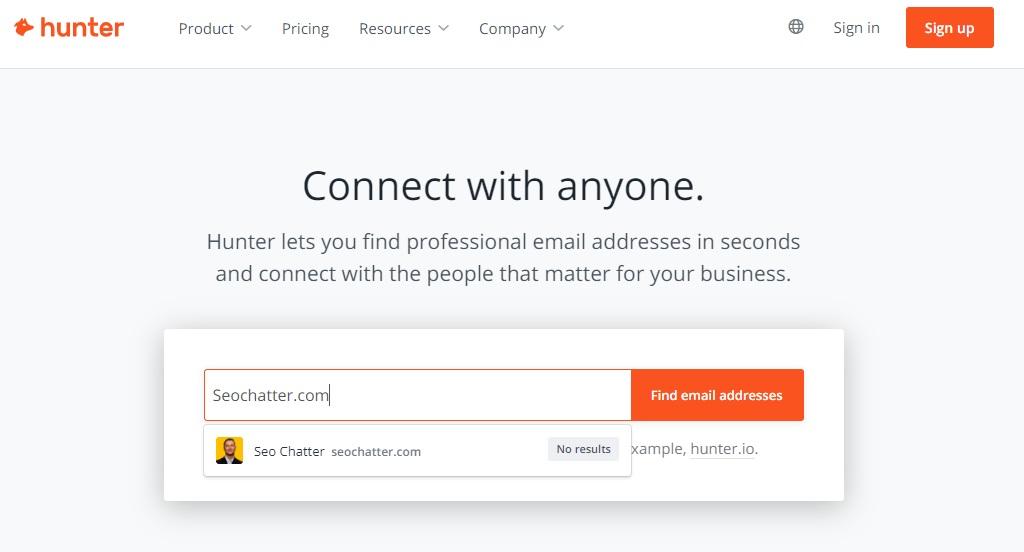 Unlike other free link building tools which offer a whole suite of features, Hunter.io focuses on doing one thing really well.
That one thing is helping you track down contact information for the websites, blogs, and content creators you want to reach out to request a backlink.
In our experience, one of the most time-consuming aspects of implementing a backlink strategy is determining the right person to speak to.
For that reason alone, Hunter.Io is a worthy addition to any SEO toolkit as it lists as many contacts as it can find for each website you enter and tells you their position and job title.
This takes all the hard work out of identifying the most appropriate person to send your pitch to, while the ability to export your contacts for use in a Customer Relationship Management (CRM) tool is also a nice touch.
Hunter.Io offers 25 free searches per month. Premium plans are also available with higher search volumes. Visit Hunter.io.
4. Website SEO Checker

Website SEO Checker is a free Google Chrome extension from the makers of the top SEO auditing tool, SiteChecker Pro.
The extension doesn't focus exclusively on backlinks. Instead, it offers a full SEO report for any page on the web, detailing other beneficial SEO factors such as content optimization and keyword density.
It comes in handy as an off-page SEO tool, however, because it does indeed show you a list of all outgoing links from the page you're analyzing.
You can imagine how useful this would be for backlink building. For example, if you discover a new blog relating to your niche, you could quickly run the Website SEO Checker tool to see what kind of sites that blog links out to, making it a fast and efficient way to determine the likelihood that they'd also link to yours. Visit Website SEO Checker.
5. Google Alerts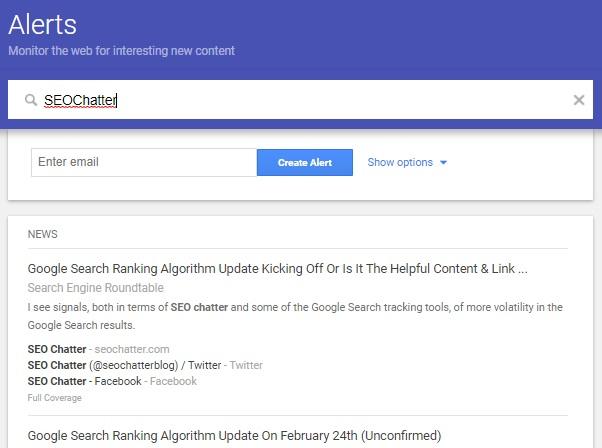 Google Alerts has been quietly running in the background of Google's enormous ecosystem of tools for so long that it's easy to forget it's even there, let alone what a powerful free tool for building backlinks it truly is.
The way it works couldn't be more straightforward:
Enter keywords, brand names, or anything else that you want to track, and any time there's a new mention of those terms on Google, you'll receive an alert in your inbox that shows you the source of that mention.
There are three ways this can be a valuable tool for your off-page SEO.
Set up an alert for your business or website name. Any time you receive a brand mention but not a backlink, you can follow up and ask for one. 
Track mentions of specific subjects or keywords relating to your business. This will help you to find new websites publishing content on those subjects, presenting new opportunities to reach out and offer a guest post or other helpful contribution in return for a backlink. 
Track guest posting opportunities. Creating an alert for a term such as "business analytics guest posting" will inform you when sites that focus on business analytics offer new guest posting opportunities.
All told, though Google Alerts may be a relatively small part of your backlink toolkit, it may also be one of the most beneficial. Visit Google Alerts.
6. Check My Links
Last but not least, Check My Links is a small yet powerful extension for Google Chrome. 
Once installed, the free extension can be used on any page to provide basic diagnostics about the links on that page, including the number of broken ones.
While the tool may have been originally designed to help developers spot errors in their work, it also does just as good a job as a handy tool for identifying broken links on a page so that you can reach out and offer your link as a replacement. Visit Check My Links.
Learn More About Link Building
Free Link Building Tools & Software Summary
We hope you enjoyed this guide on the best free link building tools for SEO.
As you've learned, tools such as Ahrefs and Semrush rank among the best free link building software solutions as they provide impressive, premium-grade features that are perfect for boosting your off-page SEO even with a little budget. Feel free to test out all of these top free link building tools to find the software that works best for you.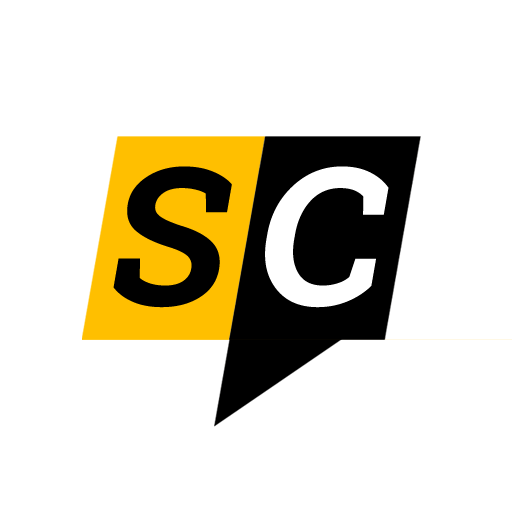 The Editorial Staff at SEO Chatter is a team of search engine optimization and digital marketing experts led by Stephen Hockman with more than 15 years of experience in search engine marketing. We publish guides on the fundamentals of SEO for beginner marketers.