This guide includes a list of the best link building tools for off-page SEO.
Below, you'll find the best link building software you can use to identify backlink opportunities and build a strong backlink profile. The recommendations on this page contain a variety of options to help you find the top link building tools to suit your search engine optimization goals and budget, including both free and paid options.
Disclosure: This page includes affiliate links for a few of the link building tools. When you purchase a paid subscription, we may earn a commission.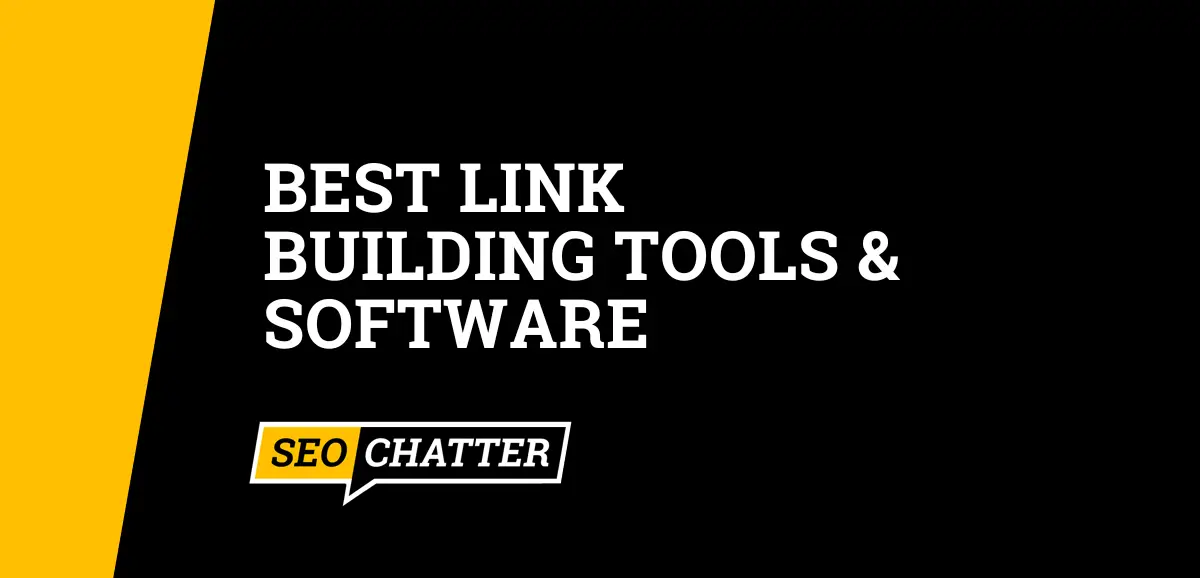 Best Link Building Tools & Software
1. BuzzStream

The most comprehensive link building software platform around right now, Buzzstream is the quintessential tool for developing and managing relationships with bloggers, influencers, and other potential backlink prospects.
A highlight is the ability to browse through Buzztream's extensive database to find websites, blogs, journalists, and influencers relevant to your content. You can then access contact details, build up a contacts list, and work on reaching out to request backlinks using optimized email templates and automated follow-ups.
Buzzstream offers a 14-day free trial. Its paid plans start from $24.99 per month. Visit Buzzstream.
2. Ahrefs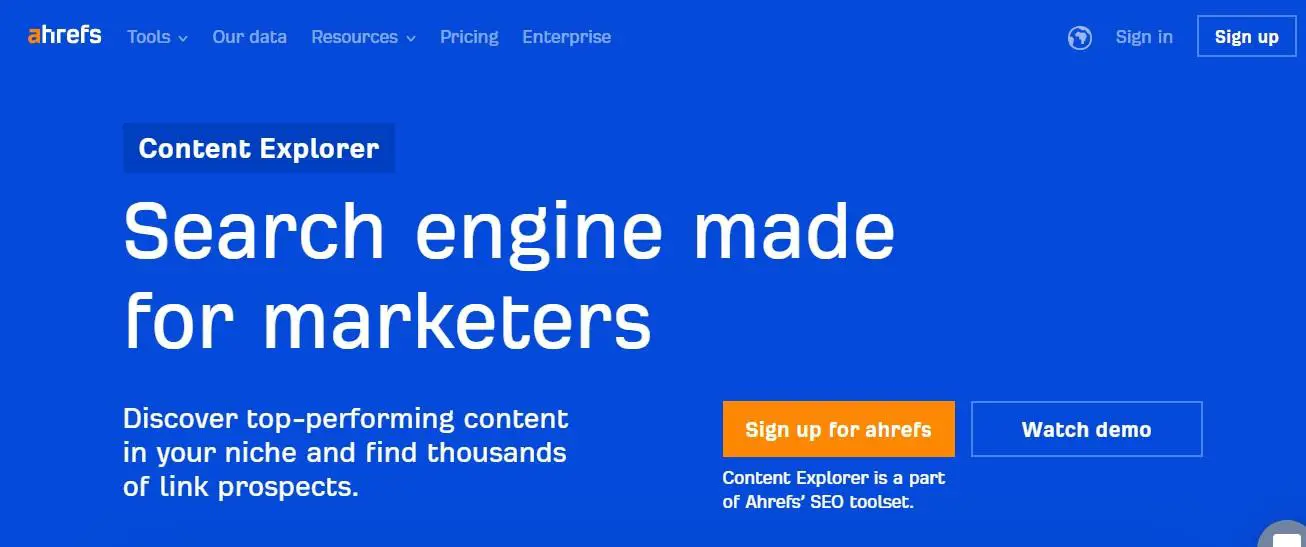 If you're looking for an all-in-one SEO solution that combines top link building tools with other exemplary features to help you handle your entire search engine optimization work from one platform, look no further than Ahrefs.
The services combine the best keyword research tools with high-caliber site auditing features, rank tracking, and more, but it's in backlinks where Ahrefs truly excels.
The platform allows you to analyze all of your existing backlinks, providing data such as domain authority and web traffic which can prove invaluable for weeding out the low-quality backlinks that may be harming your SEO.
Elsewhere, you can check for broken links on websites you want to target for a backlink, as well as take advantage of the excellent Content Explorer.
This tool helps you to find new backlinking prospects by analyzing top-performing content relating to your niche.
Ahrefs backlink profile feature is complimentary, while Content Explorer and other tools require a paid subscription which starts at $99.99. Visit Ahrefs.
3. Link Hunter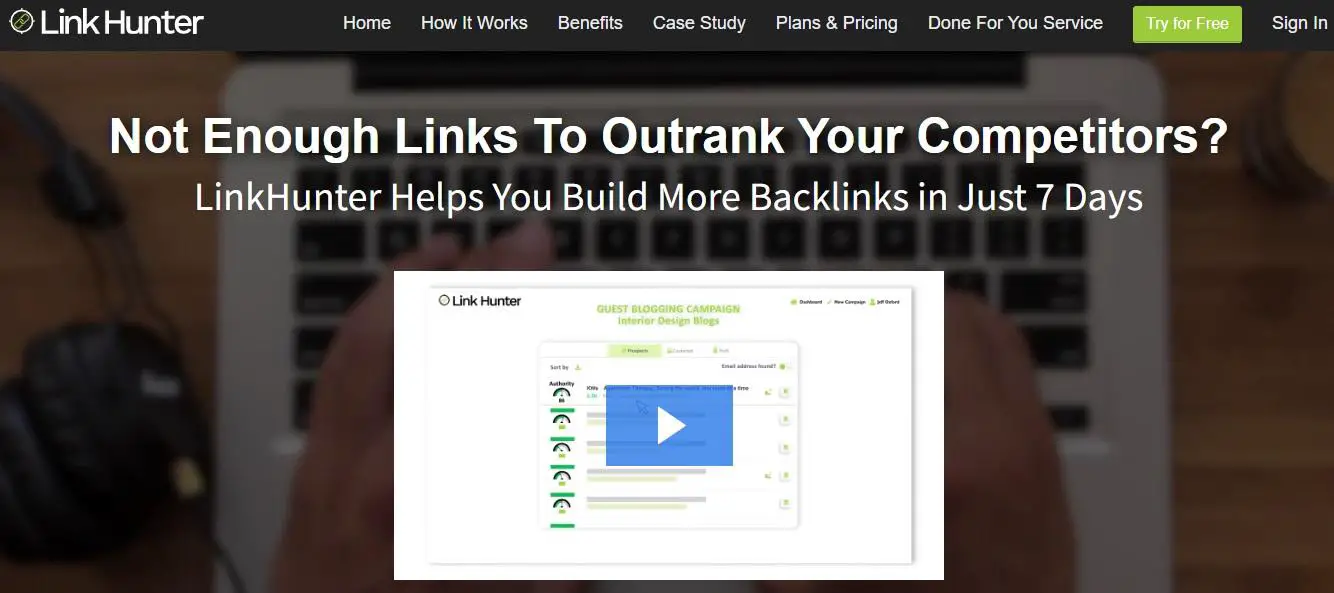 Our pick of the best link building software for beginners, Link Hunter is an easy-to-use platform you can use to find new backlink prospects and manage your campaigns with them.
Simplicity is the name of the game here, with a clean, intuitive dashboard and novice-friendly features such as the ability to see the SEO value of websites you want to target, send personalized outreach emails, and keep track of each relationship you build.
Link Hunter offers a 7-day free trial. Paid plans start at $49 per month. Visit Link Hunter.
4. Semrush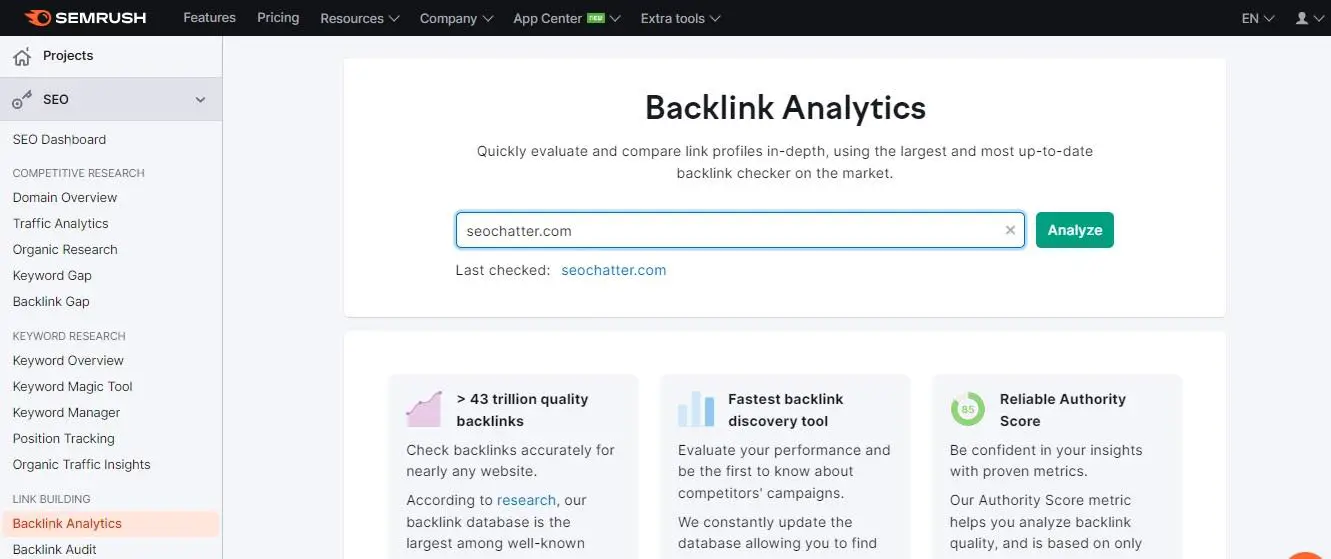 If you like the idea of an all-in-one SEO tool with top-class backlink building features, Semrush may be the one for you.
Along with a plethora of tools to help with keyword research, competitive analysis, PPC marketing, and more, Semrush is packed full of features designed to help you manage and grow your backlink profile.
The Backlink Analytics dashboard shows you all the data you could need about your own backlinks and those of your competitors, while the Backlink Gap Tool compares the two so that you can easily spot backlinking opportunities your nearest rivals may have missed.
However, the real star of the show is the powerful backlink auditing feature, as it immediately highlights toxic and low-quality backlinks that may be damaging your search rankings and lets you add them to a Remove list that you can use to send removal requests and take other actions to clean up your profile.
Semrush offers a basic free plan with limited access to all its backlinking features. To use the platform without restriction, you'll need a premium plan which costs $119 – $499 per month. Visit Semrush.
5. SE Ranking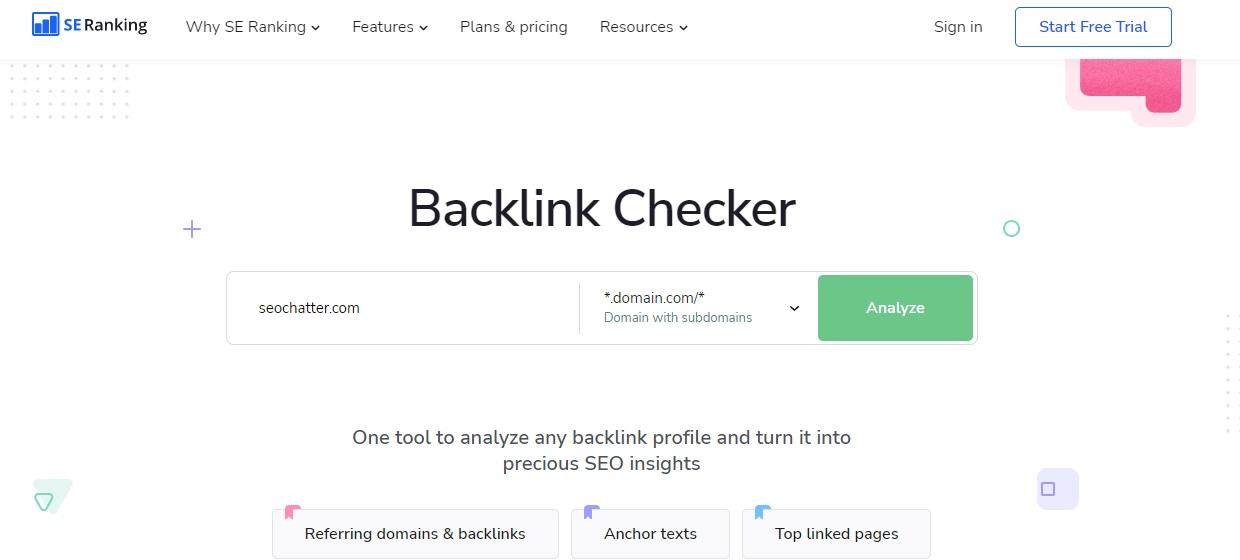 SE Ranking is another popular all-in-one tool that gives the likes of Ahrefs and Semrush a run for their money in terms of the quantity and quality of available features.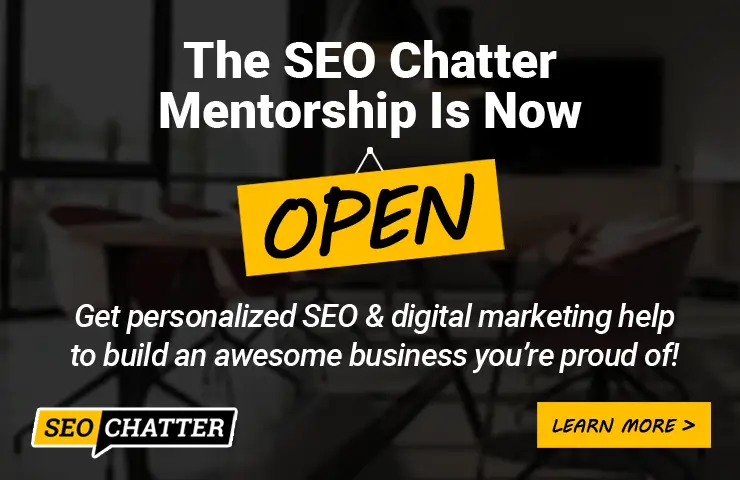 Along with a helpful tool for handling on-page SEO and bolstering your content marketing efforts, this beginner-friendly platform includes a detailed backlink checker which reveals all kinds of valuable insights into your backlink profile, including the number of referring domains, the ratio of nofollow to dofollow links in your portfolio and more.
You can also use this feature to evaluate your competitors' backlink profiles before putting the Gap Analyzer to work in comparing the two so that you can start to work on getting links from the same high-authority sources that give your competitors their most valuable backlinks.
The service's paid plans start at just $39 per month with a 14-day free trial, making it the top link building software for businesses on a budget. Visit SE Ranking.
6. Majestic SEO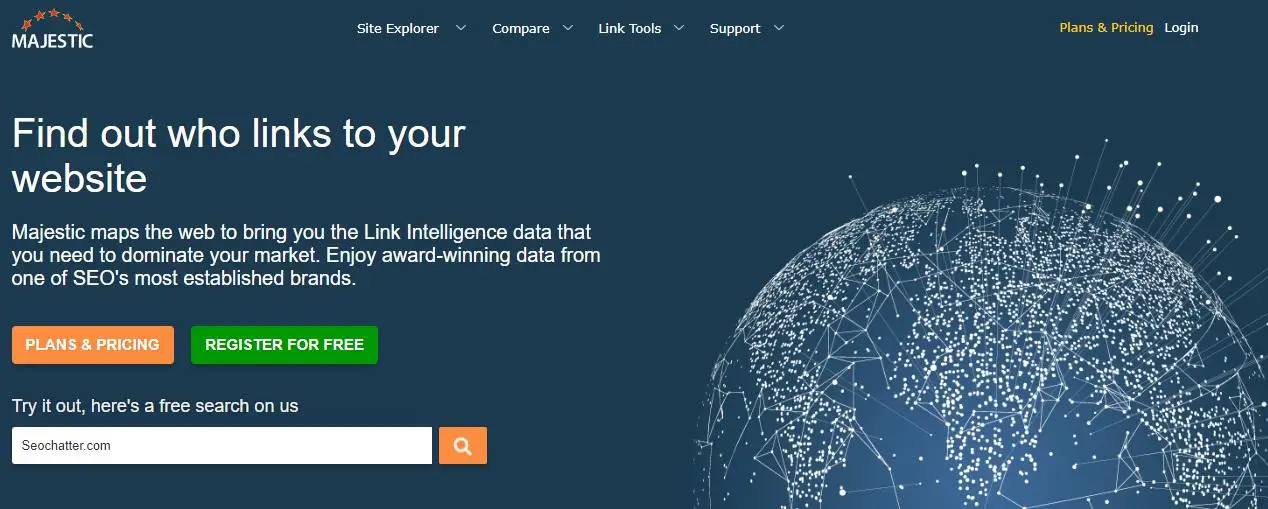 The popular Majestic SEO platform is fantastic for analyzing your backlink profile so that you can make data-driven decisions about how to optimize it.
Enter a domain, and you can check the authority, reputation, and anchor text used by each referring website, as well as gather the same data on potential prospects.
One thing we really like about it is the Bulk Backlinks feature which you can use to import up to 400 URLS and get near-instant access to a host of data about each one, making it perfect for large businesses or anyone conducting off-page optimization on a large scale.
Paid subscriptions to Majestic SEO start at $49.99 per month. The company doesn't offer a free trial, but there is a 7-day money-back guarantee if you're not happy with it. Visit Majestic SEO.
7. Linkody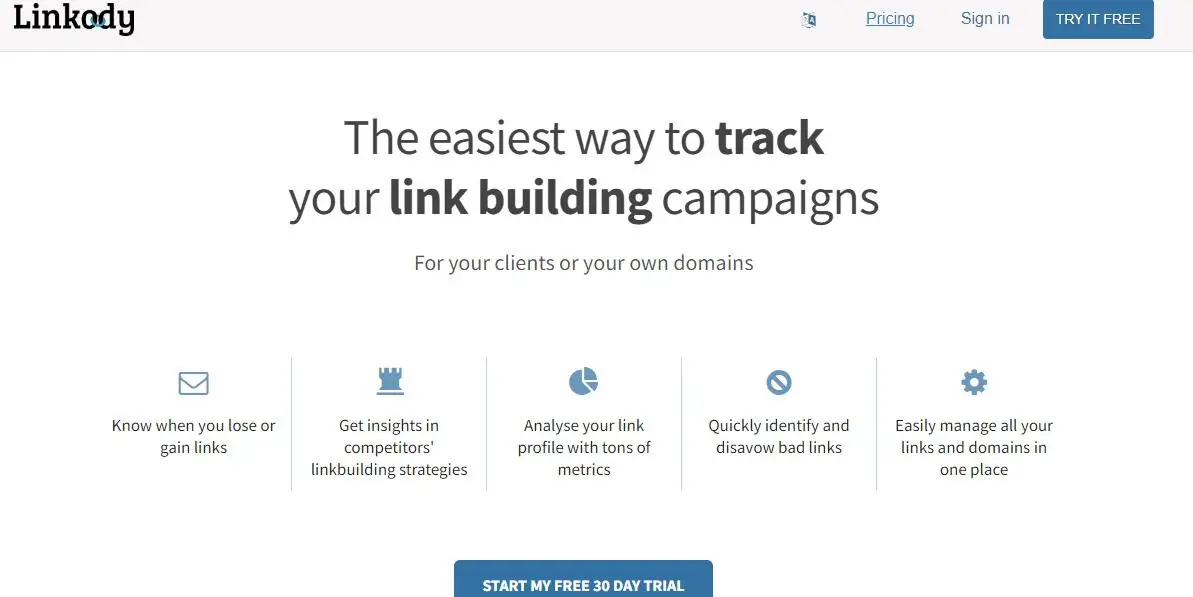 No guide to top link building software would be complete without mentioning Linkody, the backlink tracking tool that eliminates the hard work of monitoring multiple campaigns and extensive backlink profiles.
As well as providing a standard backlink checker that analyzes your existing profile and provides helpful features such as the ability to identify and disavow harmful backlinks.
Elsewhere, you can set up alerts so that you're always informed when you lose or gain a new link, gain insights into your competitors' backlink strategies, and take advantage of the Instant Link Location tool, which automatically identifies your backlink on the source page, saving you a ton of time in scrolling through each referring page manually.
Linkody comes with a generous 30-day free trial. Paid plans start from the low cost of just $14.90 per month. Visit Linkody.
8. Hunter.io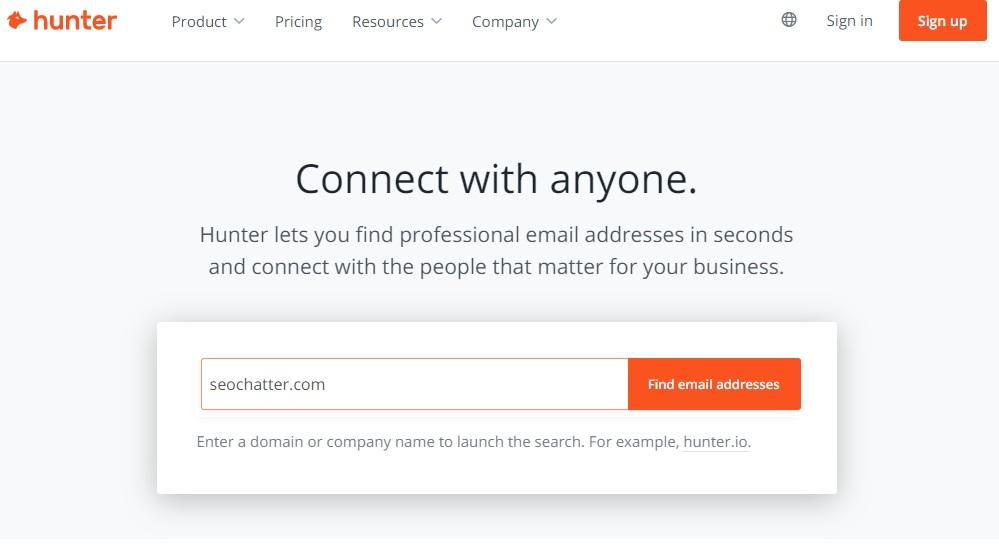 Not to be confused with the Link Hunter platform we looked at earlier, Hunter.Io is a simple-yet-effective tool for finding contact information online.
If there's a website you're hoping to earn a backlink from or a particular blogger you're looking to connect with, but you can't find their email address, this is the best place to look.
Simply type in a domain name, and Hunter.Io will scan its enormous database to pull up verified contacts for that website.
The data provided for these contacts can be a valuable asset for your outreach work, listing not only the contact's name and email address but also their position in the company, making it easy to determine the best person to pitch to.
Hunter.Io also shows you when the data was discovered and a link to the publicly available source of information so that you can determine its relevance, and it even allows you to add contacts to a list so that you can export them to your preferred relationship management software.
The platform allows you to run 25 free searches per month. Paid plans start at $49 per month for up to 500 searches. Visit Hunter.Io.
9. HARO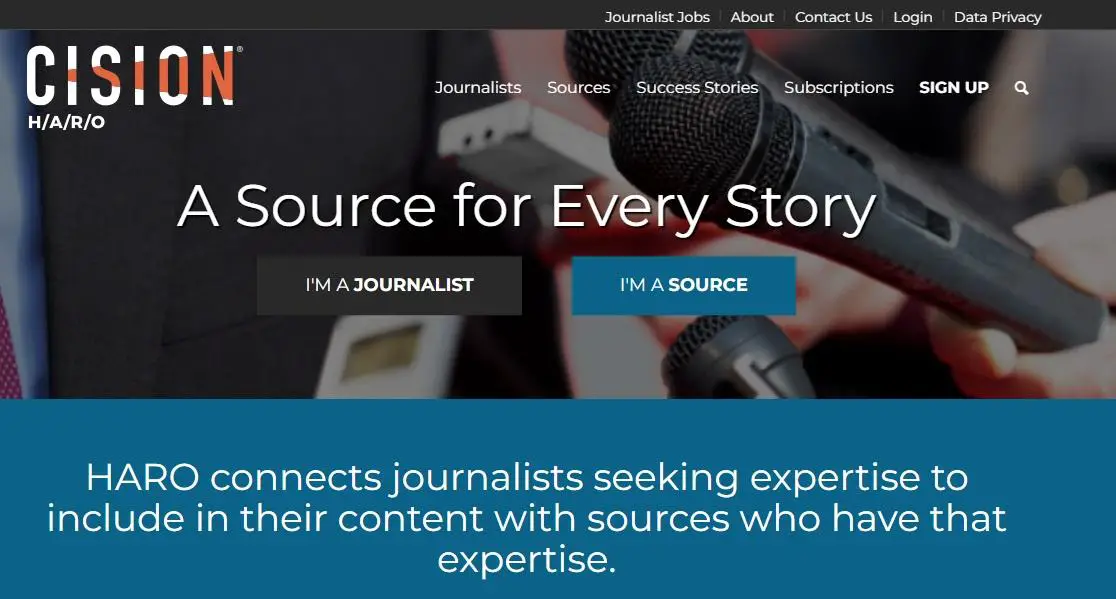 HARO stands for Help A Reporter Out and, as the name implies, is designed to connect journalists and bloggers with reliable, expert sources they can quote in their articles.
This is where you come in.
When you register as a source, you receive up to three email round-ups per day with details of what journalists are looking for in terms of expert opinions. If your area of expertise matches the request, you can reach out to them and offer to be featured in their content.
The only reason we haven't ranked HARO higher in this guide is that not all of the sites these journalists write for will offer you a backlink, so you'll always need to check first. Visit HARO.
10. Mangools LinkMiner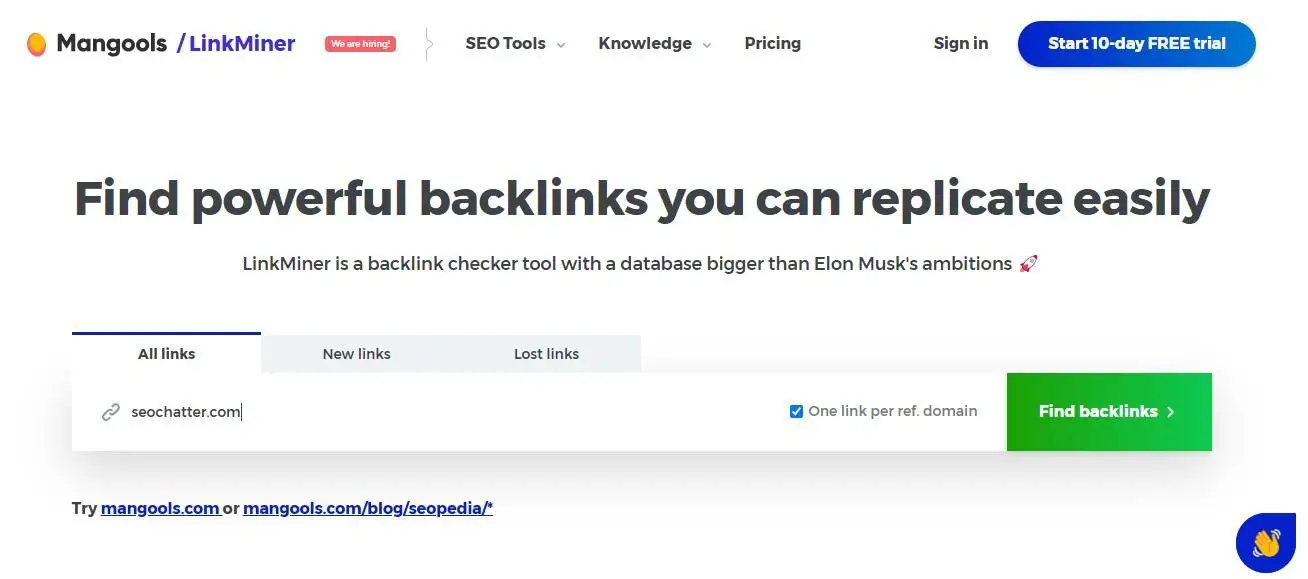 Mangools LinkMiner is another top option if you're looking for a low-cost way to manage your backlink profile and unearth relevant, high-DA prospects to earn new links.
One thing we love about their backlink checker is that it provides an in-dashboard preview of the pages that include backlinks to your website and takes you right to the anchor text containing the link.
If you find the most frustrating part of maintaining your backlink profile to be opening up each referring page in a new tab, you'll appreciate how much time this can save.
To find new backlink opportunities, you simply enter your competitors' web addresses to see their backlink profile and use it to target the same or similar websites.
Mangools offer a 10-day free trial of their LinkMiner tool, after which you'll need a premium plan. These start at just $29.90 per month and include other Mangools tools such as keyword suggestions and SERP lookups. Visit Mangools LinkMiner.
More Link Building Tools
Clearly, this page includes a list of the top tools we recommend for building backlinks that cost you money to use. However, there are also some free link building tools you can add to your SEO toolkit before you fully invest in a paid tool.
Check out that linked post to read our reviews of backlink software that doesn't require a monthly subscription. You may just find the perfect application to achieve your off-page SEO goals.
Learn More About Link Building
Link Building Tools & Software for Backlinks Summary
We hope you enjoyed this guide on the best link building tools for SEO.
As you discovered, platforms like Buzzstream, Ahrefs, and Link Hunter are among the best link building software solutions on the market right now, with each one offering unique features that make them suited to different off-page SEO goals. Feel free to test out all of these top link building tools to find the one that works best for your needs and budget.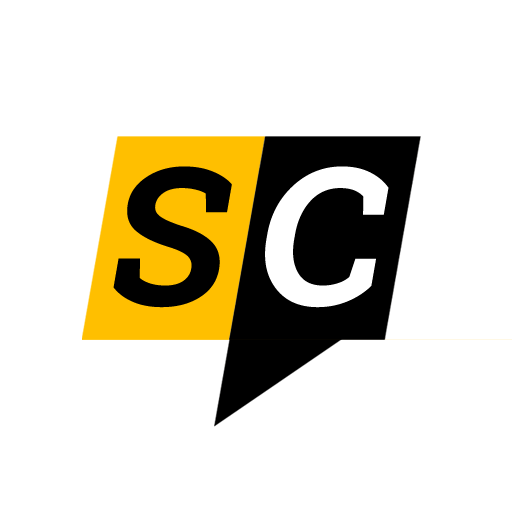 The Editorial Staff at SEO Chatter is a team of search engine optimization and digital marketing experts led by Stephen Hockman with more than 15 years of experience in search engine marketing. We publish guides on the fundamentals of SEO for beginner marketers.