A good search engine optimization strategy will focus on both on-page SEO and off-page SEO tactics.
But what is the difference between on-page and off-page SEO exactly? And how can you use both of these marketing strategies to get higher rankings in the search engines?
That's what this post will cover.
Below, you'll find the most in-depth comparison of on-page vs off-page SEO as well as the top factors you can use with each one to rank better in Google, Yahoo, and Bing.
Both elements are crucial to the success of an SEO campaign, but they work in different ways to give you success as you'll discover here.
And when you're done reading, be sure to check out my other posts on why your business needs SEO and why SEO is important for your online success to gain additional insight on this topic. I also have pages on SEO vs PPC and SEO vs SMM, if you're curious about those differences as well.

What Is The Difference Between On-Page and Off-Page SEO?
The main difference between on-page and off-page SEO is that on-page SEO refers to optimizing the HTML parts of your website you control while off-page SEO focuses on the ranking factors that occur outside of your website like brand mentions and backlinks.
That is the basic idea behind on-page vs off-page SEO for website optimization, but the full comparison goes much more in depth.
Next, you'll see a table that compares the top differences between on-page SEO and off-page SEO. After the table, I'll explain each factor individually.
(If you need a quick overview of what is search engine optimization in general, I have a separate guide on that topic.)
But to put it simply, what you rank for is mostly determined by on-page factors, while how high you rank in the search engines is largely determined by off-site activities.
On-Page SEO vs Off-Page SEO Comparison
| On-Page SEO | Off-Page SEO |
| --- | --- |
| Title Tag | Backlinks |
| Meta Description | Social Shares |
| URL | Brand Mentions |
| Headings (H1-H6) | Domain Authority |
| Page Content | Page Authority |
| ALT Text | |
| Internal Linking | |
| Structured Data | |
| Page Speed | |
| Core Web Vitals | |
| Mobile Experience | |
Let's now look at a comprehensive overview of both of these essential SEO strategies along with best practices for achieving higher search engine rankings. And if there's any acronym or abbreviation below that you're not clear about, take a look at my SEO acronyms page to get a quick definition.
What Is On-Page SEO?
As explained in my dedicated guide on what is on-page optimization, on-page SEO is the practice of optimizing a website and individual web pages to rank higher in search engines for target keywords. On-page SEO is completely under your control as it refers to the content and HTML source code of a page that can be optimized.
The goal of good on-page SEO is to drive qualified organic traffic to your website. And the position that your web pages appear in the search engine results pages is determined by a number of on-page SEO factors as outlined below.
All of these factors are mentioned in my Google ranking secrets post. You can visit that page for a more in-depth look at each one as well as additional tips and tricks for on-page optimization.
Additionally, before you get started with on-page optimization, it's best to do keyword research so you know what terms and phrases to put on the page. If this idea is new to you, then check out my post on why keyword research is important.
Types of On-Page SEO
Below is a general overview of the types of on-page optimization. For a complete list of activities, visit our dedicated guide with the top on-page SEO factors you can focus on for improved keyword rankings.
Title Tag
The title tag is also called the "meta title". It refers to the title for a web page that appears 0n the search engine results page.
It's the most important ranking factor for a web page, which is why it's the first step you need to take for how to add keywords to website HTML for ranking increases.
Moz gives some best practices for a good title tag, including:
Limit your title tags to 55-60 characters (this includes spaces).
Put the keyword closer to the beginning of the title.
Don't stuff your keywords.
Meta Description
The meta description is what describes the content on a web page. It is what appears below the title tag on the search engine results pages (SERPs). See my post on what does SERP stand for in SEO for a deeper explanation of this term.
Google announced in 2009 that keywords in meta descriptions do not factor into Google's ranking algorithms for web search. However, if a keyword does appear in this location, then Google will bold it in the SERPs.
Therefore, it's still a good on-page SEO practice to include your target keywords in the meta description field. Just keep the description under 160 characters to ensure that the entire description is shown on the search results page.
Note: There's another meta tag field called "meta keywords" but you can ignore it. This tag is not crawled by major search engines anymore so optimizing it is not necessary. Check out my guide on what are meta keywords in SEO learn more about this topic.
Headings
Headings refer to the H1 to H6 tags on a web page. And search engines give these headings more weight when ranking a web page than the other text on the page.
A good on-page SEO strategy is to include your main target keyword in the H1 and the secondary keywords in the H2s and H3s. H4 to H6 are not as heavily weighted as a ranking factor.
(I explain how you can get good ideas for what keywords to put in your H2s and H3s by spying on your competitors in my post on how to improve your search results.)
A properly optimized web page will only have one H1 as I explain in my guide on how to optimize H1 tag for SEO, but it can have as many H2s to H6s as needed to properly outline the content.
URL
The URL refers to the location that a web page is hosted on a site. And it appears in the address bar of your web browser.
Having a search engine friendly URL is an on-page SEO ranking factor.
Some good tips for URL structures include:
Start the URL with your main keyword.
Don't repeat keywords in the URL more than once.
Keep URLs as short as possible.
Use dashes and not underscores between words in the URL.
Page Content
The page content is the main text that the user reads on a web page, and it's often one of the least thought-about aspects of on-page SEO vs off-page SEO.
The other on-page and off-page optimization techniques listed here will only go so far toward improving your website's rankings. The content on your pages must be useful for your visitors because user behavior is a ranking signal, according to Moz.
If you do everything else right but don't have a good quality page that people enjoy, then the rankings will suffer. As mentioned in my content marketing vs SEO post, you need to have page content that's worth it for other websites to link to.
I also talk about this topic specifically in my post on why content is important for SEO.
Also, if you're keywords are not placed in the main page content, then it can have a harder time ranking in the search engines. While Google, Yahoo, and Bing are getting better at not needing to see an exact match keyword on a page in order to understand what the page is about, those search engines are still not that advanced yet.
You can get some quick boosts in rankings by adding your target keywords inside the main page content around 3-4 times on a 1,500 or more word post.
The best places to put your keywords are within the first 100 words on the page and the last 100 words on the page. It's also a good idea to sprinkle these keywords once or twice throughout the middle of the page too.
After you've done that, be sure to read through the content and make sure that it's meeting the search intent for the user. And that it answers all of the questions that a person has so that they don't need to go to another site for clarity. The more you can satisfy your user, the better your page can rank.
ALT Text
The ALT text is what describes the content within an image on the page.
The primary use of ALT text is to help blind people who use a screen reader understand the context of web page images. However, search engines also crawl images in a similar way, so inserting keywords into the ALT text field can help search engines understand your page's content better.
Using on-page SEO with ALT text is easy if you follow these guidelines:
Include the target keyword where it sounds most natural.
Use no more than 8-10 words to describe the image.
Have at least one image on the page for each main keyword you're targeting.
Internal Linking
An internal link refers to any link on a site that links between two pages on the same site. And good internal linking is one of the easiest on-page SEO strategies to give your content a boost in rankings.
It's so good that I also recommend it in my free guide on how to increase your SEO rankings in 30 days.
As you'll discover in the next section, the main difference between on-page and off-page SEO in regards to linking is that you can control the links that appear on your site. Off-site links are built through relationships with other webmasters.
The trick with internal links is to inject them into the main page content of a web page while also focusing on the anchor text of the link that's pointing to the page you want to rank higher for a target keyword.
Anchor text is the clickable text in a hyperlink. To optimize the anchor text, just make sure that the keyword you want the target page to rank for is in the hyperlink. Also, don't over-optimize by making every internal link pointing to a page the same anchor text. Vary it up a bit by including additional words or variations of the terms.
There are several SEO case studies that verify the ranking improvements that can be had by focusing on good internal linking. You find them on my best SEO case studies page.
And if you're curious about the difference between internal links and external links and how each type can improve your SEO strategy, I have a post on that topic too.
Structured Data
Adding Structured Data (or Schema Markup) to a web page helps the search engines better understand the content. Search engines like Google also use certain types of Structured Data to display "rich results" in the SERPs. Examples of this include star ratings for product reviews, recipe information, and images in the carousel. 
There are many WordPress plugins (free and paid) that can help you add Schema Markup to your web pages. But remember that Google prefers structured data to use schema.org vocabulary and recommends using JSON-LD format. There's also a handy Google Rich Results testing tool you can use to check your code.
Page Speed
Page speed refers to how fast your web pages take to load before a user can interact with them.
Page speed is important for on-page SEO because it impacts user experience. And every search engine wants to improve the experience of its users by helping them find the information they're looking for as quickly as possible.
There are several on-page SEO factors that affect page speed performance, including:
Minimizing HTTP requests.
Making sure server response time is <200ms.
Setting browser caching to at least a week or longer.
Enabling Gzip compression.
Prioritizing above-the-fold content loading.
Placing all CSS in an external style sheet.
Having image sizes under 100kb (.jpg, .png, .gif).
Minifying all JS, CSS, and HTML.

Eliminating render-blocking

resources.
You can check the current speed of any web page and get recommendations for improvements with Google's Page Speed Insights tool.
Core Web Vitals
Google introduced Core Web Vitals in 2020 as a common set of signals that it deems to be critical to all users on the Internet. And in 2021, Core Web Vitals became an on-page SEO ranking factor.
Now, at the time of this writing, this is not the most critical on-page vs off-page SEO metric. So don't let it scare you if you're now well optimized for Core Web Vitals yet.
The purpose of Core Web Vitals metrics is to quantify the user experience with a website by factoring in the visual stability of a page and the load time before it's interactive.
The key metrics for Core Web Vitals include:
Largest Contentful Paint (LCP): This measures page loading speed and marks the point at which the majority of the page content has downloaded.
First Input Delay (FIP): This quantifies the speed of the first initial engagement a user can have with a page.
Cumulative Layout Shift (CLS): This measures the amount of layout shift on the visible content of the page (i.e. the visual stability as the page loads and is scrolled through).
You can check the current state of the Core Web Vitals on any web page and get recommendations for improvements through Google's Page Speed Insights tool.
Mobile Experience
Search engines like Google have moved to mobile-first indexing which means that the mobile version of the content will be the predominant factor for indexing and ranking a web page.
Therefore, you need to make sure that your website looks good and responds well in a mobile format to get maximum value out of your on-page SEO efforts.
What Is Off-Page SEO?
Off-page SEO refers to the actions taken outside of your website that impact search engine rankings. You have less control over off-site SEO because it consists of getting links from other websites. Off-page SEO is crucial for improving the relevance, trustworthiness, and authority of your website.
The goal of good off-page SEO is to get as many endorsements as possible from other sites that are related to your business. As the number of brand mentions and quality links pointing to your website increases, the more valuable your content will seem to the search engine algorithms.
Below are the different types of off-page SEO. You can find more information in my detailed guide on what is off-page SEO.
Types of Off-Page SEO
Backlinks
The most influential type of off-page SEO is the number and quality of backlinks to your website. As mentioned in the post on referring domains vs backlinks, while the number of links a web page gets is important, the quality of those links is more valuable.
According to Moz, "the authority of the linking site and the linking page both matter." Therefore, it's better to have a backlink pointing to a page on your site that is both relevant and from a trusted source.
There are several ways to approach backlink building for off-page SEO, including:
Writing guest posts.
Being a guest on a podcast.
Being featured in online publications.
Participating in industry communities like forums.
Contacting relevant sites and asking if they would link to our content.
Cross linking your own sites (see what is cross linking in SEO for more details).
Hosting events (in person or virtual).
Creating press releases.
Building your own network of sites that link to each other.
Creating linkable assets like infographics, facts and statistics pages, and industry tools.
You can get a complete list of 50+ tactics for how to create backlinks for free here. And if you want to learn more about the power that backlinks can have on a web page's rankings, then check out my SEO round up page that has a list of tips and tricks for industry experts on this topic.
Social Shares
Social media is a type of off-page SEO that can result in several benefits, including:
Increasing inbound links.
Producing more brand mentions from online visibility.
Helping you build a larger audience for your website content.
A chance for your content to go viral.
Easy backlink opportunities from the profile (or bio) section of the social account.
Brand Mentions
Brand mentions are unlinked mentions of your business on other websites. You can also think of this as inferred links as Sparktoro puts it.
Just having your brand name or URL mentioned on a page without a hyperlink may become a stronger type of off-page SEO in the future as links become less important. However, you can also take advantage of these brand mentions by getting your content linked to now.
Brand mentions can be a powerful backlink building technique. To use it, just look for websites that mention your brand, employees, or founders and and politely ask them to include a link along with the brand mention.
This off-page SEO strategy will not only get your site new backlinks, but these mentions can also bring referral traffic.
Domain Authority
Domain Authority (or DA) is a score that's measured between 1-100 and it calculates how authoritative your website is compared to other sites. According to Hubspot, "From Google's perspective, domain authority is like your website's reputation as a thought leader. The search engine uses your domain authority to make sure you can provide the highest-quality content about your specific subject matter. If you do, you'll have good domain authority and Google will boost your content's rankings."
Domain Authority is measured by these off-page SEO factors:
The age of the domain.
The history of the domain.
The number of linking root domains pointing to the domain.
The total number of links pointing to a domain.
Page Authority
Page Authority (or PA) is a metric that's used to score individual web pages on a domain. The higher the value, the more likely the search engine will return a web page in the organic search results.
The best way to increase the Page Authority for a web page is to improve its link profile. This can be done by getting backlinks from external high-authority pages which act as "votes of confidence" for the authority of your page.
What Is More Important On-Page or Off-Page SEO?
Both on-page and off-page SEO are of equal importance. On-page SEO does not work as well without good off-page SEO signals. The opposite is also true. It's harder to rank a web page by only focusing on off-page SEO without good on-page SEO efforts.
Therefore, on-page and off-page SEO work best together to improve your search engine rankings in a complementary fashion. And their combined efforts are what determine how long does it take for SEO to take effect.
However, the importance of on-page SEO comes first. Experts agree that properly optimizing your web pages is crucial before focusing too much on off-page SEO. You want to build a good foundation for your link building strategies so it's easier to see your rankings improve.
If you want to ensure that you're getting the most value out of your on-page and off-page SEO efforts, then check out my list of the best books to learn search engine optimization. That page includes the top publications on SEO ever written.
You can also follow these top SEO bloggers for free content that can help your site rank better.
Learn More About On-Page and Off-Page SEO
The links below explain more about on-page SEO and off-page SEO and how to apply these techniques to your website. Use these resources to improve your knowledge of these subjects.
Summary for On-Page vs Off-Page SEO
I hope you enjoyed this post about on-page vs off-page SEO.
As you learned, the biggest difference between on-page and off-page SEO is that you can control the on-page optimization factors within your own website. The off-site factors are more uncertain as you need to build relationships with other webmasters in order to get them.
But to get the best rankings in Google, Yahoo, and Bing, a good search engine optimization strategy will need to focus on both strategies. When it comes to on-page SEO vs off-page SEO, there is no single winner as they must work together to achieve the greatest results for your website.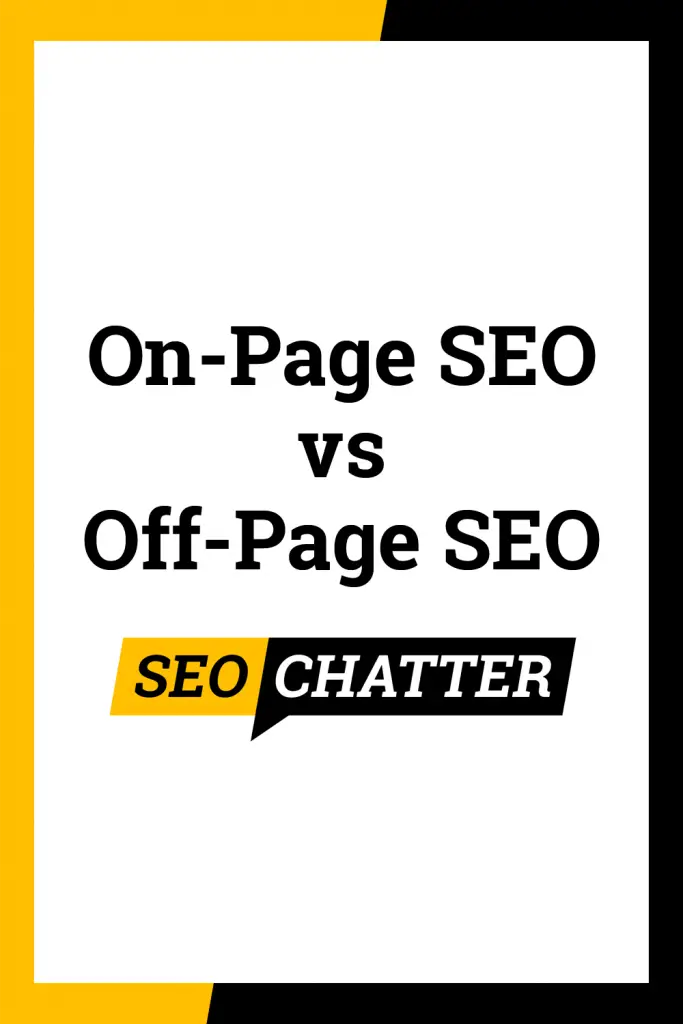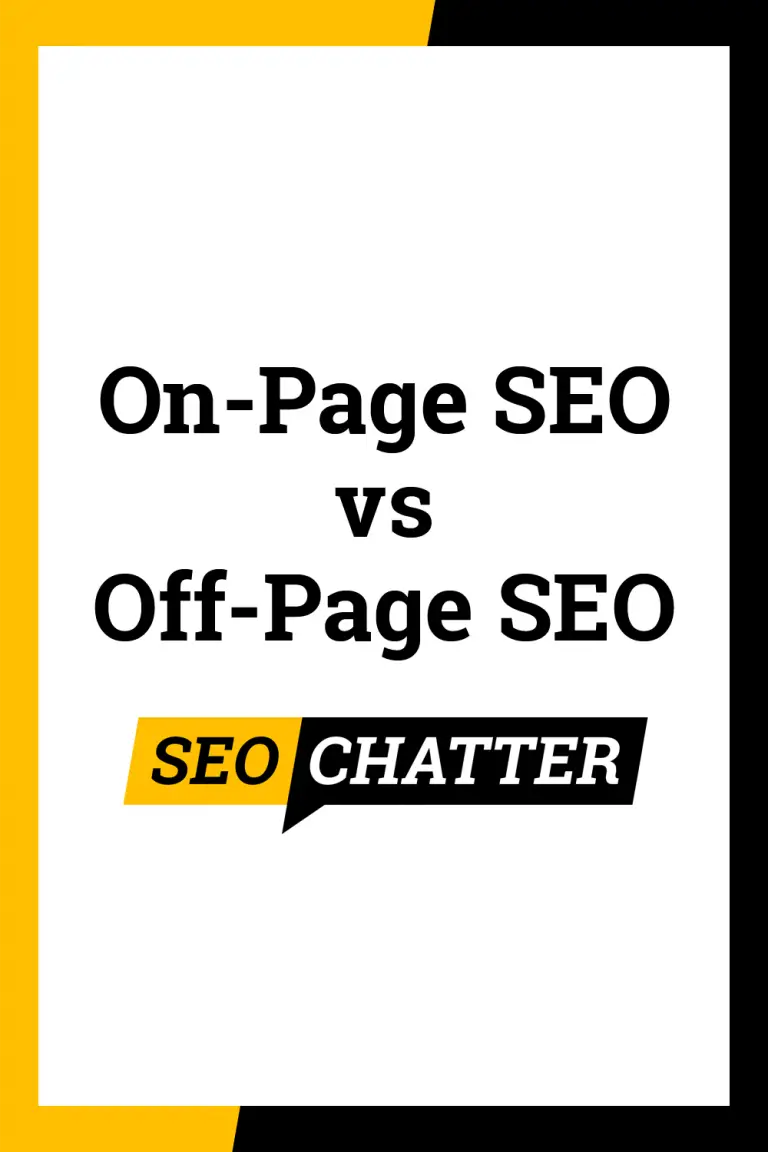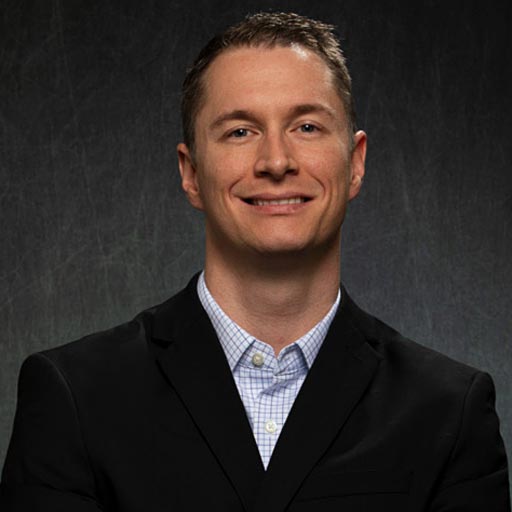 Stephen Hockman is an entrepreneur and founder of SEO Chatter. He specializes in search engine optimization and digital marketing and has been fascinated with SEO since 2005. His goal is to share the best tips and news about search engine marketing to help you get more website traffic.