SEO and SMM are hot topics in digital marketing.
But what exactly is the difference between SEO vs SMM? And how can you use each of these marketing strategies for the benefit of your business?
In this post, we'll look at the difference between SEO and SMM so you can fully understand how these marketing concepts work. By the end, you'll know which method you'll want to pursue to reach your goals: SEO or SMM.
I also have a page on SEO vs PPC, if you're curious about those comparisons. And if you want to learn more about the benefits of search engine optimization, then be sure to check out my other posts on why your business needs SEO and why SEO is important for your online success to gain additional insight on this topic.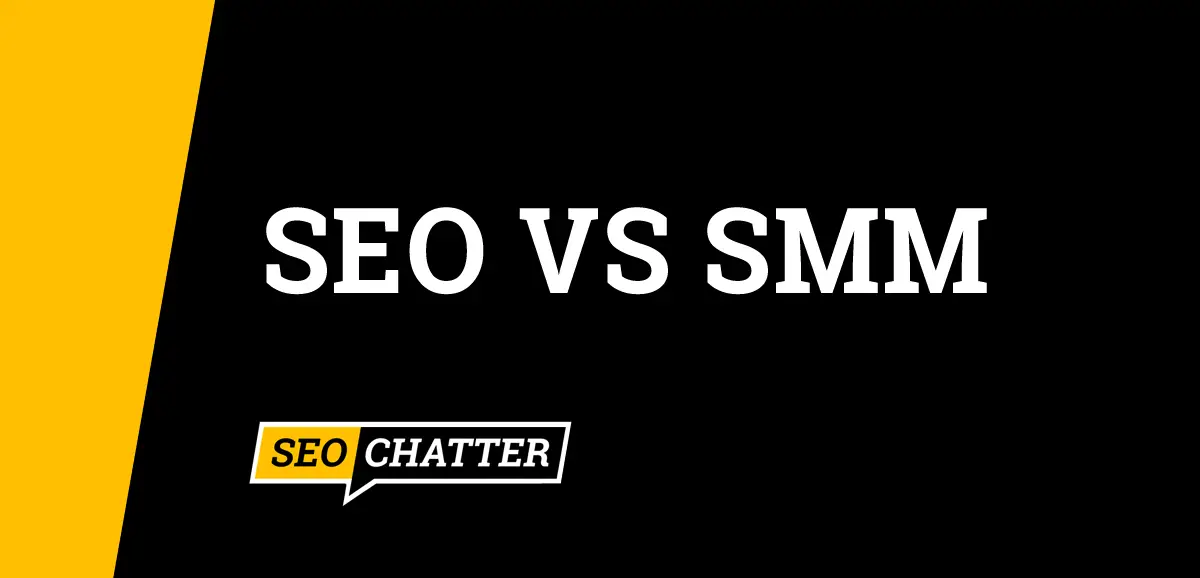 What Is the Difference Between SEO and SMM?
The difference between SEO and SMM is that SEO stands for Search Engine Optimization and SMM stands for Social Media Marketing. SEO increases a website's visibility in the search engines to gain more traffic. SMM uses social media sites to build brand awareness.
That's the basic idea behind search engine optimization vs social media marketing. But the full comparison goes much deeper.
We'll now look at these marketing strategies individually by going over the various types that each one uses for success. We'll also look at some key statistics that show the benefits of using SEO and SMM in digital marketing.
SEO: Search Engine Optimization
SEO or Search Engine Optimization is the process of increasing the quantity and quality of traffic to your website through organic search engine results. The goal of good SEO is to get your website to reach the top of the search engines like Google, Bing, and Yahoo for a specific set of keywords.
Traditional SEO refers to getting a site ranked in the organic search results. If this concept is new to you, then you may want to read my guide on what is organic search engine optimization.
Also, before we get to the various types of SEO below, I want to point out that I have a full guide on the top Google ranking secrets if you want to check it out when you're done here. Many of the tips on that page apply the information you'll learn next.
Types of SEO
On-Page SEO
On-page SEO refers to all of the techniques that can be taken within a website in order to improve its position in the search rankings. This strategy focuses on using target keywords correctly throughout the web pages so that the content is considered the most relevant result for a search query.
On-page SEO elements include:
Meta Title: It acts as a name tag for the webpage. Meta titles are read by search engine robots and seen by users searching the web as the clickable link in the search engine results page. Putting an SEO keyword here can help improve a webpage's ranking.
Meta Description: It summarizes the content of a webpage for the benefit of users and search engines. Meta descriptions are displayed under the Meta Title on the search engine results page. This is a good place to include target keywords.
URL Structure: It is the protocol that indicates how a browser should retrieve information about a resource. URL structures consist of a path that includes the specific subfolder structure where a page is located. Putting SEO keywords in the URL can help increase rankings.
Headings: These are the H1 to H6 tags on the page. Headings provide an outline for the content. These tags are a good place to use keywords because search engines place more weight on them.
ALT Text: It is the alternative text that is to be rendered when the element to which it is applied cannot be displayed. The most common use for ALT text is to describe images in a text format. If the image cannot load, then the ALT text will be displayed. This is another good place to put SEO keywords.
Internal Linking: This refers to one webpage on a site linking to another webpage on the same site. Internal linking can help search engines connect the dots between related content within a website. This is an area where you can use keywords strategically for on-page optimization purposes by putting the keywords in the anchor text of the internal links.
You can learn more about on-page SEO in my post on what is on-page optimization.
Off-Page SEO
Off-page SEO refers to all of the actions taken outside of a website to impact the rankings within search engine results pages. You can think of this strategy as earning "votes" for your content. Optimizing for off-site ranking factors involves improving the perception of a website's popularity, relevance, trustworthiness, and authority on a particular topic.
Off-page SEO elements include:
Backlinks: This refers to external links pointing to your website. Each time another website links to your website, that's considered a backlink. The quantity, quality, and topical relevance of backlinks are all factored into the score that search engines like Google, Yahoo, and Bing use to rank a webpage for a particular set of keywords.
Social Media Posts: This refers to your content being shared on social media sites. Social media can help to increase the number of links to a webpage as the content gets more shares across the social network.
Social Bookmarking: This refers to adding links to your webpages that allow online bookmarks like Reddit, StumbleUpon, Scoop.it, Digg, and Delicious to gain more awareness for your content. Social bookmarking sites can also help you build a larger audience for your business in addition to gaining more links.
Review Websites: This refers to websites like Yelp, Google My Business, Bing Places, and Foursquare where users rate and review businesses. Creating a presence on a review website is a good strategy for businesses that serve people locally. Search engines will factor in your review profile (including the quantity and quality) when calculating your search position.
I have a dedicated guide with off-page SEO examples if you want to learn more about these strategies.
Or if you want to find out more about the difference between on-page SEO and off-page SEO strategies, then check out my on-page vs off-page SEO post.
I also have a guide on how to get SEO results fast that discusses some of these topics, and others, for quicker rankings from your search engine optimization efforts.
SEO Results and Statistics
SMM: Social Media Marketing
SMM or Social Media Marketing is the process of using social media platforms to market a business. The goals of SMM are to generate brand awareness, promote products and services, and drive traffic to a website.
Types of SMM
Social Networking: This refers to social media channels where people connect with others online. Social networking sites let you post, share, and respond to each other's content. These platforms are a good place to share links to your articles to generate more awareness for them. You can also increase the reach for content by paying to promote it. Popular social networks include Facebook, Twitter, and LinkedIn.
Image Sharing: This refers to social platforms that allow you to share pictures. Image sharing sites are a good place to show off your products and promote user-generated content. Some people even use image sharing sites to run giveaways and contests to boost brand awareness. Popular image sharing sites include Instagram, Snapchat, and Pinterest.
Video Sharing: This refers to social channels that let you upload videos and share them with the world. Video sharing sites are a good place to build your brand by educating your audience on key topics, producing how-to videos, and answering questions in face-to-face interaction. Popular video sharing sites include YouTube, Vimeo, and Dailymotion.
Social Blogging: This refers to social sites that are built to be publishing platforms. Social blogging sites can help you build more authority for your brand and reach new readers who are not actively searching for your business on other social media platforms. This channel is a good place to re-purpose parts of existing blog content as a way to drive traffic back to your main website. Popular social blogging sites include Medium and Tumblr.
If you want to learn more about blogs and their impact on SEO, check out my post on how important are blogs to SEO.
SMM Results and Statistics
SEO vs SMM
This is a comparison table that shows the difference between SEO vs SMM in an easy-to-read format. It covers most of the information you've learned so far about search engine optimization and social media marketing.
| Parameter | SEO (Search Engine Optimization) | SMM (Social Media Marketing) |
| --- | --- | --- |
| Definition | The process of increasing unpaid traffic to a website or webpage from search engines.  | The use of social media platforms to connect with others in order to promote a business. |
| Primary Purpose | Organic traffic | Brand awareness |
| Types | On-page SEO and Off-page SEO | Social networking, Image sharing, Video sharing, and Social blogging |
| Sources | Google, Yahoo, and Bing | Facebook, Twitter, LinkedIn, Instagram, Snapchat, Pinterest, YouTube, Vimeo, Medium, and Tumblr |
What Is SMM in SEO?
SMM in SEO is the process of using social media marketing to improve search engine optimization for a website. SMM links and keywords in social posts can send SEO ranking signals to the pages to which they link. You can also optimize a social media profile to boost a site's visibility.
Therefore, SEO and SMM can work together to improve a website's rankings in the search engines.
However, this marketing strategy is a one-way relationship. While SMM can help SEO, SEO doesn't directly help SMM. Search engine optimization is used to increase website visibility in the search engines like Google, Yahoo, and Bing; it doesn't work to increase awareness on social media marketing platforms like Facebook, Twitter, LinkedIn, and Pinterest.
In other words, improving the SEO on a website cannot increase the impact of SMM.
Is SEO Considered Marketing?
SEO is considered to be marketing. Search engine optimization is the part of search marketing that uses organic tactics to increase visibility in SERPs (search engine results pages). With SEO in marketing, you don't have to pay for placement on the SERPs; you can rank for keywords organically.
(See my post on what does SERP mean if you want a deeper explanation of this term.)
Some digital marketers consider SEO to be the most powerful form of marketing available because it gets your brand and content in front of potential consumers without any extra costs. There are no other marketing tools out there like this except for social media marketing. However, SMM doesn't produce the same long-term effects for a website as SEO. Unless you use paid SMM, the results will often be short-lived.
But just remember, the answer for how long does it take for SEO to take effect will depend on how well and how fast your implement search engine optimization changes on your website. Good SEO doesn't happen overnight. That's why keyword research is important.
With that said, SEO is considered to be evergreen marketing that continues to produce positive returns for a business for many months to several years after the initial work has been completed. And it can be even more powerful when mixed with content marketing. So check out my content marketing vs SEO post to learn more about these tactics.
Summary for SEO vs SMM
I hope you enjoyed this post on SEO vs SMM.
As you learned, the main difference between SEO and SMM is that search engine optimization focuses on generating more website traffic while social media marketing is used to build brand awareness. However, both marketing strategies can be beneficial when used together.
If you're trying to decide which strategy to use right now, SEO or SMM, then it's best to figure out what the current goals are for your business. If higher keyword rankings and website traffic are more important to you, then choose SEO. But if getting the word out about your brand is of greater importance, then choose SMM.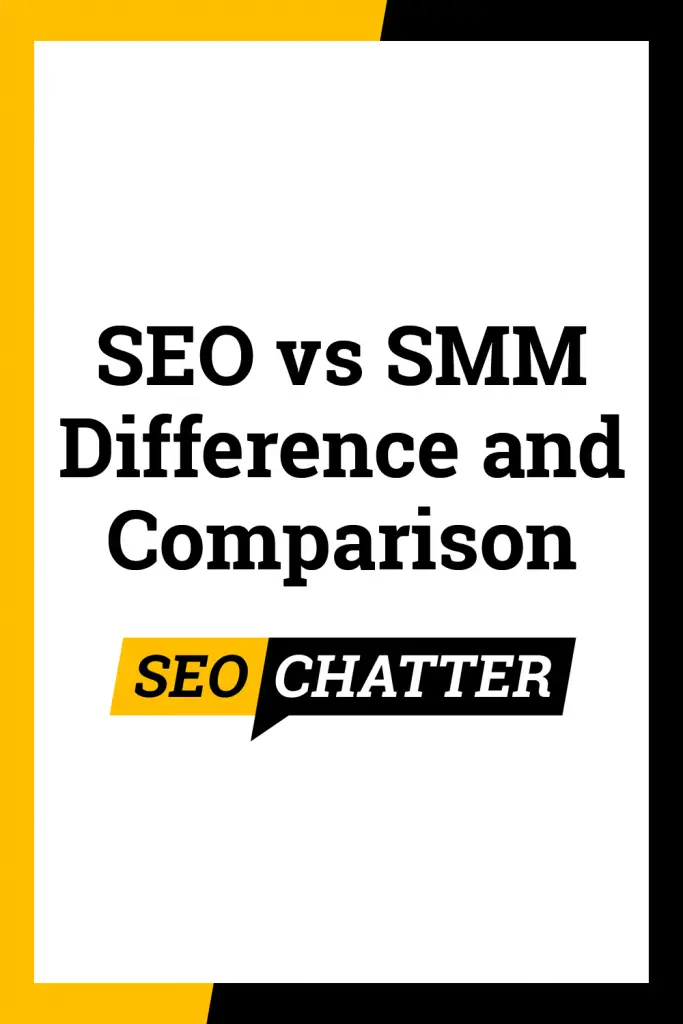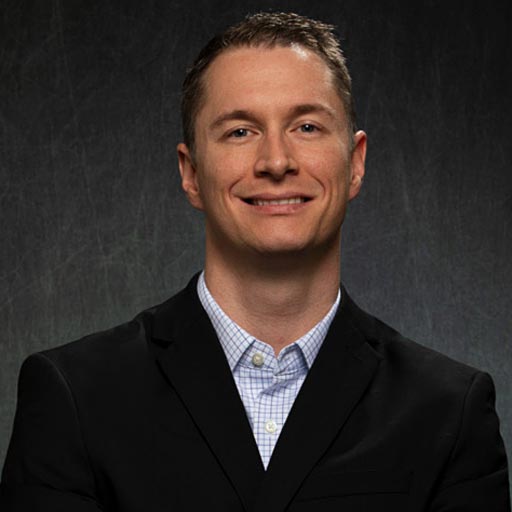 Stephen Hockman is an entrepreneur and founder of SEO Chatter. He specializes in search engine optimization and digital marketing and has been fascinated with SEO since 2005. His goal is to share the best tips and news about search engine marketing to help you get more website traffic.