This guide will teach you everything you need to know about how you can improve your keyword search results.
If you're looking for the most comprehensive article on how to boost search results for specific keywords, then this is the post you need to read.
Below, you'll find a 10-step plan that works to improve the results for any keyword—in any niche. No matter what business you're in or what your content is about, these methods of increasing your keyword rankings can work for you.
Disclosure: This page includes affiliate links for some of the SEO tools mentioned for keyword research. When you purchase a paid subscription, I may earn a commission.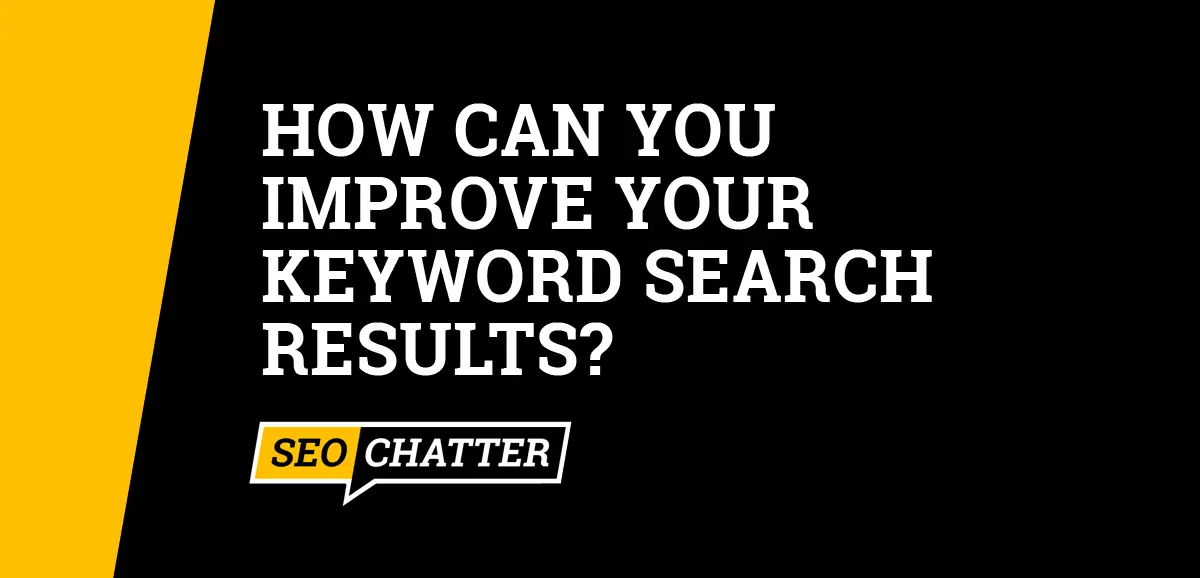 How You Can Improve Your Keyword Search Results
1. Analyze Your Existing Content
The first step for how you can improve your keyword search results is to find the pages on your site that need the most improvements.
If you already know what these pages are, then just move on to step two.
If not, keep reading.
Hopefully, you already have Google Analytics set up for your website. If you don't, now is the time to do it so you can start receiving the traffic data for each URL on your site.
Once you're inside Google Analytics, you need to look for the URLs that are not getting much traffic as these are the pages you'll want to boost search results for.
Make a list of the URLs you want to increase the keyword rankings for and then move on to the next step.
2. Choose the Best Keywords to Improve
The fastest way to improve your keyword search results is to choose the best keywords to improve, which I also mention in my guide on what is SEO writing.
You can do this quickly by looking at your existing keyword real estate and making a shortlist of the phrases that fall within positions 11 to 30 in the search results pages (SERPs). See my guide on what does SERP stand for if you need a deeper explanation of this term.
Keywords in these positions are much easier to boost up in the SERPs with simple on-page SEO methods that we'll cover in the next step.
But for now, we need to find out what those keywords are.
For this step, you'll need to look at the data provided in your Google Search Console. If you don't have this tool set up for your website yet, then now is the time to do it. After about 30 days, you'll have enough keyword ranking data to get started with your improvements.
Once you're in Google Search Console, follow these steps:
Click on the "Performance" tab in the left sidebar.
Click on the "New" tab in the middle of the screen and select "Page".
In the popup, make sure that "Filter" is selected as well as "URLs containing".
Paste one of the URLs that you want to improve keyword results for into this field.
Click on the "Apply" button.
In the middle of the page, deselect the "Total Clicks" box but make sure to select "Total Impressions" and "Average Position" boxes.
The main screen will now only be showing the queries (i.e. keywords), impressions, and position data for this particular URL in Google.
In the table that's under the graph, click on the "Impressions" column header to sort the impressions in descending order (i.e. highest to lowest).
Make a note of the top queries that have a high number of impressions and fall between positions 11 to 30. These are the keywords you're going to focus on in step 3.
As for how many keywords per page to focus on for SEO, the answer depends on the length of the content. For example, 3-5 keywords are good for a 500-word blog post, while 5-6 keywords can work for a 2,000-word or longer article.
3. Fix Your On-Page SEO
With your high-impression/low-position keywords in hand, you now need to fix your on-page SEO for these terms.
Essentially, Google is telling you that these are keywords your page should rank high for, but it doesn't have strong enough on-page SEO signals to get you into the top 10 search results.
So we're going to fix that with better on-page SEO.
Add the Keywords to the Content
First, make sure that you're using each of those keywords around 3-4 times within the body content of the page. This excludes heading tags like the H1, H2, H3, and H4.
If you're not using a keyword 3-4 times, then add it in so it reads naturally. A good tip here is to spread the usage out as well, for example, use one instance in the introduction, a second in the middle, and a third at the end of the page.
Add the Top Queries to the Headings
Pick 2-3 of the queries with the highest number of impressions and add them into at least one H2 and H3 heading.
If you can adjust an existing heading on the page, then do that. If you can't, then look for ways to add more H2 and H3 headings to break up the content.
As you see in this post, I have five H2s that divide up the main topics on the page. I also 10 H3s for the outline of the steps needed to increase your keyword search results. This structure gives me plenty of options to better optimize the page for the target keywords I want to rank for.
You can use this same idea to improve the outline and structure of your page to get your top 2-3 queries at least one time each in these H2 and H3 heading locations.
Finally, your H1 tag should already contain your main keyword. If it doesn't then you should put it in there now. Also, if you can fit any of these additional keywords into the H1 tag without it seeming unnatural, do that too.
As I explain in my post on H1 SEO best practices, the H1 element is one of the top 3 ranking factors for on-page optimization. So you want to get this field right.
4. Expand Your Keyword Search Results
If you only do steps 1-3 and nothing more, then you should definitely see an improvement in your keyword positions. Here's a guide on how to check keyword ranking in Google if you need help with that process.
However, you can boost your rankings even more by working to expand the keyword search results on each of your pages by following steps 4-10.
For this step, you'll need a keyword research tool of some kind to get the most value out of your efforts. You can pay for a tool like KWFinder (cheapest with free trial), Semrush (best option with an extended free trial for SEO Chatter fans), or use a free service like Google Keyword Planner.
Regardless of the tool you use, the research process for expanding your keyword reach is the same as described here:
Open to the keyword research tool.
Search for the page's main seed keyword (i.e. 2-3 words long).
Make a list of the most closely related keyword suggestions that you're not already using on the page.
Add those 3-4 instances of those keywords within the body content of the page as you did in step 3.
Try to add some of the keyword suggestions into the H2s and H3s if you can.
By following this process, you'll open up your page to start ranking for other related keywords. That's why keyword research is important for SEO. And this strategy will help boost the topical relevance of your page so that Google has more information to base your keyword rankings on.
5. Make Sure You're Meeting the User Intent
Up until this point, we've only talked about SEO strategies that can quickly improve your keyword results.
However, good SEO will only get you so far.
Without good content that meets the user's search intent, your pages will have a hard time getting—and staying—in the top-ranking positions. That's because Google's main job as a search engine is to match the best results for the searcher. And a properly optimized webpage doesn't necessarily mean that it's the best content for the user.
Therefore, SEO must be paired with content that meets the user's search intent to increase and maintain your new keyword rankings.
But how do you make sure that your content meets user intent?
Follow steps 6-7 below to get the answer.
6. Check Your Top 5 Keyword Competitors
In my post on the best SEO secrets for higher Google rankings, I explain in secret #2 how you can examine Google's search results to get ideas on how to write the best, and most rank-worthy, content around a certain keyword.
By looking at a few clues, Google will show you exactly what you need to do to match user intent. That's because this search engine tends to favor certain types of content for each search query and you can copy what is working for your own benefit.
Here's the part of that secret process you need to know:
Search for a target keyword in Google.
Open the top 5 ranking pages in new browser tabs.
Scan through each competitor's content and write down the topic headings that are being covered in the H2s, H3s, and H4s.
After you perform this analysis, you should have five outlines in front of you; one for each top-ranking page. This information will be needed in step 7 for how to boost search results for your target keywords.
7. Improve Your Content Based On Competitor Research
Now that you have outlines of the top 5 ranking pages for a keyword you want your page to rank high for, you can start looking for the overlaps to improve your own content.
You should see similar patterns in the headings (H2 to H4) of these top ranking pages on Google. And wherever you see an overlap between two or more of your competitors' pages, you'll want to circle those headings.
It's clear that Google is favoring those types of sections within the content and is choosing to reward the pages that have those H2s to H4s with better keyword search rankings.
Therefore, those overlapping headings are essential to use on your own page along with good content to support them. You can use your competitors' pages for ideas on what to write under those headings, but don't just copy their content, make it unique and more helpful for the user.
Now don't just stop there when updating your content.
You also want to include the other relevant topics in the H2s to H4s that your competitors have that benefit the user. By combining the best-of-the-best content from the top 5 ranking pages onto your own page, you're content will become the best resource online for that target keyword.
And if you follow this step of the process closely, you'll give your content a better chance of ranking on the first page of Google for your keywords because it's meeting all of the criteria that Google thinks is best for matching the search intent of the user.
Bonus Tip
Before we get to step 8, I wanted to mention one more thing you can do here to improve your search results.
If you're seeing a lot of overlap in the headings between the top 5 ranking pages, then it's likely that you'll see a pattern in the other on-page SEO elements as well. And if you do, then it's a good idea to copy the other things that are helping to boost the search restults for these pages.
You should also look at these on-page SEO elements for patterns:
Meta Title
Meta Description
URL
H1
Image ALT tags
Image filenames
Wherever you see your competitors using the target keyword in those HTML locations, you should do the same. Having a fully optimized page will help your improved content compete easier for the top keyword spots in Google.
By the way, there are around 20 spots you can put a keyword in an HTML document (i.e. webpage). If you want to learn where all of those are, then check out my blog post on how to add keywords to a website for SEO.
8. Do Better Internal Linking
Internal links are a powerful SEO strategy that doesn't get much buzz in digital marketing blogs and I'm not sure why. But internal SEO linking is an effective method that I, and other advanced SEOs, have been using for years to improve SEO fast and boost keyword results.
As Brian Dean from Backlinko puts it, "When you link to another page on your site, you send link authority to that page. Which can help that page rank better in Google."
There are many case studies that back up internal linking strategy too.
Here's one of my favorites:
Spencer Haws from Niche Pursuits performed an internal linking test and reported, "[the] most impressive was one article that was ranking greater than 100 in Google in January, but is now ranking #1 in Google for its target keyword after adding 5 internal links! Another article went from #32 in Google to #1 in Google. Another article went from #21 to #1. Another article went from #11 to position #1 in Google."
Spencer then went on to build one of the best internal linking WordPress plugins for SEO called Link Whisper (use my partner link to get a special discount on this must-have tool).
So how do you get the most out of this SEO tactic for search result improvements?
Here's a method I came up with that works well for you to copy:
Select 3-4 keywords for the page you want to rank higher in Google. These keywords should match what you're already optimizing the page for.
Find other related content on your site that you can put an internal link to that target page. (Or write new content as explained in step 9 below.)
When adding internal links to those articles, rotate through your 3-4 selected keywords for the anchor text. Also, add extra words for some of the hyperlinks so that every internal link on your site is not exactly the same (i.e. switch it up a bit).
Note: called Link Whisper automatically finds relevant web pages and keywords on your website to speed up the internal link building process. Click that link and make sure to watch the demo video to see how it works.
You can start with 5 internal links for every page you want to improve in the search results and go up from there. If you don't see any movement after 14 days, then add 5 more internal links.
Eventually, you'll find the sweet spot for internal linking and your page will stop getting an increase in rankings. Once that happens, you can move on to step 10 to improve off-page SEO signals for an extra boost.
But before I finish step 8 here, I wanted to let you know about another blog post of mine. I wrote on the topic of internal vs external links which includes best practices to follow for each link type. So give it a read to learn even more tips and tricks in this area of SEO.
9. Publish More SEO Optimized Content
This may seem obvious, but the more SEO optimized content you publish, the more chances you have to improve your keyword search results.
Not only will you capture more SEO traffic for a wider variety of keywords, but you'll also set your site up to do better internal linking as discussed in the previous step. This is why content is so important for SEO.
When writing new content, consider going after long-tail keywords (5 or more words) because these phrases have less competition. In some cases, you can instantly rank on the first page of Google just by properly optimizing for that long keyword phrase because no one else is targeting it very well.
Also, long-tail keywords have a more specific target audience and this can lead to better quality traffic overall. And that's the most important factor to consider when you're trying to improve your keyword rankings as there's no point in ranking #1 for a phrase if it doesn't bring you good leads, customers, or sales.
Here's a guide on how to find low competition keywords that include several keyword research methods to consider.
10. Improve Your Results with Off-Page SEO
The final step in boosting your results is through off-page SEO. And the reason this part of the strategy is listed last is because you want to make sure that everything on your site is well-optimized before you start building external links to a page.
Poor on-page SEO or low-quality content makes the job of doing off-page SEO much harder. So it's best to optimize the things you can control before looking for backlink opportunities.
As I mention in my guide on the difference between on-page SEO and off-page SEO, there are several ways to approach backlink building for off-page search engine optimization, including:
Writing guest posts on other sites.
Being a guest on a podcast.
Being featured in online publications.
Participating in industry communities like forums.
Contacting relevant sites and asking if they would link to our content.
Using cross linking SEO between your own sites.
Hosting events (in person or virtual).
Creating press releases.
Building your own network of sites that link to each other.
Creating linkable assets like infographics, facts and statistics pages, and industry tools.
The goal of using any of these off-page SEO examples is to get a link placed on an external source that points to the page you want to improve the search results for. And the more optimized the anchor text can be for the target keyword phrase, the better.
For example, I created a subreddit on Reddit for SEO Chatter as a way to share my blog content. And in one of those subreddit posts, I included a link back to this article with keyword-rich anchor text as you'll see in the image below.
I didn't use some random like "click here" or "visit this page", but was very strategic in the words I used for the backlink.
How Can You Refine Your Keywords to Improve Your Results?
You can refine your keywords to improve your results by replacing a single-word keyword with terms or phrases. First, search for a two-word phrase in your keyword tool, then a three-word keyword. The tool should suggest relevant terms and phrases that you can group together to use on your page.
If you're using a keyword research tool like KWFinder or SEMrush, then you can also get Google's autocomplete suggestions and related questions that apply to the target keyword phrase. This can also help you refine your keywords for improvement.
What Is a Good Keyword Search Volume?
A good search volume for a keyword is 0-100 monthly searches for a new site. Low volume keywords like this often have less competition. For an established site with moderate authority, a good search volume is 100-1,000 monthly searches, and a high authority site is 1,000 or more monthly volume.
As your site gets older and builds more authority, it will be easier to rank for higher volume keywords. As the monthly search volume goes up for a keyword, so does the competition for that term or phrase.
How Do I Get More Organic Keywords?
To get more organic keywords, you need to do three things: 1. Add more content to your site, 2. Target more keyword phrases, and 3. Optimize your pages for those additional keywords. This process is the most effective way for getting more organic keywords.
The more content you add to your site (i.e. pages), the more opportunities you have to target more keywords. And when you do proper on-page SEO to optimize those pages for the keywords you've selected, the more organic keyword rankings your site can achieve.
How You Can Improve Your Keyword Search Results Summary
I hope you enjoyed this guide on how to boost your search results.
My goal was to specifically answer the question, "How can you improve your keyword search results?" with an easy-to-follow 10-step plan that works for any term, phrase, and niche. Hopefully, my tips on how to improve your search results were the exact advice you needed to make a plan for quickly increasing your keyword rankings.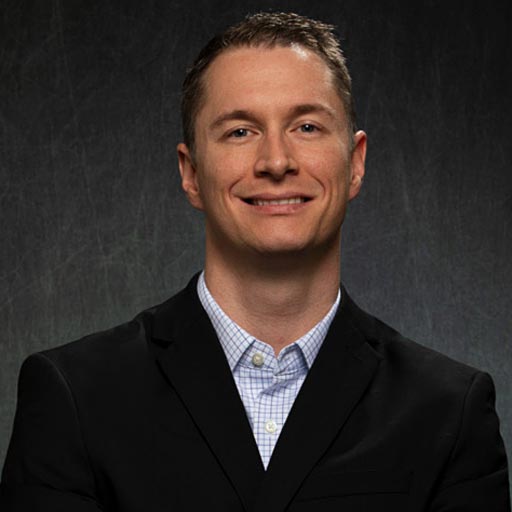 Stephen Hockman is an entrepreneur and founder of SEO Chatter. He specializes in search engine optimization and digital marketing and has been fascinated with SEO since 2005. His goal is to share the best tips and news about search engine marketing to help you get more website traffic.