This search engine optimization (SEO) guide explains how to do keyword research for SEO.
Below, you'll find a list of the most crucial keyword research best practices to follow to help you make fully-informed decisions about which keywords to target based on reliable data.
There's also a section with additional resources that explain how to perform keyword research to help you boost your website's visibility in the search engine result pages (SERPs) to gain more organic traffic.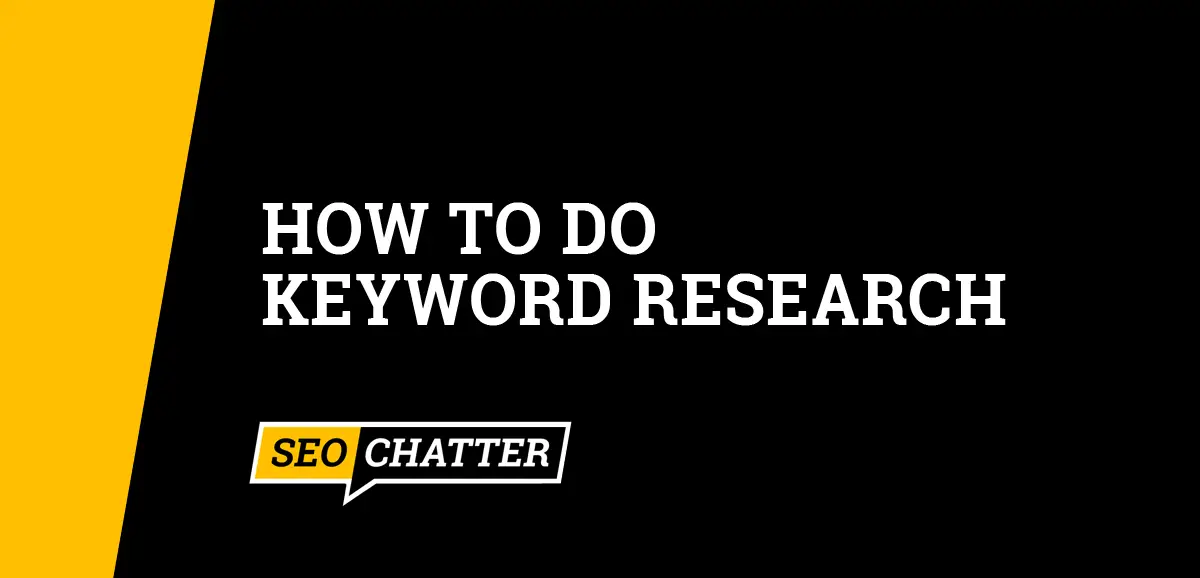 How to Do Keyword Research
1. Start With a List of Keyword Ideas
The first step of the keyword research process is to come up with a list of keyword ideas by putting yourself in the mindset of your ideal visitor or customer by asking yourself questions like these:
What are they looking for?
What do they want to know?
What do they want to buy?
What words and phrases are they entering into search engines to find it?
Answer these questions and write down everything that comes to mind.
For example, suppose you sell cloud-based accounting software for small businesses. In that case, your target customer might search for terms such as "best SMB accounting software", "affordable accounting software", or "best Quickbooks alternative".
Whereas, if you run a brick-and-mortar accounting firm, your customers may be searching for specific services in their local area, so your brainstorming session might produce potential keywords like "tax preparation near me" or "bookkeeping services in Baltimore".
The good news is that at this stage of performing the keyword research process, there are no right or wrong suggestions. This is a time for blue-sky thinking, considering all the possible phrases people might use to find businesses like yours online.
2. Enhance Your Keyword Ideas List with Social Media
Twitter, Facebook Groups, and Reddit forums are often a goldmine of potential keyword ideas. Dive into those sites to conduct keyword research, and you'll find a crowd of people discussing popular topics in your industry or niche.
Consider these ideas when browsing those types of social media sites:
What are prospective visitors and customers saying?
What are the emerging trends and hot topics?
What questions keep coming up time and time again?
This last question will prove particularly invaluable when doing keyword research for SEO. If many people are asking the same questions on social media, there's a strong possibility that they didn't find satisfactory answers on search engines.
Add those common questions to your keyword ideas list. They may provide a great opportunity to create a high-ranking page that finally provides a definitive answer for your target audience.
Likewise, trending and hot topics tell you what people are currently interested in (and thus searching for) the most online. Picking up on these ideas allows you to create fresh content that people want to consume, plus it can be easier to rank in the search engines because you may be one of the first websites to produce content on the popular subject matter.
3. Prioritize Your Most Relevant Keywords
By now, you've generated quite an extensive list of keywords that you could target with your content. Soon, you'll be implementing the most essential keyword research best practices and analyzing those keywords to determine which ones are worth your time and effort.
At this stage, you can save yourself a lot of time and hassle by organizing your ideas in terms of relevance, putting the words most closely related to your products and services first in the list and those that only have a vague association with what you do or offer last.
The reason for this is pretty simple:
Keyword ideas with the highest relevance to your business will be responsible for most of your SEO gains, so why waste time on anything else first when you're already sitting on a potential treasure trove of valuable keywords?
4. Analyze Your Keywords
The next step in the process of doing keyword research is to analyze the keywords in your idea list. Here's where reputable SEO tools like Semrush, KWFinder, and SE Ranking will prove to be your best friend, allowing you to input your keyword ideas and, in return, receive a wealth of valuable data that will help you decide which keywords to actually focus on for new content.
This data includes:
Actual Search Terms Used
Sometimes, you hit on a golden keyword idea but don't use the exact phrase that people enter into search engines like Google, Yahoo, and Bing. While that still may produce results, the more closely you can match the actual search term you want to rank for, the better.
For example, if you wanted to rank in the SERPs to attract visitors interested in "cloud accounting software", you'd put that phrase into your keyword tool and it might tell you that the specific keywords users are looking for online are "cloud-based accounting software" and "best cloud accounting software". Now your keyword ideas have become actual, targetable, exact match keywords for SEO.
Search Volume
The search volume of a keyword displays how many times it has been searched for in a given month. As you've probably already deduced, the higher the search volume, the greater the interest in the keyword and, thus, the more visitors you're likely to receive to your website; providing you rank high enough for it in the search results.
Keywords with a low search volume can safely be ignored because they don't have much interest among your audience. This can save you precious time and effort from producing a piece of content that most likely won't generate any substantial search traffic.
Keyword Difficulty
The term Keyword Difficulty (KD) score is used to estimate how hard it is to rank in the top 10 search results for a given keyword based on the number of backlinks to the page. A high KD score means there's more competition for that keyword in terms of the number of backlinks, so you'll have to produce particularly exceptional content with lots of incoming links to gain one of those coveted top 10 spots.
It's often best to skip keywords that have a high KD score (50-100) because they're too expensive to target with your SEO campaigns. Instead, you can go after keywords with low KD scores (30 and below) which may not require a single backlink for your website to rank in the SERPs.
Related Keywords
Related keywords are those that are closely linked to your main keyword. For example, analyzing the keyword "laptop" may give you associated keywords such as "Windows laptop", "MacBook", or "gaming laptop."
Such terms can play a vital supporting role as secondary keywords you can target on the same web page, or you may even choose to analyze those keywords further and consider giving them a starting role as your primary targeted keyword for a dedicated page.
If the same URLs are ranking for related keyword phrases, then it's a good sign that you should cluster those keywords on the same page. If a new set of URLs are ranking in the top 10 positions on Google, then you're better off creating separate web pages for each keyword.
Go through this process for every keyword and make a note of all the data types listed above for each one. Once you're done, move on to the next step.
5. Use Your Data to Decide Which Keywords to Target
By now, you've learned the fundamentals of how to perform keyword research. Still, all that data you gathered won't benefit your business unless you use it to make strategic decisions about which keywords to target with your content.
In an ideal world, your research would turn up a slew of keywords with a combination of high search volume and low keyword difficulty scores. This is the sweet spot, as it means it should be relatively easy to rank high in the search engines for terms many people are looking for.
If your research does produce such keywords, they should be the first ones you target to get the ball rolling on your website to gain some quick SEO wins.
However, high volume/low difficulty keywords are like the unicorns of the SEO world for some topics. It's more likely that you'll find lots of high volume keywords that have been jumped on by tons of competing websites with strong backlink profiles; giving them a high KD score. On the flip side, there are often plenty of low-volume keywords that have a low KD score simply because most other websites have ignored them based on the potential traffic.
However, both types of keywords are still worth incorporating into your content schedule if you do it right. With high volume/high KD keywords, look at what the top ten results pages are doing to meet users' needs:
Can you do it better?
Do you have access to the latest statistics or research that other sites haven't mentioned yet?
Can you produce content that is easier to understand?
Do you have a more straightforward method for solving a problem than your competitors?
Are you confident that you could build higher-quality backlinks?
If so, go for it. If not, it's best to pick your battles and focus on the keywords you're confident you can rank for in the SERPs. This should include those low volume/low KD keywords. After all, those terms and phrases may not have as many people searching for them, but the fact that they have any search volume at all tells you that there are at least some people looking for content on those keywords.
Also, the fact that your competitors chose not to target them makes them the low-hanging fruit of your SEO strategy, which is an easy way to boost your website's organic visibility and increase your traffic without too much investment. Many website owners have had amazing success focusing on low volume keywords with low competition.
6. Deploy Your Keywords
Armed with those carefully-selected keywords, it's time to deploy your keywords into well-crafted content, following along with on-page SEO best practices to ensure that both primary and secondary keywords are incorporated strategically into the page to increase keyword prominence signals for the search engine algorithms.
7. Track Keyword Rankings
After a page has been published, you'll then want to track the progress of the URL with a keyword rank tracker like SERPWatcher. A tool like this will analyze the daily ranking positions for your target keywords so you know how well the content is performing in the SERPs. This provides valuable insights into the success of your keyword research and SEO campaigns.
Learn More About Keyword Research
The links below explain more about keyword research and how to use it correctly for better search engine optimization. Use these resources to expand your knowledge on the subject.
Keyword Research Best Practices Summary
I hope you enjoyed this guide explaining how to do keyword research for SEO.
As you discovered, there are several keyword research best practices to follow, including high-level brainstorming to create a list of keyword ideas, enhancing the keyword research process with social media analysis, prioritizing the most relevant keywords for your business, analyzing each term, using data to decide on which keywords to target, deploying keyword-optimized content, and tracking the ranking positions. Following the guidelines can help you perform keyword research that generates the best results for your website.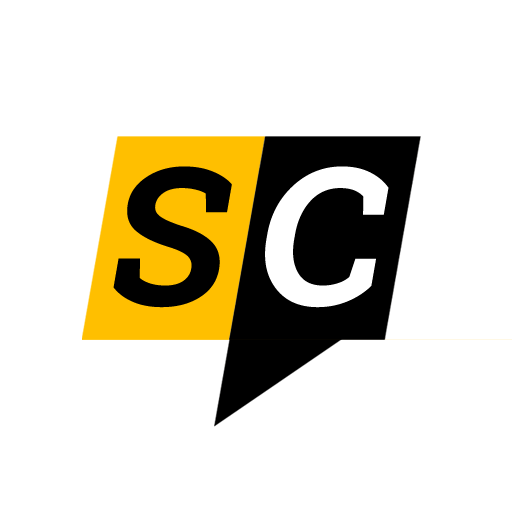 The Editorial Staff at SEO Chatter is a team of search engine optimization and digital marketing experts led by Stephen Hockman with more than 15 years of experience in search engine marketing. We publish guides on the fundamentals of SEO for beginner marketers.