In this article, you'll learn about Quora backlinks for SEO.
Quora link building is an effective marketing strategy you can use to increase exposure for your content, build quality backlinks to your website or blog, and create more awareness for your brand with your target market.
As you know, backlinks are one of the top ranking factors for Google, Yahoo, and Bing, and this guide will show you how to use Quora to build more high quality backlinks on the platform to increase your website's domain authority and page authority metrics for better search engine optimization.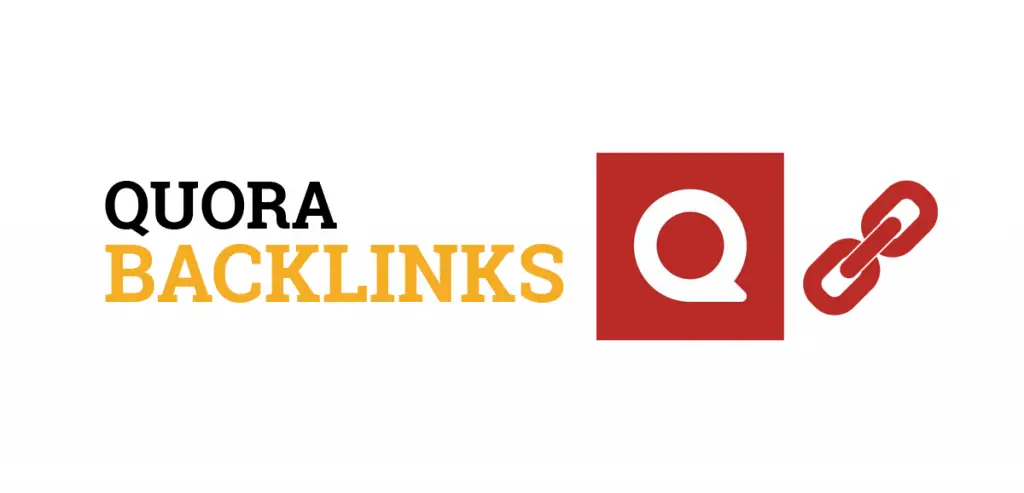 What Are Quora Backlinks?
Quora backlinks are links to your website that help guide users to relevant and useful information they need to answer questions about a topic. A Quora backlink can be a direct link in a user's reply, posted in a Quora Space, or as a backlink in a user's profile.
Note: When you're done reading the link building guide below, you may also what to check out this other post on improving your Quora SEO. It includes all of the ways you can optimize your posts to rank higher on the platform itself and in the search engines for more visibility.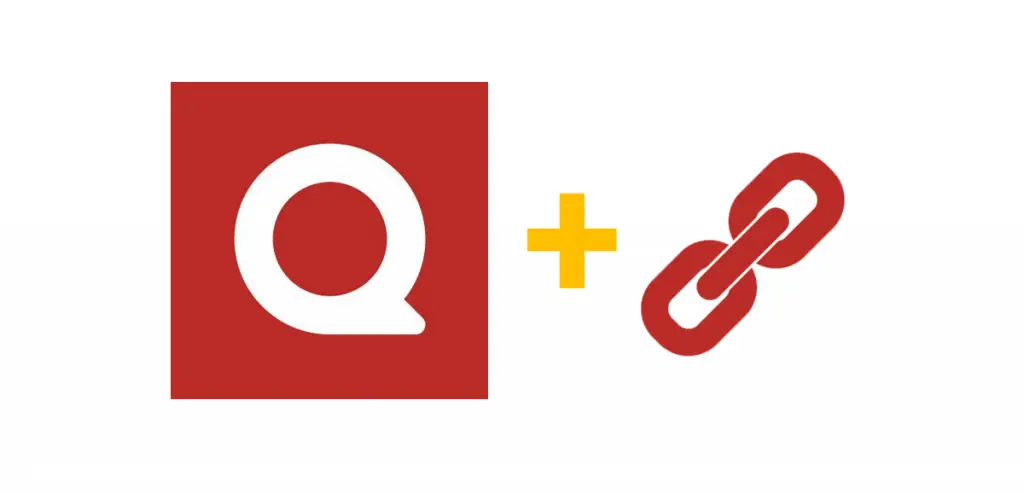 Quora Link Building Guide
1. Create a Personal Quora Account
(There are two types of accounts you can create on Quora: personal and business. Everyone should have at least a personal account so you can do link building with it. Personal accounts let you put a URL in the bio section mentioned in tip 3 below.)
The first step in Quora link building is to create a personal account.
This will give you access to all of the backlinking features of Quora and allow you to connect with your target audience to gain more website traffic in addition to building more organic links to your site.
Go to Quora.com to set up your free account. Once you've filled out all of the required information, you'll be able to create Quora backlinks for SEO.
2. Start a Business Quora Profile
If you're serious about using Quora for link building, then you should also start a business profile. This will give you more opportunities to generate backlinks from the platform and allow you to promote your business on Quora to get more organic reach.
Unlike your personal profile, a business profile lets you post answers on Quora under a company name. Also, business profiles can be managed by multiple people, which allows you to give access to other team members for link building.
Go to quora.com/business/create to set up your free business profile.
3. Put a Backlink In Your Personal Profile Bio
The first place you can put Quora backlinks is on your personal account in the profile bio section. The best strategy here is to add a link to your website's root domain; not stuffing hundreds of links to individual web pages.
You'll add backlinks on Quora to the inner pages of your website within responses you provide to user questions, which the rest of this guide can help you do. So for now, just fill out your personal bio field with relevant information about yourself and create a hyperlink to your root domain.
4. Add a Backlink to Your Business Profile
The main benefit of having a business profile is an instant backlink for your website. A URL is also required for your business profile to be approved.
You will not be able to write answers on Quora until that approval process is complete. It typically takes 24 hours or less to get approved and have your website's backlink added to the business profile.
(Note: If you want to know all of the places you can put links on other platforms like Facebook, Twitter, Reddit, Medium, YouTube, etc., then check out this other social media link building guide after you're done reading this page.)
5. Track Quora Topics for Link Building
The next step for Quora link building is to set up tracking notifications for Quora topics related to your niche. That way you'll be notified of the newest questions being asked that you can log in to answer. It also helps you filter through to the best content you can add backlinks to.
To track Quora topics, you first need to search for a keyword on the platform. Then, on the left-hand side of the page, click on the "Topics" links to filter the list. Next, click on the "Follow" button next to topics that look like they would be a good fit for your industry or niche.
6. Write In-Depth Answers to Questions
After you find a good question on Quora to answer, you must write an in-depth response that truly helps the user. The more genuinely helpful answers you provide, the more value it will bring to your brand and encourage people to click on your backlinks to visit your website.
The goal is to write the most comprehensive and attractive answers to get more upvotes and to be selected as the best answer for the Quora question. And the only way to do that is to provide high value by publishing quality content when answering people's questions.
Don't just go into a Quora question, write a few generic sentences, and drop your links. This practice will be seen as spam, get your answers ignored, and may ruin your brand.
7. Repurpose Blog Posts As Answers On Quora
Repurposing your existing blog post on Quora as answers is one of the most effective strategies for link building and brand awareness. Plus, Quora even recommends this as a best practice when operating a business profile.
Here's what it says in the Quora business profile user guide:
"If your company has a content team or blog, convert your most successful content into a Quora answer. Just ensure the content is relevant to the question being asked, and use block quotes and citations for any paragraphs copied-and-pasted from your website."
What's also great about this method is that Quora posts can be ranked in SERPs for relevant search queries. Therefore, you can gain double exposure for your content and get more traffic back to your blog through the backlinks you place in the repurposed answer. So always keep (or add) your contextual backlinks within the repurposed content.
8. Use Keyword-Rich Anchor Text
Search engine crawlers pay special attention to the anchor text used in backlinks pointing to a web page to better understand the search queries it should be ranked for in the SERPs. Therefore, you should always use keyword-rich anchor text on the backlinks you create in Quora answers instead of generic text like "click here."
Now, although Quora backlinks are nofollow links, this doesn't mean the linking page will not pass a PageRank value for SEO to the target page. Google announced an update to the nofollow tag saying: "All the link attributes—sponsored, ugc, and nofollow—are treated as hints about which links to consider or exclude within Search. We'll use these [nofollow tag] hints—along with other signals—as a way to better understand how to appropriately analyze and use links within our systems."
That's good news for every website owner who uses Quora for link building because it means that Google's search engine may pass link equity to the target site even though it has the nofollow tag.
9. Answer Keyword Specific Questions
A simple Quora link building strategy you can follow on a daily (or weekly) basis is to search for questions that contain keywords that are relevant to a specific web page on your site. By answering these questions and linking out to the relevant URL, you can build up topical relevance for the target page.
A good goal to strive for is to answer all of the questions that are being asked on Quora with a specific keyword in the question. This will help you dominate the brand presence for that keyword on the Quora platform which can lead to more referral traffic through those backlinks. Essentially, the more users see your brand name and URL associated with similar questions, the more likely they are to click on your links.
10. Respond to Unanswered Questions In Your Industry
Unanswered questions are an easy target for quick wins on Quora. You have no competition to get chosen as the best answer that includes your backlink to get traffic. Just use the search feature to find relevant questions that don't currently have any answers.
11. Answer Questions That Have More Followers Than Answers
A question with a lot of followers means it's very popular. Even if that question already has a lot of answers, you should still add your own response with a backlink so can get you can get your brand and backlinks in front of that free organic traffic.
12. Find Top-Ranking Quora Posts In Your Niche
As mentioned in tip #7 above, Quora posts can rank high in the SERPs for various keywords. This means you siphon some of that search traffic over to your website through embedded backlinks if the visitor likes your answer and the linked content within the post.
But how do you find out which Quora posts are ranking in the top 10 search positions on Google?
You can use SEO backlink analysis tools like Ahrefs or Semrush to find these high-traffic questions. You can then target those specific questions by adding your answers to get more referral traffic from those popular articles.
Here's the process with Ahrefs:
Open Ahrefs Site Explorer.
Search for "quora.com".
Click on "Top Pages" in the left-hand menu.
Click on the "Volume" filter and type 100 in the "From" field. Then click on the "Apply" button for the change to take effect. This will filter out questions that have less than 100 monthly views.
Click into the "Includes" filter and type in your target keywords to narrow the list down to specific questions that mention those keywords. Separate keywords with a comma (,). For example: dog toys, dog beds, dog collars.
Make sure "Any" is also selected to find pages that mention any of the keywords you typed.
Look through the various Quora links to find posts with relevant questions you can provide answers to while also adding your backlink for SEO.
Here's the process with Semrush:
Open Semrush.
Search for "quora.com".
Under "Organic Research" on the left-hand menu, click on "Positions".
Scroll down to the filters section and add these filters:

Include > Volume > Greater Than > 100
Include > Position > Less Than > 10
Include > Keyword > Containing > target keyword

Look through the various Quora links to find posts with relevant questions you can provide answers to while also adding your backlink for SEO.
13. Create a Quora Space
Quora Spaces is a feature that enables you to create communities on the platform and curate collections around specific topics. If you own the space, you can contribute as much content as you want and put rules into place for who else is allowed to contribute.
Quora Spaces are a great way to distribute your original and repurposed content while improving off-page SEO metrics by including backlinks to your website. You can also share your Quora answers on other users' posts to bring more awareness to your brand and those embedded links.
14. Put Links In Your Quora Profile Bio
Here's a Quora link building strategy that extends the power of your personal and business profiles.
Over time, you'll notice which of your Quora posts have the most views. This means that particular content is popular on the platform.
When your posts get a lot of views like this, you should put links to those URLs in your Quora profile bio field. This will help people who visit your profile after reading one of your answers on the platform find your most popular posts and hopefully click on them to read your answers.
This advanced marketing strategy can help to drive more traffic to your popular posts so you can get more referral traffic to your website through the embedded backlinks. It can also help your website get more organic backlinks from other site owners who find your content through those profile links.
Essentially, you want to make it easy for Quora users to find your best content on the platform so it increases the number of clicks on the backlinks. And to get your best articles in front of the right people who are most likely to link back to it from their own websites as dofollow backlinks through reference and citations.
15. Stay Active On Quora
The final tip for using Quora backlinks for SEO is all about being consistent. If you really want to get the most out of your Quora experience, then it's essential to stay active on the platform.
This means posting answers to topically relevant questions on a daily or weekly basis and providing in-depth helpful content with every post. By making Quora a priority in your digital marketing strategy, you'll build a stronger following and increase your exposure to new audiences.
You can also gain more natural links as people come to know, like, and trust you for your expertise, which will improve your website's performance in the search engines. And, if you follow the best practices on this page for other question and answer websites, then you can improve your SERP performance even more.
Is Quora Good for Backlinks?
Quora is good for backlinks because it helps drive targeted traffic to your website and improves the backlink profile for SEO. Quora has a high Moz Domain Authority score and many of the pages rank higher in the SERPs for target keywords, which also makes Quora good for backlinks.
Are Quora Backlinks Nofollow?
All Quora backlinks are nofollow links because they contain the rel="nofollow" tag. However, even though a Quora backlink is nofollow, it can still pass link equity to improve the PageRank score for the target website for SEO because the nofollow link attribute is a hint and not a directive.
Is Quora Good for SEO?
Quora is good for SEO because it drives direct traffic to your website, increases brand exposure, generates more organic backlinks, and is good for keyword research. The results from Quora also rank very well in the SERPs which makes Quora good for targeted off-page SEO strategies.
As mentioned above, Quora is a good platform to find questions you can answer while building contextual links to topically relevant content. Quora also helps other website owners find your linked web pages when they use the platform for their own market research, which can lead to more natural backlinks to your URLs.
Therefore, the more you use Quora for SEO and link building, the better your website's backlink profile can become to help your content rank higher in the SERPs for competitive search queries.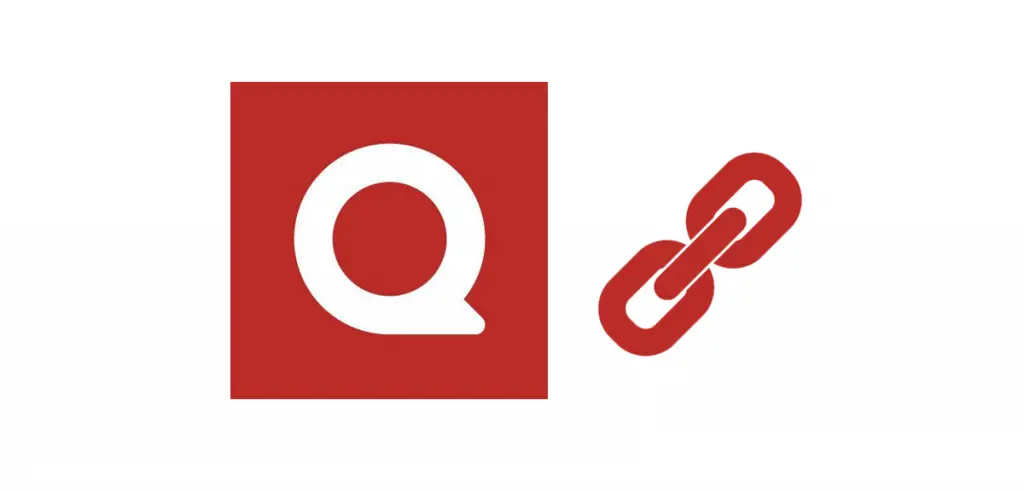 Quora Backlinks for SEO Summary
I hope you enjoyed this guide on Quora backlinks for SEO.
As you discovered, Quora link building can help your business by increasing the number of backlinks that make up your website's backlink profile and getting more of your content in front of the right target audience.
Those factors combined can lead to more organic traffic and rankings in Google, Yahoo, and Bing because your content and brand are penetrating more of the market, which can ultimately lead to more quality backlinks from other websites and blogs to increase your website's domain authority and page authority for SEO.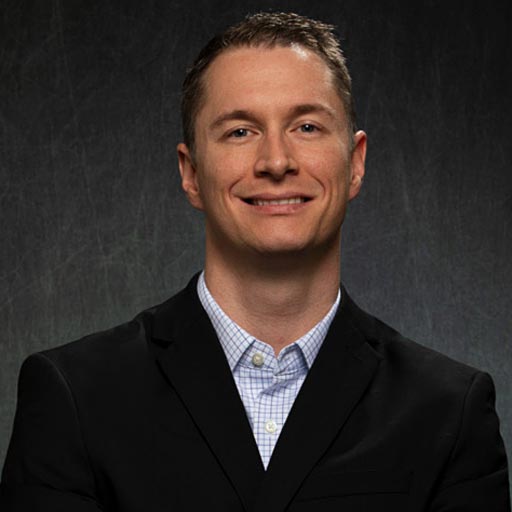 Stephen Hockman is an entrepreneur and founder of SEO Chatter. He specializes in search engine optimization and digital marketing and has been fascinated with SEO since 2005. His goal is to share the best tips and news about search engine marketing to help you get more website traffic.